Home & Garden
Forget "smart home"—pretty soon, it'll be just "home."
Someday "smart appliances" will just be "appliances"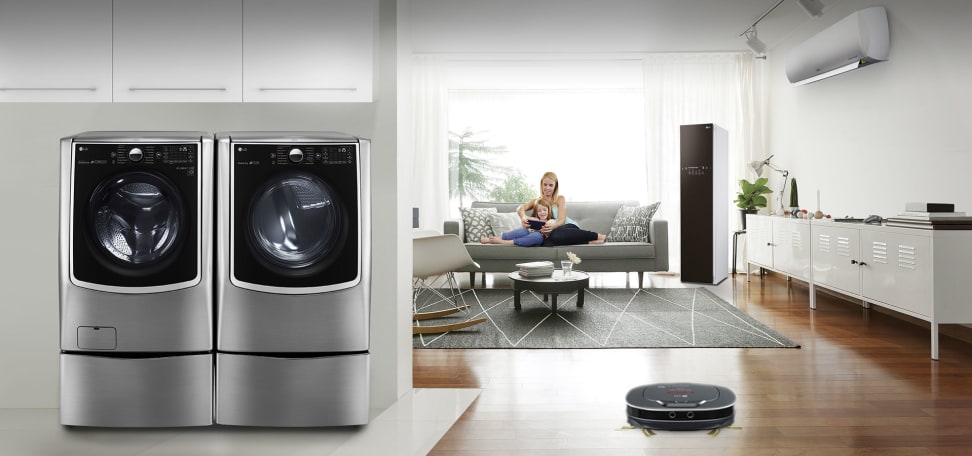 Credit: LG
Let's play a drinking game: Read this marketing copy from 2013, and take a sip every time you come across a buzz-word. We suggest seltzer water for this one, because it's going to get rough. Ready? Go.
"Always stay connected to your Whirlpool Tall Tub dishwasher with 6th Sense Live™ technology. Use Smart Assistant features like the Control Lock Assistant to activate specific options when you're not at home. Smart Stats put product information in the palm of your hand, while Smart Energy features like the Energy Advisor tracks how much energy your appliance is using."
See why I suggested seltzer? To most consumers, all those smart features are discordant nonsense-words. They're confusing and unapproachable. Obviously, the concept of smart home is doomed—right?
Actually, yes—but not for the reasons you might expect. The smart appliance apocalypse won't come at the hands of an uninterested marketplace, consumer backlash, or an internet-disrupting DDoS attack.
"Smart home" features will be so expected they'll no longer be part of the conversation.
Some day in the near future, "smart home" features will someday be so expected, so obvious, that they'll no longer be a part of the conversation.
And we've seen it before. For fun let's look at an old TV review of ours: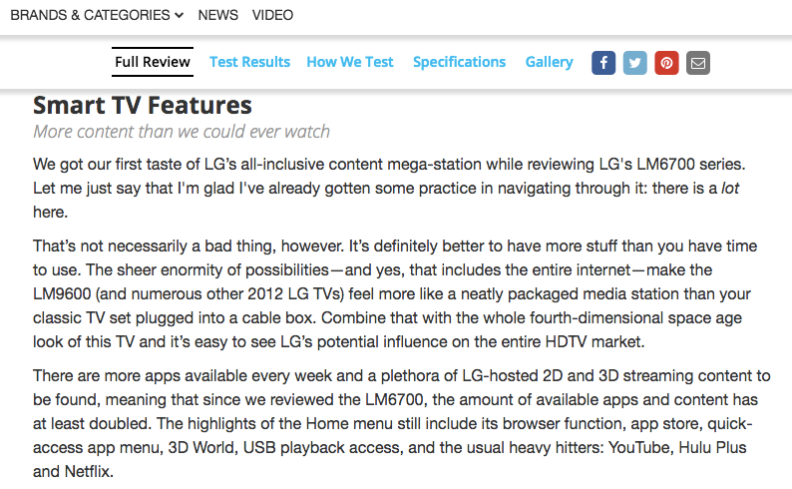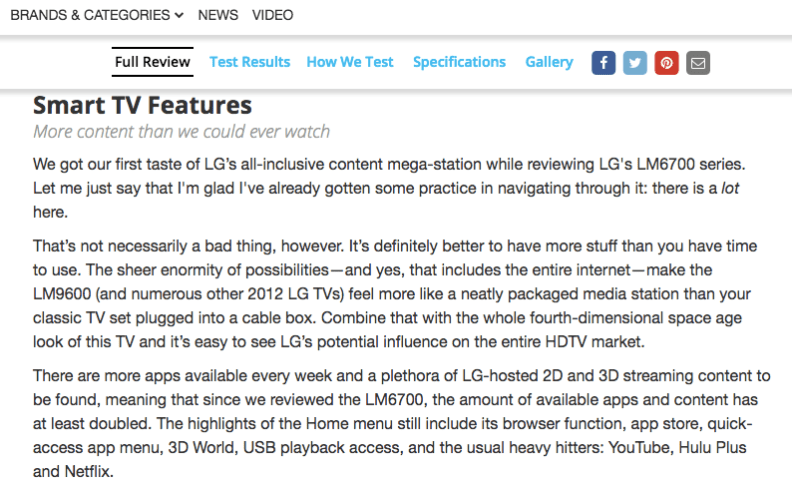 This is the LG 55LM9600, which we evaluated in 2012. There's plenty of detail, three paragraphs, two hundred words, even an image gallery below it—all explaining the smart technology. Seems like a TV I'd want to avoid if I was shopping for my grandmother, or if I didn't want all that confusing tech. Plus, it cost three thousand dollars!
Alright let's swap to a modern TV review, same author, same smart features section: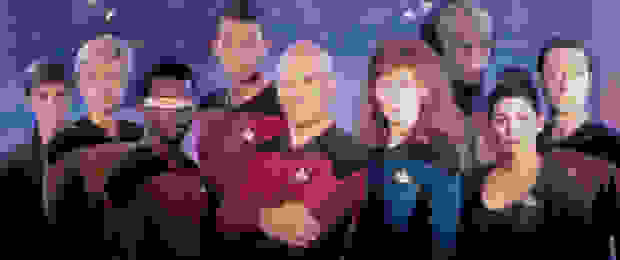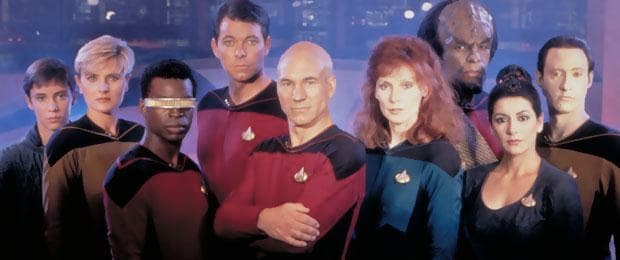 Wait—sorry that's the bridge crew from Star Trek: The Next Generation. Season 1.
There is no smart features section in a 2016 Reviewed.com TV review because no commentary is necessary. Nowadays we expect to stream Netflix on our new TVs, and it's only worth mentioning if that smart functionality is absent.

If you want to buy your Nana an easy-to-use TV, you just buy her any TV and she can simply ignore the smart features, which barely add anything to the overall price. More likely, they're easy enough for her to use intuitively.
That shift is already starting to happen in the home. As recently as 2013, manufacturers touted products from washing machines to crock pots that featured clunky interfaces and connectivity with questionable benefits. If you didn't want to spend a lot more money and download a ton of apps, you were out of luck.
It is ubiquity, not failure at retail, that will mark the end of "Smart Home" as a term.
Today, GE includes Wi-Fi connectivity on over 70 appliances—even affordable appliances that aren't necessarily advertised as "smart." The appliances don't look any different, but they can connect with easy-to-use smart setups like Amazon's Alexa or Dash.
Pretty soon, smart home just won't be special anymore. As with TVs, connectivity will be part of the package. Don't like it? Don't use it. But the functionality will be there.
In other words, ubiquity, not failure, will mark the end of "smart home." We suspect that even marketing teams will look forward to that day.