Home & Garden
35 pictures from the first Homesense store in the U.S. that will make you swoon
We went shopping at HomeGoods' sister store—and it was life-changing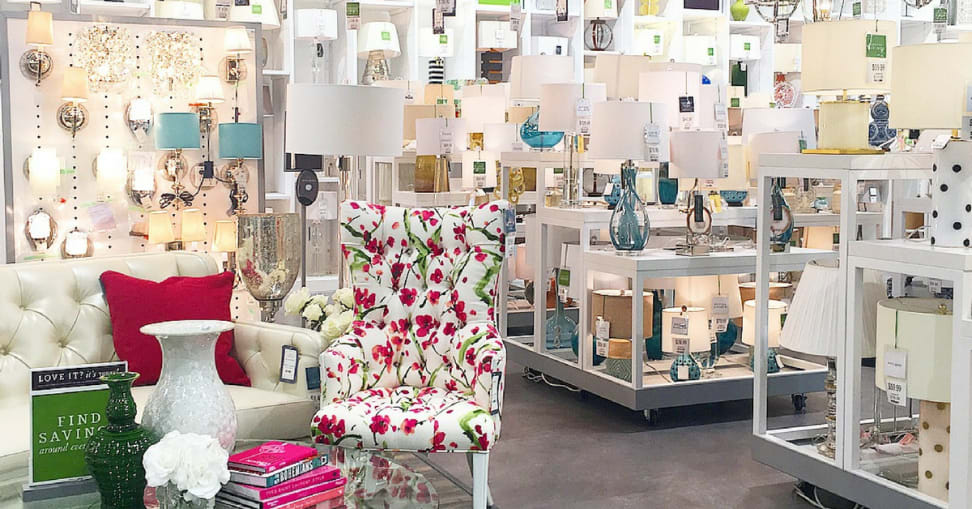 Credit: Reviewed.com / Samantha Matt
If you think HomeGoods is the greatest place on Earth, their sister store is about to change your life. TJX just opened the first Homesense store in the U.S—and we got to check out the Framingham, Massachusetts, location.
At first, I didn't understand how this store could be different than HomeGoods. I mean, HomeGoods has everything I need and then some. And I mean that. I buy practical things there like laundry baskets and kitchen tools, and then I buy what some may refer to as 'impractical items' like the 6-foot giraffe that sits in my living room.
Homesense is different than HomeGoods, though. They offer a wider selection of stuff (for example: multiple chairs instead of one rogue chair), tons of furniture, beautiful lighting fixtures, no kids or pets sections, and decor inspo at every corner. The design inspiration offered in each section of the store lets you shop without knowing what you're looking for. It's all about discovery at Homesense, as opposed to HomeGoods where you have to go in knowing what they're looking for in order to not get overwhelmed. (Side note: I will always get overwhelmed while shopping, but that's because I have a problem and want to buy everything.)
The price point at Homesense is similar to HomeGoods, but they also have more expensive items. Most of the things at Homesense are nicer though, so all of the prices still seemed like a bargain to me.
In addition to Framingham, Massachusetts, Homesense will be opening in Westwood, Massachusetts, and East Hanover and Ocean Township in New Jersey later this year.
Here's a look at what you'll see in the new store, including some of my favorite things and their prices:
---
This is what I saw when I first rolled up to Homesense. Looks like your regular strip mall store. No Pottery Barn vibes here.
But then I walked in, and this is what I was greeted with. It's so big! Help!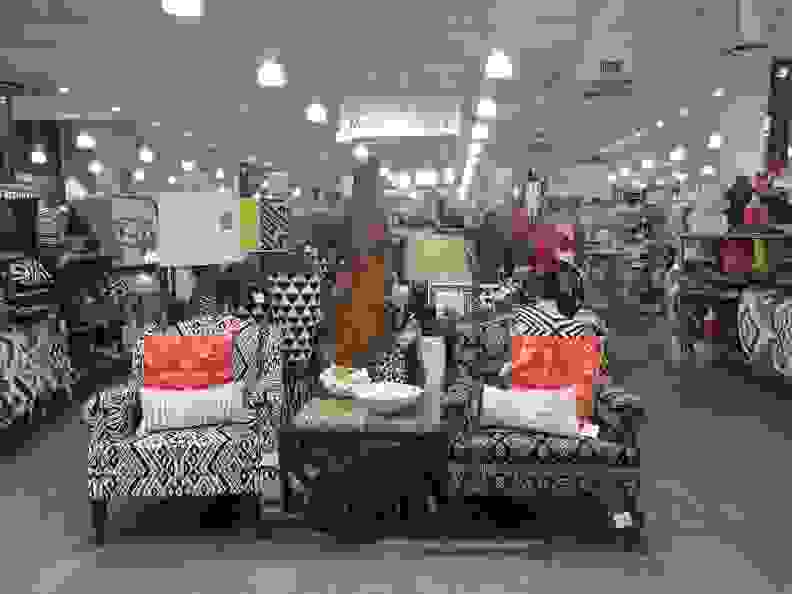 The section in the front is all 'animal print.' I love giraffes, so this intrigued me.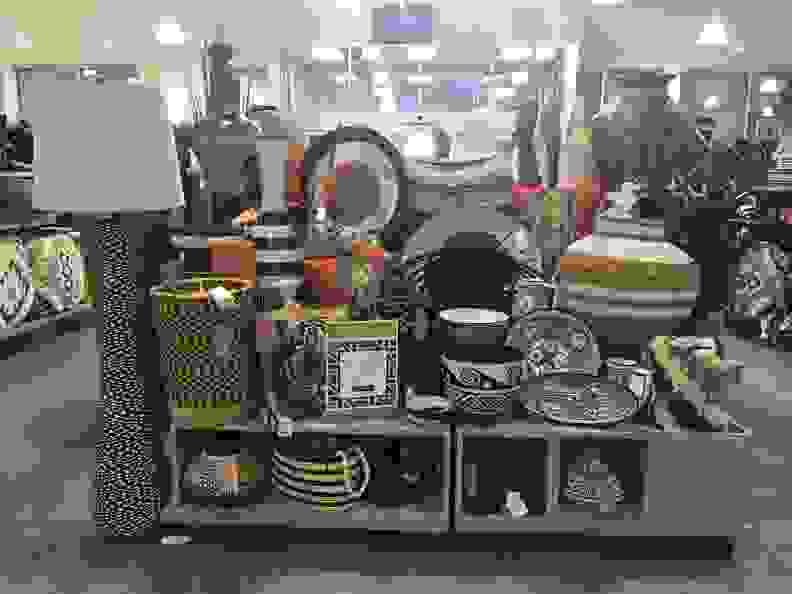 To the right of the entrance is where the real magic happened. I fell in love with a lighting display. And also, that floral chair is goals.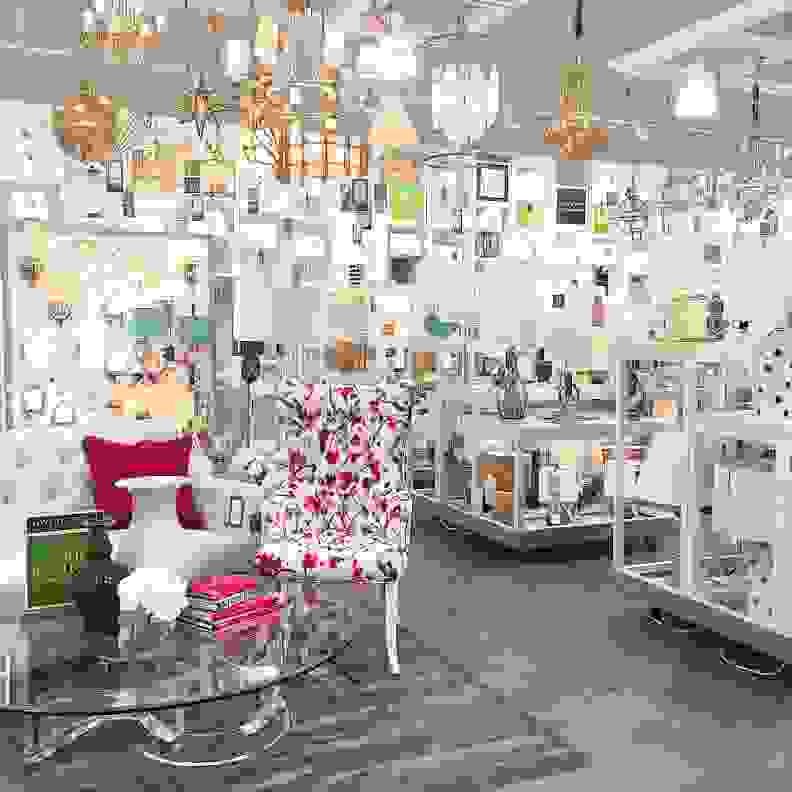 GOALS.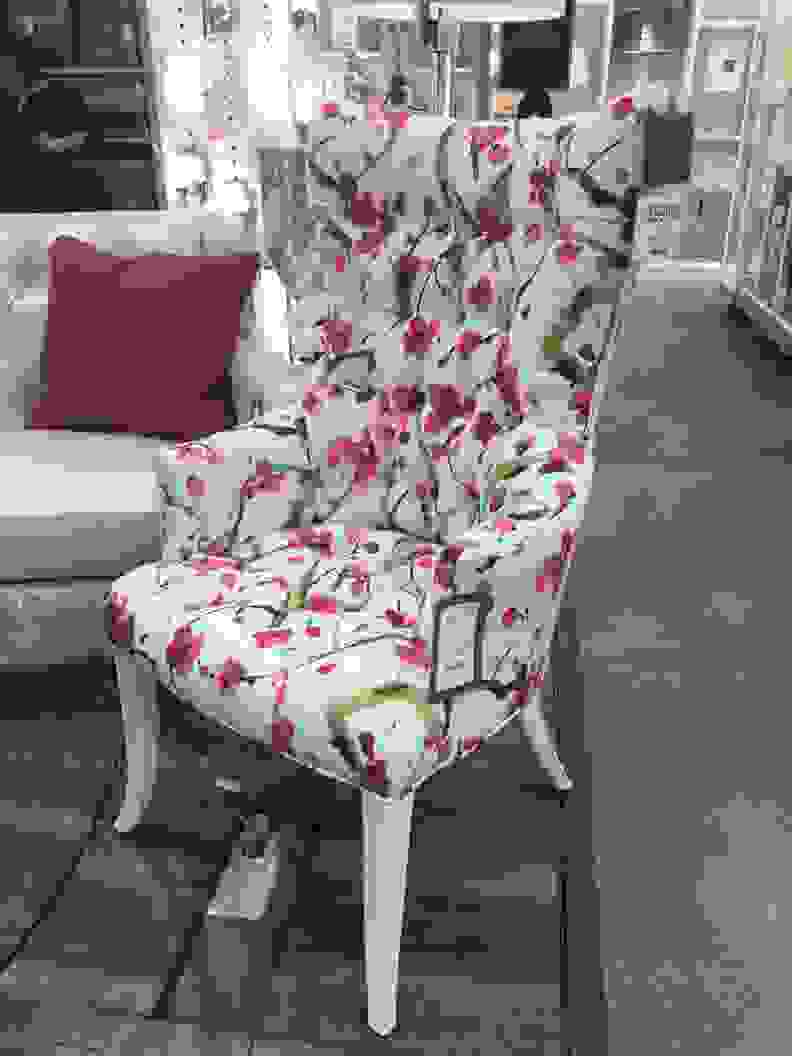 If you're wondering, the chair is $599.99. They have two of them, so you could get both for $1199.98.
Back to the lighting fixtures for a hot minute—can we talk about how affordable these are? Every one I saw was under $200.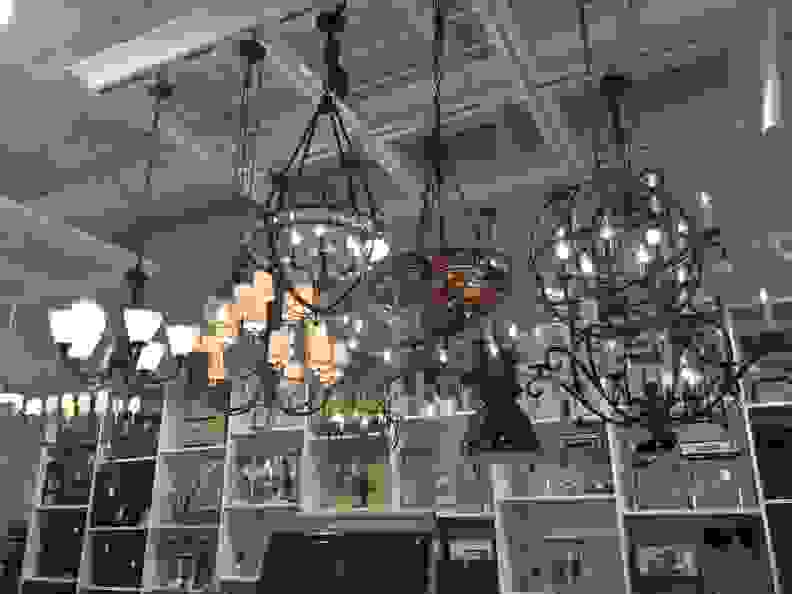 And this fancy lamp here is $79.99.
Then there are the couches. They have a TON of couches.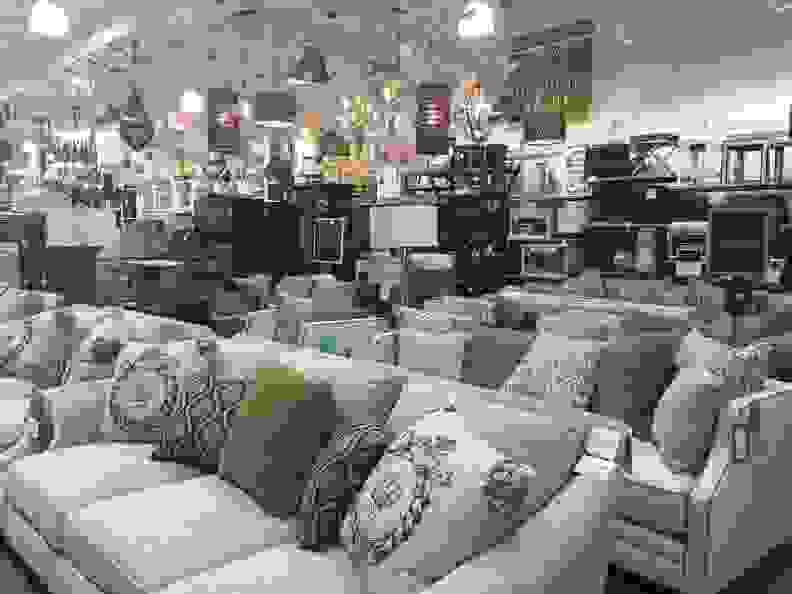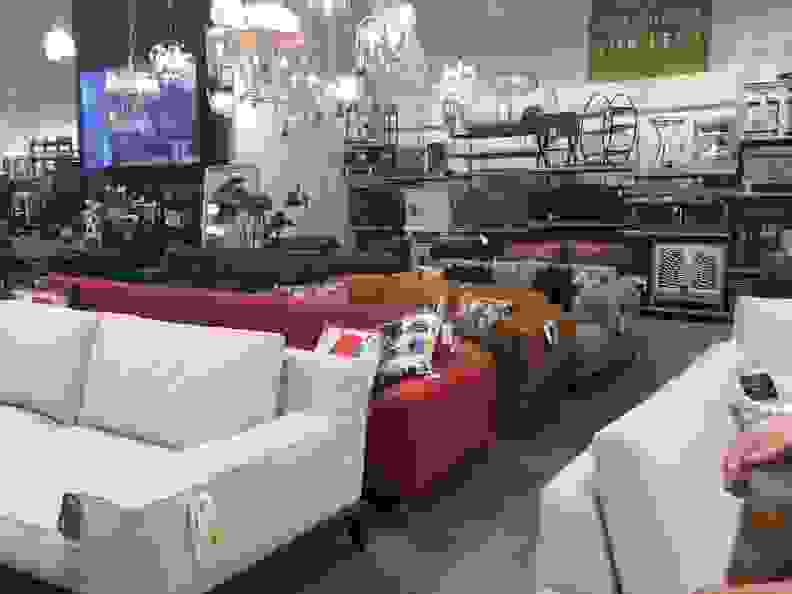 Couch city.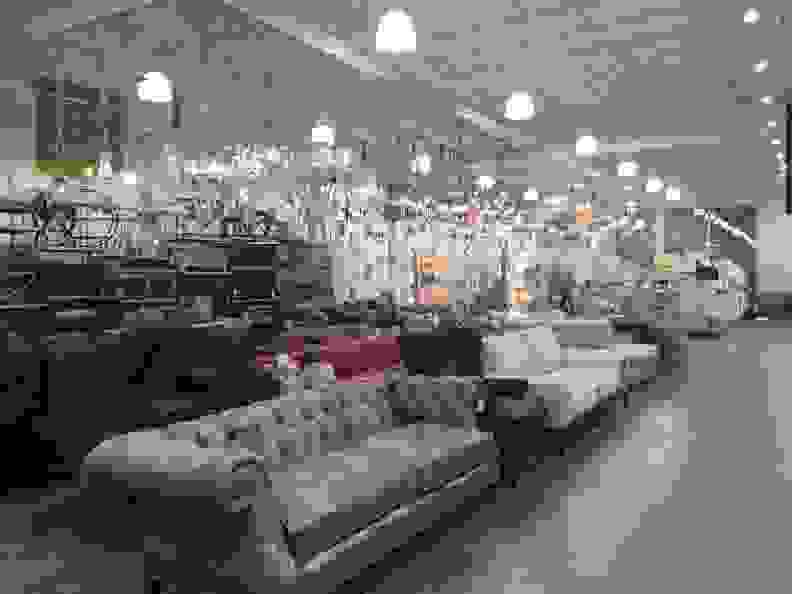 Wondering about the prices? This couch is $599.99.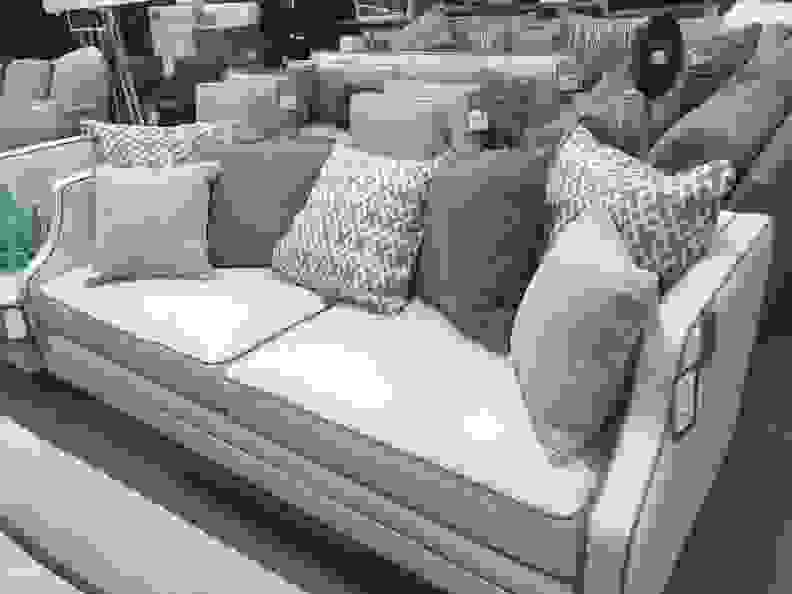 There are also amazing chairs. Matching pairs of chairs! I did not mean for that to rhyme.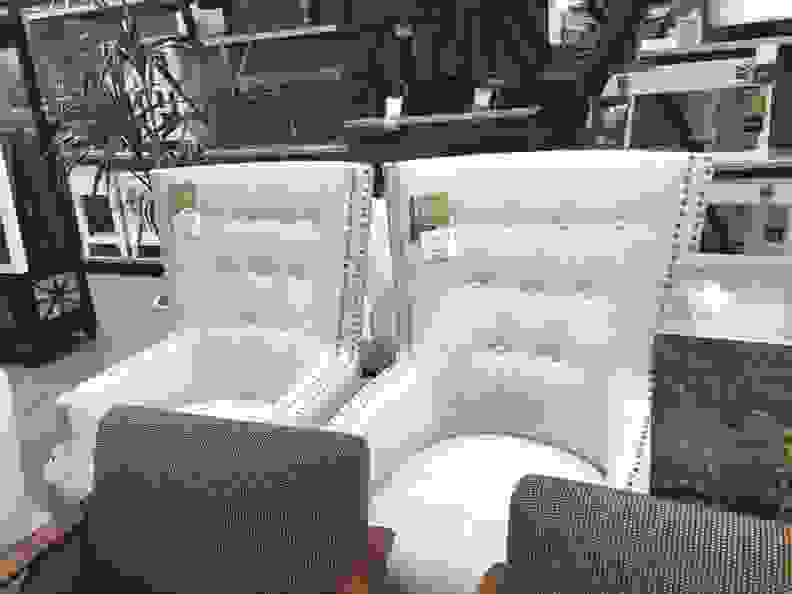 But really, they have a lot of chairs.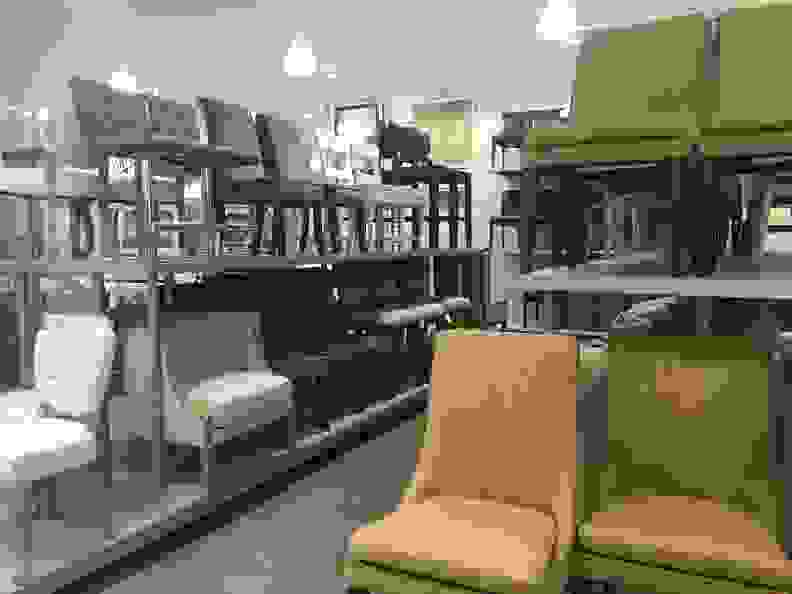 And rugs. So many rugs.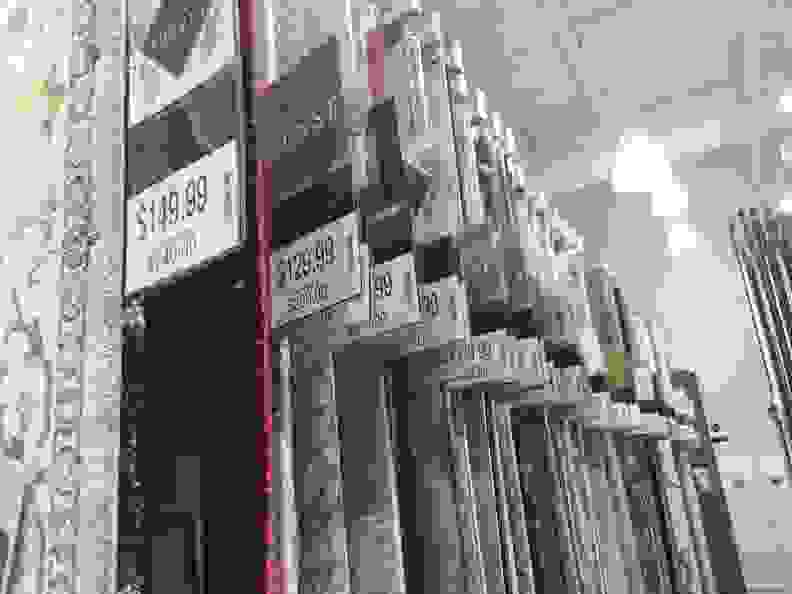 I became obsessed with this gold shelf. And the green plant next to it.
The gold shelf is $799.99 (compared at $3,000, this is A BARGAIN BUY).
These $799.99 shelves also made me swoon. They look like Pottery Barn, but on a Homesense budget. Need.
They also have tables set up to give off fancy furniture store vibes. I caught feels.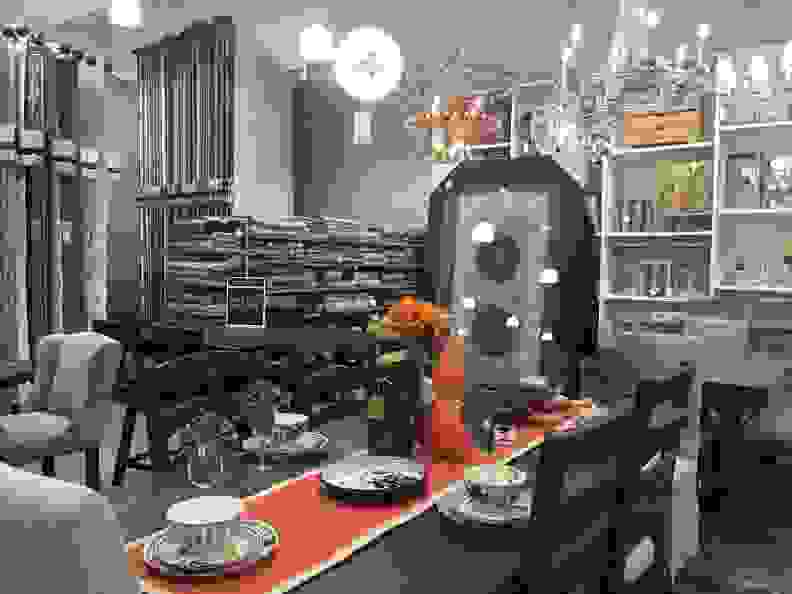 Okay, now for the decor. WOW CAN I LIVE HERE?
Seriously, the amount of beautiful greenery in this store is OUT OF CONTROL.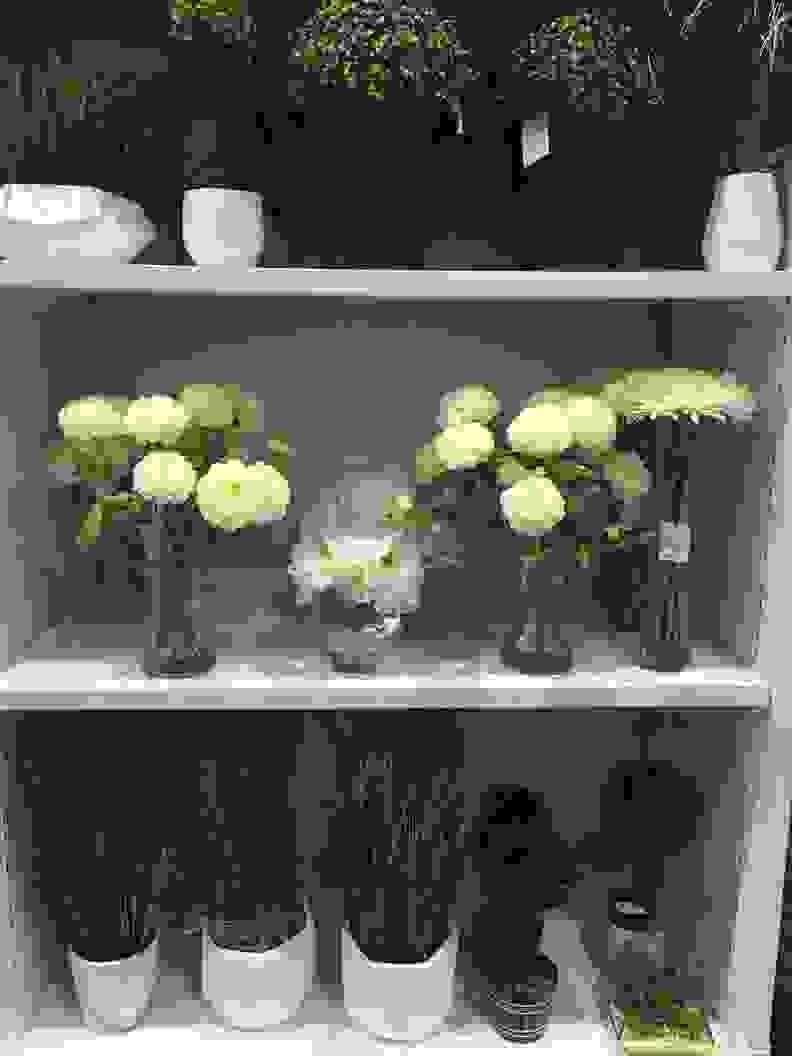 Visit this store and you will have a Homesense-gasm, guaranteed.
Also, remember how I told you I like giraffes? Well feast your eyes on three mini versions of the 6-foot giraffe I have at home.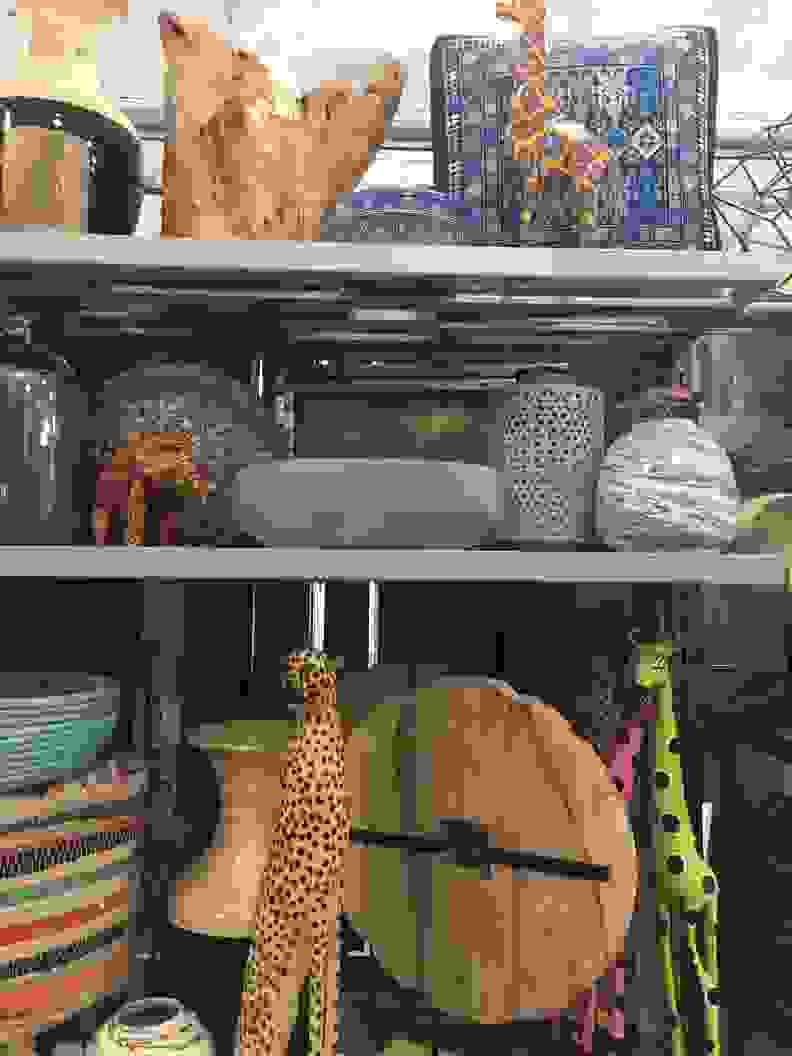 It doesn't stop there. Right in the middle of the store is a section that looks like Paper Source.
So many crafts.
How do I find enough money to buy all of this?
Getting away from the feminine colors in the crafting section, check out the man cave section.
Of course, they've got a lot of nice kitchen stuff. My favorite was this sign.
Toward the end of my Homesense journey, I found my way to the laundry baskets. Who knew laundry baskets could be so exciting? Is this what growing up is? Being attracted to laundry baskets?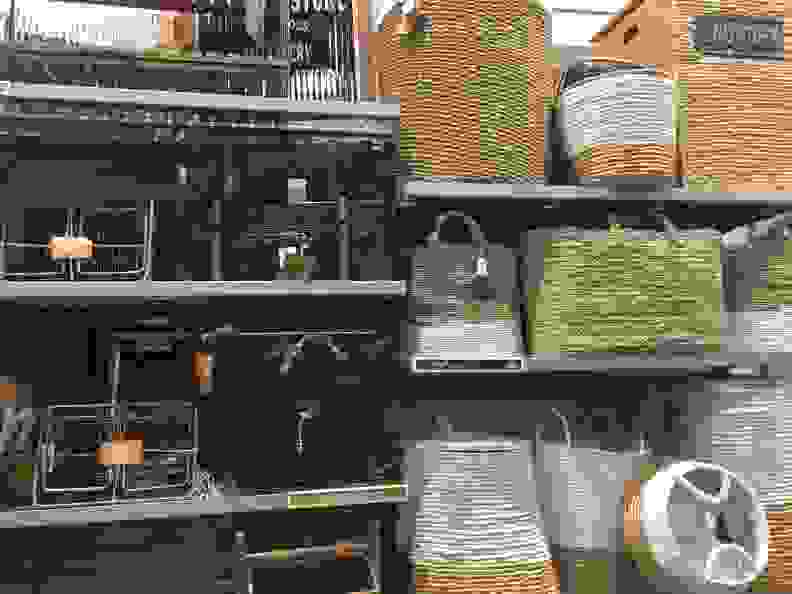 Last but certainly not least, they had tons of desk stuff. It was like walking down the Nate Berkus inspired desk decor aisle at Target, but on a thousand steroids.
My first visit to Homesense was amazing and I am so excited to go back and actually buy things. Here's to hoping Homesense starts opening all over the country like the sister store, HomeGoods. Fingers crossed!