Home & Garden
Don't buy a new straightener until you read this
Finding the right flat iron only sounds straight-forward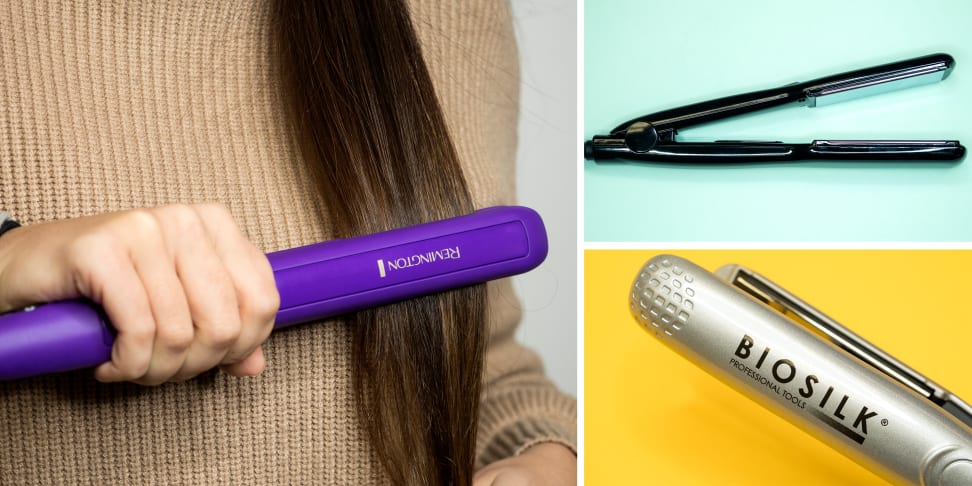 Credit: Reviewed / Jackson Ruckar
Shopping for the perfect flat iron can be, in short, a tiny nightmare. There are so many options on the market, from $10 at your drugstore to the $300+ models being lauded in magazines. The search to find the best one for your hair type (and budget) is dizzying.
Luckily, we recently tested for the best hair straighteners and found that pricey brand name straighteners are not always better for you. If you're on the hunt for a new flat iron, here is what you should keep in mind to make sure you love your new hair tool.
1. Pick the right size for your hair type
Ever noticed the vast difference in plate sizes from one iron to the next? Some straighteners are pencil-thin, some are almost three inches wide, and some are super-long. Confused about what size is right for you? Let your hair type guide your decision-making.
If you have long hair, look for a straightener with longer and wider plates: They cover a lot more surface area, which will ultimately decrease your styling time. If you have kinky hair all the way to your scalp or crazy cowlicks, thinner plates (i.e.: 1 inch width, max) are ideal: They grab and smooth hair as close to the root as possible.
If the plates don't press together firmly, it won't get your hair silky straight
Regardless of the size of your plate, you want to be absolutely sure that your flat iron clamps tightly around your hair without pulling it. If the plates don't press together firmly, it won't get your hair silky straight; if the straightener snags and breaks your hair, it's not functional. Be sure to check return policies when shopping and hang on to your receipt in the first week you're testing out your new flat iron. If you don't love it, exchange it!
2. Find an iron with adjustable temperature settings
When you're using high heat on your hair, you need a tool that has heat adjustability. Most straighteners feature a set temperature in the mid-300 degrees, but a good iron is one that can go higher and lower than that.
Higher temps are ideal for thicker or coarse hair, or else you'll spend an ungodly amount of time trying to tame your mane with inefficiently low heat. However, lower temps are great for thin hair and imperative for delicate areas like bangs and those baby wispies around your face. Putting too much heat on those baby hairs will cause breakage and damage, causing them to stick straight up.
3. Don't get tethered by your cord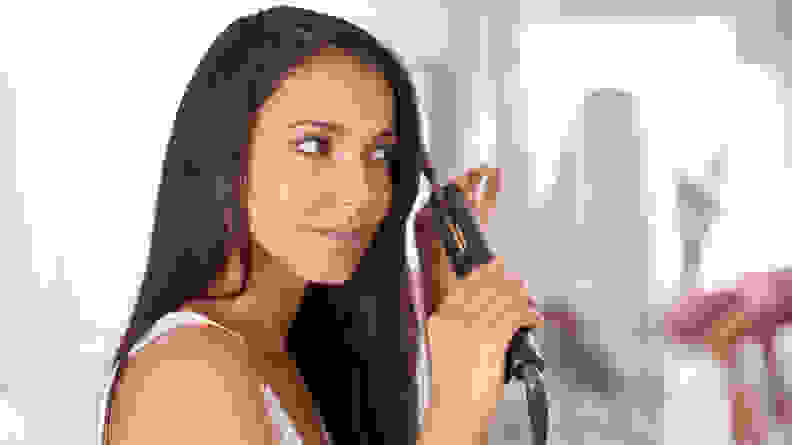 If you've ever had a hair appliance with a too-short cord, you know how annoying it can be. Typically, inexpensive flat irons don't have the nice long cords we love, but there are some exceptions.
Look for an iron with a cord that is at least 6-feet long and has 360º swivel. This will keep the cord from tangling, gives you more outlet options, and generally prevents cord-related headaches.
Some of the flat irons we tested, including our favorite Paul Mitchell Neuro Smooth and BioSilk Titanium Hair Styling Iron, had an extremely handy auto shut-off feature. Finally, an end to the mini heart attacks when you wonder during a weekend away, "did I remember to turn off my straightener?!"
me, wondering if I shut my flat iron off this morning
4. Check the button design and placement
You would (and should) never really notice the placement and texture of your straightener controls—unless they are particularly annoying. In our testing, we found some flat irons had poorly placed and designed buttons that caused us to accidentally change heat settings mid-style.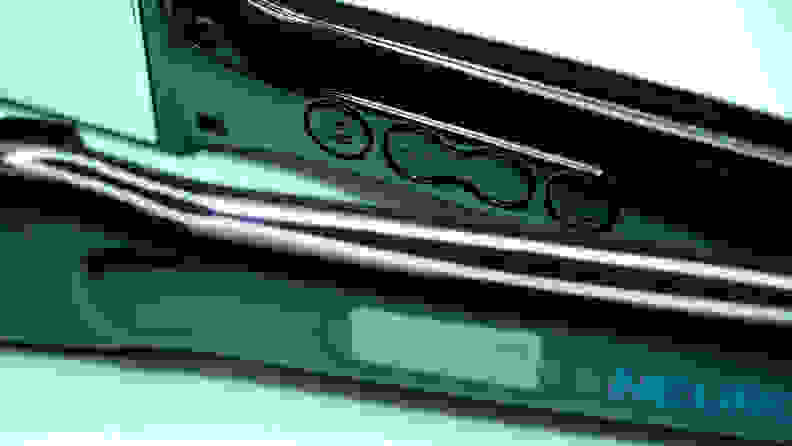 To avoid this annoyance, look for an iron that has smoothly designed buttons. They should be flush against the body of the iron and/or substantially designed so that an accidental tap won't interfere with their settings. Flat buttons inside the handle work best—just be careful not to touch the plates when you adjust settings!
5. Don't worry whether it's titanium or ceramic—it doesn't matter
Manufacturer claims and "best of" badges are largely meant to confuse you enough that you buy the iron. In our testing, we found no legitimate difference between the effectiveness of a $250 iron with "tri-zone technology that uses safer-for-hair heat to deliver ultimate styling results and healthier, stronger, shinier hair," and a $20 straightener with "anti-static technology, ceramic plates with titanium protection."
How confusing are those claims?! In short, you are much better off shopping by plate size, heat adjustability, and comfort of use—not marketing jargon.
And remember: Expensive models and brand name notoriety doesn't always equate to a good straightener. A better iron can sometimes be found at your drugstore for $15 than at a specialty store for $250.
Related Video: Every good style starts with a blowout