Home & Outdoors
Finally, a curling iron that won't burn you—and it's affordable
Can it replace the celeb favorite Beachwaver?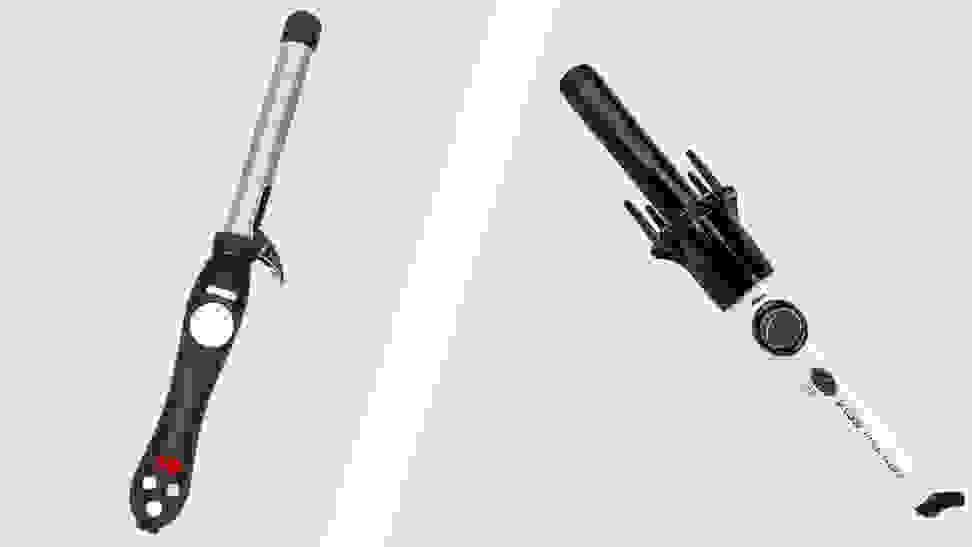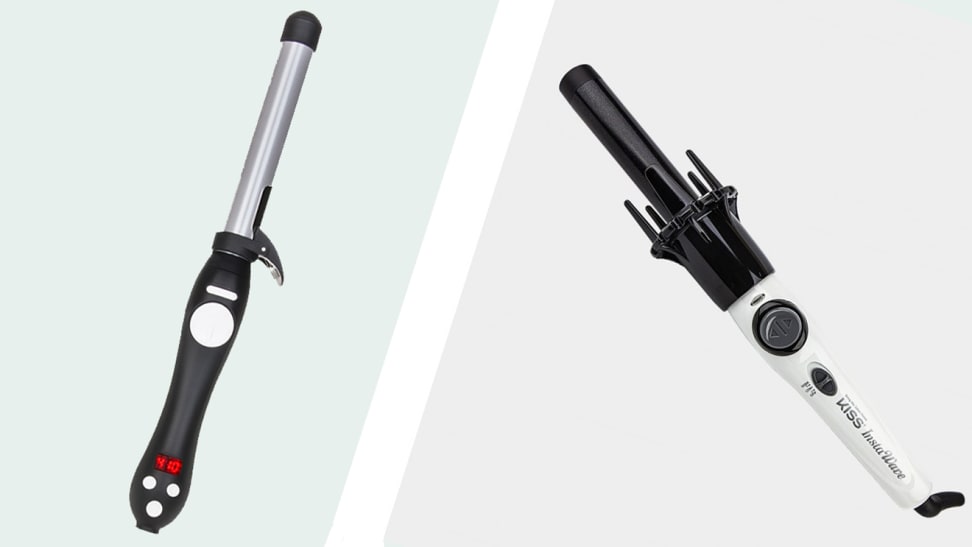 Credit:
I'll level with you: Curling irons and wands are not the easiest to use. Long before you have to worry about keeping curls in tact, you first have to master the use of the actual iron, and that takes a lot of trial and error. Curling your hair beautifully without burning yourself or losing your mind (and a chunk of hair) can take time and patience a lot of us don't have.
Luckily, automatic curling irons have arrived to deliver us from evil (read: burns that look like hickeys). These new curling tools feature a rotating mechanism that will actually curl your hair for you, eliminating the manual labor and cutting down on styling time and required expertise. It's curling for dummies, and I am here for it.
We pitted our favorite Beachwaver S1 ($130) against the new Kiss Instawave ($45) to see which one does it best.
Automatic curling irons feature a rotating mechanism that will actually curl your hair for you.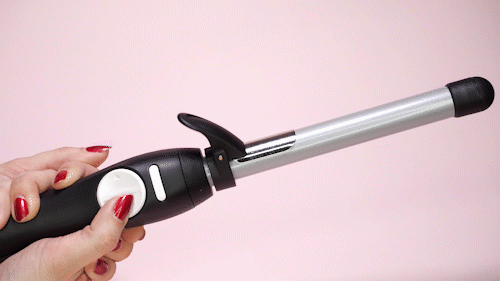 Safety features: 30-minute auto shut-off.
Heat settings: Adjustable to the degree up to 410º.
Rotation settings: Left and right for inward and outward facing curls.
Speed settings: Two, fast and slow.
Metal: Ceramic.
The Beachwaver is a popular luxury curling iron that takes the guesswork out of styling: With most curling irons, you have to clip hair and then roll the iron to the scalp. This iron uses a tiny clamp to secure the ends of hair, and with a press of a button, twirls hair up the iron. To release the curl, release the clamp and pull the iron down through the hair.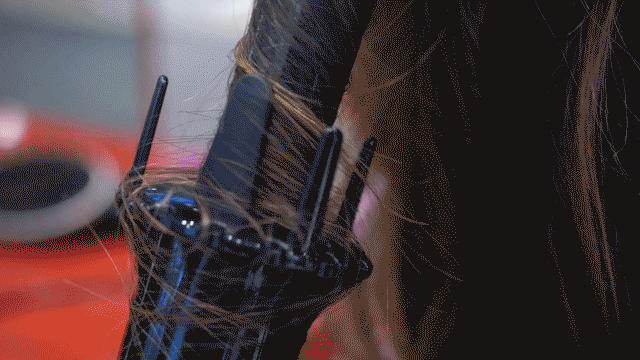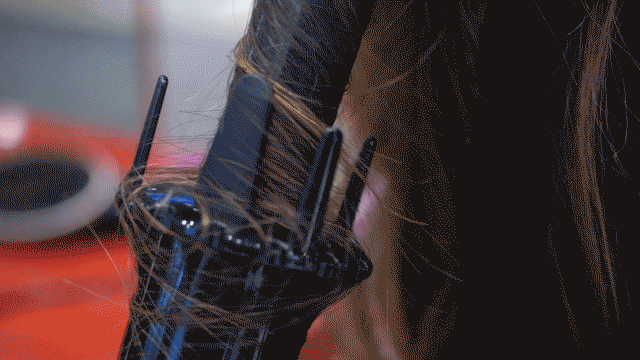 Safety features: 90-minute auto shut-off.
Heat settings: Low and high, up to 420º.
Rotation settings: Left and right for inward and outward facing curls.
Speed settings: None
Metal: Ceramic ionic.
The Instawave looks complex and scary, but is actually a bit easier than the Beachwaver to get the hang of. It has a tangle-free spinning device with spokes that wrap hair around the barrel. You can either place sections of hair inside the spokes and go through piece by piece for a polished look, or just hold the wand next to your hair and let the spokes pick up a strand on their own. It looks scary, but the mechanism never tangles hair or gets caught, even in my super-long, thick, curly hair. To release the curl, just pull the iron down out of the curl.
Which curler is better?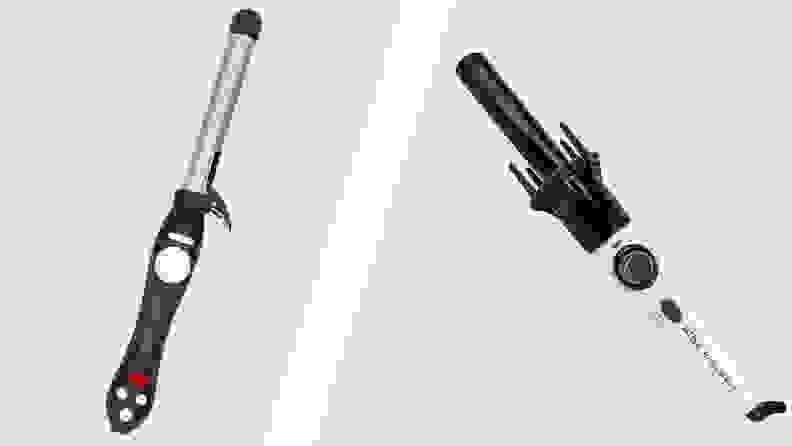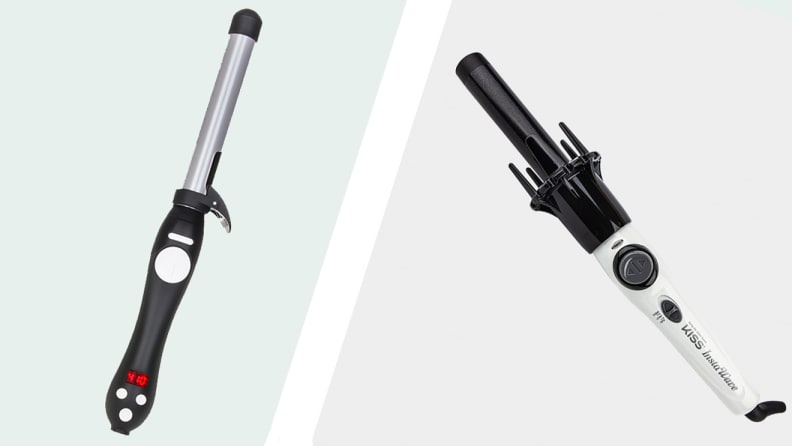 Both of these devices take the grunt work out of styling, but the main difference is the curling mechanism: The Beachwaver clamps hair at the bottom like a curling iron and rolls hair up the shaft toward the root. The Instawave starts curling higher on the hair shaft like a curling wand, and twists hair around the barrel until it reaches the end of the hair.
The Beachwaver's tiny clamp has a tendency to kink hair at the ends, and the waves come out looking tight and closer to curls than waves. The Instawave can also be awkward to use at first, but it gives a true wave and offers a bit more styling versatility at a third of the price.
We love both of these irons, but your preference will depend on if you prefer a curling iron or a curling wand. I prefer and recommend a wand, typically, because it puts less heat damage on my poor, fried ends and starts the curling process on a thicker, harder to curl part of my hair strand rather than at the thinner, drier ends. I also prefer the messy, unkempt curls a wand gives. That sets the Instawave ahead for me: and at $45, it's a hard deal to turn down.
Prices are accurate at the time of publication, but may change over time.
Up next
Get Reviewed email alerts.
Sign up for our newsletter to get real advice from real experts.