As someone who lost 40 pounds a few years ago, I know how hard eating healthy can sometimes be. Waking up early enough to make a healthy breakfast without strolling in late to work is a struggle. Fighting the urge to say "yes" to free food at work is a challenge. Trying to cut back on going out to eat and drinking alcohol while still having a social life is nearly impossible. And the biggest undertaking—finding the time to cook healthy meals between all of your daily to-dos.
So how are you supposed to maintain a healthy diet without driving yourself insane? Well, fear not, my friends—there are certain kitchen tools out there that will make it easier for you to prep meals and eat better throughout each and every day.
From gadgets that reduce cooking time to tools that help with portion control, here are 14 kitchen tools every healthy cook needs to have—as suggested by some of my favorite healthy living experts.
---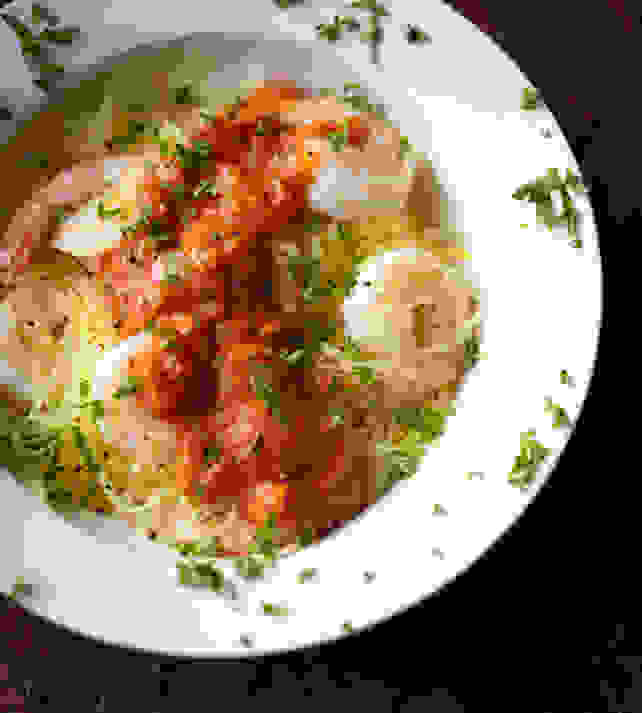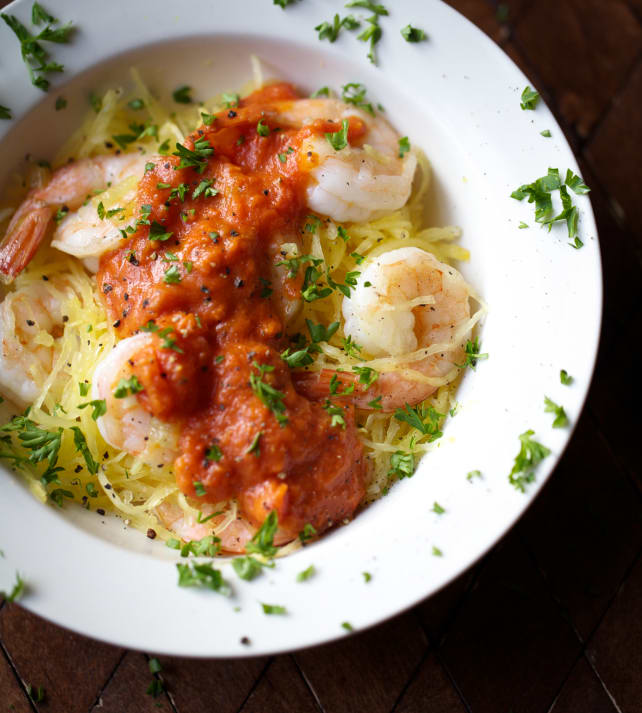 From Melissa Hartwig, New York Times best-selling author and co-creator of the Whole30 program:
1. A spiral slicer (spiralizer), like this one from Paderno
"Spiral slicers turn almost any vegetable or fruit into shapes like noodles, perfect for swapping out traditional pasta for a more nutrient-dense, lighter version. Use spiralized sweet potatoes and apples in a breakfast hash, spiralized zucchini noodles as your tomato sauce base, or spiralize a cucumber into a Thai-inspired salad."
2. A good chef's knife for chopping, like this Victorinox Chef's knife
"Eating real food means you'll be chopping, slicing, and dicing a ton, and a good, sharp knife makes these jobs a pleasure. Start with a chef's knife, or splurge a little and add a paring knife and a long knife for carving. (And don't forget the sharpener!)"
3. A food processor, for sauces, dressings, and mashes
"I like this small one (a Ninja!) but use this KitchenAid at home. Adding dresses and sauces (like pesto, chimichurri, or a hearty romesco) can take the same old dish and give it new flavor. A small processor works great here, but if you have the budget and counter space for a larger model, you can use that for cauliflower rice, root veggie mash, and homemade soups."
---
"A food scale an absolute must for every healthy cook. It takes the guesswork out of portion sizes and it's the best way to get an accurate measurement when following a recipe."
5. Muffin tins, like these ones from Anolon.
"Some of the most popular recipes on my site are main course dishes baked in muffin tins. From oatmeal to lasagna, you'll be amazed at what can be made in a muffin tin! Each level well of a standard tin holds about 1/2 cup of food, making it easy to decide how many make up the right portion for you."
"I can't say enough good things about this device - I'll never chop an onion by hand again! It makes chopping vegetables (or fruits, nuts, cooked meats, etc.) a breeze and significantly reduces prep time on a lot of recipes. It's also easy to clean and dishwasher safe. One of my favorite kitchen tools."
---
7. Non Stick Pans, like this T-fal cookware set.
"Good quality nonstick pans are a must for healthy cooking. A non stick surface requires little or no oil or butter to keep food from sticking. If you use stainless or cast iron pans, they require the use of more oil than necessary to make sure foods doesn't stick. Plus, a nonstick saucepan makes cleanup a breeze. Happily, nonstick pans don't cost a lot either. You can easily find a complete set for under $200.00 or about $25.00 for a large single pan."
8. Cutting Board, like this one from OXO
"A must for every kitchen, make the cutting board your new best friend. From salads and fruits to preparing most dinner recipes, you'll need some type of chopping. Using a board makes it easy for prep and clean-up. Available in plastic or wood, both work great."
"These measuring tools are essential for cooking and baking. Be sure to buy a set of measuring cups for dry ingredients. These come in plastic or metal and are designed to be filled to the top and leveled off. A glass measuring cup with a spout is best for measuring liquids. Measuring spoons are something you will need to make most recipes. Look for a set that allows you to separate the spoons from the ring."
"I use a blender all the time. Use it to create protein shakes, homemade juice, smoothies, frappuccinos, lattes, soups, sauces and salad dressings. The uses are endless. Although there are some fantastic, expensive, high powered ones like a Vita Mix or Ninja, you can buy an inexpensive one that won't break the bank. They work great. Oster makes a good one for all purpose blending."
---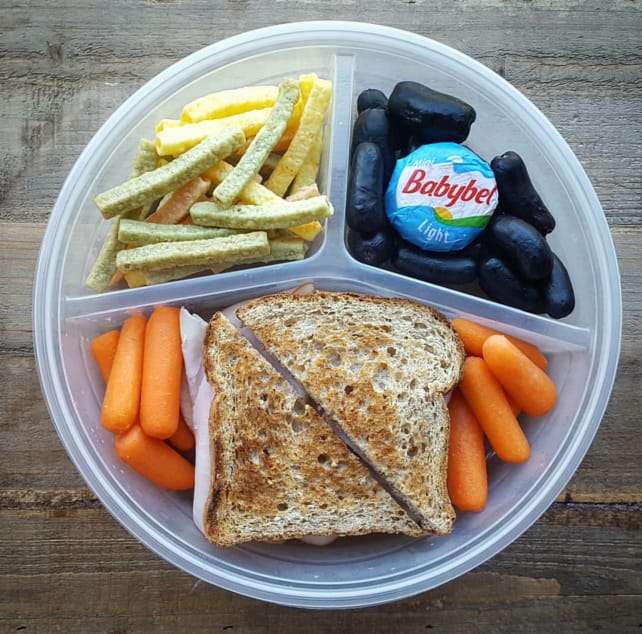 "Mason jars are so versatile! A pack will run you less than $10 and they have so many uses. They're perfect for food prep—prepare salads, smoothies, yogurt parfaits, and overnight oats ahead of time and grab one as you head out they door."
12. Salad plates and small bowls, like these from Better Homes and Gardens
"Nearly every meal I eat is plated on an 8-inch salad plate. The reason? When you see a full plate your brain is tricked into thinking you're eating more. It's an optical illusion that works - you eat with your eyes first!"
13. Reusable portioned containers, like this one from EasyLunchboxes
"I like to pack my lunch in large partitioned food prep containers. The partitions help me think of different food groups that I should be adding to my meal."
"Crockpots are a great way to prep large volumes of food with little effort. The bonus is that nearly everything you make in a crockpot is freezer friendly! I like to prep large batches of meat and soups, portion some out for the week, and freeze the leftovers in single portions!"
Related Video
Our editors review and recommend products to help you buy the stuff you need. If you make a purchase by clicking one of our links, we may earn a small share of the revenue. Our picks and opinions are independent from any business incentives.