Home & Garden
5 smart gadgets that will make you healthier
Your relationship with technology could help you stay well.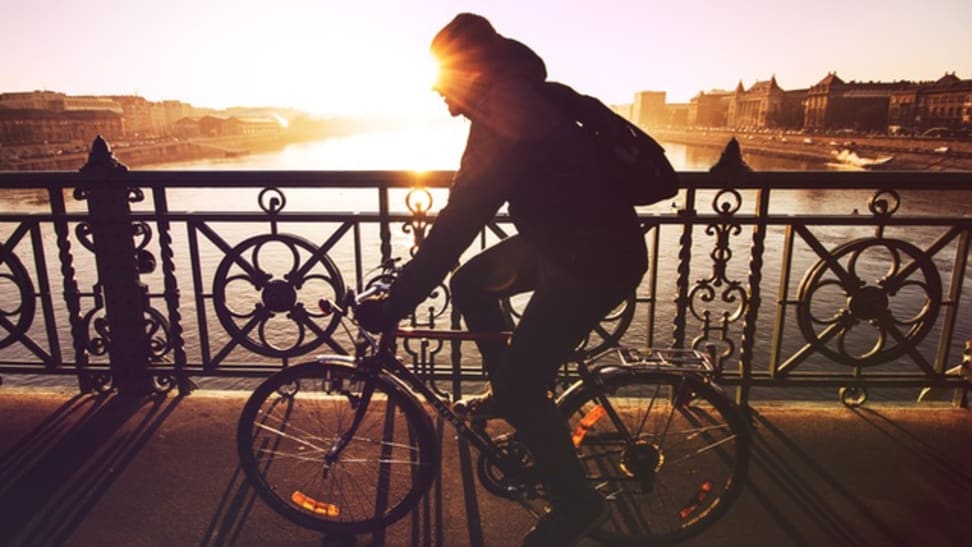 Credit: Pexels
People love to get excited about the latest and greatest in tech—but certain types of technological advances get a bad reputation. Why? Some people believe they're turning us into lazy slugs! As a gadget enthusiast, I beg to differ.
Sure, smartphone apps that talk to your oven may be designed to make cooking easier, but there are plenty of devices on the market that do more than just simplify our lives. Health is a major concern for anyone with a pulse, and it can be increasingly hard to maintain in a world where we spend so much time parked behind our computer screens. Luckily, technology can come to the rescue there, with a slew of helpful devices that serve a singular purpose: keeping you physically well.
Countertop by Orange Chef
Countertop breaks down nutritional information, allowing you to see all the vitamins and fats in your food. But smart food scales are no longer a new fad, so what sets this one apart from the rest?
Unlike the Drop Scale, which guides you through recipes using step-by-step instructions, this scale claims to work with existing appliances to help you produce balanced meals. An enormous part of healthy living is understanding your food, and that's what this gadget strives to achieve.
Click and Grow
If you're a legendary plant killer like me, growing your own food isn't always a viable option. Whether your green thumb is out of order or you're just too busy for an outdoor garden, Click and Grow could be worth a try.
This indoor garden grows strawberries, tomatoes, chili peppers, and a wide array of herbs. It's meant to require minimal effort on your part, reducing the possibility of accidental plant death.
All you have to do is add water, plug it in, and watch your food spring up from their cozy capsules. You can even monitor your plant's growth with the companion app. This product could be great for consumers looking to go the organic route.
Pryme Vessyl
Humans need to consume water to survive and function—that's a fact. But with lifestyles getting busier by the minute, dehydration can happen in a snap. Pryme Vessyl aims to keep you hydrated, even when life threatens to get in the way.
First of all, guzzling down the recommended eight glasses of water a day seems excessive. This smart bottle should help you reach optimal hydration without the annoying belly ache.
The companion app factors in biological sex, age, weight, and how physically active you are, to determine how much you really need to drink. The idea is to replenish what you're losing throughout the day, not drown you. In other words, an athlete likely requires more water than an office worker.
The blue light on the bottle tells you when you've had enough to drink. Your smartphone also sends alerts throughout the day, encouraging you to take sips of water. Is it silly? A little. But if Vessyl works the way it claims, your mouth will never feel like a sandy wasteland again.
kSafe
I'm all about the "treat yourself" mentality, but sometimes I overdo it when there are cookies on the line. kSafe is a smart container that's designed to help you stick to your diet and curb your cravings.
Say you're eyeballing a chocolate chip cookie. The intoxicating smell tickling your nostrils reminds you of your mother's homemade recipe. If the temptation proves too much for you, place the delectable treat inside the container and set the timer.
Unless you smash open the plastic casing with brute force, there's no way to manually override the timer. Chanting the words open sesame until your face turns blue is a fruitless effort. The container won't unlock until the timer reads zero.
In other words, kSafe may prove really annoying, but with any luck, it will also keep you from eating more treats than you think you should.
Neo Smart Jar
This smart jar is so clever it puts "dumb" jars to shame.
It almost sounds too good to be true, but Neo claims to determine nutritional information in real time, track how much you're eating, and sync up with your fitness wearable. The sleek design makes it a perfect gadget to store inside cupboards or atop shelves, and the companion app allows you to set goals and connect with friends. The device also suggests recipes based on the ingredients in your smart jar and adjusts proportions as you cook.
The only problem? There's no release date just yet. SKE Labs, the wizards behind this gadget, refunded backers on their Indiegogo page because they're taking the time to perfect their product. Fingers crossed that the thing will be ready to go soon enough.
Related Video