Home & Garden
Is this heated jacket worth your money—or should you just get a Canada Goose?
Heated jacket vs. New England winter
I am always cold. And not just my cadaver-frigid hands and feet, but genuinely, goosebumpy cold. In the winter, it's not uncommon to see me wearing my knee-length down jacket around the office all day. I'm from Maine, but I just don't like to be outside in New England winters.
However, this year I've complicated matters a bit: I just adopted a puppy. Yes, he's warm and cuddly (a breathing, wagging heated blanket!) but he also needs to be walked every few hours. Outside. In winter. In Boston. The things we do for love.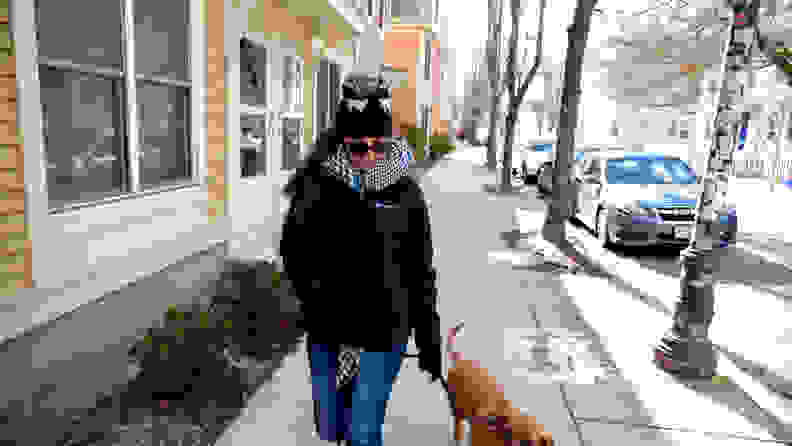 My normal methods of staying warm at the dog park involve pulling my hood over my eyes, hopping from foot to foot, and other general wiggling. Ororo promises to have a more sustainable fix with their new heated jacket ($199). The waterproof coat has three heating elements powered by a rechargeable battery that sits in an interior pocket and lasts from 3-12 hours.
On a particularly frigid day, I took the jacket for a spin on my morning walk with Redford. Putting the jacket on, the first thing I noticed was the weight of the battery pack: It sits like a small brick in an interior pocket. Putting my phone, keys, and wallet in the opposite pocket balanced the weight some, but it was still noticeable. The jacket also had a strong plasticky smell, which may fade over time but was overwhelming for the week we tested it.
The battery pack sits like a small brick in an interior pocket.
To preheat the jacket like a wearable oven, simply press the button embedded beneath the logo. Doing so makes it glow like an alien heart, which is distracting to say the least. The jacket's material is thin, sleek, and waterproof: You'd never know it was wired, aside from the light-up logo. But no matter how fashionable the jacket may be, it's hard to focus on anything except for that glowing square.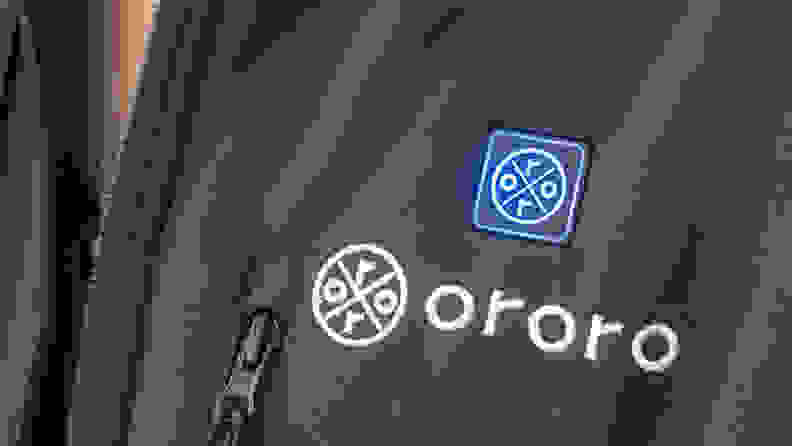 After just a couple minutes, I could feel the core of the jacket heating up. Its three heat panels are on the back, left chest, and right chest, and they do a good job of staying consistently warm. I powered the jacket up to the top setting (indicated when the logo glows dark red, instead of light red or blue for lower settings) and set out on our morning walk.
It was nice to feel the immediate warmth of the heated jacket indoors, but truthfully, I didn't notice a huge difference between the Ororo and my standby down jacket once I got outside. The otherwise thin jacket kept me reasonably warm, but I missed the length and insulation of my puffy coat and especially its warm hood.
The Ororo's removable hood is thin and odd-fitting, so it didn't do much in the way of keeping me warm (the chronically-cold know how much heat escapes from your head). In biting Boston wind, the heat from the Ororo was less noticeable.
Until Ororo comes out with a better-designed hood or alternative designs, I'd pass on this $200 jacket for now. Instead, invest in a well-insulated, long jacket with a comfy hood to stay warm in winter months. Or do what I do and hide under this incredible heated blanket until the temperature is higher than your age.