Home & Garden
This bra had 2,000 people on its waitlist—is it worth the money?
When—and why—you should wait months for a $50 bra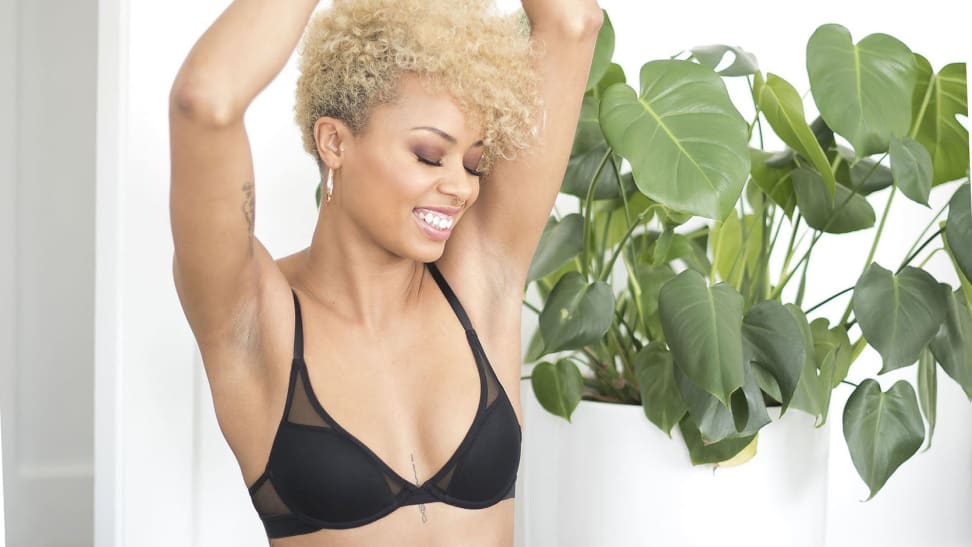 Credit: Amazon
In May, I heard about a bra with a 2,000-person waitlist: Pepper's All You bra ($49). Its crazy popularity caught my eye, but the brand's promise is what urged me to buy: to create a comfortable, supportive, and attractive bra made specifically for small-chested women.
In a world where bigger breasts are so often considered the ideal, it can sometimes feel like bras aren't designed with us smaller-chested women in mind. Instead, slipping straps, gaping cups, and uncomfortable underwires seem like the norm.
At best, I've always been a solid B cup, but was recently sized at Victoria's Secret—more than 15 years after I first donned a bra—as a 32D. It "fit," meaning it felt comfortable enough and it wasn't comically large, but it quickly became obvious this size didn't really fit me. T-shirts didn't sit flush against my skin, because the cups gaped and the band was just too large.
I'd adjust it, but over the course of the day and through regular movement, my bra would stubbornly fall back into its original position, revealing those tell-tale lines under my shirt once more. After years(!) of struggling with this poor fit, I found my out: several months after that lengthy waitlist cleared up, I finally got to try the Pepper bra everyone was buzzing about.
What's different about the Pepper All You bra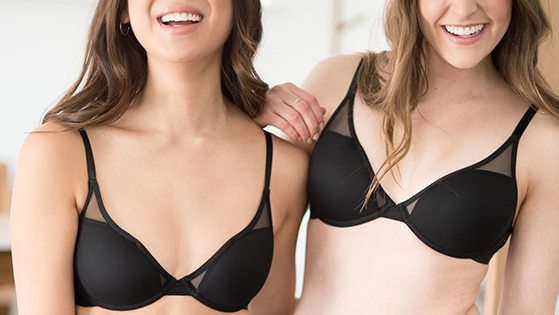 Available in a small range of sizes—just 32AA to 38B—Pepper's All You bra has specially molded demi bra cups that are shallower in depth to eliminate those gaps that plagued me for so long. The cups are lightweight and thinly-lined to accentuate what you do have, not artificially pad.
It has a mesh overlay that looks decorative, but Pepper's website notes it actually serves to lift the cup from the bottom for a flush fit, and is durable enough to keep its elasticity over many wears (and as many washes). To top it all off, the underwire is less curved than your standard bra to eliminate any uncomfortable jabs to the ribs when the bra shifts.
My experience with Pepper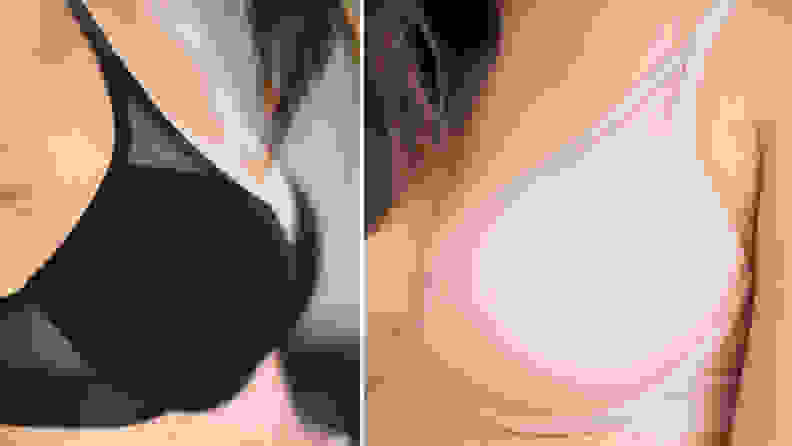 When I first set eyes on the bra, I have to admit: I was skeptical. I didn't love the look of the mesh, which seemed a little rough to the touch. It lies flat beneath even flimsy t-shirts, but it isn't soft and luxurious like I'd hoped it would be.
When I tried it on, it was actually pretty comfortable: I immediately noticed that there were no gaps between my breasts and the bra cups. Two hours later, after bending to pick up my son at least a dozen times, there were still no gaps, and no telltale lines showing through my shirt to indicate an uncomfortable, ill-fitting bra.
Quite the contrary, actually. For the first time—maybe ever—my chest seemed to have an attractive natural shape. My breasts weren't flat from a bralette, and they weren't awkwardly round and lifted from a push-up bra that didn't quite fit. Instead, what I saw was a slight curve proportionate to my body and natural cleavage that didn't scream "look at me!".
The straps are thin and comfortable; they're also easy to adjust. The band doesn't dig into my back and it doesn't ride up during the day, either. Experts will tell you that's the sign of a good band fit, but I was lucky to find the right size, since the site doesn't have much to help you find yours.
Overall, the bra is lightweight and very comfortable—unlike some other bras, there's no urgency to take a cumbersome garment off at the end of the day. Suddenly, that mesh didn't seem like that big of a deal. I wondered how many other colors the bra came in, because I wanted more than one.
Why I'm not a total convert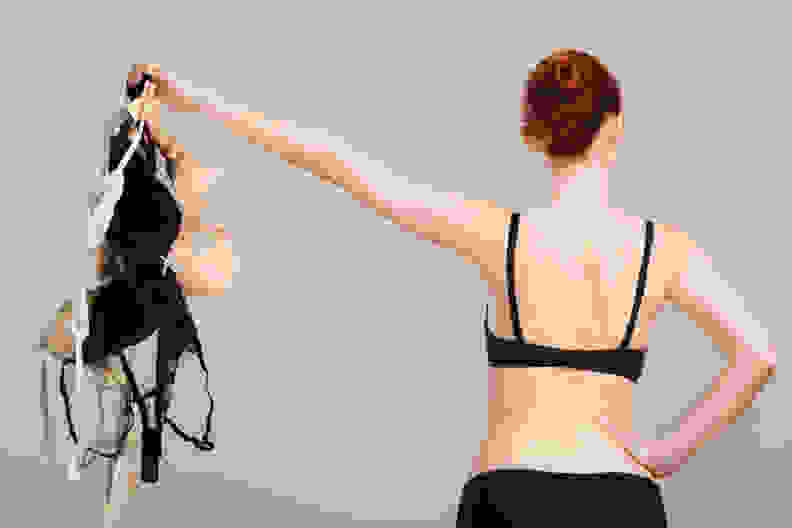 But, as it goes, nothing is perfect. Pepper's website is playful and makes the shopping experience fun, but in a world where 80% of women are wearing the wrong bra size, the site surprisingly doesn't have helpful features to help you find your correct size. Perfect example: I ordered two sizes to be sure, and was surprised to find the 38A fit better than the 36B.
Colors are limited, too. The bra comes in just three colors—black, beige, and mint, which means your bra might show through your light-colored shirts. And, for better or for worse, you really are stuck with the mesh. There are no patterns, no lace options, and no strapless styles.
And if you start digging around, you'll find other brands, like my current favorite ThirdLove. This brand has a similar mission: To simplify bra shopping and create comfortable, properly-fitting bras for a wide-range of sizes, including ones for small-chested women. ThirdLove seems to have a leg up on inclusivity and assistance, since they offer a special quiz to help you find the perfect fit.
ThirdLove's bras not only fit right, but they also come in more than a dozen styles (including nursing bras), fabrics, colors, and matching sets. So, while I really do like my Pepper bra and applaud the brand's effort to, as they say, "embrace the flat in flattering," I'm withholding my final stamp of approval until I see a few more colors and, at the very least, a strapless option.