Home & Garden
These are the 10 most popular bedding sets on Amazon
Sweet dreams.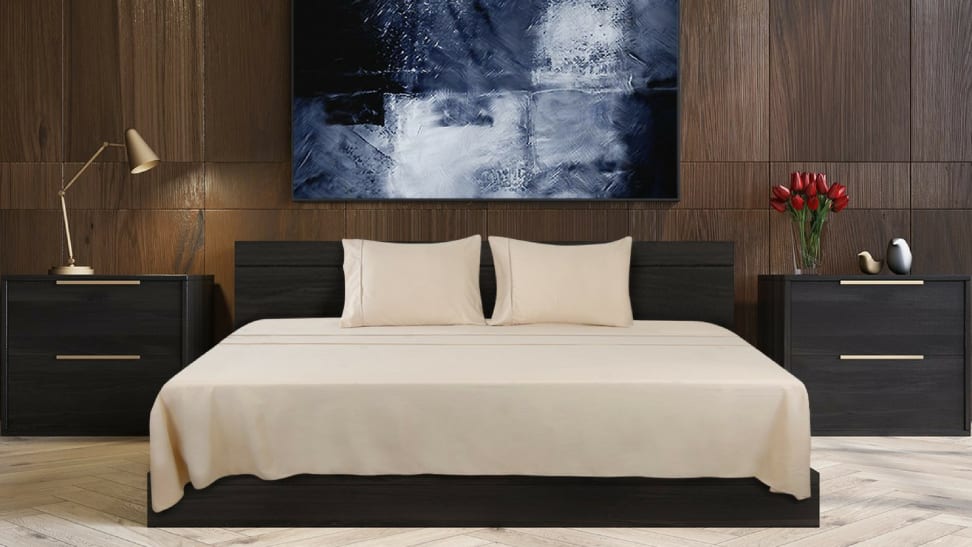 Credit: Utopia
Those sheets you've had for years are loaded with dirt, dead skin, sweat, drool, and pet hair—and most people don't wash them as much as they should, which is pretty disgusting. If you haven't washed your sheets or pillows in a few weeks (or months), it might be time for a deep clean. Or, you could just cut corners and replace your worn-out bedding with some of the most popular options on Amazon.
1. A sheet set with a ton of reviews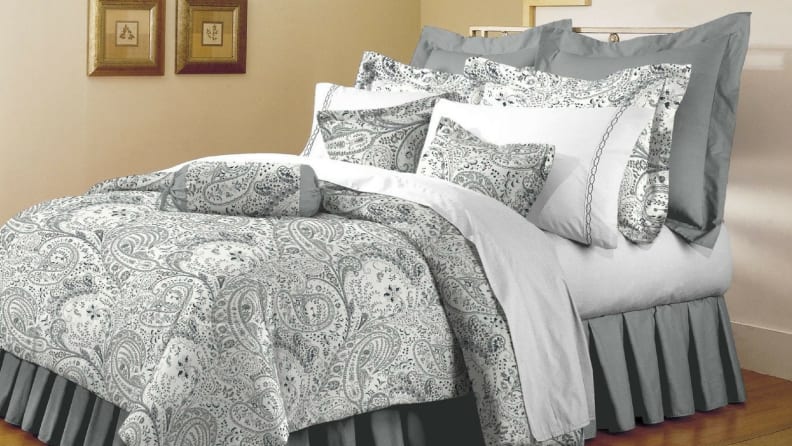 With almost 40,000 reviews on Amazon and a 4.5 rating, these sheets from Mellanni are one of the most popular on the market. In more than 30 color options, these sheets are made of microfiber, fade resistant, and hypoallergenic.
Get the Queen Mellanni Bed Sheet Set for $29.70
2. Sheets meant for a 5-star hotel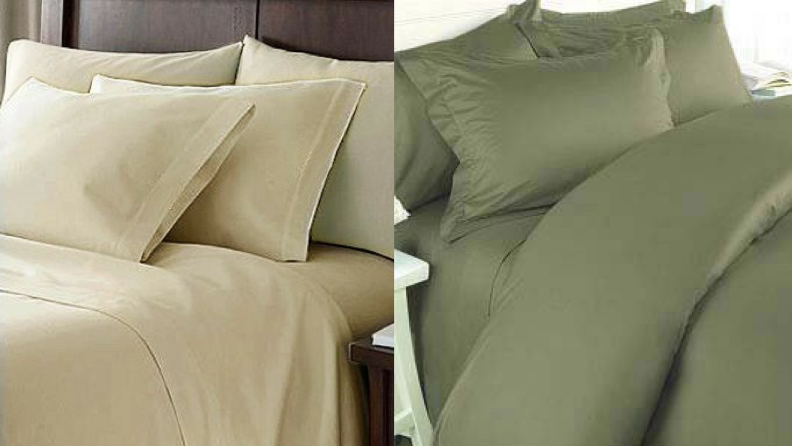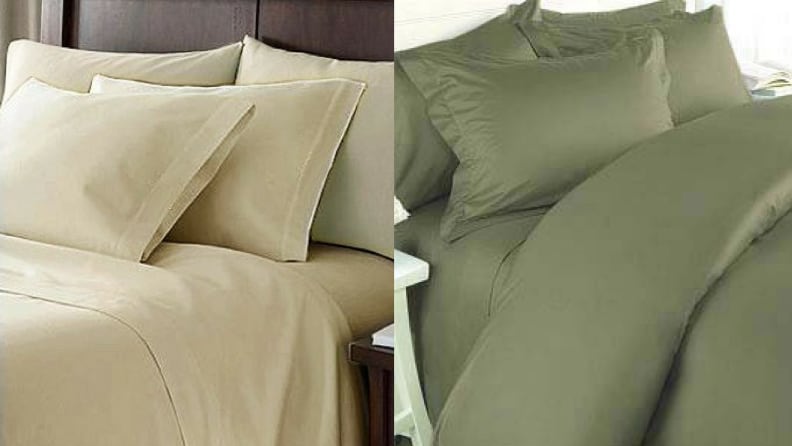 Jumping into bed at night should be as soft and comfortable as staying at a five-star hotel. These sheets from HC Collection are some of the softest out there and have a simple design that will match any bedding.
Get the Queen HC Collection Hotel Luxury Bed Sheets for $29.99
3. Sheets that will fit around any mattress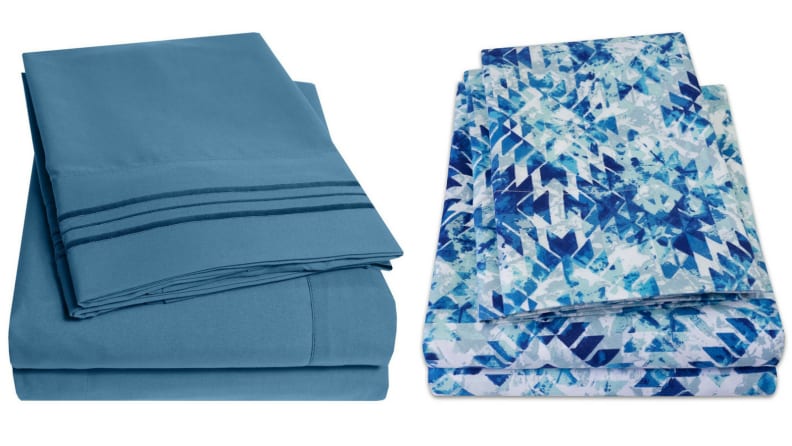 These sheets from Sweet Home Collection will fit in any bedroom, with more than 40 colors to choose from. Each set comes with four pieces, an embroidered flare, and deep pockets to fit around the thickest of mattresses, so it's no surprise they have a 4.4 star rating.
Get the Queen Sweet Home Collection 1500 Supreme Sheets for $25
4. A sheet set that's thin but durable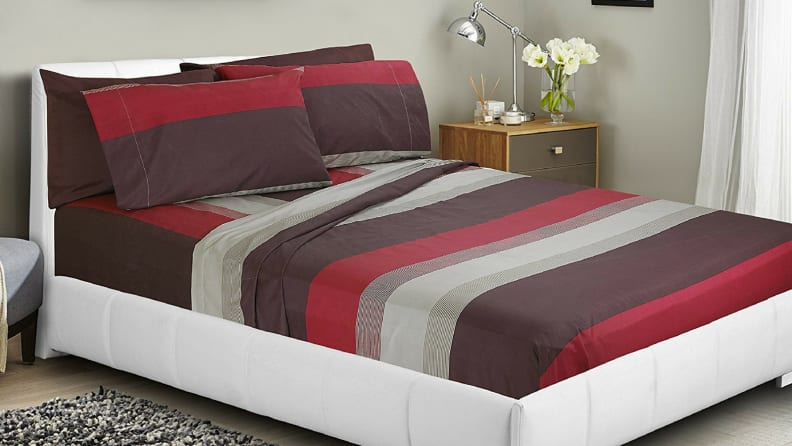 Made of high-quality microfibers, these sheets from Nestl Bedding are soft and breathable for a great night's sleep. Reviewers mentioned that although the sheets are thin, they're extremely durable and won't slide off the mattress.
Get the Queen Nestl Bedding Sheet Set for $27.99
5. Soft sheets at a low price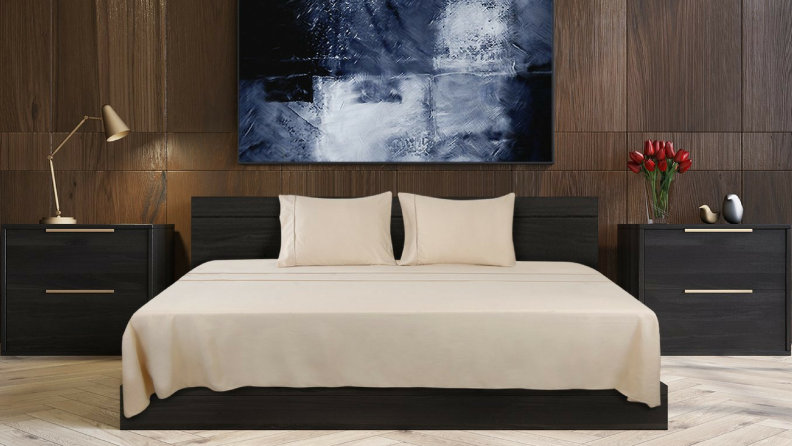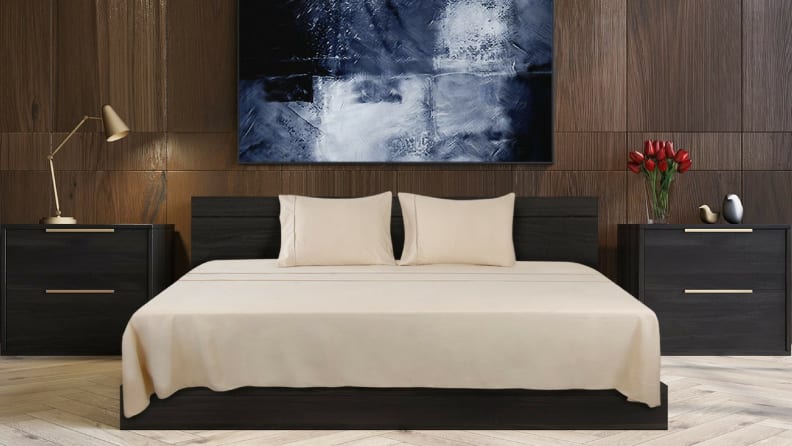 These sheets from Utopia Bedding are simple and elegant. The microfiber material is wrinkle- and stain-resistant and, according to reviews, incredibly soft, especially given the low price point.
Get the Queen Utopia Bedding Sheet Set for $16.99
6. A duvet cover with fun patterns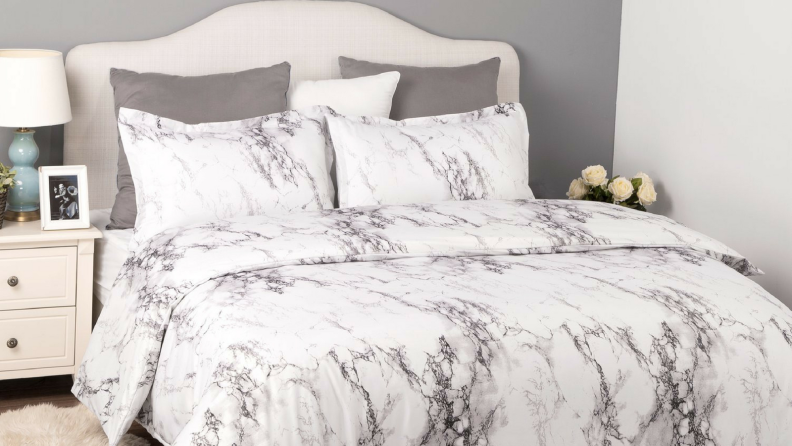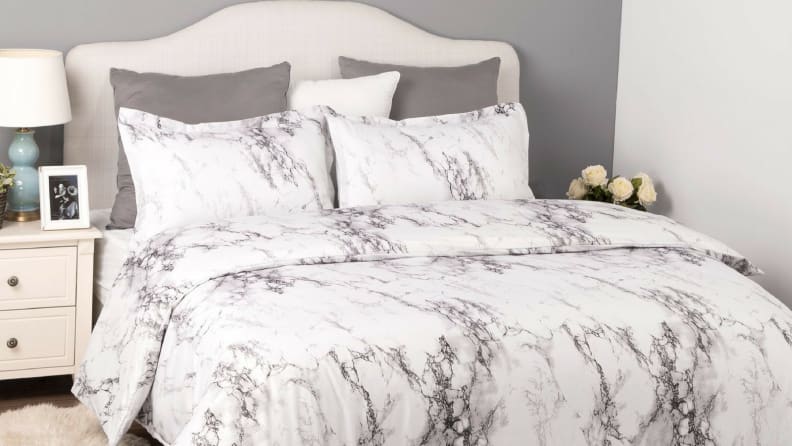 Duvet covers are essential for updating the look of a boring, white comforter and making it easier to keep your blankets cleaner longer. This set from Bedsure comes in plenty of fun designs like white marble and branch & plum. Plus, it's super soft and uses a zipper to keep your comforter in place.
Get the Queen Bedsure Duvet Cover Set for $22.11
7. An embroidered duvet with a classy flare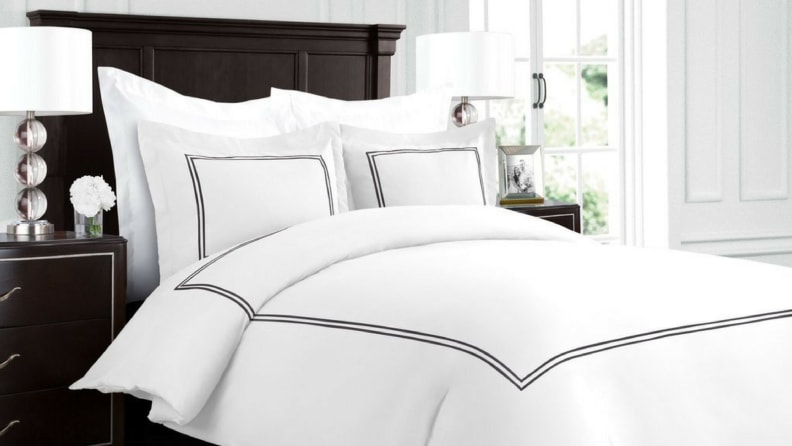 The embroidery on this duvet set from Beckham Hotel Collection gives the set an elegant touch. The collection also comes in several color options and is made from microfibers, so they're soft, durable, hypoallergenic, and dust mite-resistant.
Get the Queen Beckham Hotel Collection Embroidered Duvet Cover Set for $35.75
8. A double sided duvet cover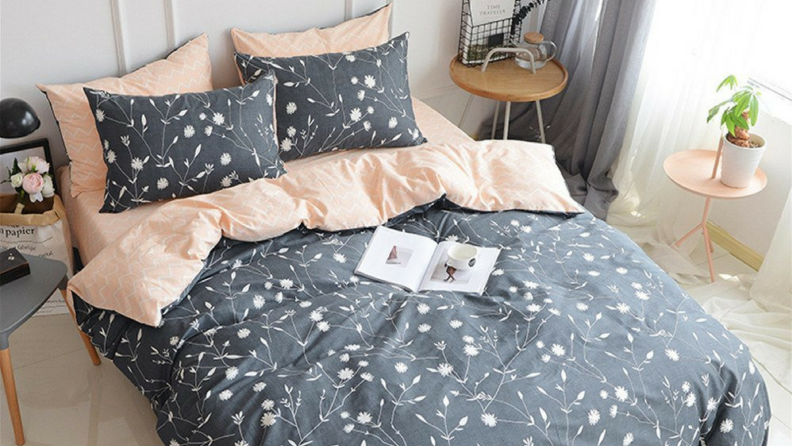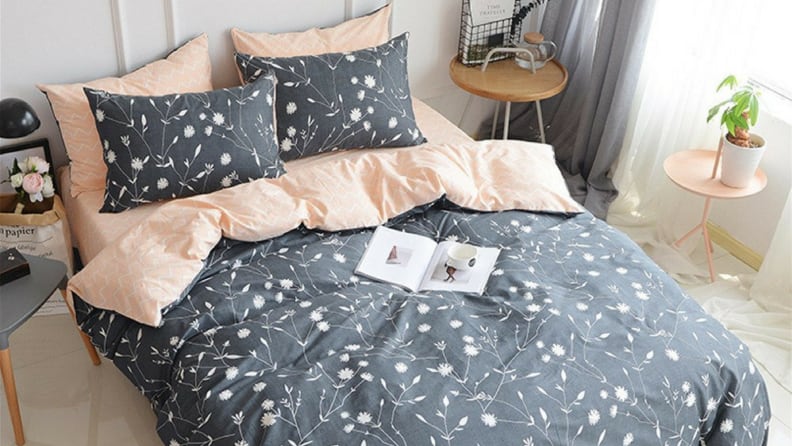 This duvet set from PinkMemory is reversible, giving you plenty of trendy options for your bedroom. With a 4.7 rating on Amazon, this set has a hidden zipper and four corner ties to easily stuff your comforter in.
Get the Queen PinkMemory Duvet Cover Cotton Bedding Set for $68.99
9. A pleated duvet for an elegant twist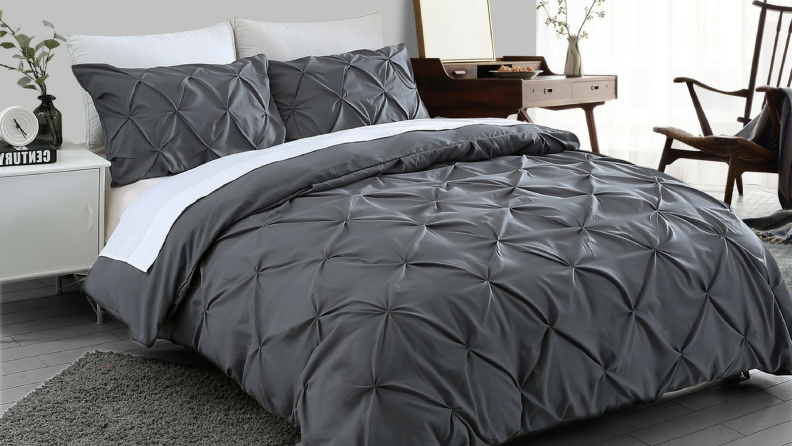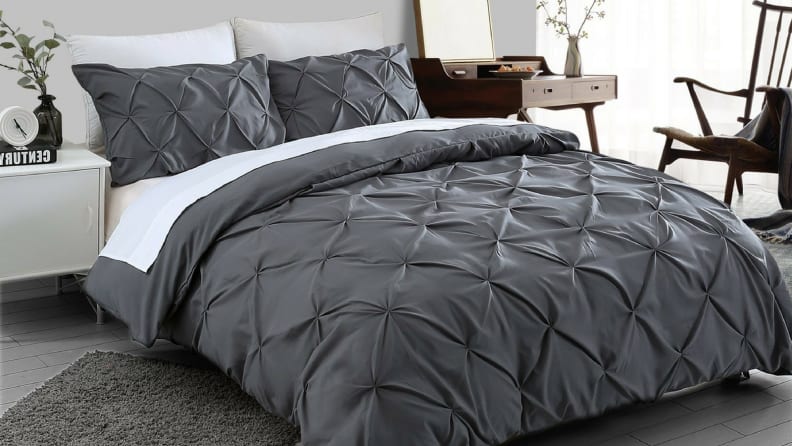 The pleating on this duvet set from Ucharge adds an air of sophistication. It's made of microfiber, which means it's lightweight, breathable, and wrinkle- and shrink-resistant.
Get the Queen Ucharge Pleat Pintuck Duvet Cover Set for $38.99
10. A simple duvet set for a guest room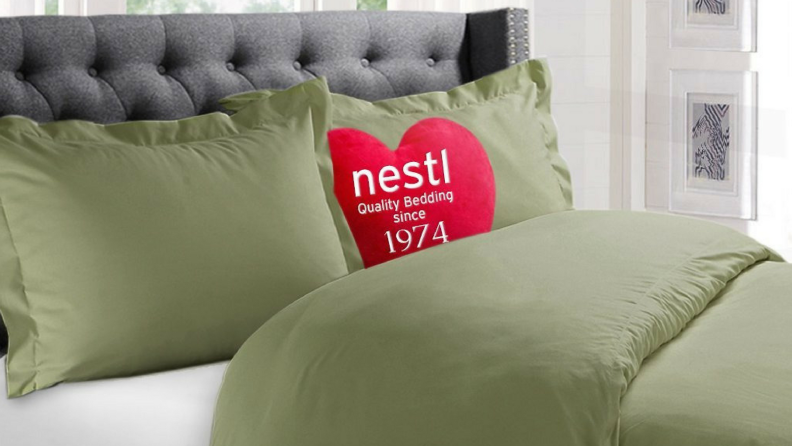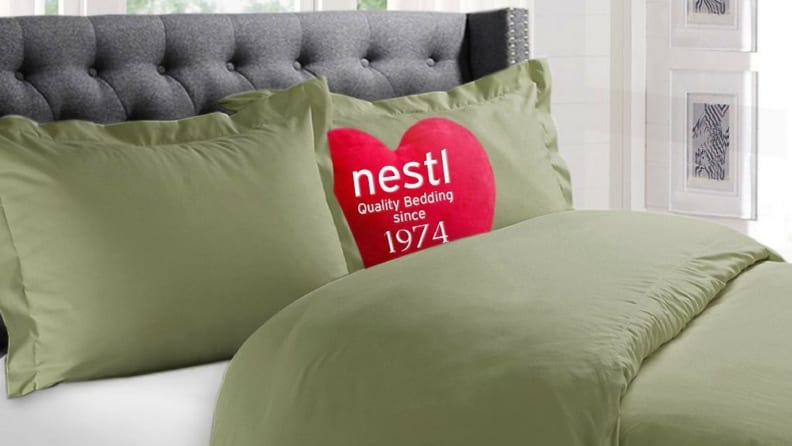 These simple duvet sets from Nestl comes in more than 20 different colors and are perfect for a put-together guest bedroom. Although they're at a low price point, they're stillplenty soft, hypoallergenic, and super easy to clean.
Get the Queen Nestl Bedding Duvet Cover Set for $21.30
Prices are accurate at the time this article was published, but may change over time.