Home & Garden
20 amazing deals from Nordstrom's epic end of summer sale
Nordstrom is having an INSANE sale right now—and we are here for it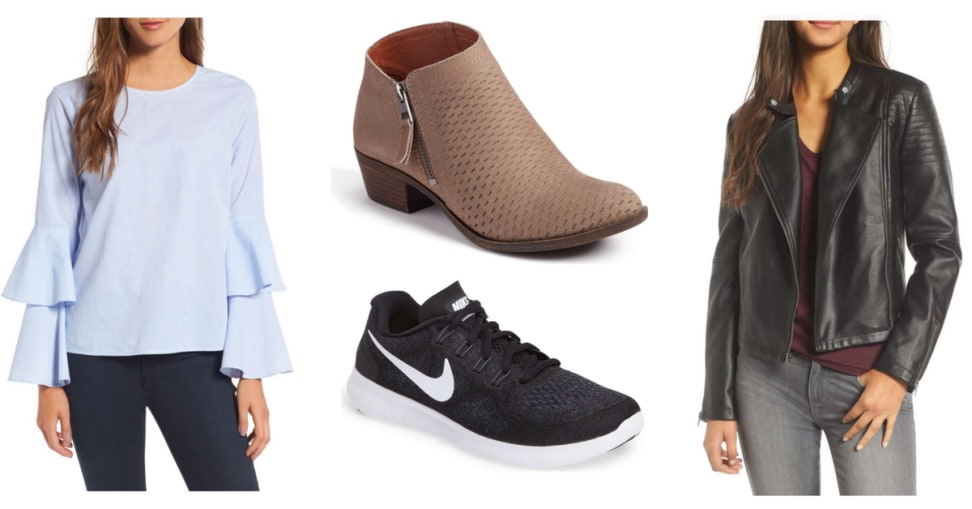 Credit:
Hello. My name is Sam, and I have a shopping problem.
While this is definitely a problem for me, luckily for you, it is not. Thanks to my retail addiction, I have the scoop on the BEST deals from the major end-of-summer sale Nordstrom is having right now through Sunday September 10th.
After hours of browsing Nordstrom's sale section, I can attest to the fact that this sale is pretty, pretty, pretty good. Tons of clothing, shoes, accessories, and more are up to 50% off right now. And it's not just summer stuff like bathing suits and pool floats (which are great to snag now before prices go up in spring!), as one would think. They've got deals on fall and winter must-haves.
Here are the best deals (that aren't sold out yet) that you'll want to buy on Nordstrom right now.
---
Womens
1. These high-waisted cropped jeans from Treasure & Bond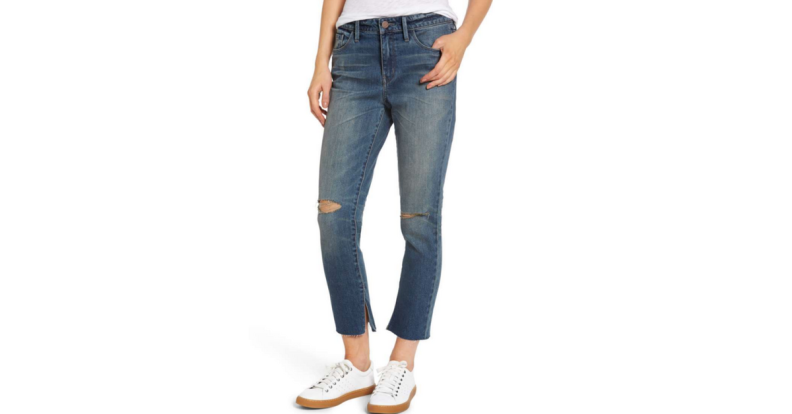 I own Treasure & Bond jeans just like these in a different wash, and I love them. The rips makes them casual and trendy, but they're comfy at the same time! I recommend.
Buy on sale: Treasure & Bond High Waist Skinny Crop Jeans, $44.49 (Original price: $89)
2. This velvet bomber jacket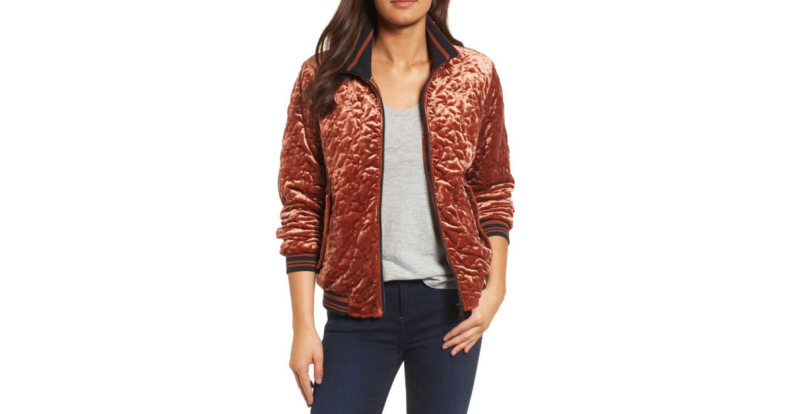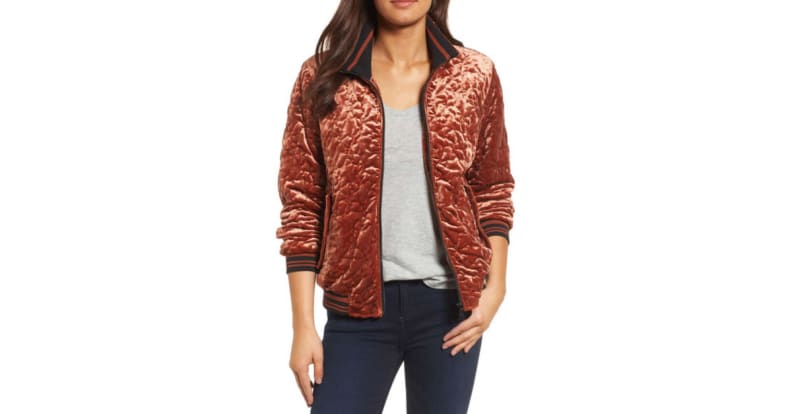 Velvet is all the rage for 2017, so not only is this bomber jacket perfect for the transition from summer to fall, but it's also super trendy.
Buy on sale: Bernardo Quilted Velvet Bomber Jacket, $68.90 (Original price: $138)
3. This hooded drawstring coat from MICHAEL Michael Kors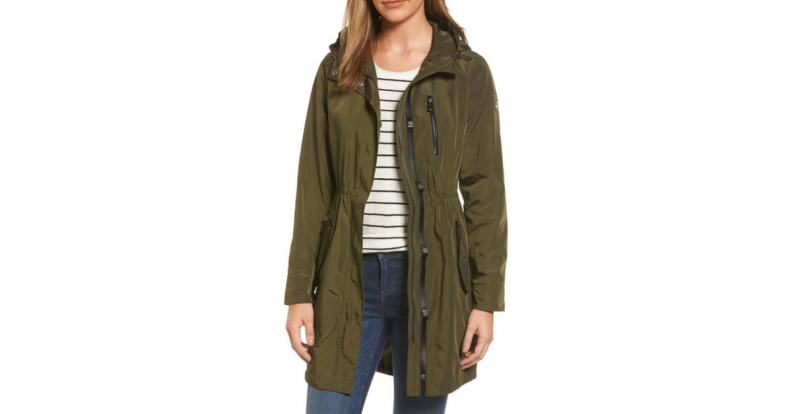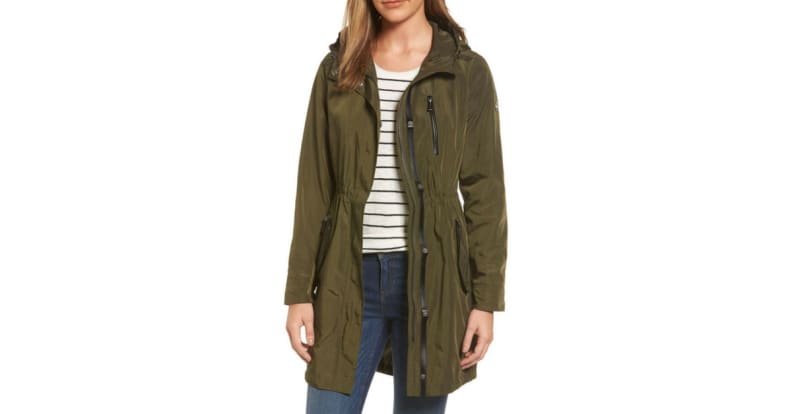 Another great transition coat for between seasons.
Buy on sale: MICHAEL Michael Kors Hooded Drawstring Long Coat, $98.90 (Original price: $180)
4. This faux leather jacket from Cupcakes and Cashmere
I love Cupcakes and Cashmere. If you're in the market for a leather jacket, but don't want to spend hundreds on a real one, this faux jacket looks just as good. The best part: It's on sale!
Buy on sale: Cupcakes and Cashmere Cherlin Faux Leather Moto Jacket, $86.98 (Original price: $145)
5. This perfect fall tote bag from Madewell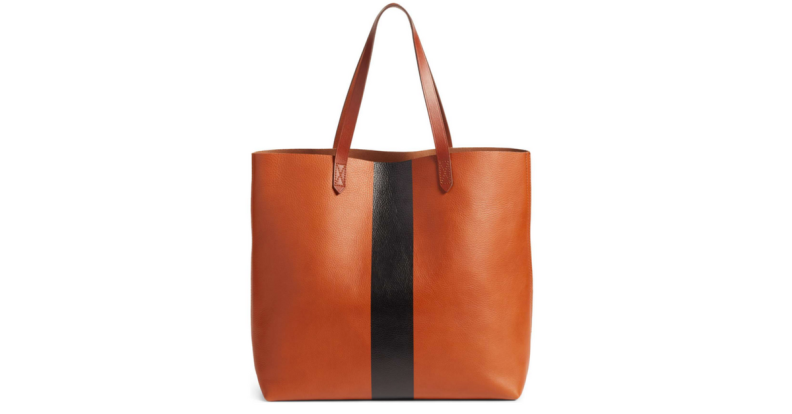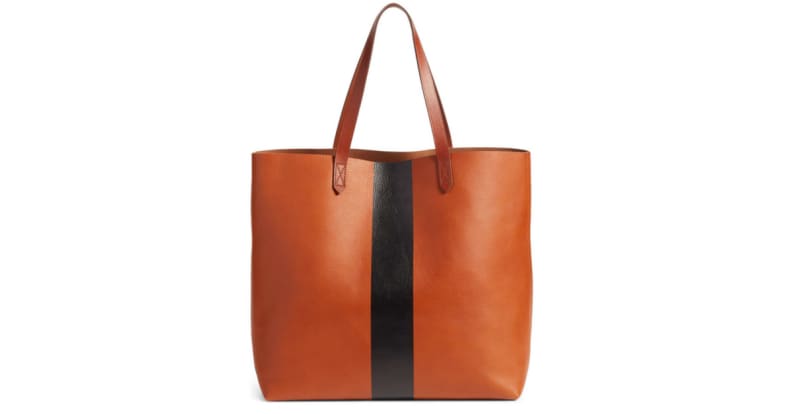 Madewell is one of my favorite stores, and you can shop clothes and accessories from their collection on Nordstrom. Right now, their popular tote is on sale at Nordstrom. It's a must-have bag and you can't beat the price!
Buy on sale: Madewell Paint Stripe Transport Leather Tote, $99 (Original price: $198)
6. Black Nikes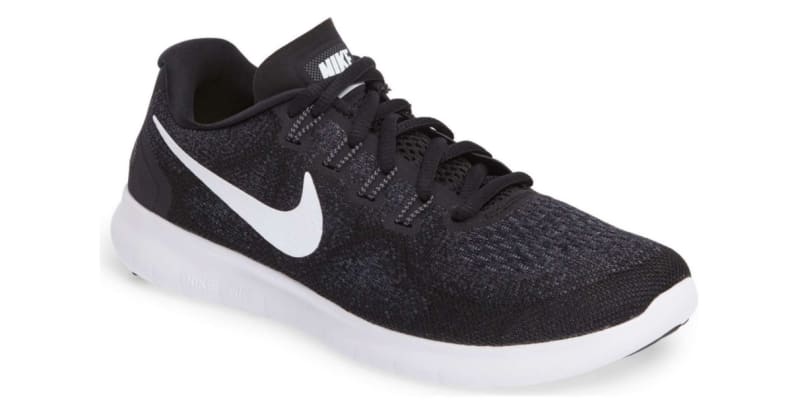 Whenever I go to a fitness class, I feel like I am surrounded by black nikes. They are running shoes, perfect to-and-from the gym shoes, and the black and white coloring makes it easy to wear them with any casual outfit.
Buy on sale: Nike Free RN 2 Running Shoe, $75 (Original price: $100)
7. These black or tan strap sandals with a chunky heel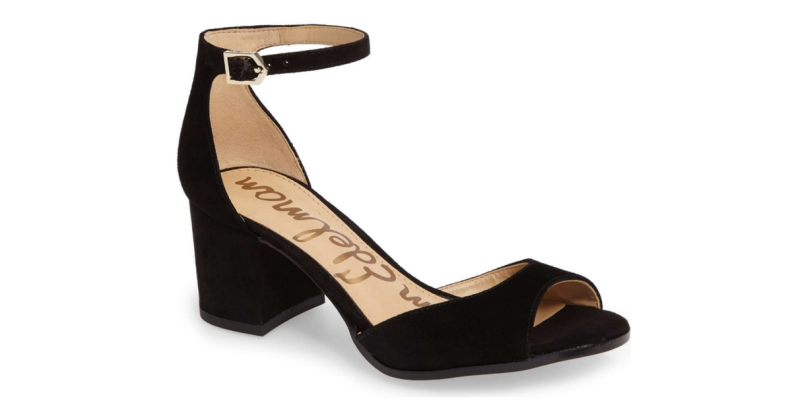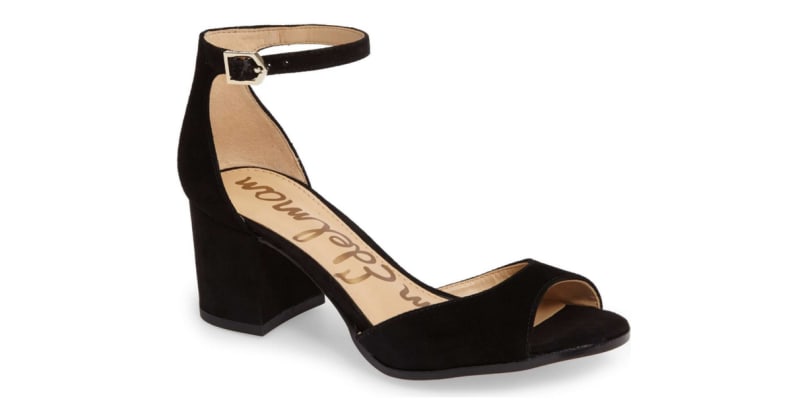 I actually bought these when they were 30% off a few weeks ago, and I love them so much that I plan to buy them in the 'oatmeal' color now that they're 40% off. Even though it's almost fall, this is a great deal before the price goes back up next spring.
Buy on sale: Sam Edelman Susie d'Orsay Ankle Strap Sandal, $71.96 (Original price: $119.95)
8. These cute booties that scream fall
A new pair of booties is always a must for fall, and these Lucky Brand booties are highly rated by Nordstrom customers. With a low heel, they look comfortable and trendy.
Buy on sale: Lucky Brand Brielley Perforated Bootie, $89.90 (Original price: $138.95)
9. This stylish shirt with ruffled bell sleeves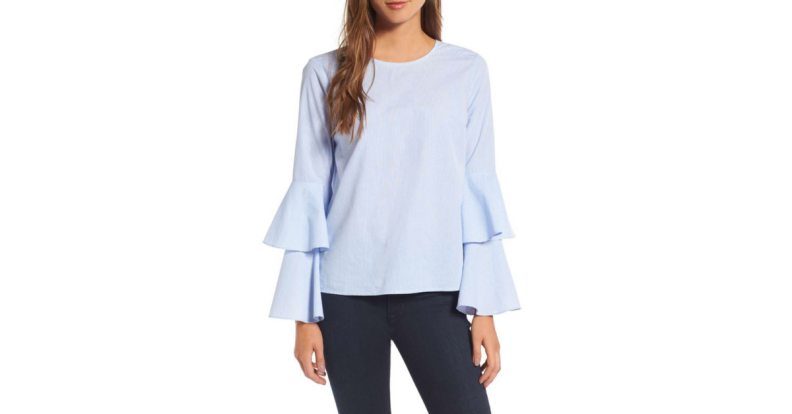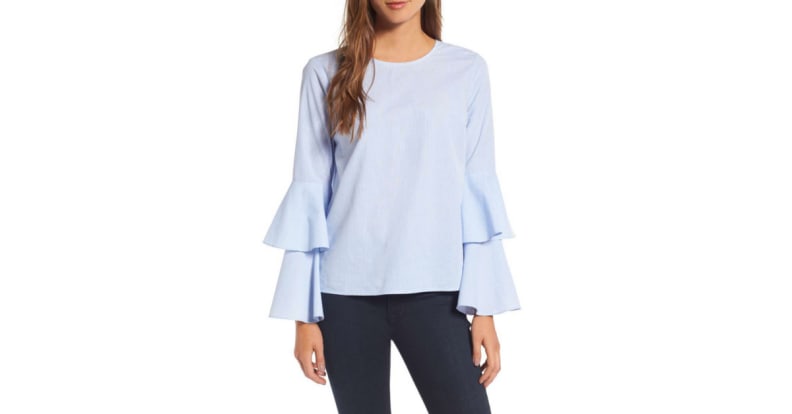 Statement sleeves are huge this year, making these ruffled bell sleeve shirt a fall must-have. It looks comfortable, too, and the ratings are pretty good.
Buy on sale: Chelsea28 Bell Sleeve Poplin Top, $53.40 (Original price: $89)
10. This cold shoulder top that works for the office or dinner and drinks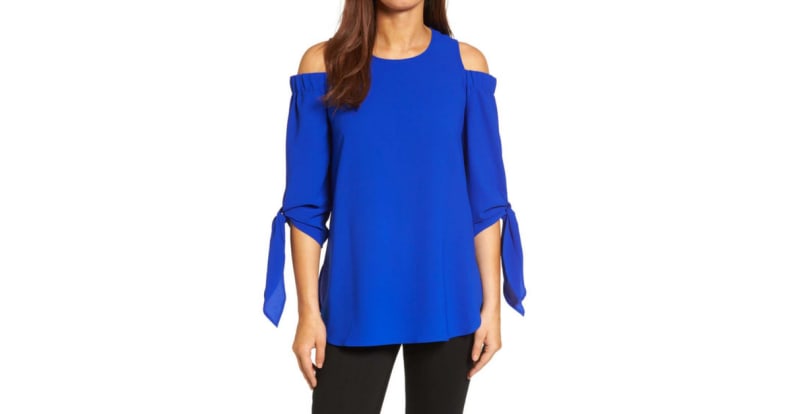 Cold shoulder tops are having a moment this year, but they weren't just for summer. This top is perfect for fall nights and work days, depending on your office dress code. You can always pair it was a blazer though!
Buy on sale: Gibson Cold Shoulder Top, $39.53 (Original price: $59)
11. This long blazer to get you through all the seasons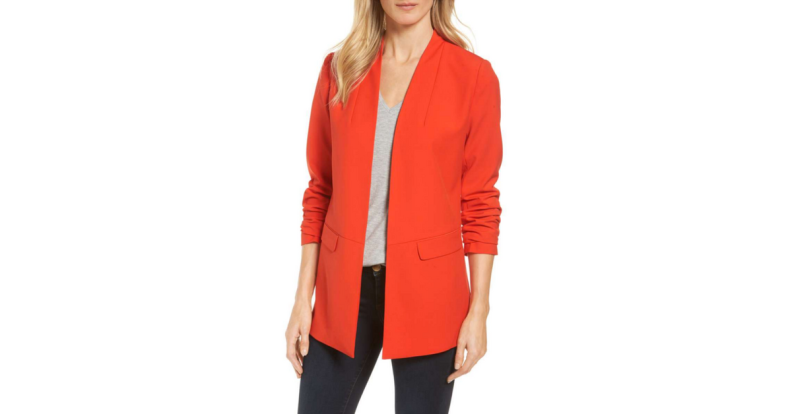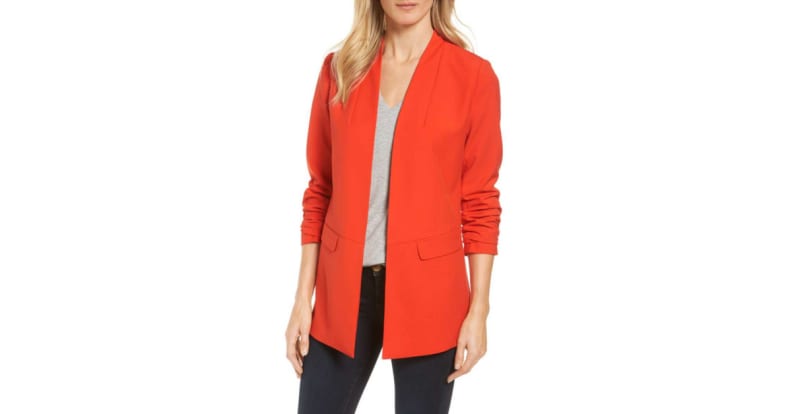 My favorite thing about fall is being able to wear a blazer as a jacket. A blazer can spice up any outfit, from a casual jeans look to a dressy dress. This blazer from Halogen is 40% off right now, so if you want a basic black one or a fun red one, now is your chance.
Buy on sale: Halogen No-Closure Blazer, $71.40 (Original price: $119)
12. This long-statement-sleeved dress in a floral or solid color print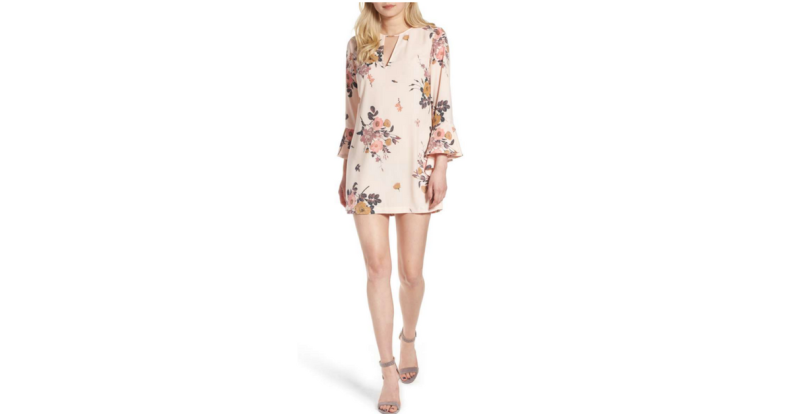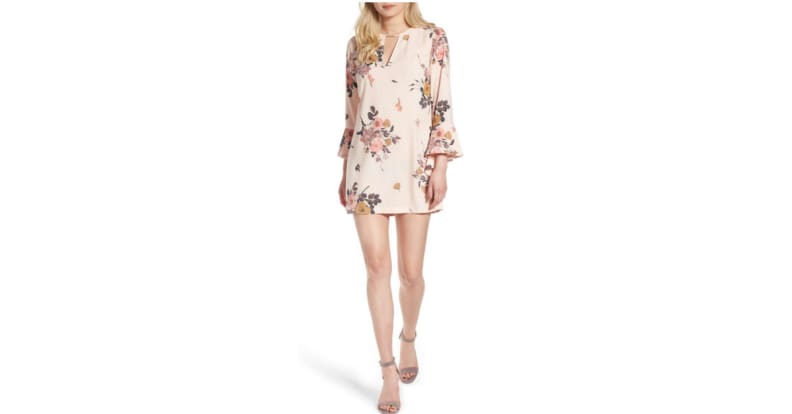 I am obsessed with long sleeve dresses during fall. You can wear them with no jacket, boots or sandals, and look stylish. This dress would be great for work and after work festivities, and it's 40% off.
Buy on sale: Leith Spiral Sleeve Minidress, $41.40(Original price: $69)
Home
13. These stylish cutting boards that come in a rustic holder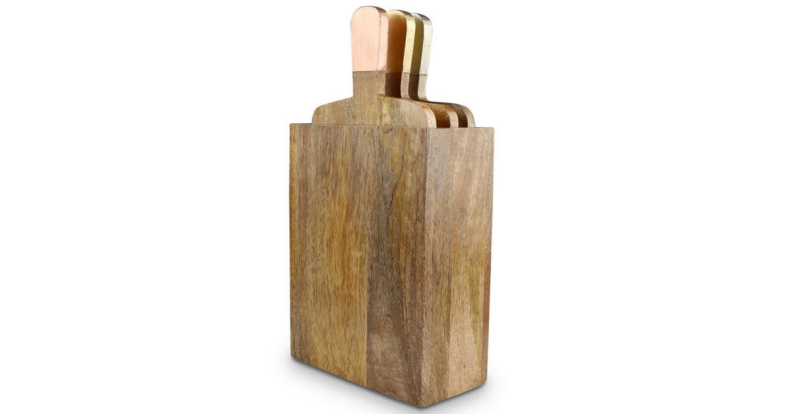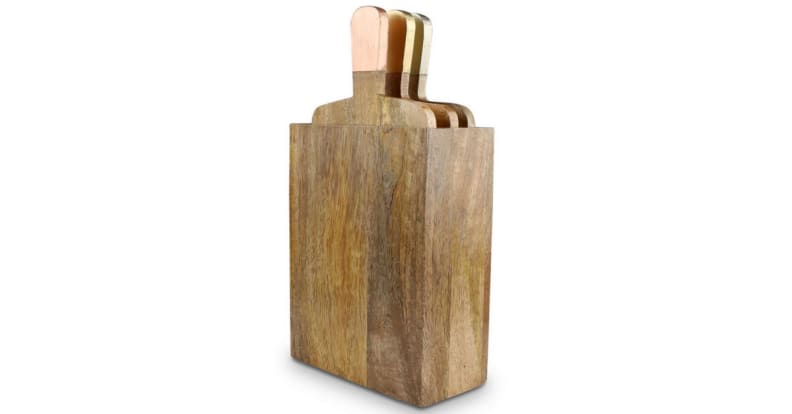 Perfect for a small kitchen - or rustic kitchen - these wood boards have rose gold and gold accents AND come in an awesome wooden holder. I would love to have this in my kitchen even if I didn't use the cutting boards (I totally would though. Did someone say cheese plate?).
Buy on sale: Thirstystone Set of 3 Mango Wood Serving Boards & Holder, $39.98 (Original price: $80)
14. This adorable Kate Spade agenda perfect to get organized after a busy summer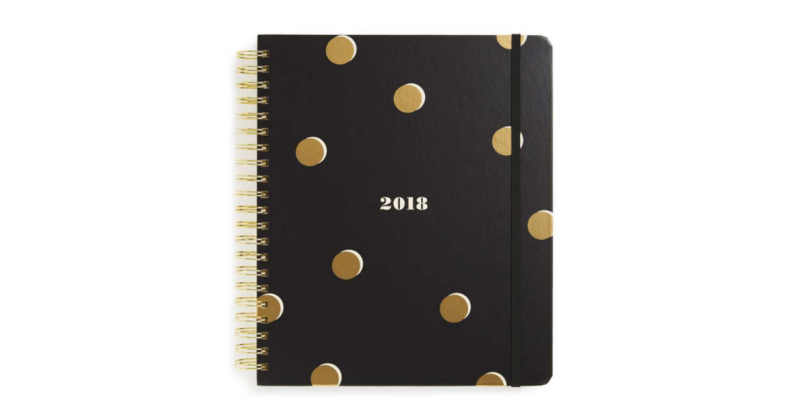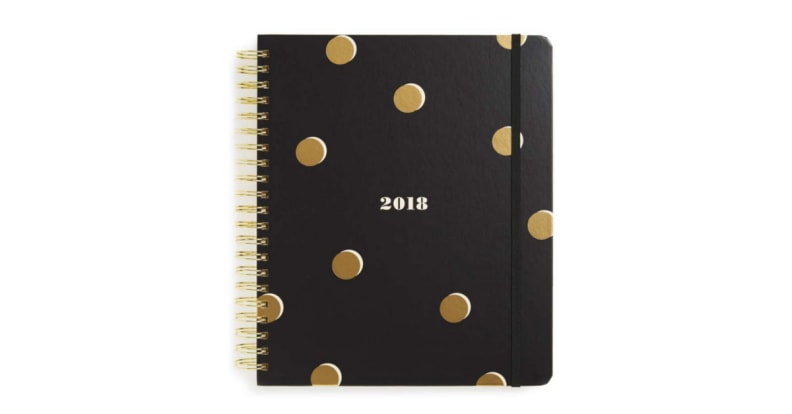 September is the time to get back into a routine, and what better way to do so than with a new planner? You'll need one for 2018 anyway. Right now, this 17-month Kate Spade 2018 agenda is 50% off. If you can't deny a pretty planner, this deal is a no-brainer.
Buy on sale: Kate Spade New York Mega 17-month Agenda, $19.90 (Original price: $40)
15. A trendy flamingo pool float for next summer while it's HALF OFF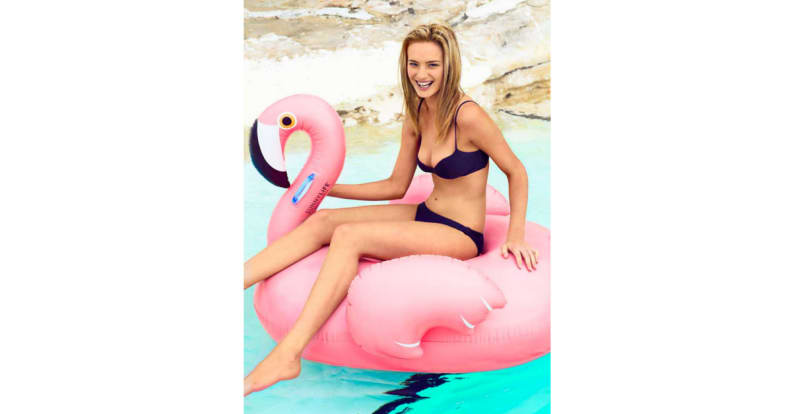 This popular float (and others) will be back to their full prices come next spring, but right now they are half off. If you're going to want one next summer, now is the time to buy!
Buy on sale: Sunnylife Really Big Inflatable Flamingo Pool Floatie, $35 (Original price: $70)
Mens
16. This North Face coat that will get you through all four seasons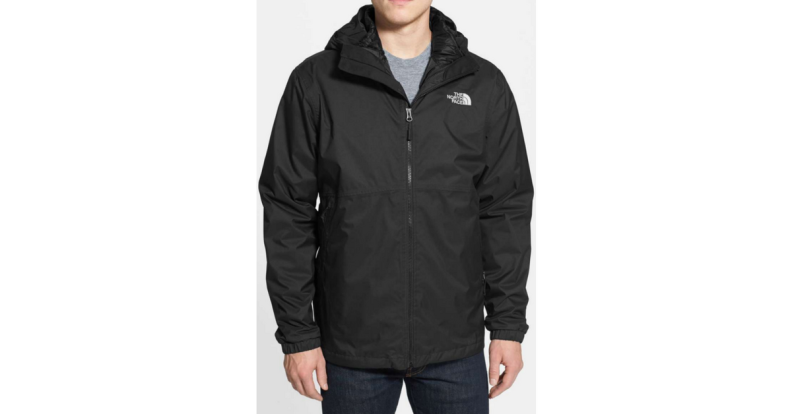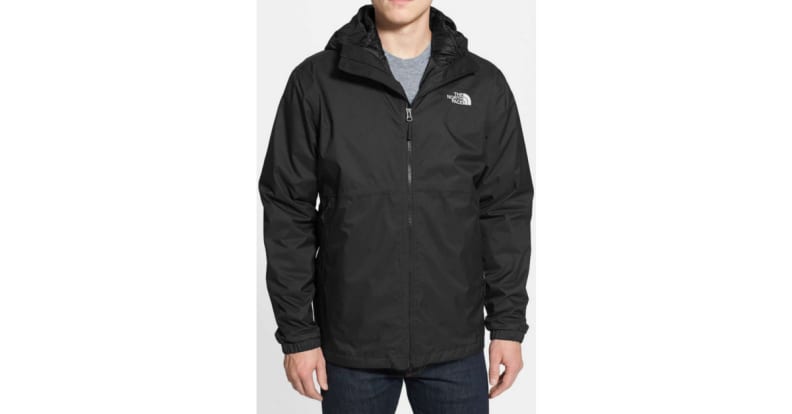 If you need a coat for fall and winter, get this highly rated jacket while it's 40% off.
Buy on sale: The North Face All About' TriClimate® Waterproof Hooded 3-in-1 HyVent® Jacket, $119.98 (Original price: $199.99)
17. These nice leather shoes in a classic 'luggage' color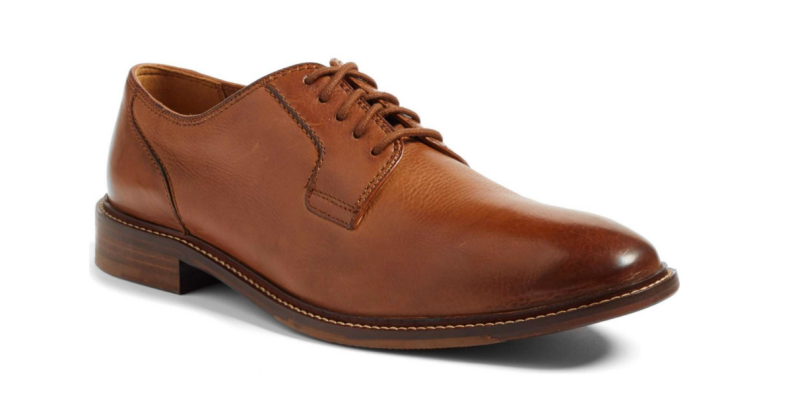 Perfect for dressing business casual in the office or out to a nice dinner, you can grab a pair for 40% off right now.
Buy on sale: John W. Nordstrom Stefano Plain Toe Derby, $89.98 (Original price: $150)
18. A dress shirt for 50% off, because who doesn't need a new dress shirt?
Dress shirts are a staple in a man's closet. Nordstrom brand's shirts are half off right now and come in tons of colors.
Buy on sale: Nordstrom Men's Shop Trim Fit Solid Linen & Cotton Dress Shirt, $34.75 (Original price: $69.50)
19. A classic Vineyard Vines polo for a steal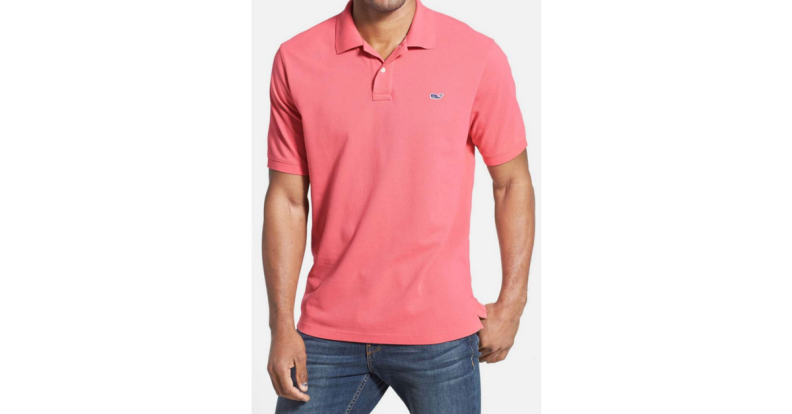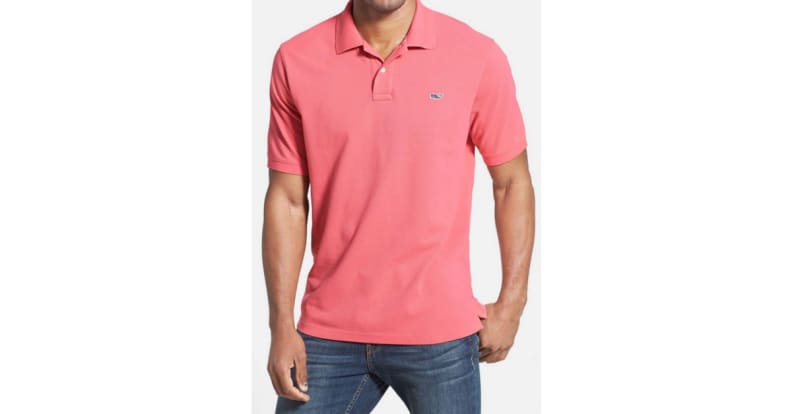 If you like these polos full-priced, getting them for 33% is a solid investment.
Buy on sale: Vineyard Vines 'Classic' Pique Knit Polo, $46.56 (Original price: $69.50)
20. This quarter zip pullover from Nike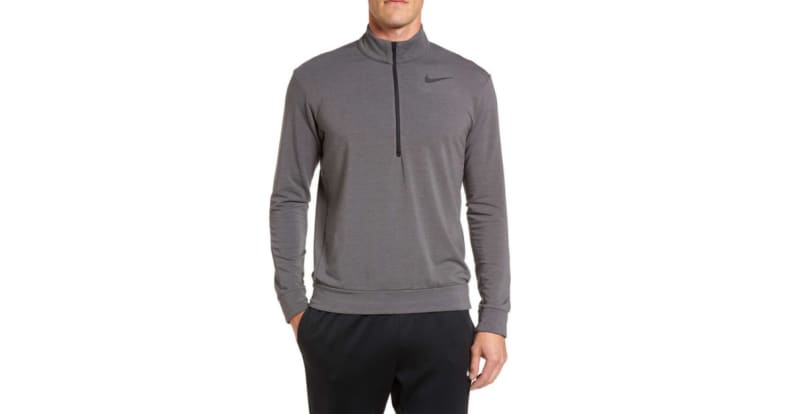 Casual and comfortable, this training top is perfect for working out. The best part: It's 40% off.
Buy on sale: Nike Dry Training Quarter Zip Pullover, $38.98 (Original price: $65)