Home & Garden
The most popular trends for New Year's Eve 2017
Brought to you by Pinterest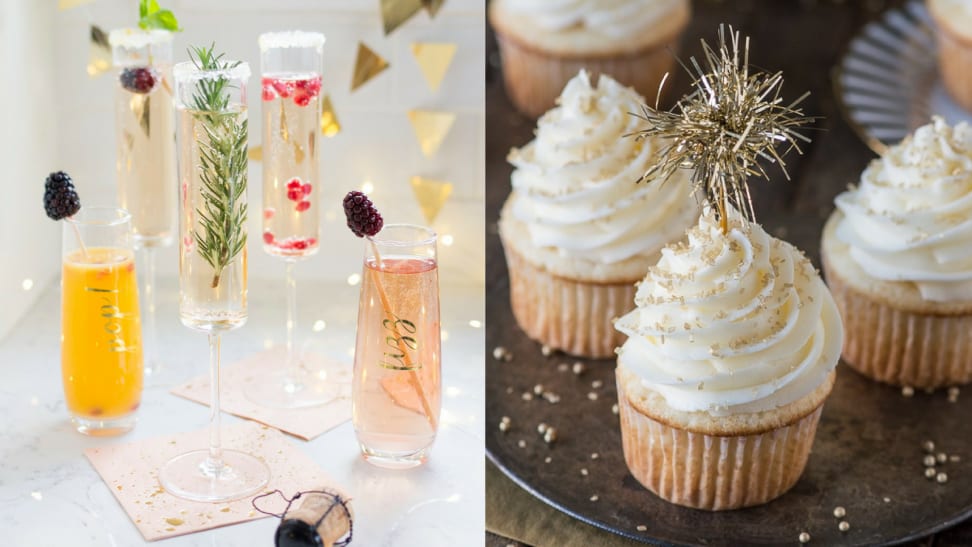 Credit: Freut Cake / The First Year
2018, the bar has been set pretty low for you.
I'd like to take this moment to applaud each and every one of you—we have officially made it through 2017 (somehow). We owe it to ourselves to participate in some intense New Year's Eve festivities—celebrating the end of what could only be described as a turbulent year, and ringing in the start of a new year that can't possibly get much worse.
Pinterest is celebrating the new year with their "Holi-Yay" trend report—a list that details the most popular holiday season pins that we the people search for, and likely fail to recreate. With more than 750 million holiday ideas saved each year (gasp), Pinterest skims the top for the top trends of the season.
Here are the top trending New Year's Eve ideas straight from the "Pinsights" team.
1. Champagne-infused desserts
It wouldn't be a new year without Champagne (or Prosecco, I suppose, on my budget). This year, Pinterest says champagne-infused desserts are all the rage, and we are here for it. These strawberry champagne cake balls by Sugar and Soul Co are absolutely stunning and allegedly easy to recreate in your own kitchen. To achieve that beautiful gold shimmer, the recipe calls for using Wilton's edible gold pearl dust. If cake pops aren't your thing, then perhaps you'd like this champagne cupcake recipe by The First Year. They DIY-ed the decorative gold toothpicks on top, but if you are feeling less crafty, Simply Baked has a ready-made version.
Get Wilton's edible pearl dust for $5 on Amazon
Get 24 gold frill toothpicks for $11 on Amazon
2. Decked-out fortune cookies
We could all use a little luck after this year, so we completely understand why these fortune cookies are trending. Pinterest recommends checking out this simple but adorable recipe from Happiness is Homemade, which only requires you to decorate pre-made fortune cookies—how easy is that?! Your guests will love taking these favors home with them.
Get 100 fortune cookies for $10 on Amazon
3. Simple, decadent appetizers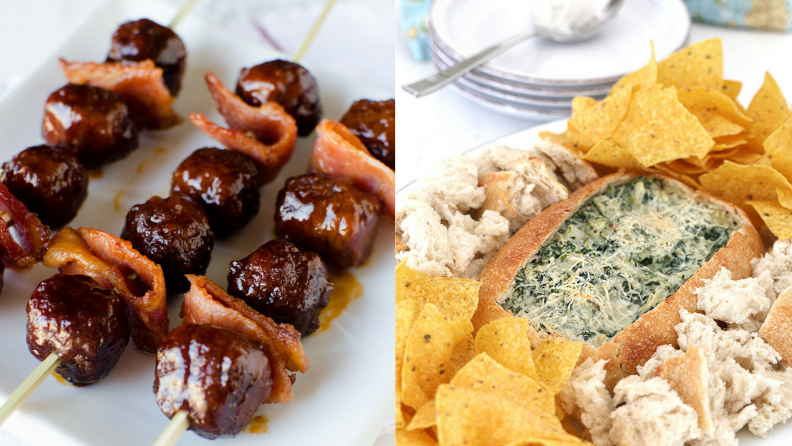 Pinners are turning to their slow cookers to create delicious, simple hors d'oeuvres. This spinach artichoke dip by Living Locurto and these bourbon bacon meatballs by Tammilee Tips call for The Instant Pot—2017's hottest kitchen gadget, and our favorite at Reviewed. If you don't have one already, now is the time.
Get the 6-quart Instant Pot for $100 on Amazon
4. Glitter everywhere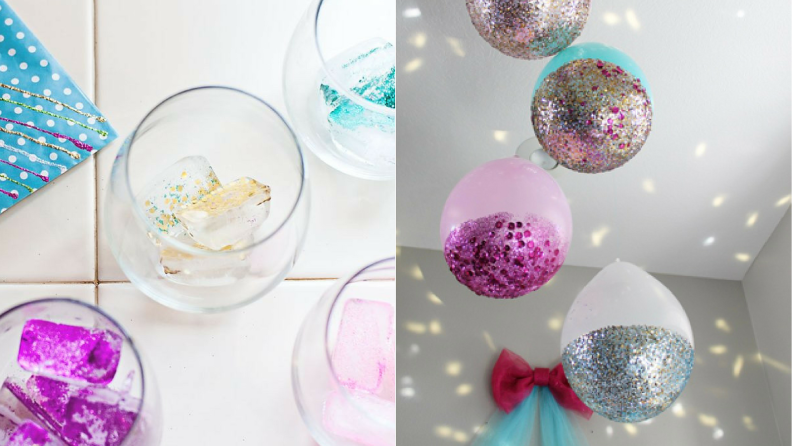 Much like champagne, glitter is a staple in celebrating the New Year. At the close of 2017, pinners are gravitating toward all things glitter, from makeup to decor, to even ice cubes. To add some sparkle to your New Year's Eve party, spend an afternoon making these simple yet stunning glitter dipped balloons. While you're waiting for your balloons to dry, whip up these shimmery ice cubes. You can use edible glitter to make these ice cubes and add extra sparkle to your bubbly.
Buy Wilton's edible glitter for $4 on Amazon
5. Bite-sized morsels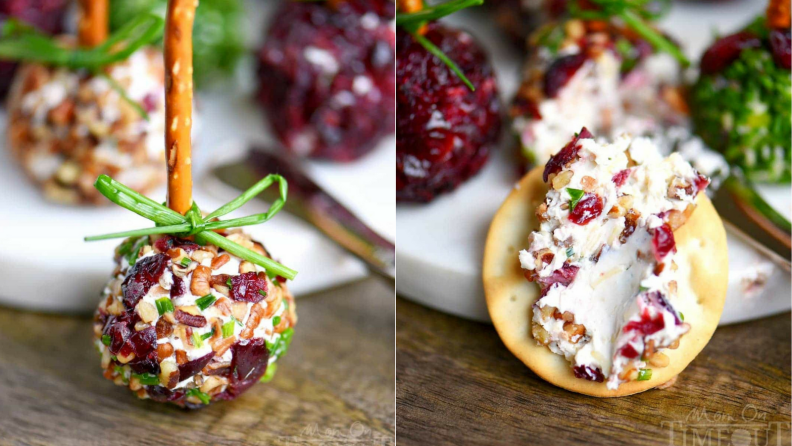 Mini versions of large dishes have jumped in popularity by 401% since last year. For the holiday season, people are turning to bite-sized appetizers, like these delectable Cranberry Pecan Mini Goat Cheese Balls by Mom on Timeout. And since these are just morsels, you can eat multiple without feeling too guilty!
6. Gold, rose and otherwise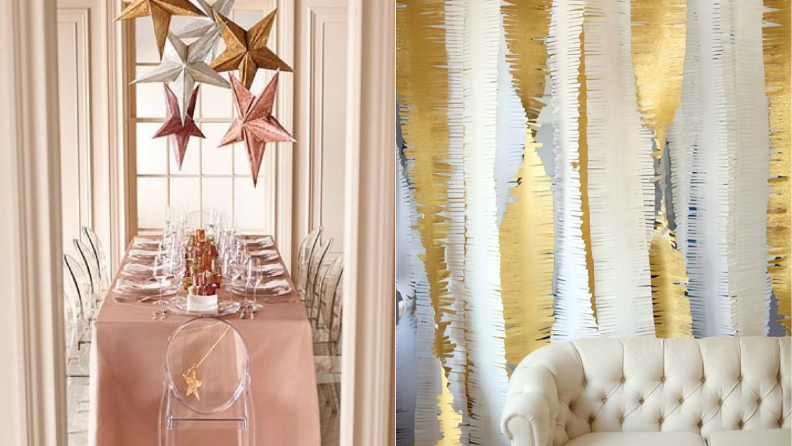 Pinterest's "Holi-Yay" board is covered in gold tones, which are especially festive for New Year's Eve decor. For a dose of luxe inspiration, there's this trending rose gold table setting and this DIY gold fringed garland.
If you'd rather glam up your face, you're not alone. Gold eyeliner searches have increased tremendously, up 722% since last holiday season. Get a simple but shimmery look by The Makeup Box.
7. A DIY Champagne bar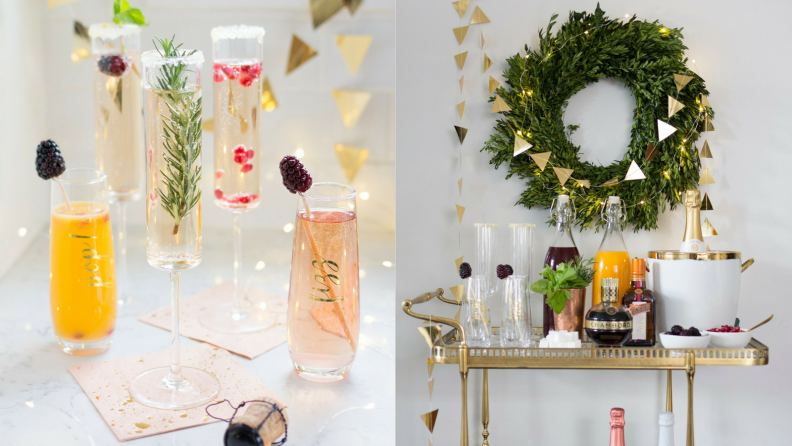 This last trend is actually one of my favorites—and a fantastic idea for anyone who would rather stay in and entertain than fight the crowds on New Year's Eve. DIY Champagne bars have spiked in popularity, and this inspiring one by Freut Cake incorporates fresh fruits and elegant garnishes, making your at-home celebrations feel fancier than any black tie event.
These cocktails will keep you up 'til midnight