Home & Garden
What our editors would buy with $100 on Amazon Prime Day
Here are the deals we've been talking about all day at Reviewed.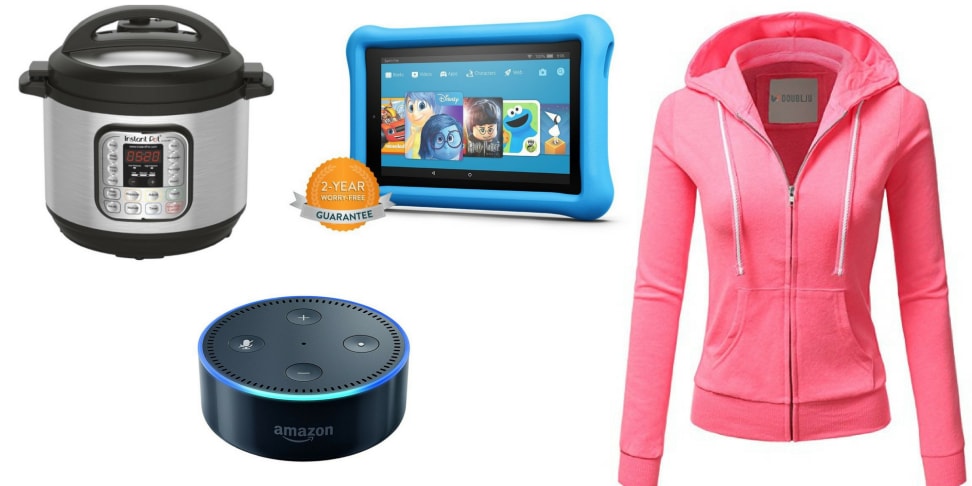 Credit: Amazon
Prime Day, aka Amazon Prime Members' Christmas in July, is upon us. Since July 10th at 9 p.m. ET, digital doorbusters have been available across Amazon for Prime members, offering large savings and discounts on anything from home appliances and goods to trending tech items. Members with an Amazon Alexa device skipped the virtual lines as Voice Shopping deals began yesterday at 7pm ET.
In the spirit of this digital holiday, we at Reviewed.com have been tracking the best Amazon Prime Day buys, including non-Amazon Prime Day deals offered by large retailers looking to compete with the e-commerce giant on their special day.
Already blew through your budget on summer vacation? Not to worry, there are plenty of bargains still available for those looking to score a W on Prime Day. With countless products to sift through (some weirder than others) it can be difficult deciding which deals are worth jumping on and which are better left in the virtual cart. We asked our team of editors and editorial staff what they would spend $100 hypothetical dollars on during Amazon Prime Day.
---
Sunil Doshi, SVP Product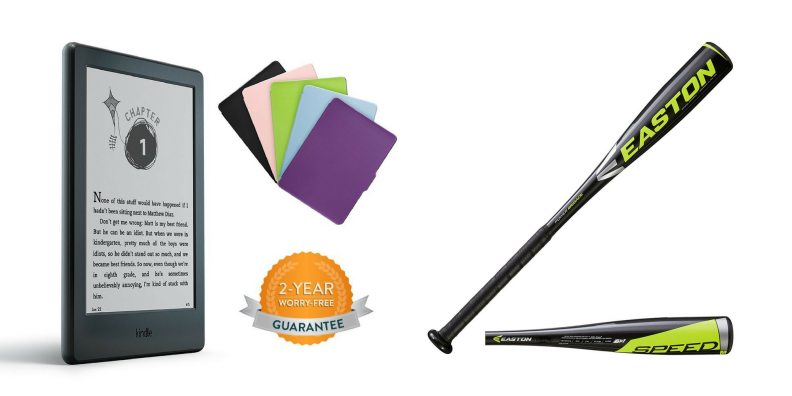 Kindle for Kids Bundle, $69 (44% off)
"This item is for my 9-year-old. While he's at an age where the feel of a real book is more appealing, I also want him to be able to easily lug around the multiple books he is reading, without the weight. I have had an eye on this bundle for a while, so I will probably jump on it with this deal."
Easton Baseball Bats, $33 (25% off)
"Another item for my 9-year-old. He loves to watch baseball, and this year he started to get a little more serious about playing it. I want to replace his baby bat with one meant for his age. All of his friends have Easton bats."
---
Jonathan Chan, Staff Writer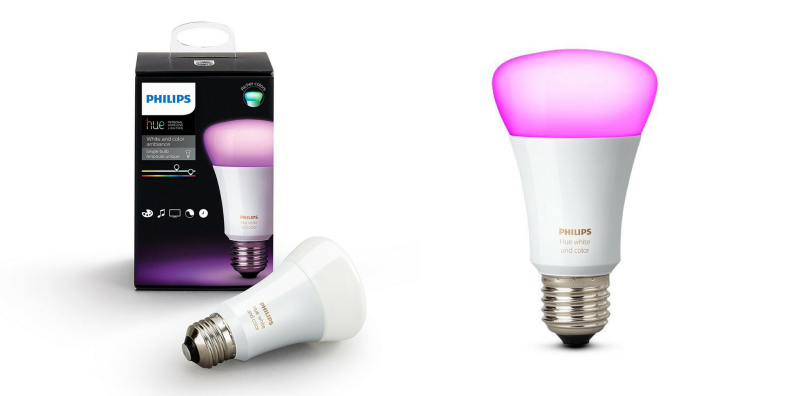 Philips color-changing light bulbs, $49.99 each (20% off)
"I'd get two Philips color-changing bulbs, one for my bedroom and one for my living room. I often get migraines that make me sensitive to light, so the ability to make the lighting more soothing in my home sounds amazing. Plus, this model is Amazon Alexa compatible, so I'd get the functionality of the clapper without feeling like I belong in a geriatric ward."
---
Mike Roorda, Video Producer/Editor
'Game of Thrones' seasons 1-6 Blu-ray, $74.99 (54% off)
"Keeping track of who is alive, dead or an ice zombie on Game of Thrones is more or less a full time job. There are 2 shortened seasons left, the first of which is just about to kick off again so now is the time to play catch up. Remember how traumatizing the Red Wedding was? Good times. I would buy this deal on seasons 1 through 6 before of GoT before the new episodes kick off this weekend."
Amazon Echo Dot, $35 (30% off)
"I'd also grab an Echo Dot for $35 and give it to a family member as a Christmas gift this year. I honestly didn't think I was going to use my Amazon Echo all that much and absolutely love the thing. The Dot, for 35 bucks, is a completely affordable way to gift that experience to someone else without having to shell out for the larger speaker. As long as your recipient has their own stereo (and who doesn't have a stereo) you should be all set!"
---
Cindy Bailen, Staff Writer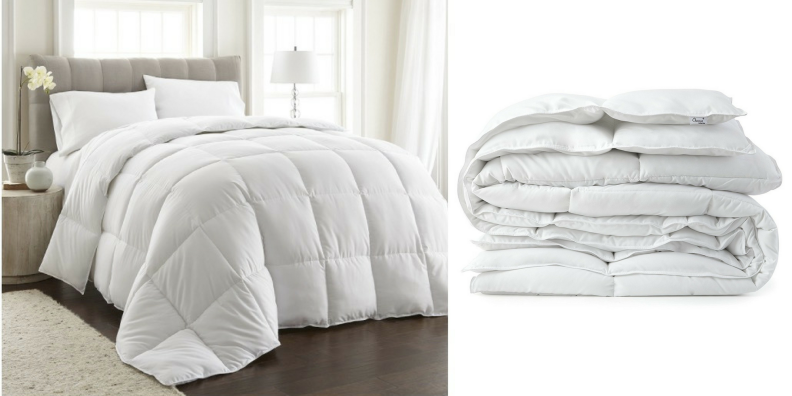 Chezmoi Collection White Goose Down Alternative Comforter, $37.61
"I would buy a few of these down alternative comforters, as I'd enjoy them because I'm always cold. But also, they make a bed look irresistible when you pile them on. In a decorating catalog like Ballard Designs, they often use three comforters on a bed to get that puffy, fluffy look."
---
Jessica Teich, Staff Writer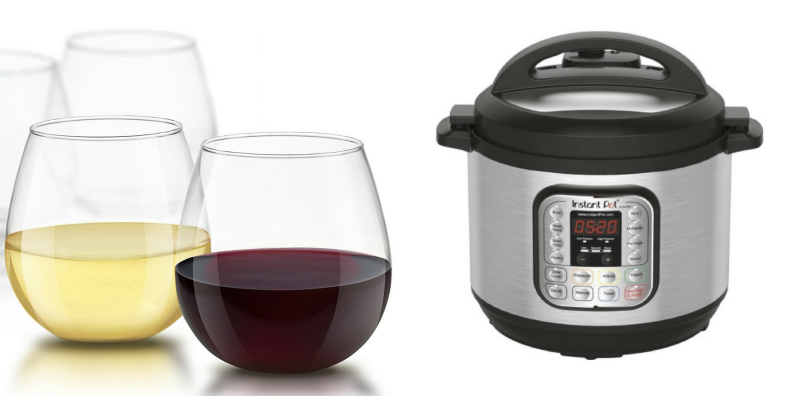 Instant Pot 7-in-1 Multi-Use Programmable Pressure Cooker, 8 Quart
"The 8-quart Instant Pot is 30% off on Prime Day. I'd definitely get this cult-favorite, 7-in-1 multi cooker which can make pretty much anything in a flash. The Instant Pot ideal for someone who hates the forethought that comes with a slow cooker, but always want a quick, delish, homemade dinner. It has more than 19,000 reviews, an average 4.6 star rating, and for about $90, it shall be mine.
4 Stemless Wine Glasses, $10.95
The leftover $10? That, of course, will go to these Olivia Pope-esque wine glasses."
---
Dave Kender, SVP Editorial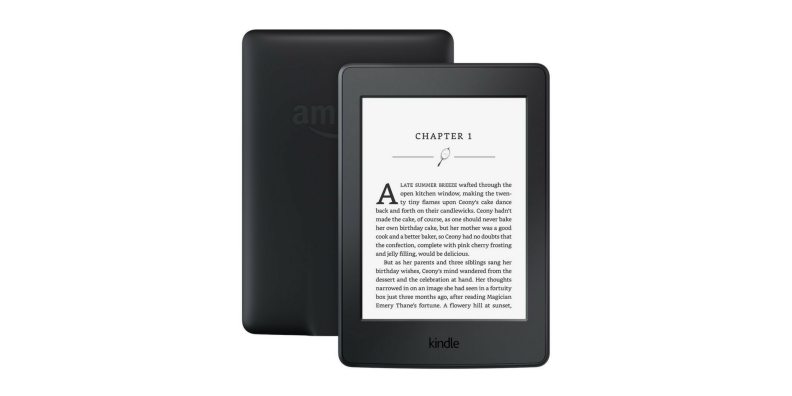 Kindle Paperwhite, $89.99 (25% off)
"The Kindle Paperwhite fundamentally changed the way I read. In truth, I bought it just so I wouldn't have to lug around War & Peace for six months. But I've never looked back. The Paperwhite is the best Kindle I've ever used. I have one, my wife has one, and I'd buy a third one just to have around. With a toddler in the house, things have a mysterious habit of breaking. It's best to be prepared."
---
TJ Donegan, Editor-in-Chief (Electronics)
Amazon Fire tablet, $69.99 (30% off)
"Amazon's Fire tablet won our roundup of The Best Tablets for Kids thanks to its no-questions-asked return policy, excellent library of kid-friendly content, and simple parental controls. Though it's a great deal at full price, at $70 it's a must-own for every parent."
25% off kids toys, puzzles, and games deal
"With the rest of my Amazon bucks, I'd balance the tablet with some good old-fashioned fun, as Amazon's also knocking 25% off a range of toys, puzzles, and games that'll be perfect when my little one has used up all their screen time."
---
Michael Desjardin, Staff Writer
Vivere Double Hammock, $79.98 (31% off)
"Here's the thing about hammocks: The more you imagine yourself relaxing in one, the more you want one in your life. Ideally, your hammock would suspend between two perfectly placed trees, but not all yards are blessed with perfect hammock trees, sadly. For the rest of us, these Vivere hammocks are on sale for a special Prime Day price of around $79—that's about half off its usual price. This is one of Amazon's top-rated hammocks (out of over 3,000 ratings, 80% of them are 5-star) and it's protected with a 12-month limited warranty."
Brita 5 Cup Metro Water Pitcher, $19.99
"For my remaining Amazon bucks, I'd buy the Brita 5-Cup Metro Water Filter, which features a 25% Prime Day reduction from its usual $19.99 price tag. This modestly-sized filter is perfect for apartment-dwellers, particularly those that share refrigerator space with roommates. It comes with one filter that should last you about 40 gallons (or two months) worth of use and can be had in three different colors. If your tap water is kind of funky (or if you're sick of weird-tasting ice cubes), this is a solid investment that won't break the bank."
---
Julia MacDougall, Senior Scientist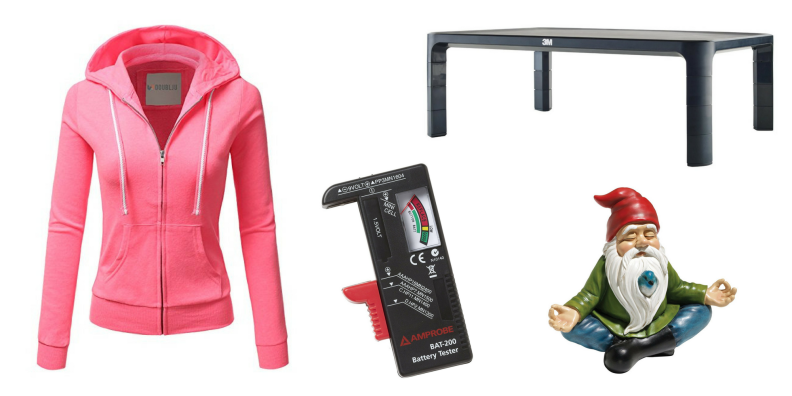 Doublju Lightweight Zip-Up Hoodie For Women, $27.99
"My first pick is practical and may be a tad boring. Because I'm always cold, my selection of hoodies and fleeces needs to be as varied and colorful as the rest of my wardrobe, and I'm always on the hunt for a good bargain that I can also wear. Assuming that some type of zip-up would be included in this deal, that would be my go-to."
Amprobe BAT-200 Battery Tester, $6.26 (21% off)
"Have you ever had one of those days where you go to replace a battery, and you realize that all of your replacement batteries are also dead? That annoys the hell out of me. For just a little bit of cash, I could save myself from having to play musical chairs with batteries when all I want to do is play MarioKart on my Wii."
Toscano Garden Gnome, $36.99 (5% off)
"I'd have to get this Toscano Garden Gnome because it would make a loved one happy, even if it is extremely ridiculous."
3M Adjustable Monitor Stand, $26.44 (52% off)
"If I had an adjustable stand for my laptop like this 3M monitor stand, then I'd really feel like an idiot for not using it. This is the equation: (Guilt + Desire not to be an idiot) = Standing and better posture during the workday!"
---
Keith Barry, Editor-in-Chief (Home & Outdoors)
Grohe Tempesta Showerhead, $38.10 (21% off)
Tempesta Cosmopolitan Shower Set, $61.74 (29% off)
"You'll find Grohe fixtures in luxury hotels all over the world, but Prime Day discounts mean you can make your morning routine feel a little more like a trip to the spa with new towel racks, accessories, and fixtures. I particularly like Grohe's showerheads, which is why I put them in my own bathrooms. They'll save money on your water bill, but won't dribble like most dreaded "low flow" models. The Tempesta 4-spray showerhead is on sale for $29.40—cheaper than we've ever seen it elsewhere. I'd also purchase their hand shower option, upgrading one bathroom to the Tempesta Cosmopolitan for $61.49."
---
Andrew Winson, Data Entry Manager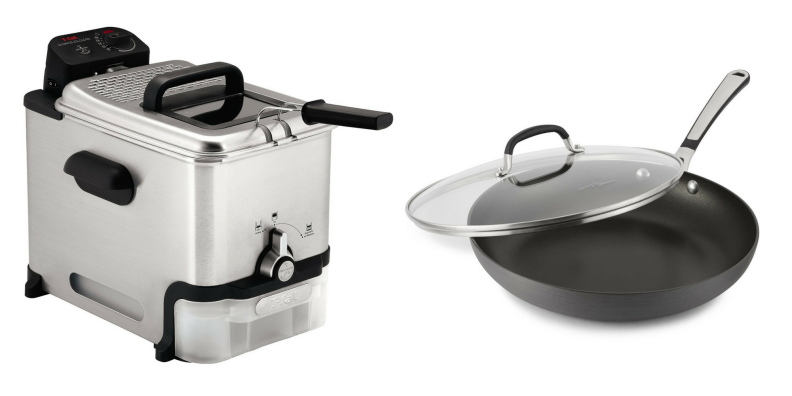 T-fal Stainless Steel Immersion Deep Fryer, $66.74 (25% off)
"T-Fal's nonstick pans are very solid and I've bought them before, they serve me well, and I'll likely buy them again, because they're already quite affordable even without a discount."
Simply Calphalon 12-Inch Nonstick Omelette Fry Pan, $33.99 (55% off)
"For similar reasons I'd possibly recommend the sale on Calphalon products, but it's hard to say, given that there's no specifics on exactly how much you'd save on any given piece (and possibly still not cheap if it's, say, ONLY on full sets). I've had a Calphalon nonstick saute pan for years, and it's been a hard-wearing little beast in the face of some of my stupider early cooking blunders."