Home & Garden
This is the only pet fitness tracker my dog hasn't broken
We didn't go easy on it, either!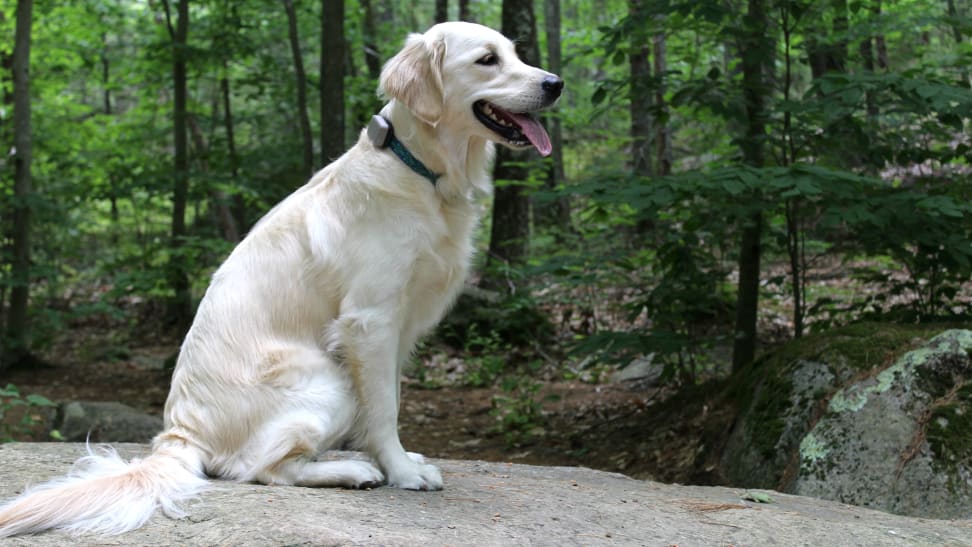 Credit: Reviewed / Camryn Rabideau
I'm admittedly one of those people who treats my dog as my child. Not only does Addy get to hang out with me all day as I work from home, but she also takes the bus to daycare once a week, has three different beds (yet sleeps in ours), and gets new toys on practically a weekly basis.
All that said, you probably won't be surprised when I tell you that I've purchased a dog fitness tracker before. Being the overzealous parent that I am, I like to know that Addy is getting enough exercise, and a pet fitness monitor lets me see just how much activity she's getting on a daily basis.
The problem is that she's not exactly gentle on these devices. We go hiking, swimming, and running several times per week, and in the past, we've managed to both lose and "fry" fitness trackers that just weren't able to keep up with Addy's rough-and-tumble style. So when my editor asked me if we would test the Whistle GO, my first question was, "Are you going to be mad if we break it?"
However, after more than a month of testing, I'm happy to report that the Whistle GO is still alive and kicking, and this might just be the fitness tracker that can actually keep up with my dog!
What is the Whistle GO?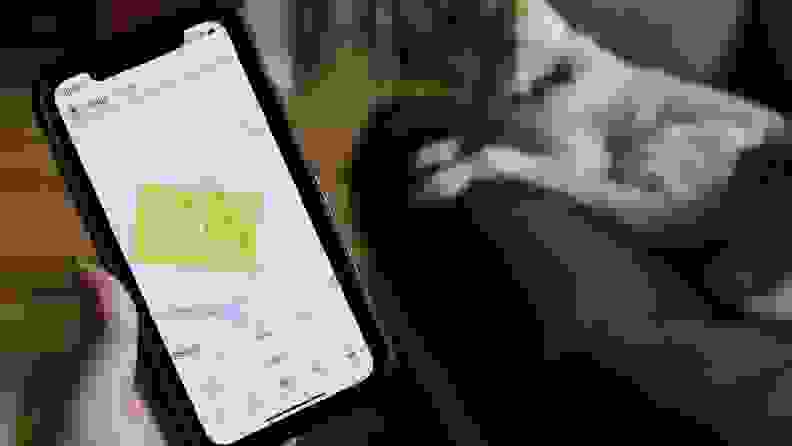 The Whistle GO, which costs $99, is both a pet tracker and activity monitor. The unit attaches to your dog's collar, and you can browse all the data it collects via the Whistle app. In addition to keeping track of their daily activity, it also has built-in GPS that alerts you if your pet ever leaves your yard and helps you pinpoint their exact location. Because it has these GPS capabilities, there is a subscription fee of $9.95 per month or $95.40 per year.
The Whistle GO is the brand's mid-level product. They also have the less expensive Whistle FIT, which solely functions as an activity monitor (and is one of the units we've broken in the past), as well as the Whistle GO Explore, which comes with a few additional features and a higher price tag.
Everything the Whistle GO tracks
Similar to a human activity tracker, the Whistle GO tracks a variety of data to give you a comprehensive picture of your dog's health.
Activity data
Just like a Fitbit, the Whistle GO keeps track of your pet's daily activity, providing you with info on:
Active minutes
Distance traveled
Calories burned
Rest minutes
The app will recommend an active minute goal for your pet based on their age, breed, and weight, but you can change it to suit your needs. Each day, your pet will have an "activity ring" to close within the app, and you also get a 24-hour timeline that provides a chronological breakdown of time spent running, playing, walking, napping, and more.
Location data
The other main appeal of the Whistle GO is its location-tracking abilities. When you set up the device, you'll be prompted to create a "geofence" in the app—essentially, you outline the perimeters of your yard or home on a map. You can then choose to receive smartphone notifications if your pet ever leaves the "safe zone."
I know what you're thinking: "Ok, but what if we're going for a walk or something?" What's nice is that the Whistle GO syncs up with your phone, so it knows when your pet is with you. If you or a family member takes your dog on a walk, the tracker will know it's OK for them to leave the yard.
However, if your pet does get loose, the Whistle GO will help you locate them ASAP. It provides real-time location tracking using the AT&T network and Google Maps, so you can get them back home in a flash.
Other health data
That's not all, either! The Whistle GO also monitors how often your dog is licking and scratching, and it provides a weekly summary, letting you know if there are potential health issues at play. You can even forward the data right to your vet using the app.
The app also features a food portion calculator, which uses specific data on your pet's activity level and their exact food brand to give you precise feeding recommendations. There's even a tele-vet option in the Whistle app, which gives you the option to call, video chat, or email with a real vet.
Here's what we loved about this health tracker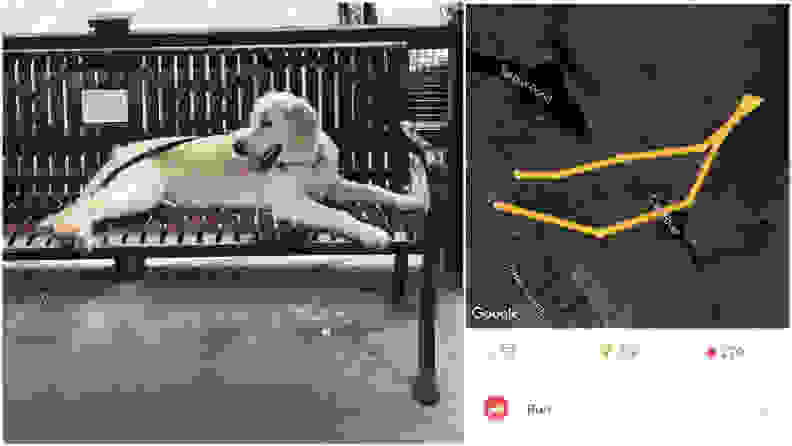 All things considered, I was genuinely impressed with the Whistle GO. Almost every aspect of the product is well thought-out and easy to use, and Addy and I had a lot of fun putting the tracker through its paces.
Secure collar attachment
Right off the bat, I loved that the Whistle GO includes a "snap collar attachment," which is made from hard, durable plastic. In the past, Addy has managed to lose fitness trackers that were only attached to her collar with velcro, so I definitely appreciated having a more secure attachment method.
Quick and easy set-up
The tracker was also really easy to set up—once you charge the device and download the app, you're prompted to enter information about your dog (age, breed, weight, etc.) and then it guides you through the process of setting up a "geo-fence" around your home. Basically, you just draw lines around your yard on a map, and if your pooch ever strays from this area, you'll be alerted by the app.
Accurate GPS
Addy and I regularly go on "adventures," whether it's hiking in a nearby state park or swimming at a local lake. While I can tell she's tired when we come home from these outings, I never know quite how much activity she did, and it was so cool to get specific statistics from the Whistle GO.
Not only does it tell you how far your dog has traveled, but the app provides you with a detailed GPS map detailing your dog's movements. It accurately mapped out all our hikes, and it was wild to see that Addy usually traveled twice as far as I did, thanks to all her running back and forth!
I will say that we never truly got to test out the unit's real-time GPS tracking, because, well, Addy never strays too far from me. However, given the accuracy of the GPS in tracking our movements, I'd feel confident that it would help me find her quickly if she ever did go on a solo adventure.
Durable and water-resistant
In addition to losing fitness trackers, Addy and I have also managed to break past models that we've used. You see, Addy absolutely loves being in the water—that's a Golden Retriever for you—and we've found that some models aren't as water-resistant as they claim.
We were pleasantly surprised to find that the Whistle GO survived all Addy's swimming, dunking, and splashing, but keep in mind that it's not completely waterproof. The brand rates the unit as IPX7, which means it can be submerged 3 feet in the water for around 30 minutes, so if Addy was ever swimming for more than 20 minutes or so, I did take the tracker off her collar just to be safe.
Good battery life
One common complaint about fitness trackers—for both pets and humans—is that they need to be charged frequently. With other models, I found myself charging the tracker every two or three days, which gets annoying.
With the Whistle GO, the battery life lasts at least a week, and sometimes longer, depending on how much time you spend away from home. I like that under the "Battery & Device" tab on the app, it gives you a breakdown of how much battery life you're using each day, as well as an estimate on when it will need to be charged.
Health insights and food portion calculator
Finally, I found the Whistle app's health insights and food portion calculator to be genuinely helpful. At one point while we were testing the tracker, there was a huge wave of pollen, and thanks to the app's licking and scratching tracker, I could see there was definitely a correlation between how much time we spent outside and how much Addy was licking. I'm definitely going to talk to her vet about how I can help to keep her more comfortable during allergy season.
The food portion calculator is another actionable feature—it uses info on how much your dog moves every day, their body type, and the exact food they eat to provide a specific recommendation on how much to feed them. I've always wondered whether I was feeding Addy too much or too little (I've heard that dog food companies inflate their recommendations to get you to buy more food, but I don't know how true that is), so it was great to have guidance based on her specific habits.
There are a few downsides, though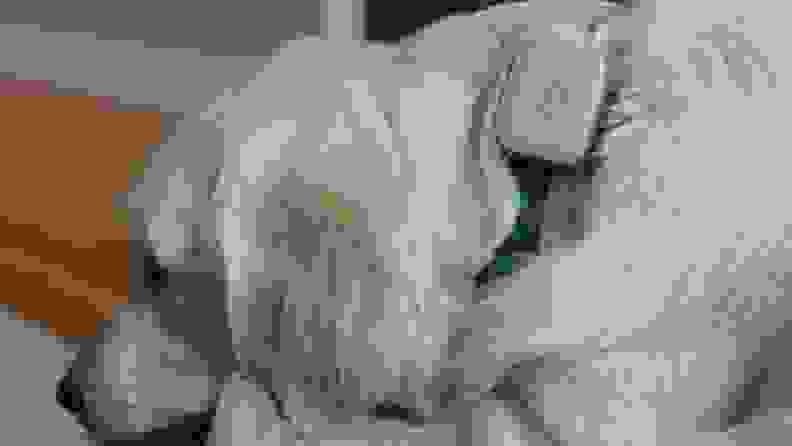 As much as I was impressed by the Whistle GO, there were a few things I wasn't completely sold on. My main complaint is the sheer size of the unit—it's 1.4 by 1.8 inches and more than ½-inch thick, and frankly, it looks awkward and cumbersome, even on Addy. There's no way you could use this on a dog smaller than, say, 50 pounds without it looking ridiculous.
On a similar note, while the snap collar attachment was quite secure, I didn't like that it can only be used on certain collars. We typically use a 1-½ inch padded collar, but the attachment only fits on flat collars that are 1-inch wide or less. Is it the end of the world? No, but for such a pricey gadget, I wish I could use it on our preferred collar.
In terms of functionality, my only negative is that occasionally the tracker will register driving as running. I'm not sure how it thinks my dog can run 40 mph, but on one or two occasions, it did log short car rides as "activity."
Is the Whistle Go worth it?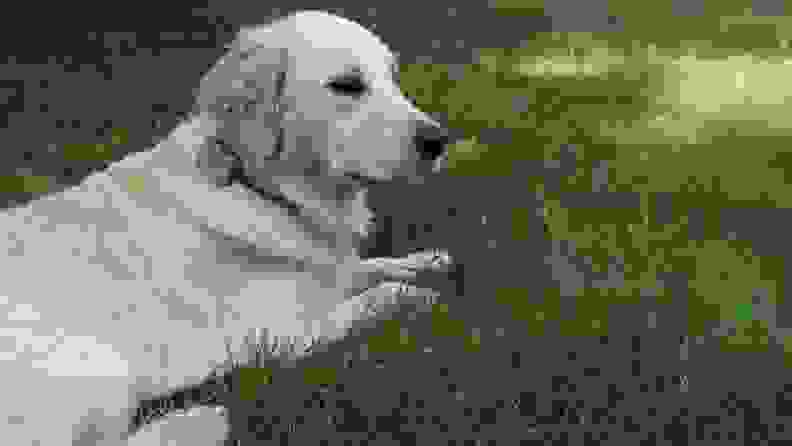 After I spent all this time waxing on about how cool and functional the Whistle GO is, you probably expect me to say you should buy it ASAP. However, I'd be lying to you if I said I'd buy this dog fitness tracker for myself.
You see, as impressed as I was with the Whistle GO, I don't think it's a good fit for me and Addy, the main reason being that we get limited value from the GPS tracking feature. Addy's not the type of dog who gets loose and bolts (in fact, you couldn't lose her if you tried), so we really don't need the real-time location tracking. For this reason, I couldn't justify paying $10 a month (on top of the $100 retail cost) for the Whistle GO. I'd rather get a product that's solely a fitness tracker and doesn't include a monthly fee.
That said, if you're looking for a product to help keep tabs on your dog's location, the Whistle GO would be a worthwhile investment. My parents dog regularly escapes their yard, and I think they'd benefit from a product like this, which would let them track her down quickly. Ultimately, the decision on whether this gadget is "worth it" depends on your dog's habits and what you're looking for in a fitness tracker.
The product experts at Reviewed have all your shopping needs covered. Follow Reviewed on Facebook, Twitter, and Instagram for the latest deals, product reviews, and more.
Prices were accurate at the time this article was published but may change over time.