Home & Garden
You can get Amazon's best beginner guitar for $60 today only
Strum your way into an enriching hobby for the price of dinner and drinks.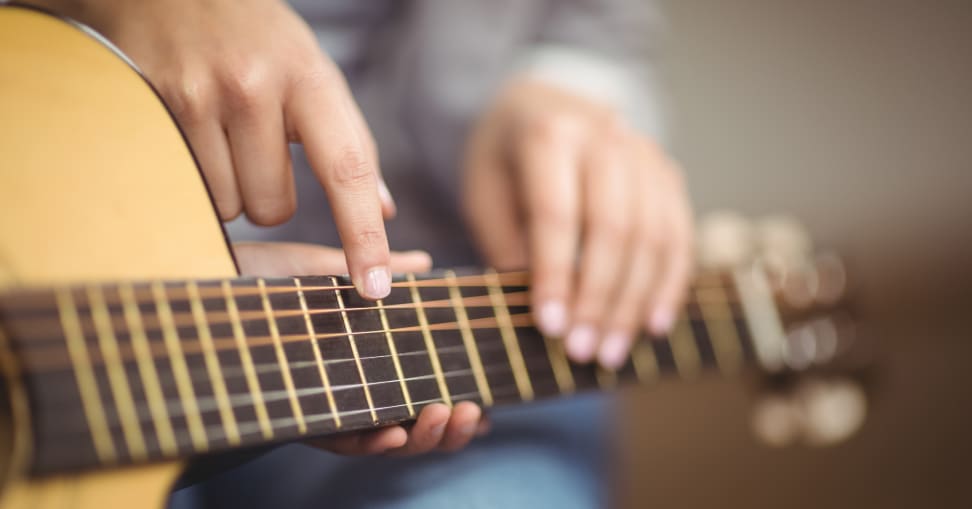 Credit: Getty Images / Wavebreakmedia
Have you ever wanted to learn an instrument, but just didn't know where to start? Guitars—acoustic guitars in general—are particularly popular because their strings are cheap and they're very easy to just pick up and play compared to a lot of other instruments.
Well, today, Amazon is having a pretty weird deal: save $8.62 any purchase over $50. This means you can get the Rogue RA-090 dreadnought acoustic guitar for just $61.37.
But even at the original price of $70, this is the right choice if you're getting started with guitar. The Rogue brand is not Martin, but it's proven reliable for beginners.
If you're just starting out, DON'T buy the cheapest thing you can find—it's going to sound bad and slip out of tune all the time. It'll be gathering dust under your bed in no time.
With a guitar like this, you're getting just enough quality that you can grow into a better instrument in several months to a year, without always wondering if it's you or the guitar that sounds bad. Oh, and you can make it sound twice as expensive with a nice set of strings.