Home & Garden
10 amazing deals from Nordstrom's huge summer sale right now
These sales are amazing—and we want everything.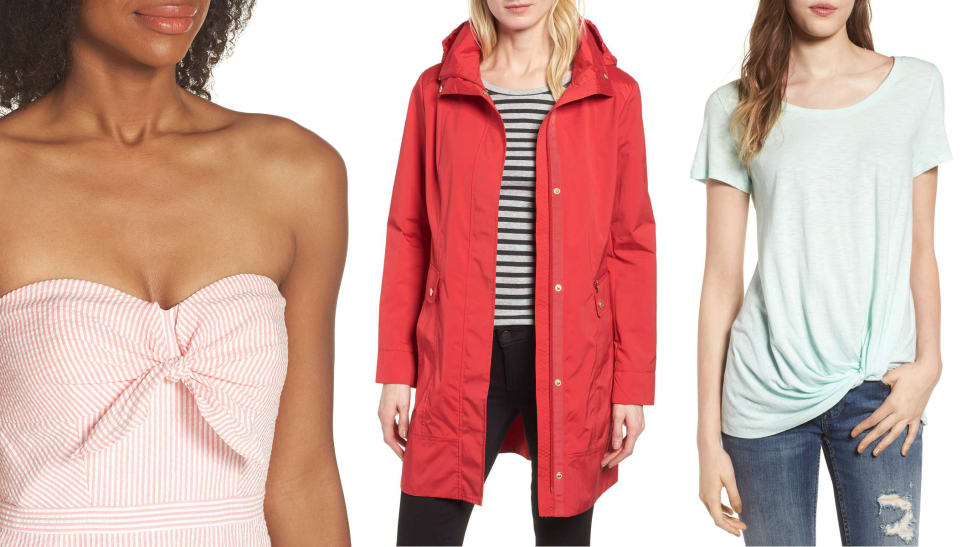 Credit: J. Crew / Cole Haan / BP.
I really try to spend my money wisely. But the second that Nordstrom has a sale, any self-control I have goes out the window and my credit card "magically" emerges from my wallet. Right now, the department store is having their massive Half-Yearly Sale until Sunday, June 3.
There are so many trendy pieces of clothing that are up to 40% off, so you can finally get those dresses, tops, and skirts you've been eyeing before the summer season. Here are the best deals (that aren't sold out yet) that you'll want to buy from Nordstrom immediately.
1. A nautical strapless dress for vacation photoshoots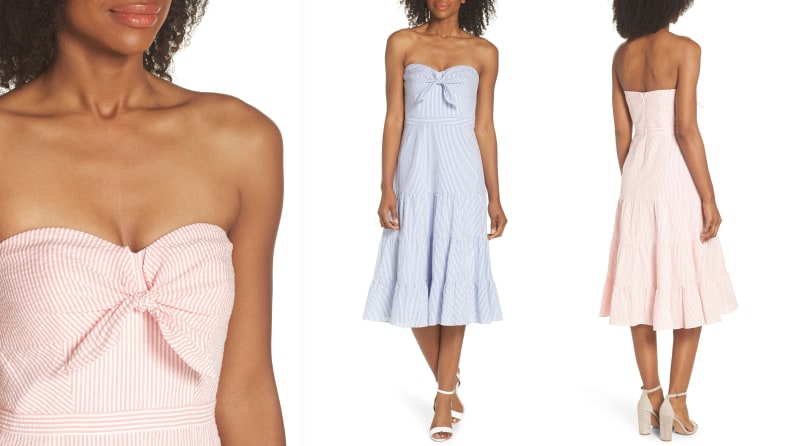 I picture myself wearing this dress posing on the coast of Greece (a girl can dream, right?). The seersucker stripes and super-cute tie front add a nautical vibe that's perfect for summer.
Get the J.Crew Tie Front Strapless Dress for $78.98 and save $79.02
2. A stylish rain jacket for cloudy days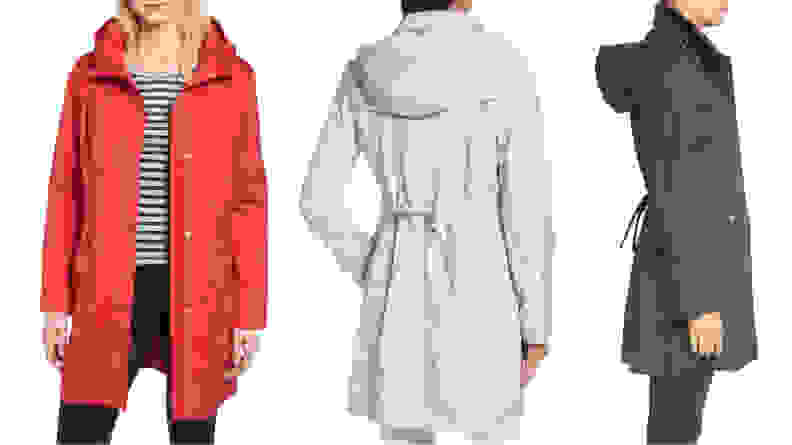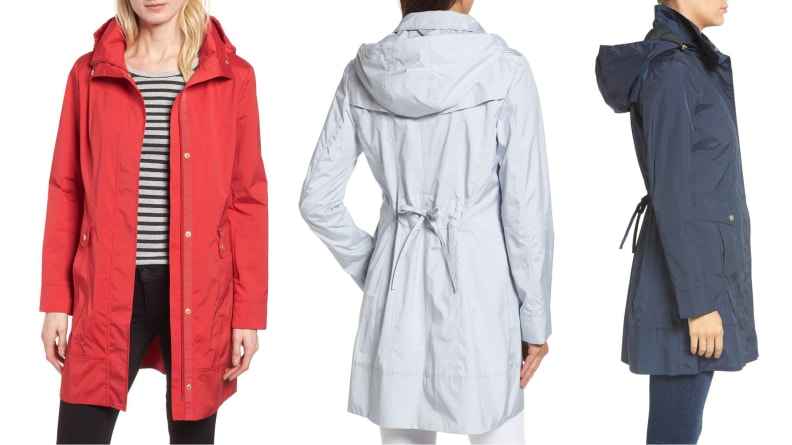 Unfortunately, summer isn't all sunshine and rainbows. But when rain falls you can look just as good (and trendy) with this Cole Haan hooded raincoat that comes in plenty of colors for every style.
Get the Cole Haan Signature Back Bow Packable Hooded Raincoat for $129.90 and save $70.10
3. A light tropical maxi dress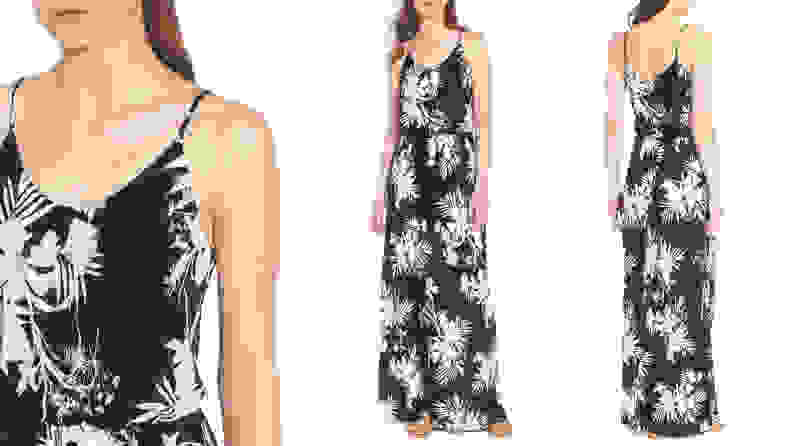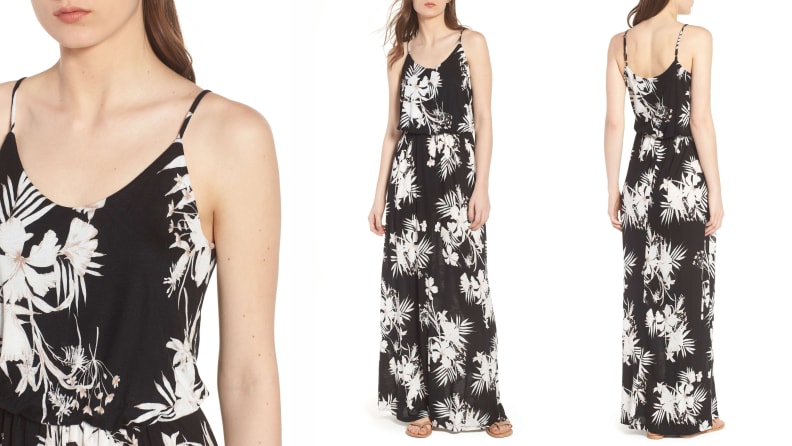 We all agree pants are the worst. This maxi dress is both comfortable and flowy, so you won't have to worry about the wind exposing anything if you wear it on a windy day.
Get the Lush Knit Maxi Dress for $38.90 and save $13.10
4. A blouse with a twist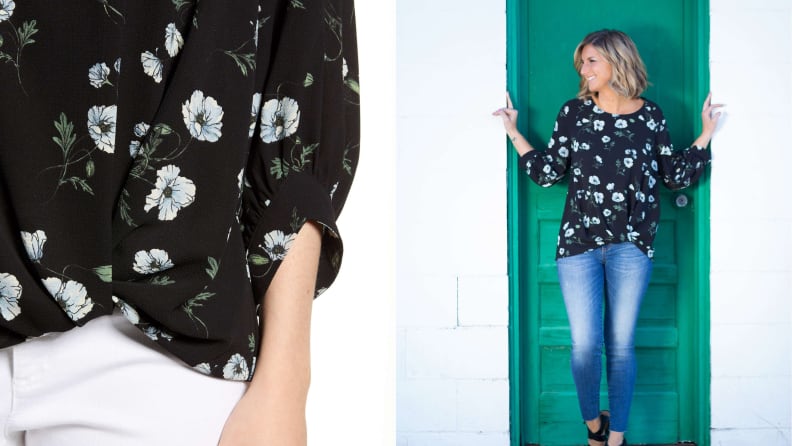 This lightweight top with a twist at the bottom would pair nicely with a pair of white jeans (only after Memorial Day, obviously).
Get the Gibson Maggie Twist Hem Top for $32.16 and save $15.84
5. A simple, yet classy shift dress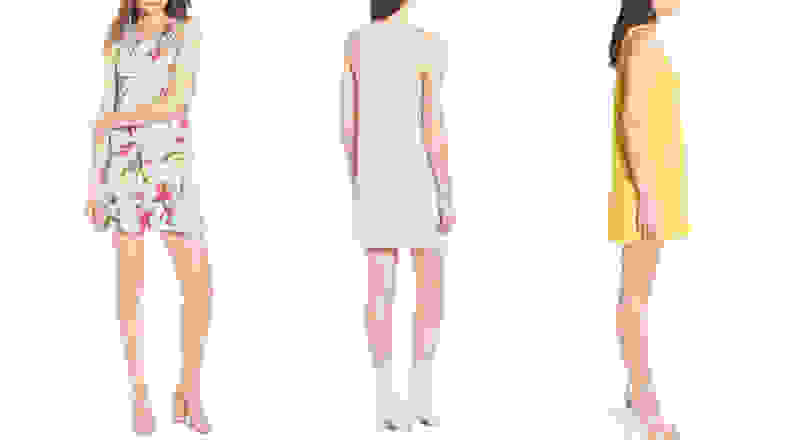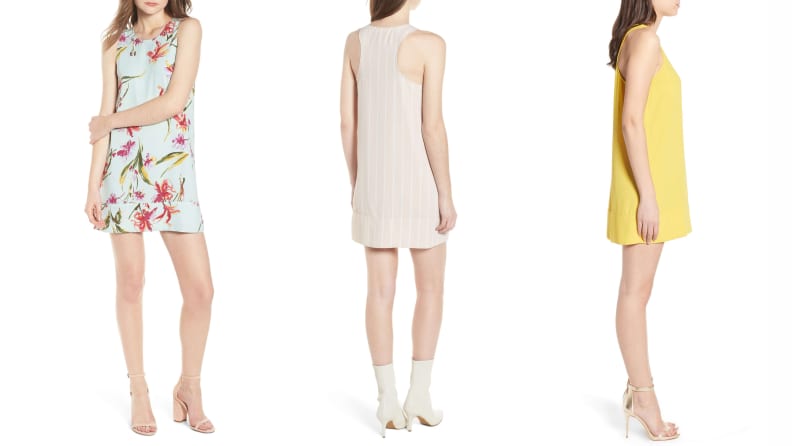 A simple shift dress is perfect to throw on for a daytime getaway or an impromptu dinner date. It comes in tons of colors so you may want to get more than one for this amazing price.
Leith Racerback Shift Dress for $29.40 and save $19.60
6. A casual t-shirt for everyday wear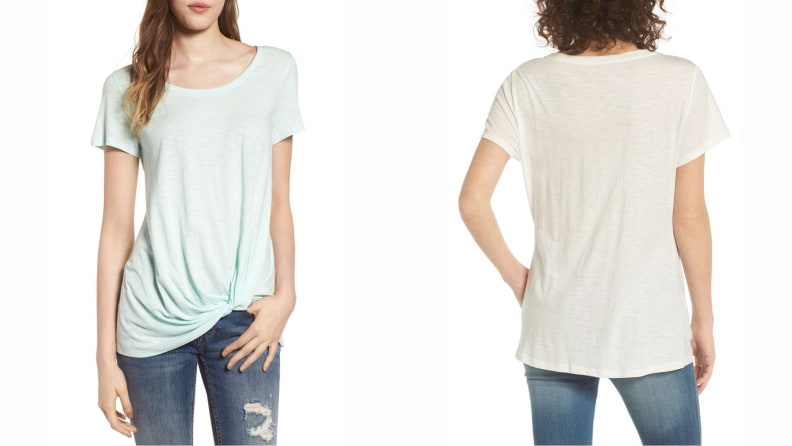 Sometimes less is more, and this casual tee is a simple way to look chic and stylish thanks to its twisted bottom.
Get the BP. Twist Front Tee for $13.20 and save $8.80
7. A crop top with plenty of flair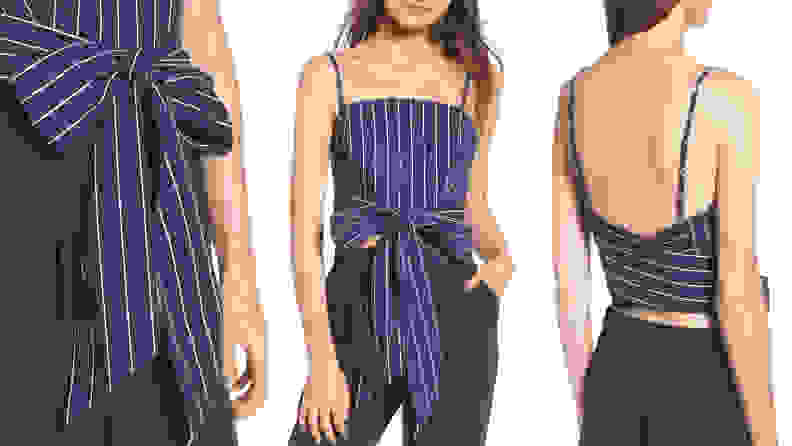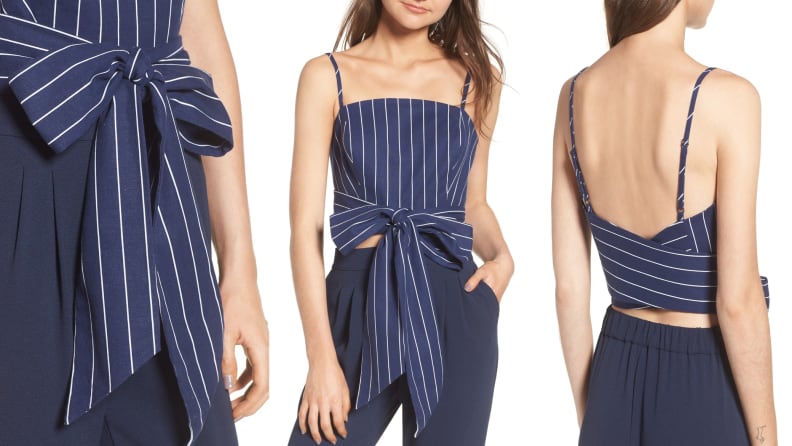 I'm absolutely in love with this top. It has fun stripes, a huge bow, and if you pair it with high-waisted pants, you have the perfect look for your next Instagram.
Get the WAYF Kean Wrap Crop Top for $35.40 and save $23.60
8. An eye-popping dress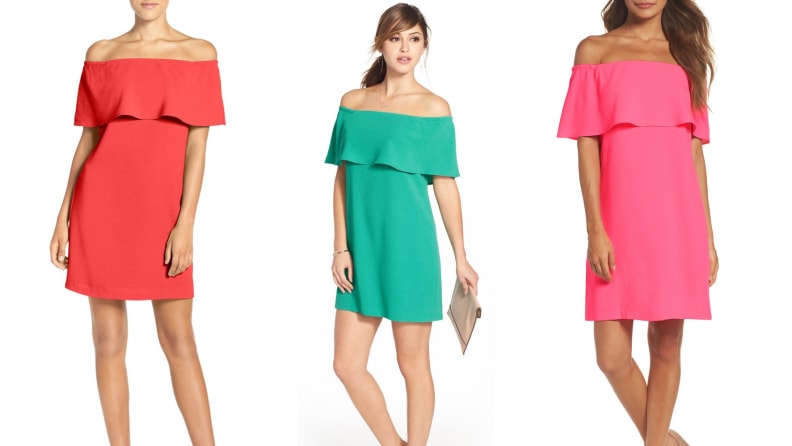 I think this dress would be perfect for a summer wedding—without overshadowing the bride, of course. The off the shoulder look is flirty and it comes in plenty of bright colors for the season.
Get the Charles Henry Off the Shoulder Dress for $52.80 and save $35.20
9. A slitted tee for lounging around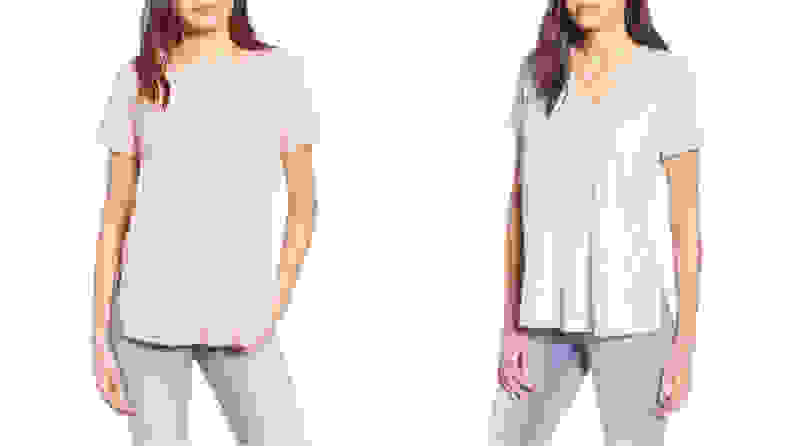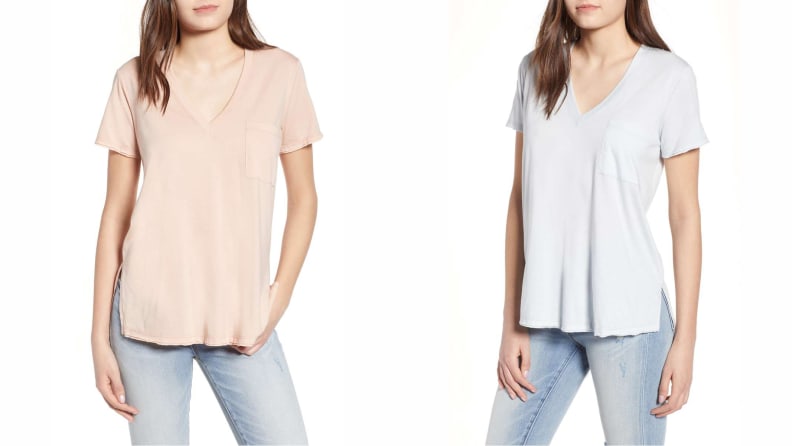 Soft, pastel colors are great for spring and summer. This simple tee adds an edge with slitted sides and is super soft, meaning you'll want to lounge in it all day.
Get the Lush Raw Edge Side Slit Tee for $15.90 and save $8.10
10. A bright, cozy cardigan for summer nights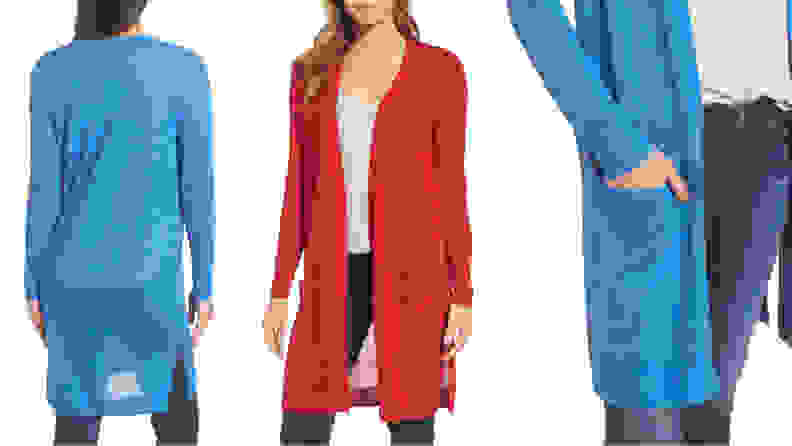 When it starts to get chilly late at night (or in the office), whip out this bright, lightweight cardigan for ultimate coziness and style.
Get the Halogen Long Linen Blend Cardigan for $40.80 and save $27.20
Prices are accurate at the time this article was published, but may change over time.