Home & Garden
10 items under $40 that will help you unwind after a long day
Because self-care is important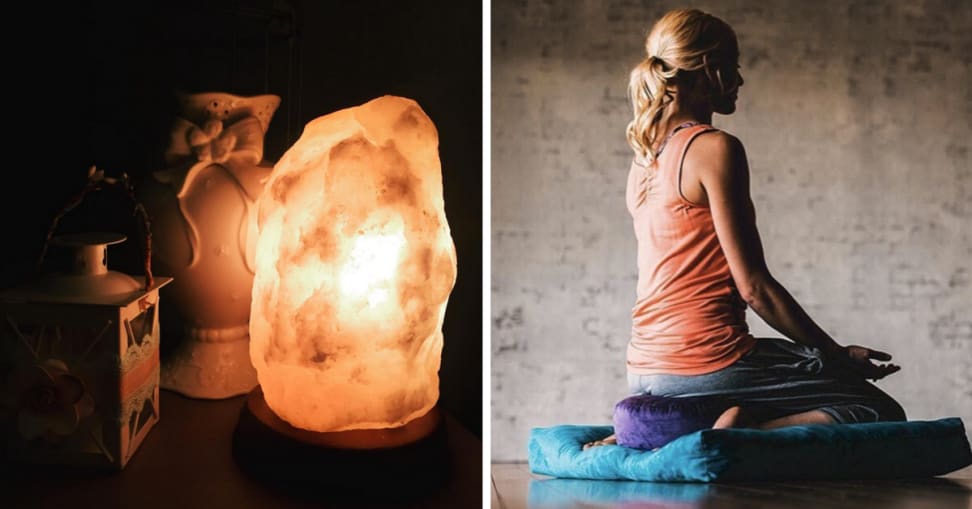 Credit: Instagram
Whether you're a single parent about to come face to face with the new school year or a full-time student about to leave the comforts of home, you're going to feel some stress. There's no need to go it alone, however: we've rounded up ten very affordable self-care products to help you get the upper hand on stress. From exfoliating mud masks to meditation cushions, this list has it all.
1. This mud mask will tighten your skin as it dries
This mineral-rich mud mask absorbs excess oil, removes dead skin, and helps prevent acne. Your face will feel as soft as a Queen's satin pillow.
2. This resuable cooling pad provides instant cooling
Most people buy cooling pads for their beloved pooches, but I recommend using them on your office chair after a long workday, as it'll help release tension in your lower back.
3. Unwind with a Game of Thrones coloring book
Are you inundated with work? Is your day chock-full of meetings? Take five minutes to work on a page from this Game of Thrones coloring book. I bet you'll make that direwolf really pop.
4. Wash away the day's troubles with a colorful bath bomb from Lush
Bath bombs are hard-packed mixtures of dry ingredients. They usually change the color of your bathwater. Oh, and Lush products are 100% natural and cruelty free.
5. Too drained to cook? Throw a Grub Mug in the microwave
Grub Mugs has microwaveable french toast. I repeat. Grub Mugs has microwaveable french toast. This is not a drill.
6. In need of some pampering? Check out this unicorn brush set
Nothing's more relaxing than doing your own makeup. According to one Amazon reviewer, the bristles are pretty soft.
7. This salt lamp gives off serious relaxation vibes
Salt lamps are a growing phenomenon. They supposedly deodorize the air by absorbing positive ions (whatever that means). My sister has one in her living room and swears by it. If pseudoscience isn't your thing, at least it gives off a pleasant light.
8. This warming neck wrap will soothe away those aches and pains
Have a crick in your neck? Just throw this adorable neck wrap in the microwave for a few minutes and put it on. The heat should dissolve those painful knots.
9. This foam roller will leave you feeling revigorated
Stress wreaks havoc on our bodies. At the end of the day, I look more like a hunched-over gargoyle than a human person. This simple tool works out the stress we often hold in our bodies, releasing tension from tight muscles and painful knots.
10. Get zen with this meditation cushion
Not only are these cushions available in a variety of colors, they're super easy to clean.
Related Video