Home & Garden
10 ways to celebrate National Ice Cream Day for under $25
I scream, you scream, you get the idea... Happy National Ice Cream Day!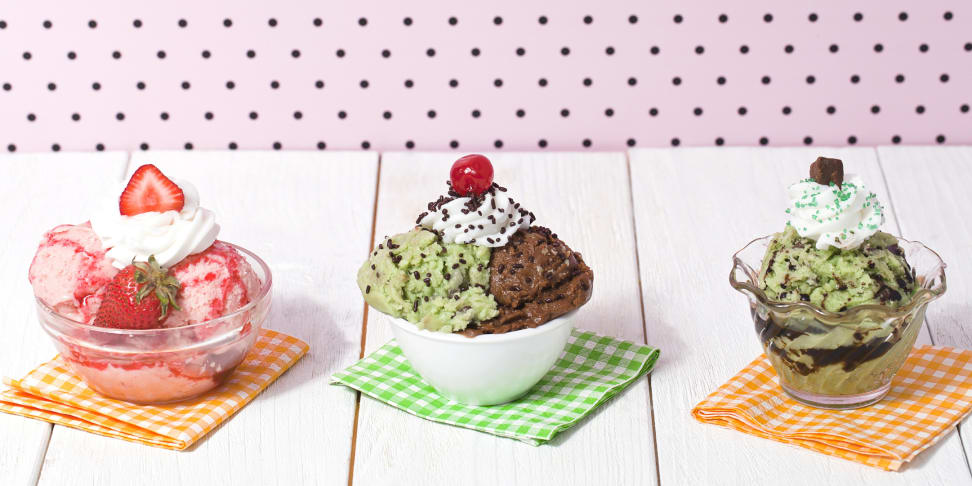 Credit: delmonte1977 / Getty Images
What is summer without sweet frozen dessert? Pretty boring, if you ask me. And with National Ice Cream Day on Sunday, July 16, there's plenty of reason to celebrate this summer staple. So whether you want to treat yo'self, Parks and Rec style, or you want to go all-in and throw an ice cream party, we've got 10 ways to celebrate for under $25.
1. Throw an ice cream party with the cutest bowls ever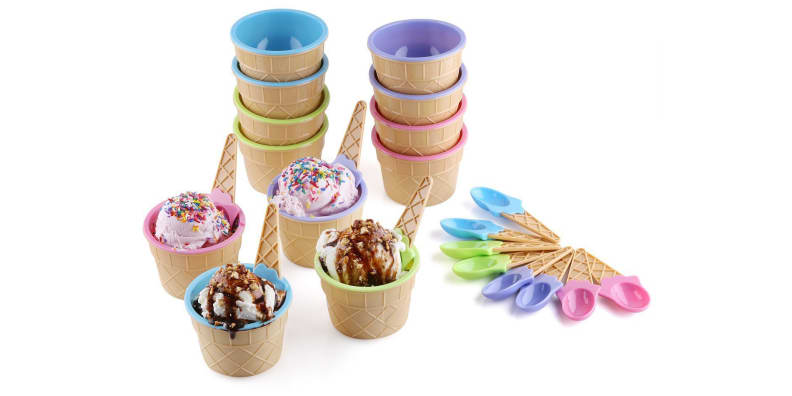 Skip your boring cereal bowls and break out the sweetest ice cream dishes we've ever seen for the best novelty holiday of the season.
Greenco Vibrant Colors Ice Cream Dessert Bowls—$13 from Amazon
2. Serve up the perfect scoop with this best-selling spoon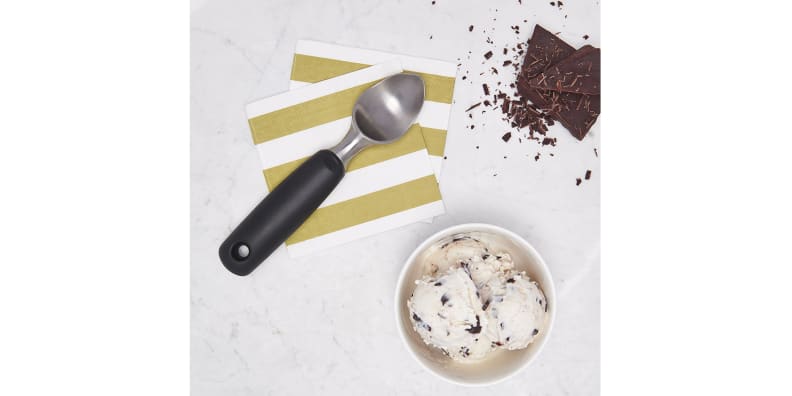 When it comes to scooping ice cream, you don't need all the bells and whistles some scoops offer. The OXO stainless steel ice cream scoop is the #1 best-seller on Amazon because it gets the job done well. The trick is to pop it into a cup of hot water between scoops for a smooth ball of ice cream that slides off the spoon and looks Instagram-ready.
OXO stainless steel ice cream scoop—$15 from Amazon
3. Make your own Ben & Jerry's Ice Cream at home with this recipe book
Sure, you could buy a pint of Phish Food at the store like everyone else, but making your own is a great activity for the whole family. Want to learn how? We've got you covered with 5 easy recipes for homemade ice cream.
Ben & Jerry's Homemade Ice Cream and Dessert Book—$9.86 (paperback) or $8.16 (Kindle) from Amazon
4. Go retro with this malt shop-inspired ice cream dish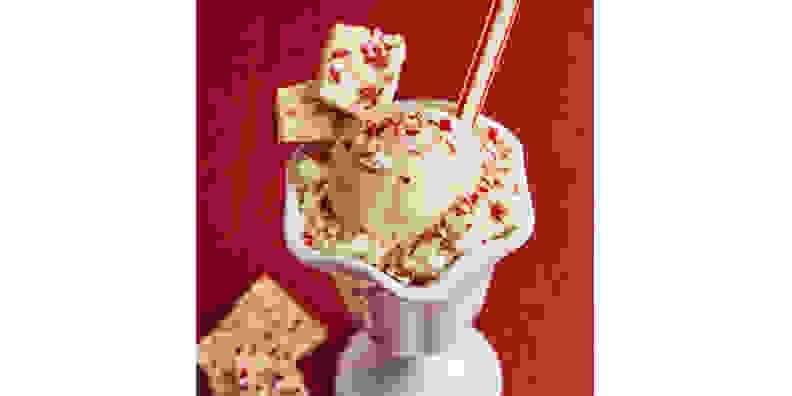 Porcelain ice cream dish—$8 from Sur La Table
5. Skip the bowl and use this ice cream sandwich maker instead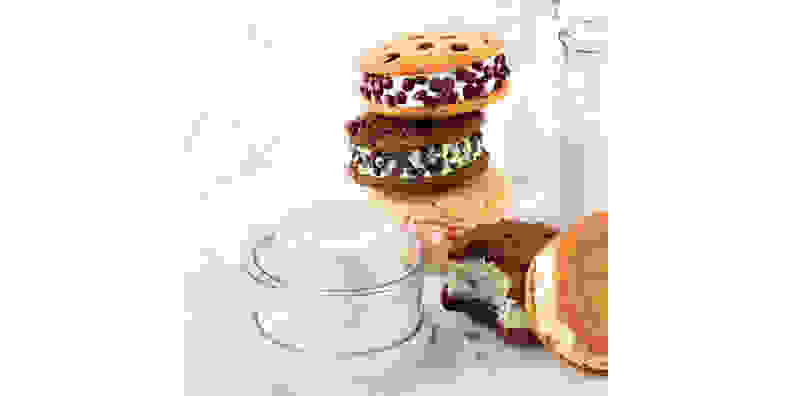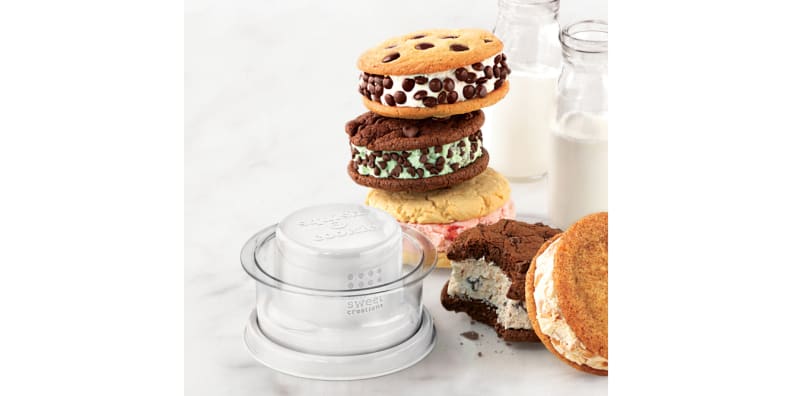 Whip up a fresh batch of your favorite cookies (or buy them from the store) and use this ice cream sandwich maker to churn out custom orders for all your friends.
Ice cream sandwich press—$8 from Sur La Table
6. Ice cream for breakfast is totally OK when it's on a waffle... right?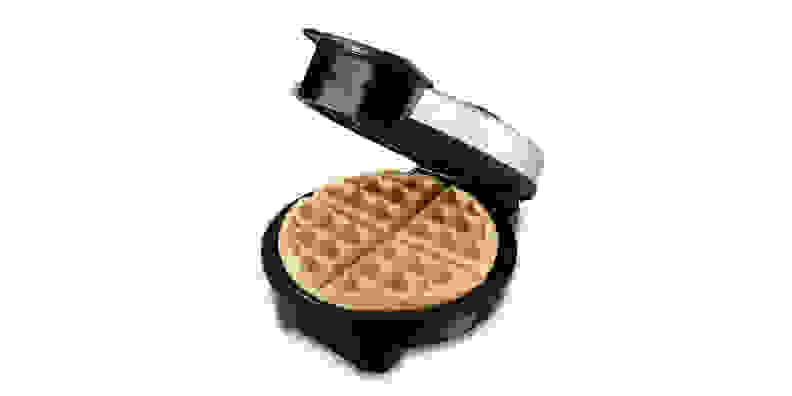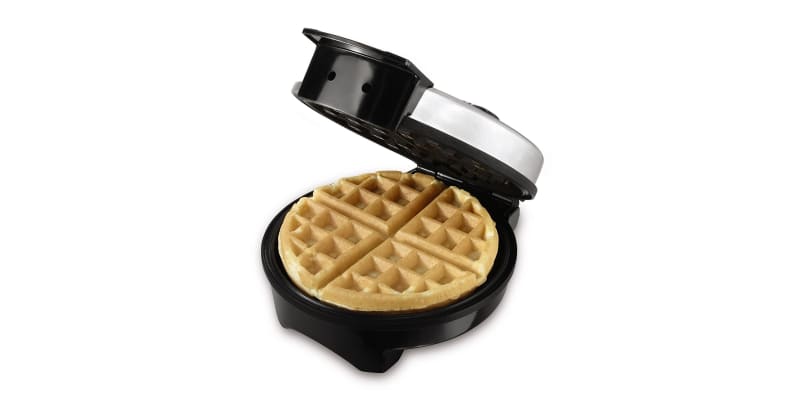 Ice cream is delicious, but ice cream on a hot waffle? Now that's just sinful!
Oster Belgian waffle maker—$17 on Amazon
7. Use these edible bowls and forget about washing dishes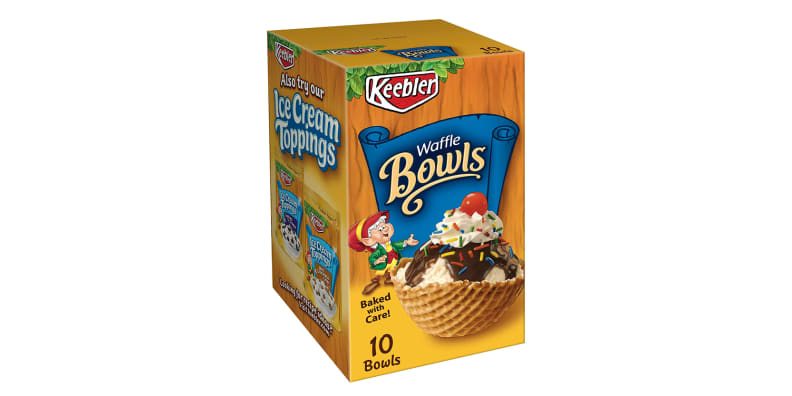 It's a waffle cone, but it's also a bowl. The best of both worlds!
Keebler waffle cone bowls—$2.49 for a box of 10 from Target
8. Never eat jimmy-free ice cream again with these rainbow sprinkles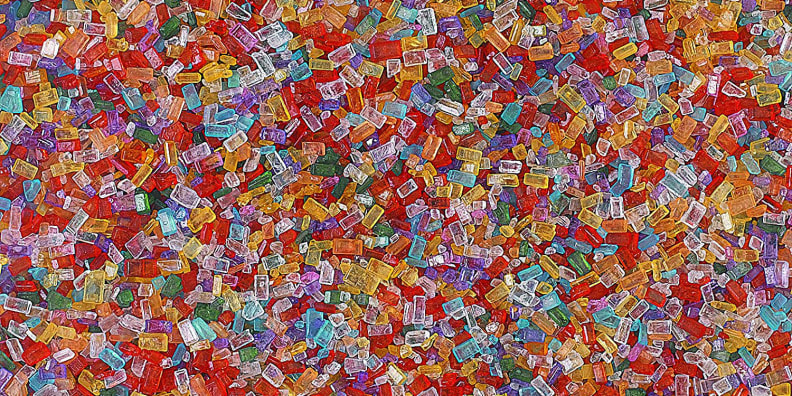 Sprinkles are a must in my opinion, and these are exceptionally pretty on any flavor ice cream.
Wilton rainbow sugar crystals—only $2.11 as an add-on item from Amazon
9. Add a little magic to every bite with this hardening chocolate sauce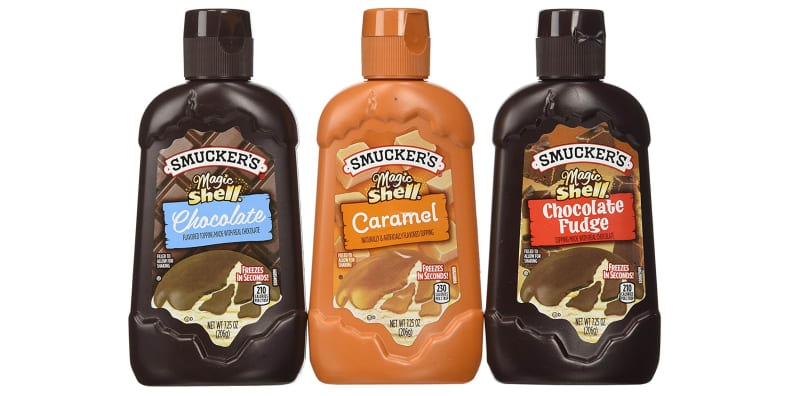 Drizzle one of these three flavors over your ice cream and watch as it hardens into a crunchy, mouthwatering shell.
Smucker's Magic Shell in chocolate, caramel, and fudge—$18 from Amazon
10. This ain't your grandma's hot fudge (but she'd probably love it!)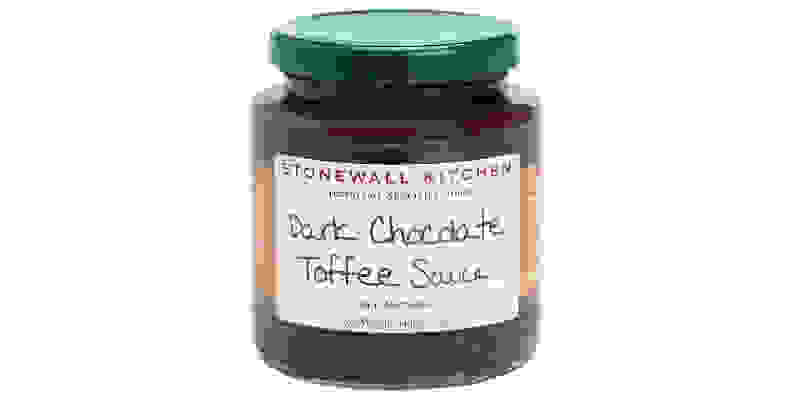 Stonewall Kitchen makes some seriously mouthwatering sauces, but none can outdo this decadent dark chocolate toffee sauce. Pop it in the microwave for a few seconds to warm it up before serving.
Stonewall Kitchen dark chocolate toffee sauce—$12.73 on Amazon
Related Video