Home & Garden
15 cute kitchen gadgets you will actually use
These gadgets are too adorable to resist.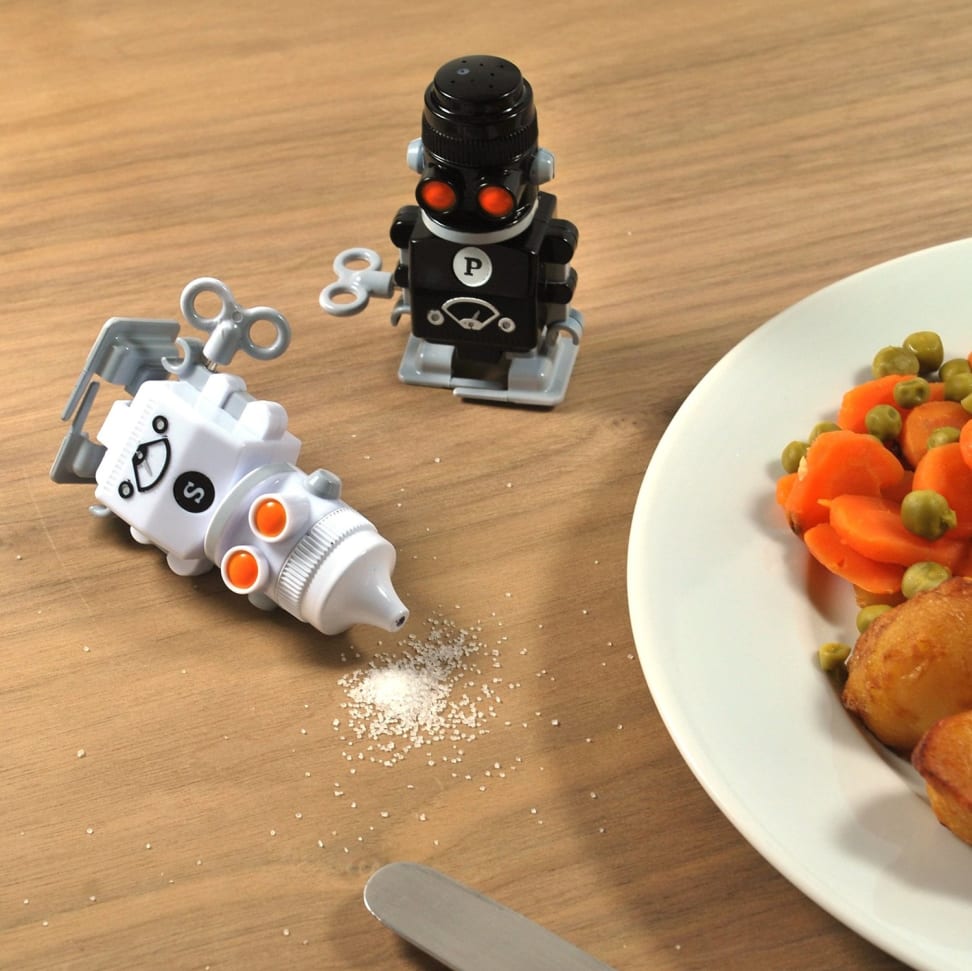 Credit: Amazon
I'm drawn to unique kitchen gadgets because they're fun to look at. Whether it's tiny birds that cling to the rim of your wine glass or mugs that resemble a prickly cactus when you stack them on top of each other, there's nothing sweeter than the perfect blend of design and function.
If you're looking to add a touch of magic to your life, look no further. I recently explored the Internet for adorable and easy to use kitchen gadgets and here's what I found:
1. You'll never lose your wine glass again thanks to these bird markers.
As someone who regularly misplaces her drink, I can definitely vouch for these. These little birds are great for party guests too.
2. These mugs turn into a cactus when you stack them.
If you own a gazillion coffee mugs like me, they're probably overflowing inside your kitchen cabinet. These cactus plant mugs are easy to store because you can stack them on top of each other. Ah. Wide, open spaces.
3. This platypus will steep your tea.
You'll get a more flavorful cup of tea with loose tea, but the one drawback is that it's messy. This platypus tea infuser is adorable and super easy to clean. Just open the infuser and rinse out the tea leaves with water.
I constantly lose my vitamins to the parallel world under my kitchen cabinets. These macaron containers are great for storing pills, jewelry, and other tiny objects.
5. This planetary glass set is a brilliant gift for the wannabe astronomer in your life.
I can see myself wowing my party guests with these cool glasses. The design is gorgeous, but they also give me the excuse to make an excellent space pun. These glasses are out of this world, don't you agree?
6. These kitchen timers are cute enough to eat.
I don't cook often, but when I do, I tend to wander away from the kitchen and forget about my food. These delightful kitchen timers are difficult to ignore or dismiss, which may help a serial roamer like me.
7. If you're a baker, this rocket ship container needs to be in your life ASAP.
I really like the idea of a multi-use baking container. You can cook, decorate, and even eat your cupcake in this container.
8. You won't ever want to leave the lab again with these cool shot glasses.
I'm not much of a drinker, but I sure do like science. These laboratory shot glasses are fun and unique, even if you're just nursing apple juice.
9. Lego fans rejoice! You can make bricks out of cake or jello thanks to this unusual mini pan.
This product really brings me back to my childhood. I like Lego blocks and brownies, so why not combine the two? You'll definitely want to play with your food.
10. These brush scrubbers sure do look like shark fins.
I dislike touching sponges and Brillo pads because the texture bothers me. This product is cool because all you have to do is pinch the colorful shark fin and clean away. Cue the Jaws theme music.
11. You won't ever have to touch hot handles again thanks to these silicone butterflies.
Everyone remembers the first time they burn themselves in the kitchen. It's not pleasant. If you value safety, I definitely recommend these adorable pot holders.
12. This whale strainer helps you remove excess water.
This cute strainer drains excess water from your cooking pot and protects your hand from the scalding liquid. I bet you'll have a whale of a time. Sorry. I can't help myself.
13. These tiny guys can hold up your cutting board.
I absolutely love this product. I always end up storing my chopping board in weird places because it's so big and awkward. These little figures make it possible for me to store my chopping board anywhere.
Judge me by my size, do you?
14. This cow kettle is sure to make you smile.
I drink a lot of tea, so a cute kettle is a must in my book. This kettle is like any ordinary kettle, but the only difference is that it's designed to look like an adorable cow.
Let's moove on to the final gadget. See what I did there?
Most people have salt and pepper shakers in their kitchen, but not everyone has salt and pepper shakers that move across table. These wind-up robots are fun, unique, and functional.
Related Video