Home & Garden
5 gorgeous gadgets for a connected kitchen
Looking for something beautiful, but functional? We've got you covered!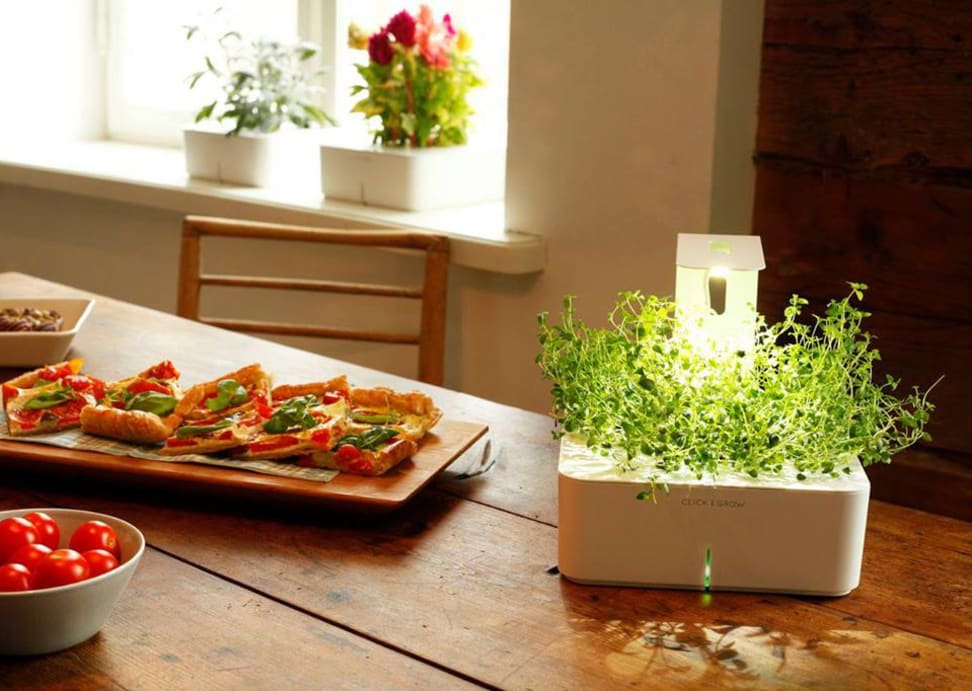 Credit: Click and Grow
Nothing's more inspiring than a smart gadget that's the perfect combination of technology and design. We want our smart devices to assist us in the kitchen with minimal issues, but cooking's still an art form and our tools are our instruments.
What would a virtuoso be without her beautifully crafted violin? That's why we've sought out smart gadgets that are aesthetically pleasing, but still highly functional.
Click and Grow
I'm all about the Click and Grow, a smart garden that requires minimal human effort. This device grows herbs and vegetables with little special care or attention, which is perfect for someone like me. I'm so skilled at murdering plants, there should be a book about it.
All you have to do is plug in the device, add water to the tower, and watch your plants grow. You can even monitor your plant's progress with a companion app on your smartphone. It's convenient and functional, but the design's great too. This product is excellent for city dwellers looking to add a splash of color to their dull apartment -- from purple lavender to bright red chili peppers.
Range Thermometer
Cooking really stresses me out. I don't trust myself around kitchen knives, and sometimes I burn my dinner. The Range, a smart thermometer from Supermechanical, helps eliminate those worries.
Just stick the probe into your protein of choice and you'll get an instant read of the temperature on the app. It's definitely an affordable, functional piece of tech, but the attractive design was what initially captured my attention.
The smart thermometer vaguely resembles a lollipop! Maybe it's the vibrant colors or the curlicue shape of the top piece. It's a beautiful cooking tool for the kitchen.
Hiku
Hiku is a shopping list assistant that fits in the palm of your hand. No peanut butter in the pantry? Let Hiku know!
This adorable device works in two ways. You can either speak into it or scan the bar codes on your food. The gadget generates a shopping list too, which you can then access when you're at the grocery store.
The design is simple--minimalistic even--but that's what I like about it. It's an easy-to-use device. Just press the silver circle and tell Hiku what you need.
Teplo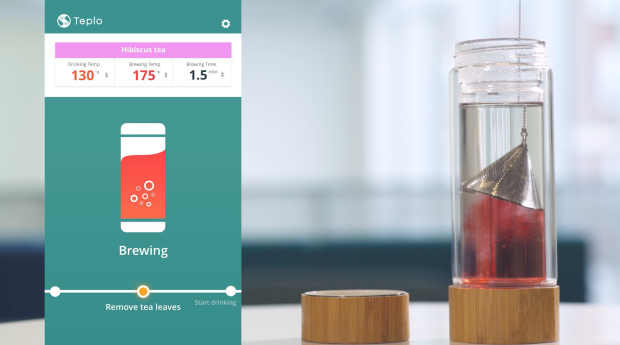 I'd consider myself a tea enthusiast. I consume about two cups a day, as it helps with digestion and brain function. But sometimes I get the water temperature wrong or screw up the steeping process. That's where Teplo, a beautifully designed smart bottle, comes in handy.
Whether you're working with hibiscus or rooibos, this gadget should brew a perfect cup of tea. The companion app allows you to monitor brew time and water temperature, which is excellent for those who tend to wander away from their cup. This product not only simplifies the tea making process, the design is superb too.
The bamboo lid and matching base give it a natural look. I also find it soothing watching the tea leaves turn the water different colors.
According to the company's Indiegogo page, the Teplo Bottle is expected to ship in November.
Seed
Seed is a smart bottle that reminds you to drink water, but there is a lot of other great features too.
The LED touch screen on the cap tells you the water temperature in real-time, which is good because there's nothing more unpleasant than guzzling down lukewarm water. This gadget also lets you know when your water's unfit to consume. The bottle seems to serve its purpose, but the science behind it really tickles my inner nerd.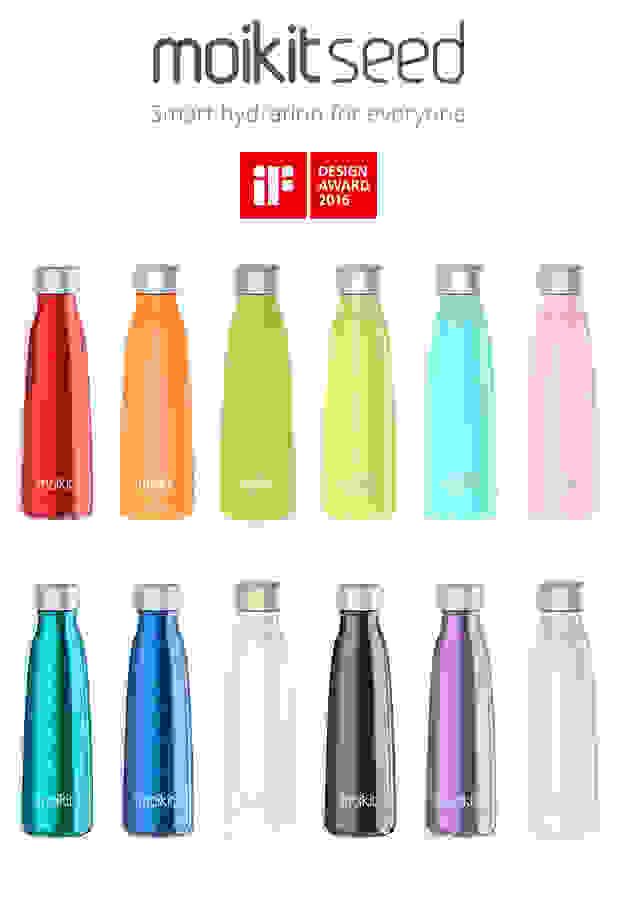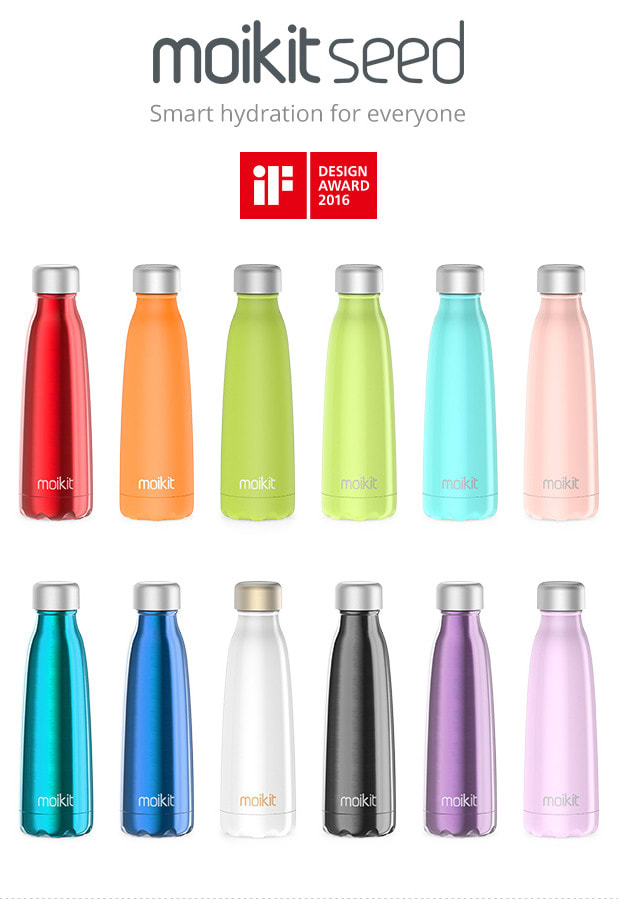 Moikit, the makers of this device, offer a wide array of dazzling colors and make their bottles naturally insulated. This gadget supposedly keeps water cool for 24 hours and hot for 12 hours. The bottle is elegant looking, but seems practical.
Unfortunately, we haven't tested this product ourselves, so we're unable to speak to how well it works. But a handful of consumers on the company's Indiegogo page aren't over the moon with it. The bottle doesn't seem to give accurate real-time water temperature information.
Related Video