Home & Garden
From Kindles to Sonos speakers, Amazon has some can't-miss deals today
Amazon always has some great deals, but today's crop is especially strong.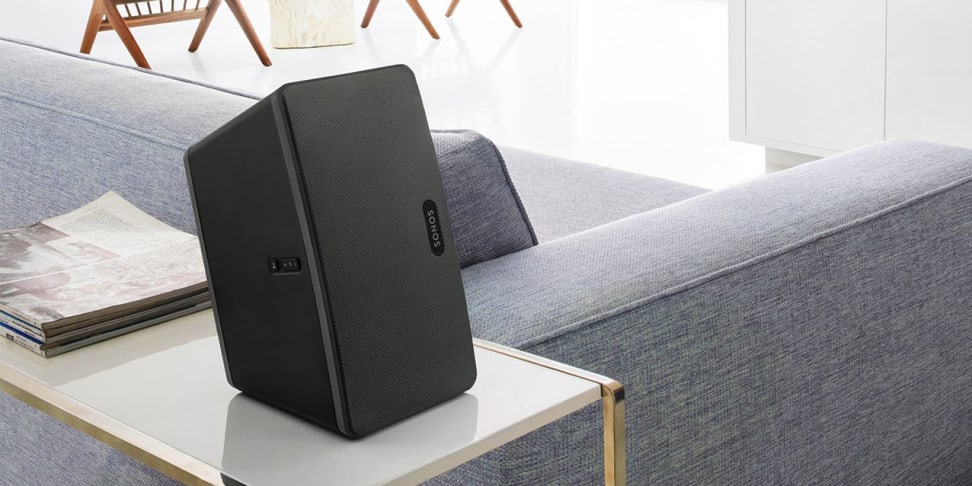 Credit: Sonos
Amazon puts out a slew of deals every day, and some days are definitely better than others. Today is one of the good ones, though, with discounts on a ton of popular and well-reviewed products across the site.
We've gone through and picked out the highlight deals. But act fast, these may not last past today.
Kindle recently ran this same discount and it was a big success, driving the cost of the near-perfect Paperwhite to just $99 and the base model Kindle to below $50. Those are great prices on a gadget that almost everybody in our office already owns.
Sonos discounts are rare as it is, and discounts on the black Play:3 model are even moreso. This is the lowest price we've ever seen on one that is sold direct from Amazon, with the previous low being $15 higher. Snap this up as soon as you can. One catch is it is exclusive to Prime members, but if you're not one you can sign up for a 30-day free trial here.
Mesh Wi-Fi routers are all the rage these days, but the prices are still a bit outrageous. This discount softens the blow a bit and gives you two tri-band routers that are Alexa-compatible, enough to cover a large two-floor house in sweet, sweet connectivity.
Etekcity makes a few of Amazon's top-selling products in weird little categories, and this is one of them. These are the most popular timers on Amazon, and they're useful for anything from cooking, to board games, to test prep.
This Asus is one of the better gaming laptop discounts we've seen lately, with a fast 6th-generation Intel Core i7 processor, 8GB of RAM, and a 512GB SSD for under $800. It doesn't have any of the glitz or flash of your typical gaming laptops, making it perfect for anyone who just needs a powerful computer for photo editing (with maybe a little gaming on the side)
These Etekcity LED lanterns are incredibly popular, with a 4.7-star rating and over 4,500 user reviews. They're cheap, they're effective, and they're a way better solution than either a kerosene lantern or your smartphone if the power goes out.
Contigo autoseal mugs are like the iPhone of travel mugs. They have a 4.4-star rating on Amazon with over 12,000 (!!!!) user reviews. That's insane. They're more than 1/3rd off the regular price today, so snap up a few while you can.
We haven't reviewed this slim upright vacuum, but it's the #1 seller among stick vacuums on Amazon right now and it has a healthy 3.9-star rating from over 3,100 user reviews. It's a cheap vacuum so I wouldn't expect miracles, but for less than $50 it's a good pickup.
Speaking of not expecting miracles, these cheap Bluetooth earbuds from TaoTronics are enormously popular on Amazon, with a 4.3-star rating and over 4,200 reviews. They're almost certainly not very durable, but they should get the job done and their over-ear hook design is the way to go if you want to use them at the gym or while running.
Breaking out the full-size vacuum is annoying when you just want to pick up some small messes here and there. This Black+Decker vacuum runs off of a Lithium-ion battery so you can easily take it anywhere. It's got a very healthy 4.4-star rating from over 5,500 user reviews, so it seems like a safe bet at a great price.