When I visited HiMirror at CES, I wasn't sure what to expect. I mean, it's a smart mirror that analyzes your face and highlights the imperfections in your skin. If you're self-conscious like me, it might not sound like a fun experience. I was reluctant to try it, but too intrigued to say "no."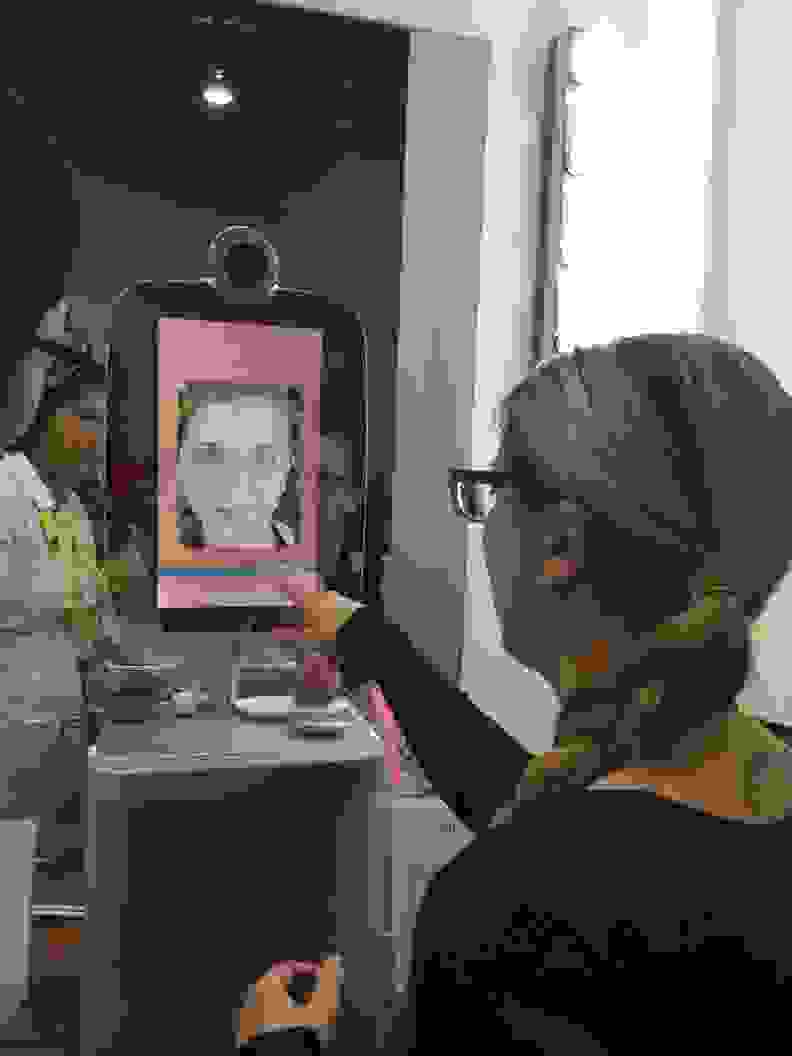 I used the basic HiMirror. It was much larger than I anticipated, and I had to stand on my tiptoes because the device was mounted too high on the wall. Yeah, I'm short. The booth was bathed in a bright white light, so it felt like there was a spotlight on me. Having walked the show floor all morning, I was cranky and tired and in no mood to be judged by a mirror. Admittedly, I thought the mirror was going to lecture me like a school marm. What happened instead took me by surprise.
It turns out the mirror isn't too harsh of a critic, at least not with me. I guess it pays to moisturize your skin every day and stay out of the sun. I'm not sure you'd even call that a skincare routine, but it's something. All I know is I dry out like a sponge in a blazing furnace if I'm not careful.
The mirror rates different areas of your face on a scale of 100 and, ahem, I scored well across the board. The gadget also tracks your skin's progress and the types of beauty products you're using. It's like having your own personal skincare consultant. Also, I didn't even have to touch the mirror to make it work. You control it by voice or gesture. No smudges here!
I checked out the HiMirror Plus too. This product mirrors (ha!) the same features of the basic model. The only difference is that it recreates five different lighting scenarios. Do you want to apply your make-up in a shopping mall or a restaurant? What about the sunny outdoors? Well, these lights help you do just that.
The HighMirror Plus, which retails for $259, will be available on January 12th. The basic HiMirror, on the other hand, is $189.95 and available now on Amazon.