Home & Garden
Will Sears' Kenmore brand still sell Whirlpool appliances?
Whirlpool will still make some Kenmore washers, fridges, and dishwashers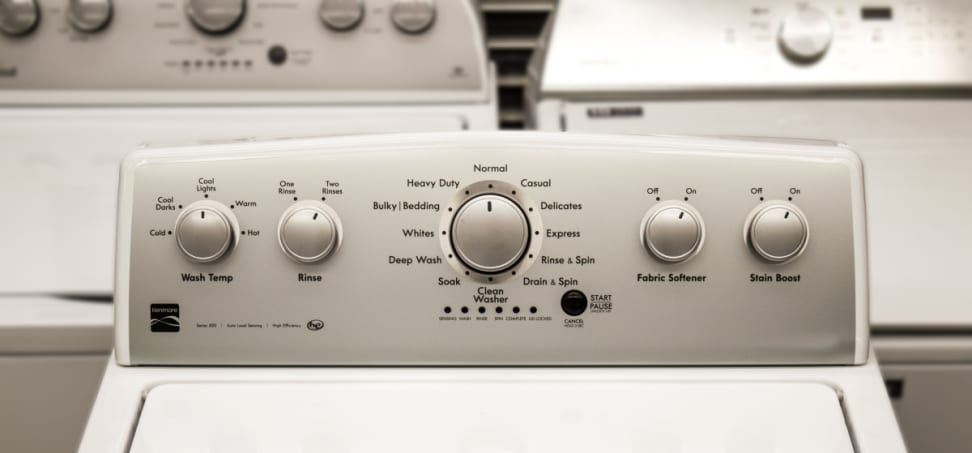 Credit: Reviewed.com / Jonathan Chan
Although Sears stores will no longer sell Whirlpool appliances, the two companies have not completely severed ties.
According to Sears, Whirlpool will continue to manufacture appliances for Sears' own Kenmore brand. That means customers can still buy a Whirlpool-made dishwasher, fridge, or washing machine at Sears—except it will wear a Kenmore badge.
The longstanding relationship between Whirlpool and Kenmore "is not affected," wrote Sears spokesman Howard Riefs in response to an e-mailed inquiry from Reviewed.com.
Appliances sold under the Kenmore brand are made by a variety of different manufacturers including LG, Frigidaire, and Whirlpool. These relationships are usually subject to the terms of multi-year contracts.
Currently, Whirlpool makes the majority of Kenmore's side-by-side refrigerators, top-loading washing machines and matching dryers, and dishwashers.
Find out who makes your Kenmore appliance
Historically, Kenmore appliances were exclusively sold at Sears. Today, Kenmore is the first major appliance brand to officially be sold on Amazon.