Home & Garden
Star Wars fan girls, you will love this chic '50s-inspired clothing line
Go retro with Her Universe's latest collection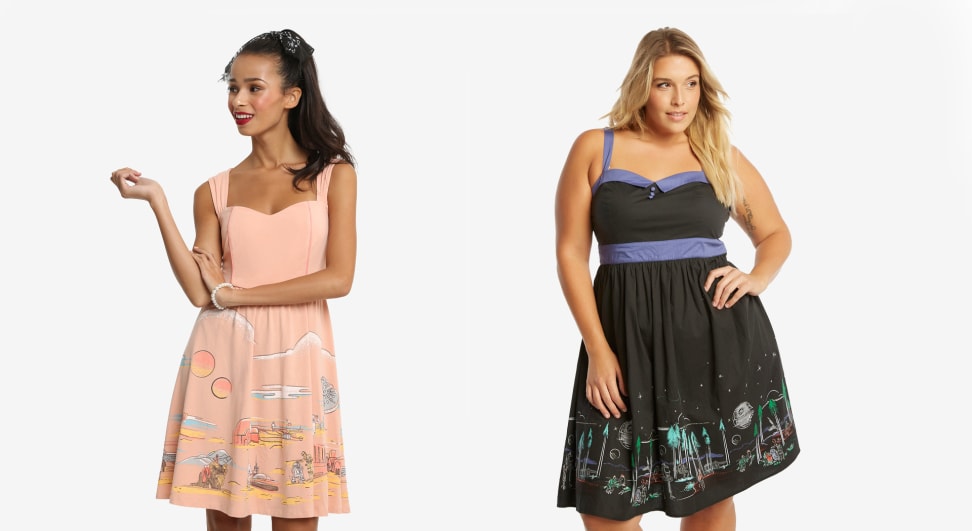 Credit: Her Universe
Her Universe, the most glorious fashion company in existence (I'm a tad biased), just released a 1950s-inspired Star Wars collection and it's everything my little black heart could possibly want. From an AT-AT poodle skirt to a sweetheart dress depicting the vast Tatooine desert, this line is straight-up adorable. If you're looking to shake up your style, look no further. I curated a list of Her Universe's retro-themed garments for your viewing pleasure. There's even a 20% off sale going on right now, so get on it!
Star Wars AT-AT Skirt
This periwinkle blue swing dress is too cute for words. You'll be the talk of the galactic sock hop, for sure.
Tatooine Sweetheart Dress
This peach colored dress is a personal favorite of mine. The sweetheart neckline is super flattering.
Naboo Symbol Cardigan
This cardigan is perfect for the fall weather. It'd look amazing with a pair of dark jeans or a pleated skirt.
Available in plus sizes as well
Naboo Landscape Woven Circle Skirt
Between the pastel colors and minute details, this gorgeous skirt is truly one of a kind.
Available in plus sizes as well
Endor Landscape Dress
Ah, the forest moon of Endor. Lovely place, innit?
Available in plus sizes as well
Star Wars Initial Cardigan
This cardigan has a really subtle design, making it great for work environments.
Related Video