Home & Garden
The best online Black Friday deals at Amazon, Best Buy, and more
We've rounded up all the best deals so you don't have to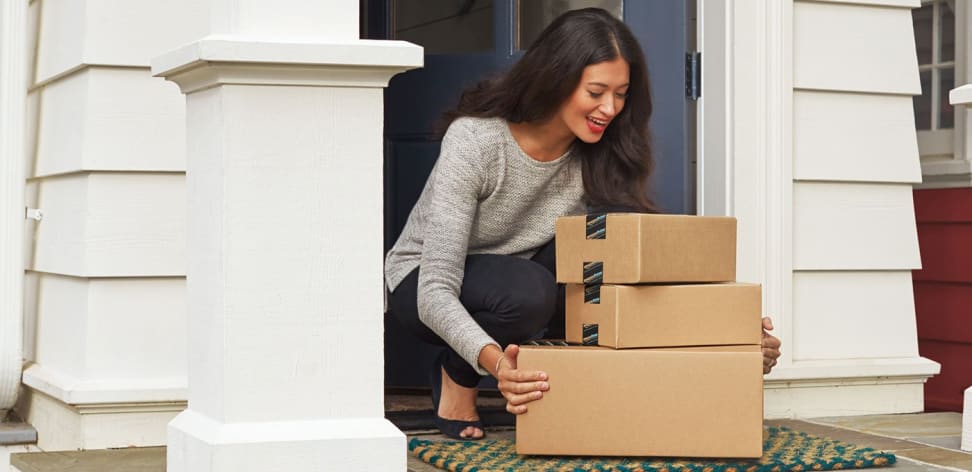 Credit: Amazon
Editor's Note
This article was last updated on November 25th at 10:14 PM Eastern
While 2016 has definitely had its ups and downs, this year's Black Friday is set to be the biggest yet with hundreds of deals on the latest in tech and home goods. There'll be plenty of good—and bad—products on sale, though, so our team will be leveraging their expertise to highlight the best deals.
Below you'll find links to help you shop at most major retailers in nearly every category out there. Whether you're shopping for a new TV, a Kindle, a smart home hub, or a toy for your kid, there's something here for everybody.
Bookmark this page! We'll be updating this article from now until midnight on Black Friday with the latest and greatest deals.
Our Favorites
Amazon Echo ($139.99, SAVE $40) The gift to give in 2016, Amazon's easy-to-use smart speaker and personal assistant turns any home into a smart home.
Fire Kids Edition Tablet with Blue Kid-Proof Case ($74.99, SAVE $25) Get your kids this affordable tablet before holiday travel, and they'll be reading and watching videos instead of asking, "Are we there yet?"
iRobot Roomba 650 Robotic Vacuum Cleaner ($274, SAVE $100) From the best-known name in robot vacuums, this basic cleaner picks up dirt even when you're not home—and now it's at a record-low price.
Amazon Fire TV Stick w/ Alexa Voice Remote ($29.99, SAVE $10) Put apps like Netflix and Hulu on almost any TV, and get easy-to-use voice control and the Amazon Alexa smart home personal assistant, too.
Sonos PLAY:1 Compact Wireless Smart Speaker ($149, SAVE $50.99) Take this easy-to-connect wireless speaker anywhere for great sound, and keep the party going wherever you are.
Echo Dot ($39.99, SAVE $10) A smart home essential, the Echo Dot is a smaller, more-affordable version of Echo—and it's at a record-low price.
Kindle Paperwhite ($99.99, SAVE $20) For serious book lovers, the Paperwhite e-reader is easy on the eyes—and now easier on the wallet.
DJI Phantom 4 with Two Extra Batteries and Charging Cradle ($999, SAVE $400) The DJI Phantom 4 is one of the most popular drones around, and this is easily the best deal we've ever seen on it.
Wusthof Gourmet Seven Piece Starter Block Set ($129.95, SAVE $154.05) Over 50% off one of the most trusted names in the kitchen. Don't get fooled by bargain basement knife sets.
Instant Pot 7-in-1 Pressure Cooker ($68.95, SAVE $61.00) Amazon's #1 best seller pressure cooker has earned a lot of fans
Breville Multi-Speed Juicer ($125.49, SAVE $74.50) Another #1 best seller in its category. 900 watts of health-making goodness.
FoodSaver V2244 Vacuum Sealing System with Starter Kit ($62.30, SAVE $37.69) Keep your food fresher longer. Also a must for sous vide cooking.
Ecobee 3 Thermostat with Sensor (works with Amazon Alexa) ($198.99, SAVE $50.01) This top-rated smart thermostat will start putting money back in your pocket almost immediately
Epikgo Hover Board ($699.99, SAVE $300) A hoverboard with a penchant for off-roading
Kenmore Elite 31150 Bagged Upright Vacuum ($209.99, SAVE $140.00) Reviewed.com's pick for Best Vacuum for the Money is more affordable than ever thanks to a price drop
---
Televisions
Amazon
Walmart
Best Buy
Groupon
Home Entertainment
Amazon
Walmart
Best Buy
Video Games
Amazon
Best Buy
Walmart
Microsoft Store
E-Readers
Amazon
Computers, Tablets, & Accessories
Amazon
Microsoft Store
Walmart
Best Buy
Smartphones and Accessories
Amazon
Walmart
Straight Talk Samsung Galaxy S5 4G LTE Prepaid Smartphone, 64GB (U.S. Warranty) ($149, SAVE $200)
Kitchen Gadgets and Accessories
Amazon
Walmart
Toys & Games
Amazon
Walmart
Best Buy
Smart Home
Amazon
Walmart
Home Depot
Honeywell Wi-Fi Programmable Touchscreen Thermostat ($79, SAVE $70)
Large Appliances
For more home appliance deals, check out our Black Friday home appliance buying guide
Cameras, Lenses, and Accessories
Amazon
Olympus
B&H Photo Video
Adorama
Sears
Walmart
Fujifilm Instax Mini 7S Instant Camera (includes Fujifilm Mini Film 10pk ($48, SAVE $21.99)
Canon.com
Drones
Best Buy
Walmart
Adorama
DJI Phantom 4 with Two Extra Batteries and Charging Cradle ($999, SAVE $400)
Personal Audio
Amazon
Best Buy
Baby
Walmart
Amazon
Health, Beauty, and Fashion
Amazon
Sephora
Walmart
Target
Macy's
MICHAEL Michael Kors Asymmetrical-Zip Walker Coat ($99, SAVE $28)
Kenneth Cole Womens Faux-Fur-Trim Chevron Quilted Down Coat ($79, SAVE $20)
Tools
Sears
Amazon
Home Depot
Lowe's
More Home & Outdoors
Amazon
Walmart
Lowe's
Home Depot
Target
Dyson.com
Sears
---
Expired Deals