Home & Garden
The most popular Instant Pot is the lowest price it's been all year
If you don't have an Instant Pot, you need one.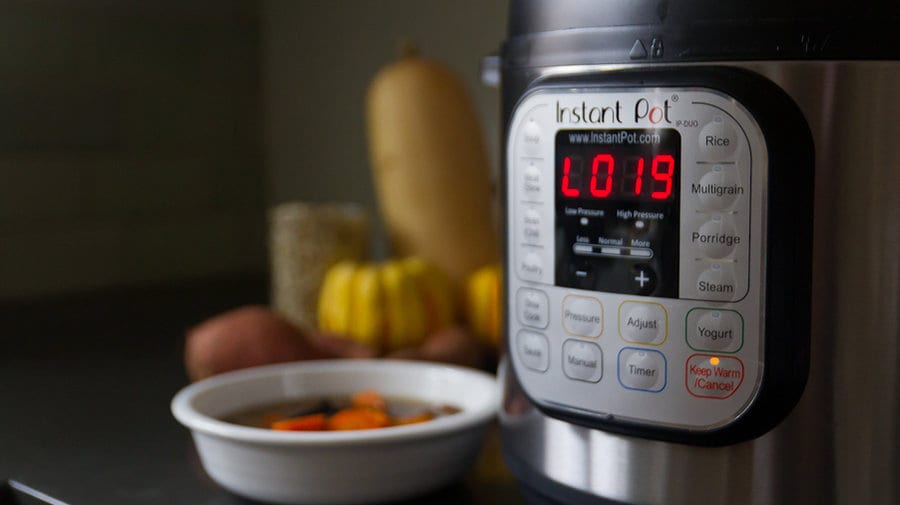 Credit: Instant Pot
If you're limited by space or time in the kitchen, or you really enjoy learning new ways to cook, you need an Instant Pot.
Not only can you cook everything from soups and stews to spaghetti squash and whole chickens with next to no effort, but the Instant Pot DUO 7-in-1 is on sale for the lowest price we've seen all year. Right now, you can get this electric pressure cooker for just $69.99, a massive discount from its usual $99 price tag. And this deal is only good for the day, so don't hesitate if you've been waiting for the IP to go on sale.
This 30% drop in price is the perfect opportunity to try one of the most popular ways to cook. I picked mine up over the summer, and I wasn't sure I'd even like it. Now, I use my IP at least 3-4 times every week! Just last night, I made a full meal of meatloaf, potatoes and carrots all at once (using this recipe). After 15 minutes of prep and 30 minutes in the pressure cooker, dinner was served.
What can you do with an Instant Pot?
The Instant Pot DUO 7-in-1, as its name suggests, has seven pre-set functions to make pressure cooking even easier. Its settings include soup, rice, multigrain, porridge, steam, yogurt, bean/chili, and meat/stew. It's also got easy options for sauteing, simmering, slow cooking, and a keep warm function.
With an Instant Pot, you can ditch your rice cooker and your Crock-Pot to free up storage space in your kitchen. It's also super handy if you're cooking a big meal, as it functions like a hot plate for sauteing and can handle large batch recipes. You can also get really creative with what you cook in your IP. You can make a giant pancake, simmer homemade cough syrup, bake muffins and cakes, and more. It can even reheat your food if you're like me and don't own a microwave.
What accessories should you get?
The IP already comes with a handful of useful accessories, including a steamer rack (which I used to make my meatloaf dinner), a soup spoon, and a rice paddle. And there's even a pretty decent recipe book to get you started. But that's not all you need to get the most out of your pressure cooker.
A tempered glass lid ($15) is the #1 accessory I can recommend. It's perfect for simmering soups and sauteing veggies. And after you're done pressure cooking, it's a lot easier to use to cover your food than the heavy pressure-seal lid.
You will probably also want to invest in a steamer basket ($8.50) for perfectly cooked vegetables, a springform pan ($11.50) for desserts like cheesecakes, a second pot insert ($30), a spare sealing ring ($8), and a silicone pot cover ($13) for easy leftover storage.
Prices are accurate at the time of publication, but may change over time.