Home & Garden
The only blender you need is 35% off today
It's a regular blender, "bullet" blender, and food processor—all at once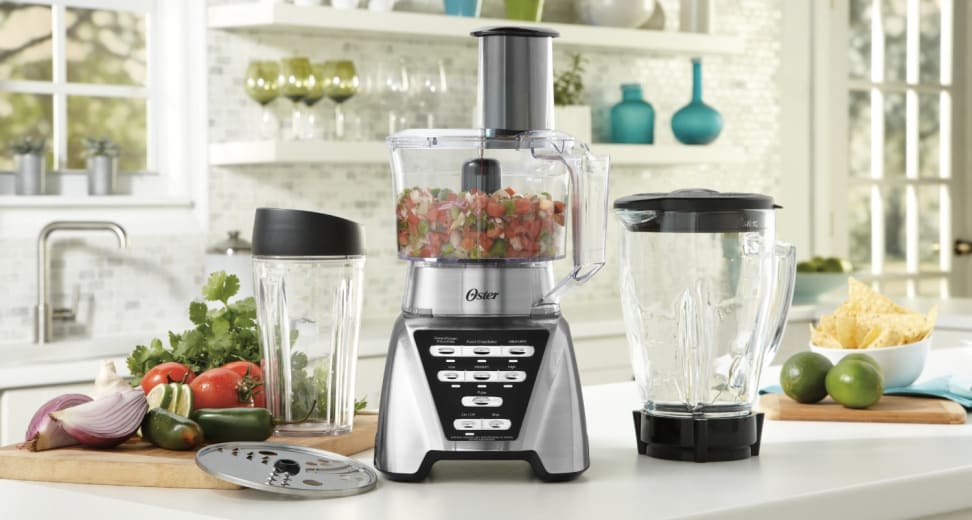 Credit: Oster
The Oster Pro 1200 calls itself a 2-in-1 blender, but we're pretty decent with numbers here, and boy does this thing seem like a 3-in-1. There's the traditional blender pitcher, a full-sized food processor attachment, plus a personal blending cup in the style of a Nutri Bullet blender. That's three, right?
All three attachments work with the same 1200-watt base, so if your kitchen only has room for one countertop appliance, here's a way to fit three in the footprint of just one. No wonder it's one of the most popular blenders on Amazon, and the #1 bestselling small appliance set.
Apart from occasional price drops down to $70 or so, the Oster Pro 1200 has pretty much lived at its $90 MSRP since it came on the market. So today's price, just $57.59, is the best price we've ever seen for this product, and a no-brainer for any blender-less kitchen.