Home & Garden
The top 3 Pi Day deals you can get online that aren't pizza
These deals are so clever, it's almost irrational!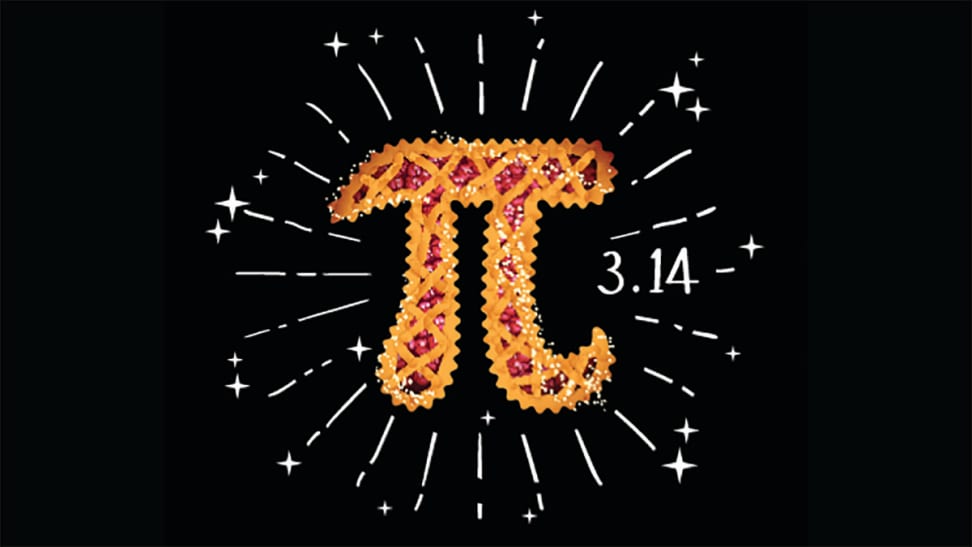 Credit: art-skvortsov / Getty Images
I grew up in a household that celebrated math, attending college math classes throughout my childhood thanks to having a super enthusiastic math professor for a father. So Pi Day is a pretty fun day for the Gordon family. While we typically celebrate by trading bad math puns back and forth via text, we're not the only ones marking the holiday.
A number of retailers across the nation run special deals in honor of the numerical day, the bulk of which are for in-store purchases of, you guessed it—pies. Pizza and fruit pies are marked down to or discounted by $3.14 at the likes of Whole Foods, BoJangles, Marie Callender's, Hungry Howie's, and Your Pie. But if you're not about to wreck your diet for an arbitrary math holiday, there are plenty of online shopping deals you might want to know about too.
1. ThinkGeek is nerding out with 31.4% off 314 items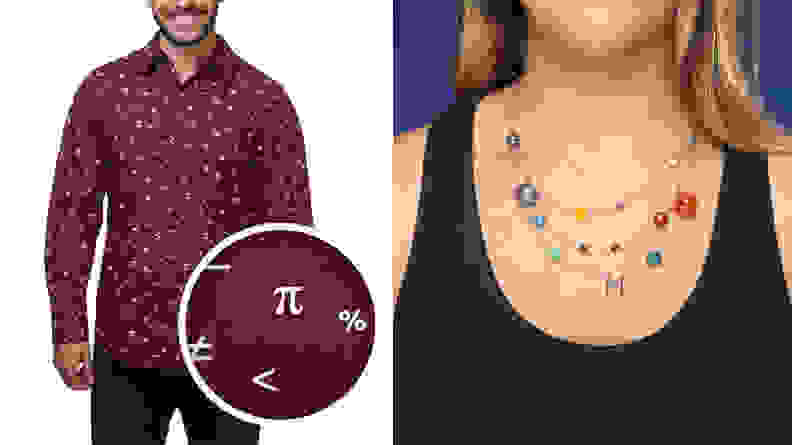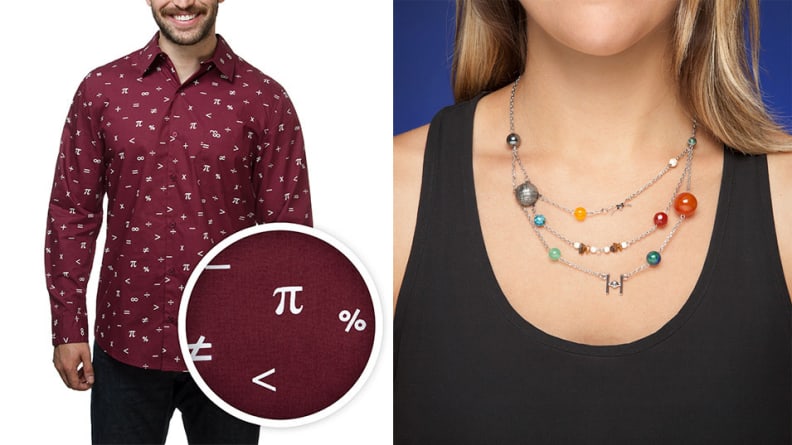 Leave it to the company that specializes in geeky products to have the biggest online sale for Pi Day. The niche retailer has discounted 314 different items, ranging from clothing and jewelry to home decor and toys, taking 31.4% off the list price of each. You can find things to reflect your love of math, science, Star Wars, Star Trek, Dr. Who, Pusheen the Cat, Marvel, Nintendo, and more. I may or may not have already ordered this math-themed shirt for my dad and this Star Wars necklace for myself.
Find the perfect fan favorites in ThinkGeek's Pi Day sale
2. eBay's got loads of items for $3.14, $31.40, and $314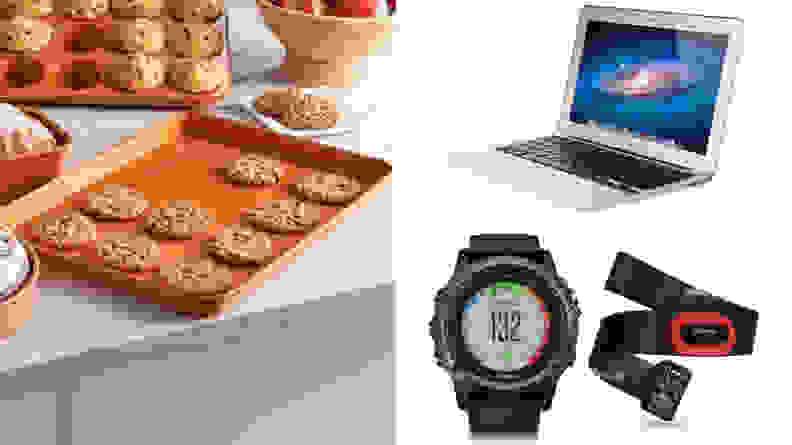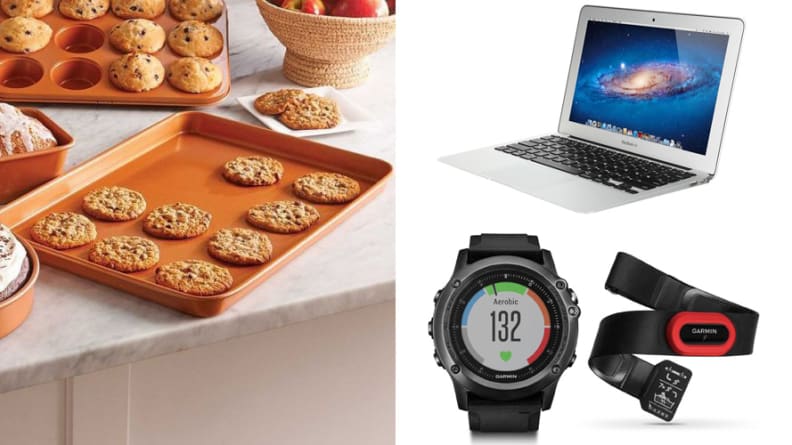 Today only, you can find a load of discounts on items that range from cheap to high-end at thematic prices. For instance, there's a refurbished Apple Macbook Air Core for $314 (69% off), a Garmin Fenix 3 HR Fitness Tracker for $314 (51% off), and a 2-pack of Gotham Copper Baking Sheets for $31.40 (55% off).
There are also dozens of items in the Under $10 store that are priced at a special $3.14 (or less!). Check out categories like Fashion Earrings, Fashion Rings, Women's Sunglasses, Cell Phone Cases, Car Mounts, Candles, Kitchen Tools, and Fairy Lights for fun buys under $5. The best part is that the entire Under $10 store has free shipping with no minimum order requirements, and there's no bidding, which means no waiting.
Bonus: You can also get a $30 Domino's gift card for just $25, saving 16%.
Check out all the eBay Pi Day deals here
3. Microsoft has laptops and PCs for $314 or 31.4% off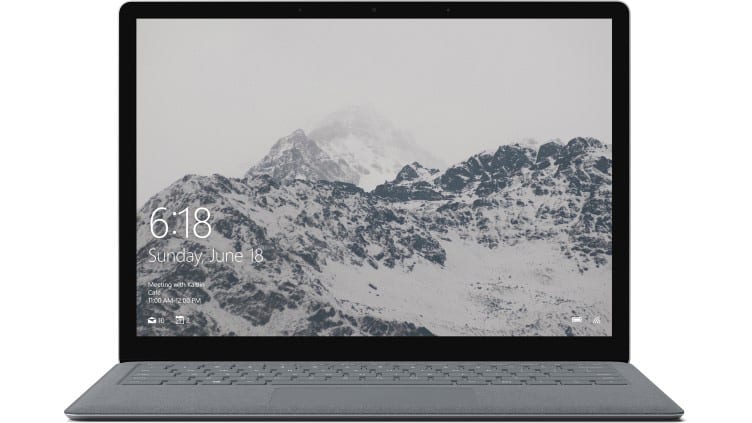 Four years ago, Microsoft held its first Pi Day sale, and the tech giant has continued this tradition ever since. This year, they've discounted four laptops to $314 as well as dropped the prices of popular buys like the Surface by $200 or more. You can even find savings up to 31.4% on other select PCs and laptop sleeves and bags.
Browse all the Microsoft Pi Day savings
Prices are accurate at the time of publication, but may change over time.