Home & Garden
The top-rated garment steamer on Amazon is 57% off
For just $29.99, you'll never be wrinkled again.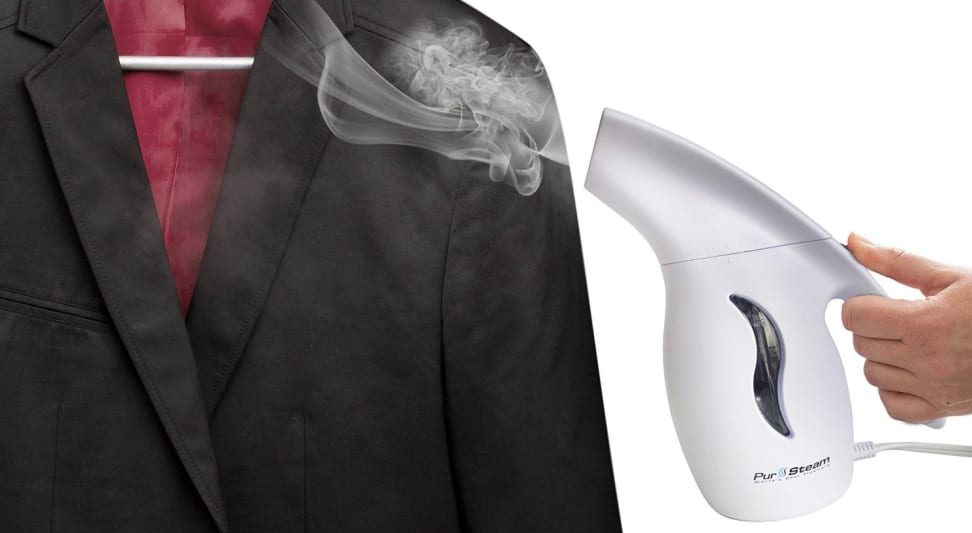 Credit: PurSteam
Nobody wants to show up to an important event looking all wrinkled. But it's hard to look good on the road if you've stuffed your clothes into a suitcase or sat on a plane all day.
That's why we're big fans of garment steamers. They're portable and gentle on clothes. Unlike the cheap, leaky irons that lurk in hotel closets, your steamer won't burn your clothes or make fabric look shiny if you misuse it.
Amazon has a deep discount on its top-selling, top-rated garment steamer from PurSteam. At just $22.99, it's 57% off its regular price—with free shipping on Prime. We think that's cheap enough to snag before your next trip.
It comes with an 180 mL water reservoir and a travel pouch, weighs under 1 lb., and has an automatic shut-off.
But, is it any good? We'd err on the side of "yes."
Even though we test many products in our labs, we're trusting the user reviews on this one.
With so many cheap, portable garment steamers flooding the market from manufacturers we've never heard of, it's impossible to know which ones are great and which ones are duds. Over 3,000 positive user reviews is evidence a product does what it says.
We don't know how long this deal is going to last, so we recommend snapping it up while you can.