Home & Garden
The world's prettiest AC connects to your phone—and it's on sale
Brace yourselves, summer is coming...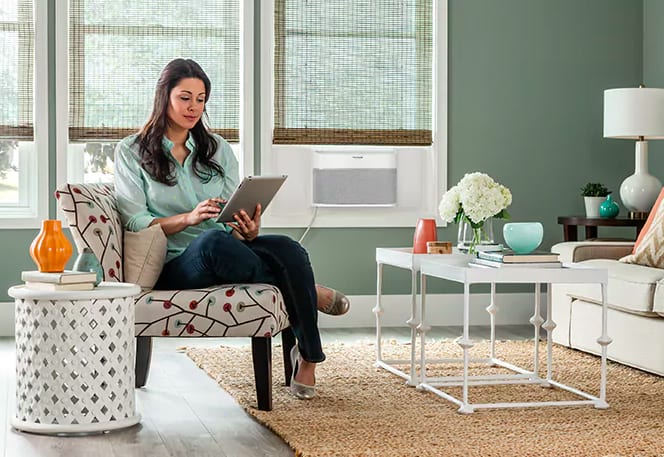 Credit: Electrolux
Yes, you can buy an attractive window air conditioner. But as far as we can tell, there's only one: The Frigidaire Cool Connect, which is on sale today.
Second runner-up in our Best Window Air Conditioners round-up, the Cool Connect is also a Wi-Fi connected smart appliance. You can use your phone to show current settings, change your desired ambient temperature, or even switch on the A/C before you get home.
Our tester did note slower cooling than our favorite window A/C units, plus flimsier build quality. But hey, that's the price of beauty.