Home & Garden
This award winning cast iron is only $15 right now—it's time to replace your scratched nonstick pan
A cast iron pan is versatile, cooks tasty meals, and will last you a lifetime and then some.
Credit: Lodge
Every kitchen should have a cast iron pan, and you can get a great one at a super affordable price if you're ready to take the plunge today.
The Lodge Cast Iron Square Grill Pan is only $15.27 on Amazon right now (typically $17-$20). We've tested a whole bunch of cast irons and the Lodge brand outperformed all the others. Plus, this one has grooves perfect for getting those classic grill marks on whatever you're cooking.
This particular model is labeled at 10.5 inches, but it actually gives you roughly 9"x9" of cooking space. The square shape is great for everything, but the grooves make it especially ideal for searing meats. It comes pre-seasoned with vegetable oil and has an assist handle for safely transferring your meals to and from the oven.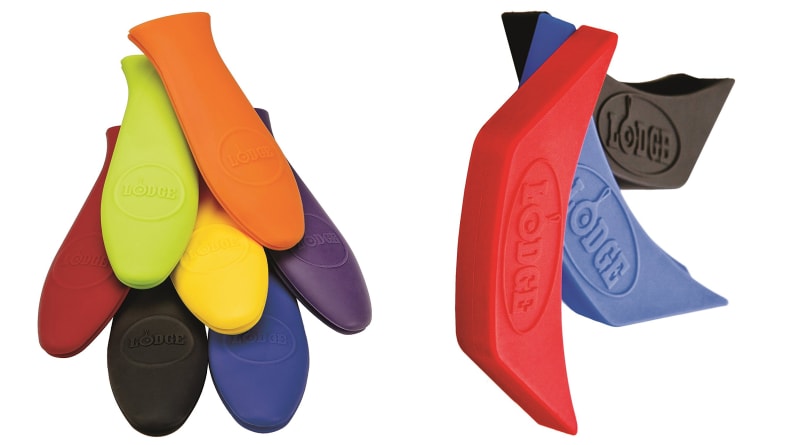 When you cook with a cast iron, the whole pan will get very hot, so it's best to protect your hands from the heat. You can use an oven mitt if you want, but there are silicon handle covers that you can slip on to protect your hands from up to 450 degrees Fahrenheit (but they are NOT oven-safe). And, they're only a few bucks a piece—$4 and up depending on your color preferences for both the handle and the assist handle.
Prices are accurate at the time of publication, but may change over time.