Home & Garden
This best-selling smart sprinkler system is the lowest price ever right now
The grass will always be greener with this Alexa-enabled smart sprinkler.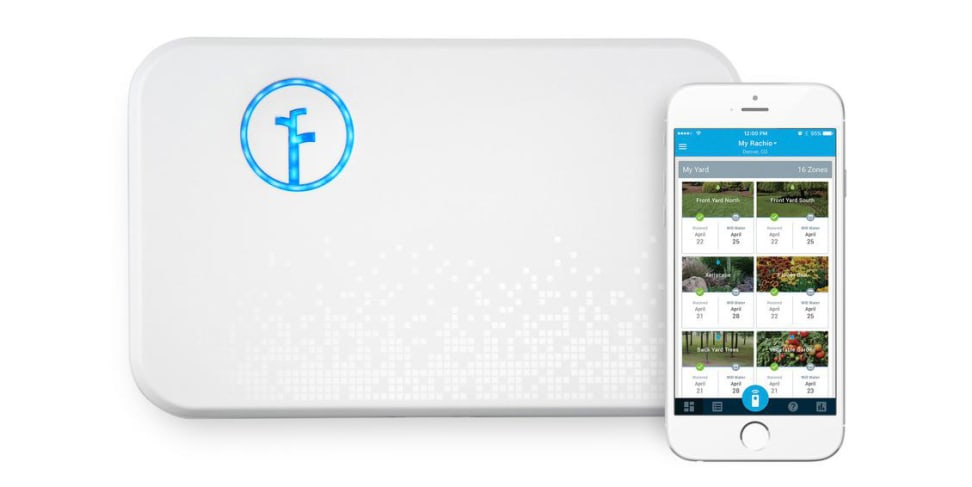 Credit: Rachio
Sprinkler systems make it easier to maintain a lush green lawn, but what if you could do even less work to achieve the backyard of your dreams? Enter: the Rachio smart sprinkler controller.
Today only, the 8-zone Rachio sprinkler controller is only $145 at Home Depot, a $35 discount and the lowest price we've seen. Have a larger lawn? The 16-zone controller is on sale for $175 ($48 off).
Rachio is the #1 best seller on Amazon, and for good reason. This sprinkler controller works with Amazon Alexa, is easy to install in under 30 minutes, can help you use less water and save money on your water bill, and is smart enough to adapt to your weather and soil conditions.
You may also be eligible for rebates up to 100%, which are available in certain areas. And, with as much as 50% savings on your water bills, you'll be able to recoup your investment over time even if you can't take advantage of a rebate.
Did I mention it's the only Amazon-certified sprinkler controller with Alexa integration? Oh, and it connects with other smart home platforms too, like Samsung SmartThings, Google Assistant, and even IFTTT.
If you're looking for a slightly more affordable option, the Blossom Smart Watering Controller is also on sale today at Home Depot for $99 (a 34% discount). This system doesn't connect to Alexa, but it is WiFi enabled and controllable via a smartphone app you can use no matter where you are.
Prices are accurate at the time this article was published, but they may change over time.