Home & Garden
This Etsy store sells handbags made entirely out of Legos
I like big bags and I cannot lie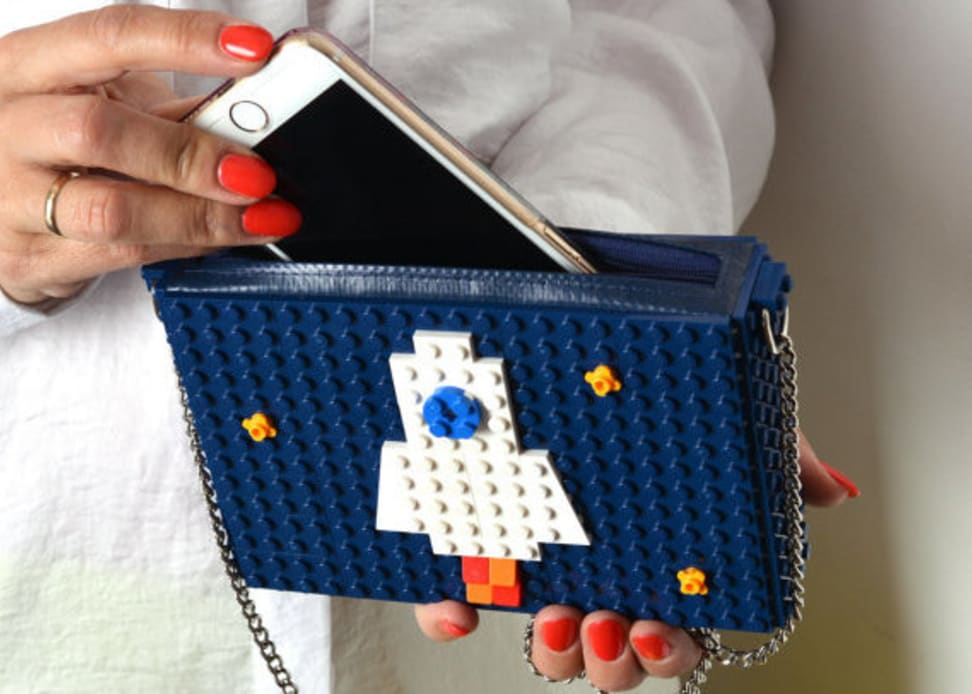 Credit: Etsy
Growing up, I always wanted my fashion to reflect my interests. Regular stud earrings? No thanks. Mrs. Pacman earrings? Yes please! A Jedi-inspired cardigan? Sign me up!
If you're into nerd fashion like me, then you're in for a real treat. I recently discovered Agabag, an Etsy store that specializes in nerd-friendly handbags and jewelry. Best of all? They're all made out of Legos.
From bow ties to cufflinks and everything in between, these products are really chic. The handbags come in all different sizes too! Whether you're looking for a clutch purse or something larger, this store has a handbag for any occasion.
Personally? I tend to prefer giant bags. After all, I'm the type of person that tries to stuff my entire life into one bag. What can I say? I like big bags and I cannot lie.
Unfortunately, as cute as these handbags are, they're pretty expensive. This monster face clutch purse, for example, will cost you a whopping $340. Ouch. They're as expensive as designer purses. These handbags are outside my price range, but hey, my birthday is around the corner (hint hint).
If you're comfortable shelling out that kind of money, then by all means! These handbags are definitely unique, and probably won't stain or rip easily. Agabag also offers a wide variety of styles, as shown in the following Instagram posts:
Related Video