Home & Garden
This smart owl watches over your humble abode so you don't have to
It's a real hoot.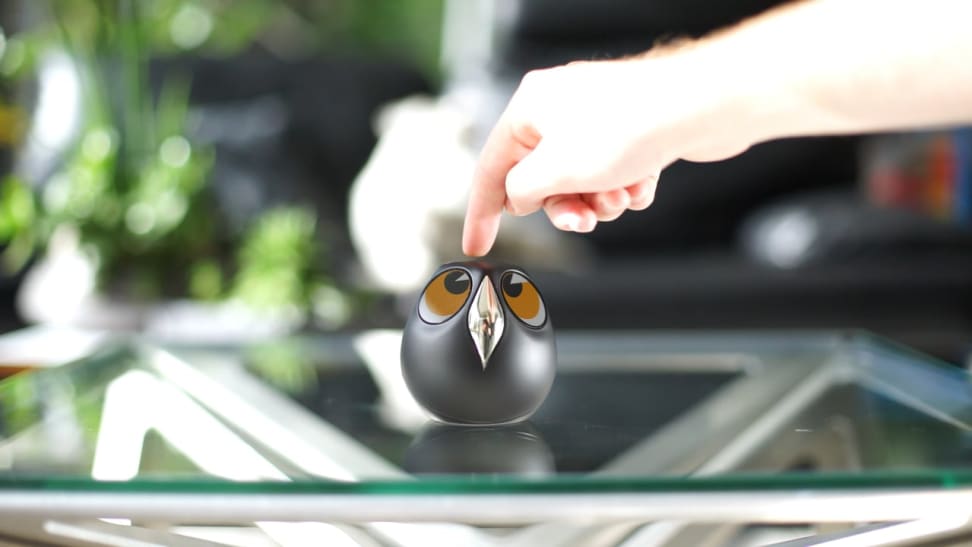 Credit: Vimeo
Whether it's Hedwig from Harry Potter or Bubo from Clash of the Titans, owls seem to be one of the most popular birds out there. With their giant eyes and soft looking feathers, what's not to love? Like many other bookworms who grew up with J.K. Rowling's boy wizard, I've always dreamed of having a pet owl. That dream is now a reality thanks to Ulo, the interactive owl that watches over your house.
Ulo is a surveillance camera that's designed to look like a tiny black owl. This gadget takes snapshots, streams live video, and it can even see in complete darkness. You can place the little owl on a flat surface or hang it from a wall with a special adhesive magnet. Unlike other security devices, Ulo is waterproof and functions as an outdoor camera. The companion app, which receives data from the owl, is available for both iOS and Android phones.
What I like best about this device is the way it expresses emotion. I'm a sucker for animated robots, so Ulo really hits all the marks in my book. If it starts to rain, Ulo adopts a disgruntled look. If Ulo requires more charge, the owl will look sluggish, as if it pulled an all nighter. It's way more fun than your standard security camera.
Vivien Muller, Ulo's creator, is currently accepting pre-orders on his Kickstarter page. The owl is expected to ship worldwide early 2017. According to Muller, the estimate U.S. price is about $222.
Related Video