Home & Garden
This WiFi-enabled stuffed animal lets you send hugs anywhere in the world
This huggable friend can bridge the distance between anyone
Credit:
Maybe you're in a long-distance relationship. Maybe you're a parent who travels a lot. Either way, texts and Facebook messages don't always cut it. If you've ever wanted to send a hug across the world, you'll love this adorable plush toy, which allows you to do just that.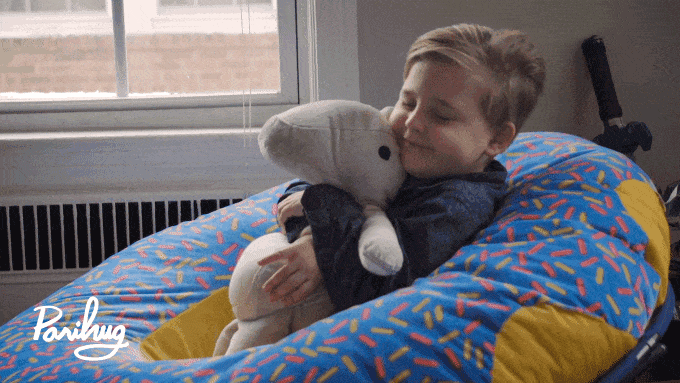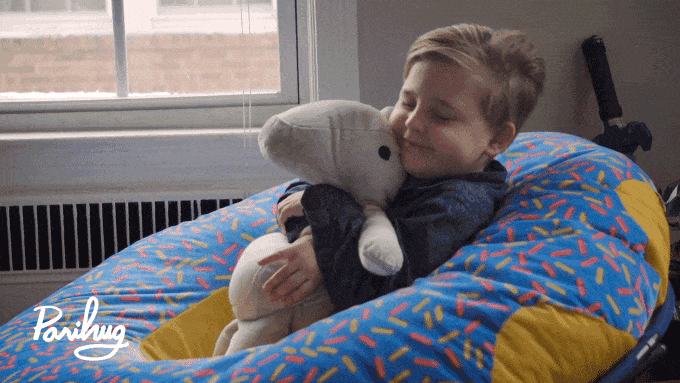 Parihug is a WiFi- and Bluetooth-enabled stuffed animal that lets you feel a hug from anyone in the world. So, when you give it a squeeze, another Parihug will vibrate and purr in response. The tighter you hug, the more it vibrates. There's a smaller version too, but he's a little different.
Little Pari doesn't have a haptic motor, so he doesn't vibrate or purr like the others. Instead, he comes with a special code that you can enter into the companion app on your smartphone. Hugs can then be sent to a full-sized Pari from the app. You can even adjust the intensity of the hug with a slider.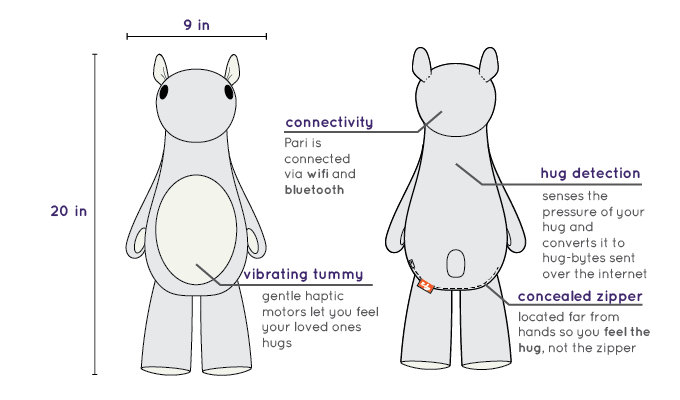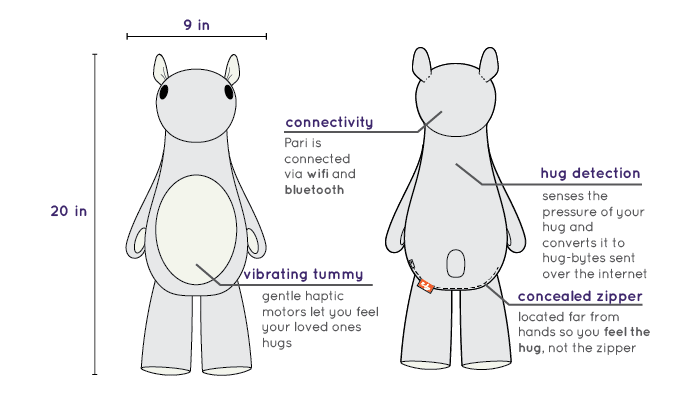 What I really like best is the design. Parihug is the friendliest looking aardvark I've ever seen. Now, I don't claim to be an expert on aardvarks, but they're pretty damn terrifying in real life. Seriously. Look them up on Google. Are you a pig? Are you an anteater? What are you?
The muted color scheme makes Parihug look a little worn, but I think that's part of the appeal. After all, kids usually develop the strongest bonds with those raggedy toys. I don't mean to say the aardvark is low quality, but it's the kind of toy that cuddles its way into your heart.
According to the Kickstarter page, Parihug already surpassed its original goal, which says a lot about the demand for such a product. The estimated shipping date is December 2017, and a single, full-sized Pari will cost you $75.
Related Video