Home & Garden
This woman hacked her fridge to dispense wine, and she deserves a damn medal
She wins at adulthood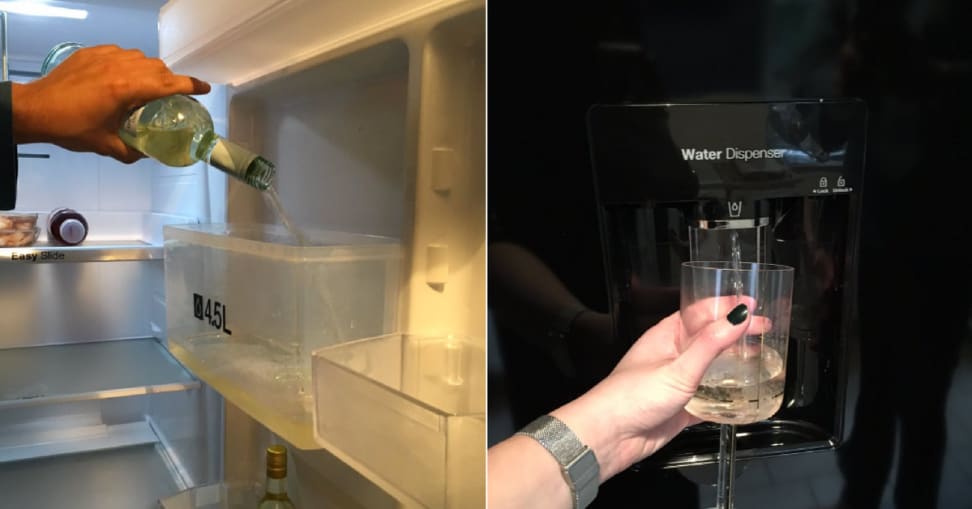 Credit: Twitter / @iliketweet
This woman is damn brilliant.
Clare Potts, a 28-year-old lifestyle blogger, is the kind of woman I aspire to be more like. Her make-up is always on point, and she has an excellent eye for photography. A single glance at her stylish Twitter page, and you'll know exactly what I mean. Recently, she came up with an ingenious hack that transformed her brand new refrigerator into a wine dispenser. I'm not much of a wine connoisseur, but she's living her best life and I can't help but respect her for it.
According to Buzzfeed, after Potts and her boyfriend moved into a new house together, a huge step for anyone, she filled up her fridge's water cooler with white wine. She then let the wine flow from the water dispenser and, voilà! Instant wine. When the pair finished off the bottle, they washed out the cooler and refilled it with water. She claimed it didn't alter the taste of the wine or the water.
If there's one thing we know for certain, it's that Clare Potts is a national treasure. Her clever wine hack turned her into a social media darling overnight. After all, she's making 2016 great (classy) again one glass at a time. We're in your debt, Clare.
Related Video