Home & Garden
You'll never find a better price on this iconic Weber grill
The 22-inch Weber kettle grill is $20 off at Amazon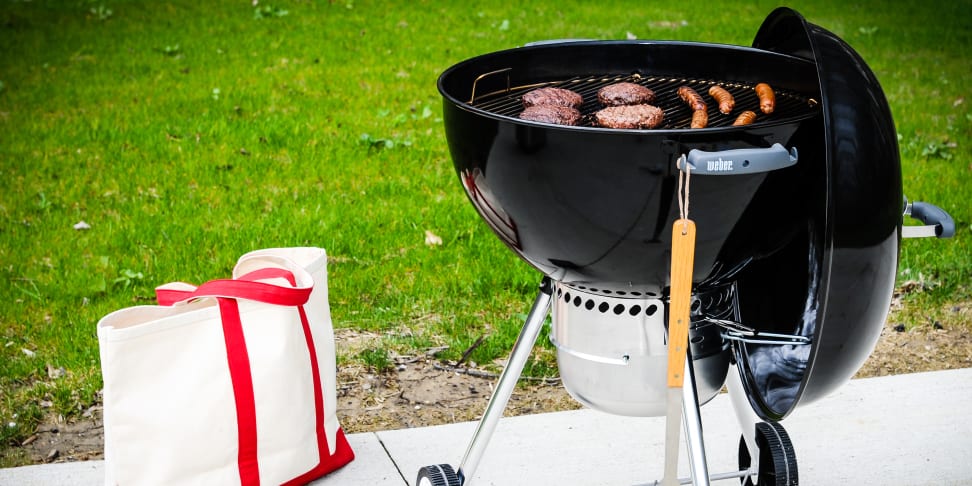 Credit: Reviewed.com / Jackson Ruckar
The original Weber kettle grill is our pick for the best charcoal grill you can buy. But, until now, we've never seen it on sale.
Until now. Amazon dropped the price by $20 to just $129—and you get free shipping, too. This 22-inch grill is easy to put together, sturdy, and comes with a 10 year limited warranty. Plus, it's available in three colors.
Buy the Weber 14402001 22-inch Original Kettle Premium Charcoal Grill at Amazon for $129—SAVE $20
We found that the iconic kettle design is ideal for channeling heat to the 363-square-inch grilling surface. Give almost anyone a Weber, a bag of charcoal, newspaper, and a match, and they'll suddenly become a grill master.
If you're even considering buying a Weber charcoal grill, we recommend ordering this one now, as we don't know when the sale is ending.
Otherwise, you might be out of luck. Authorized Weber retailers rarely put grills on sale, and therefore this is the lowest price you're likely to find anywhere, ever.
Related Video