Home & Garden
Your summer parties deserve an upgrade—and Sur la Table has the perfect sale
Let the cookouts commence!
Credit: Sur La Table
Memorial Day typically signifies the start of the summer. From neighborhood block parties and outdoor cookouts to pool parties and casual potluck dinners, there's always a reason to celebrate in the warm summer air. If your dinner sets are a bit outdated (or worse, chipped), it may be time to invest in some new entertaining gear.
Right now, Sur La Table is having a huge entertaining flash sale with up to 60% off everything from dinnerware sets to linens and flatware to serving plates. To get your creative wheels turning, we picked out some of our favorite pieces from the sale.
1. A classic dinnerware set for any party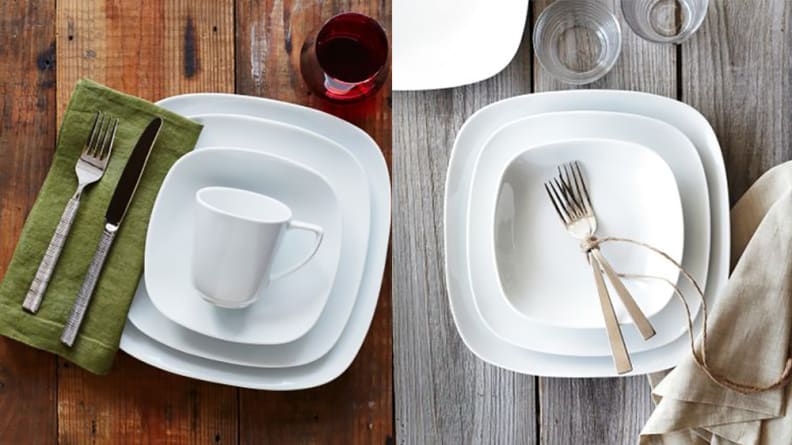 Having a nice set of white dinnerware is a must. These plates, bowls, and mugs go with whatever crazy colors and patterns you're pairing them with, and they'll make your food look better too.
Get the Modern 16-Piece Dinnerware Set for $99.96 and save $100
2. Cute glasses for wine nights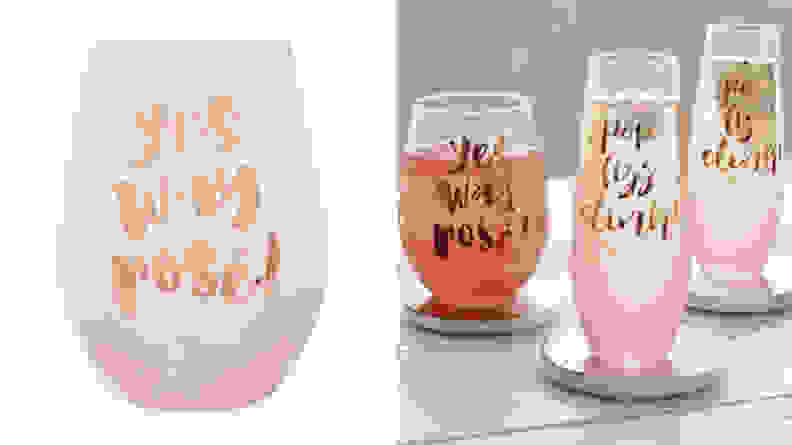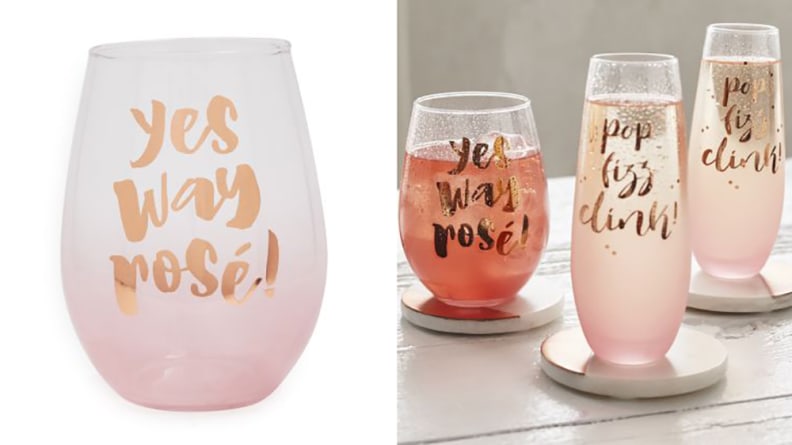 The second the weather gets warm, it's officially rosé season. Show your love for the pink wine by sharing a fun glass with your gal pals.
Get the "Yes Way Rosé" Glass for $6.96 and save $3
3. A gorgeous cheese board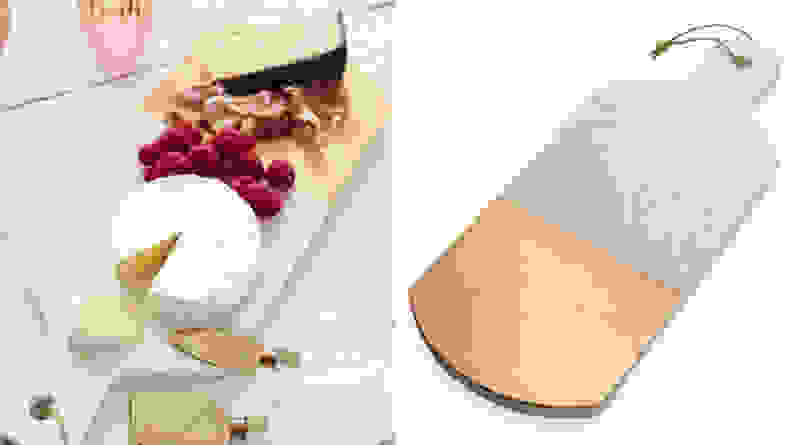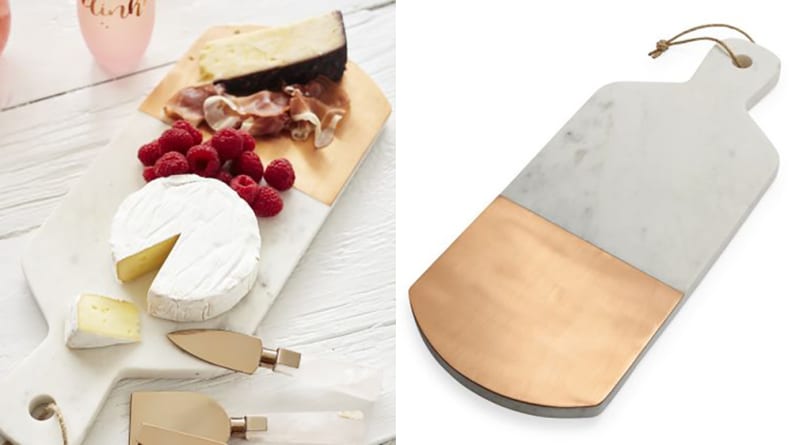 During parties, you can usually find me by the hors d'oeuvres and cheese platters. This marble and copper board will elevate your spread and make it almost too pretty to eat.
Get the Marble and Copper Cheese Board for $41.96 and save $18
4. Plates with a farmhouse touch for brunch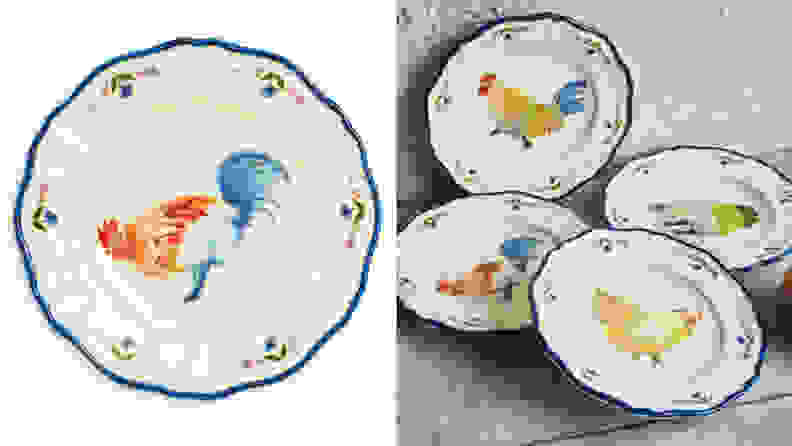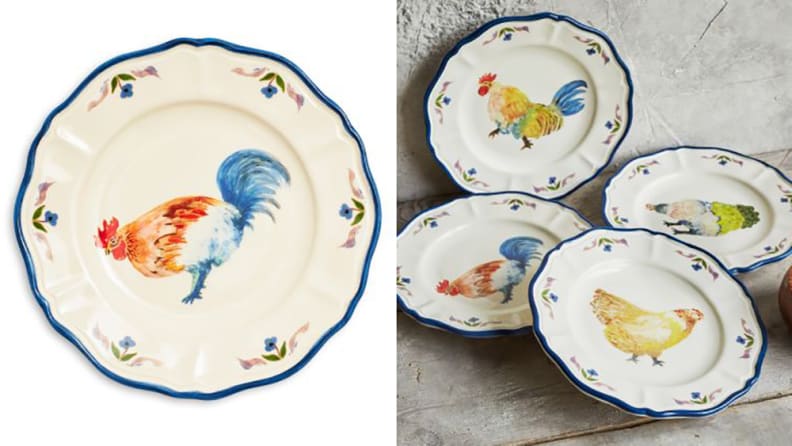 There's nothing more adorable than filling your outdoor eating space with farm animal-themed flatware. I mean, can't you just imagine eating scrambled eggs and scones off these?
Get the Assorted Chickens Appetizer Plates for $24.99 and save $25
5. A tablecloth inspired by the coast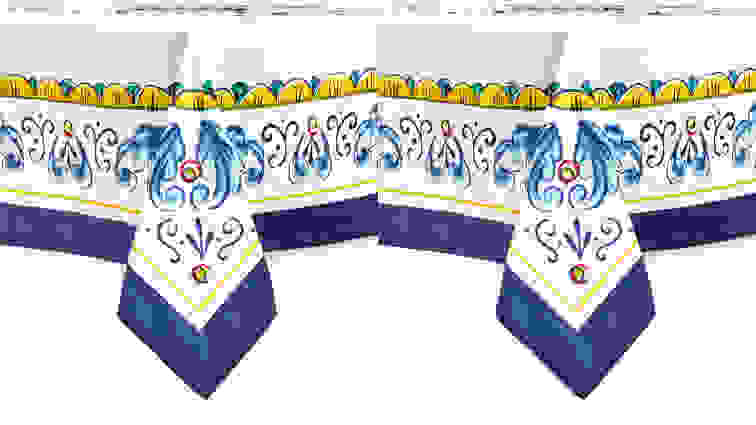 Tie your dining look together with a clean and colorful tablecloth. This one would pair well with any nautical or Greek color scheme.
Get the Positano Tablecloth for $63.96 and save $36
6. Bakeware for easy serving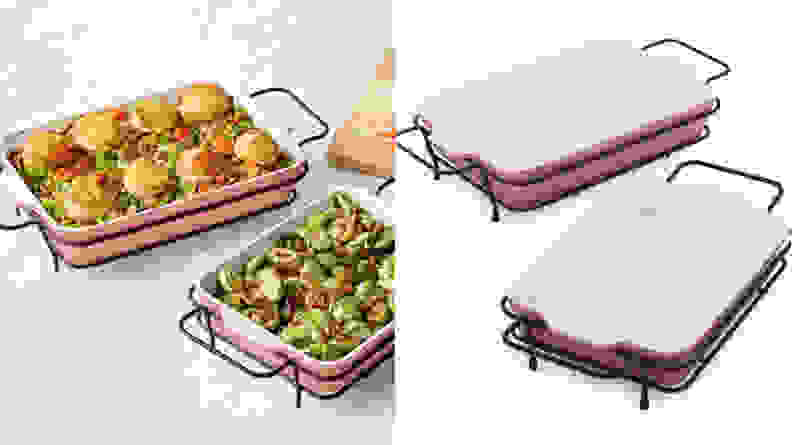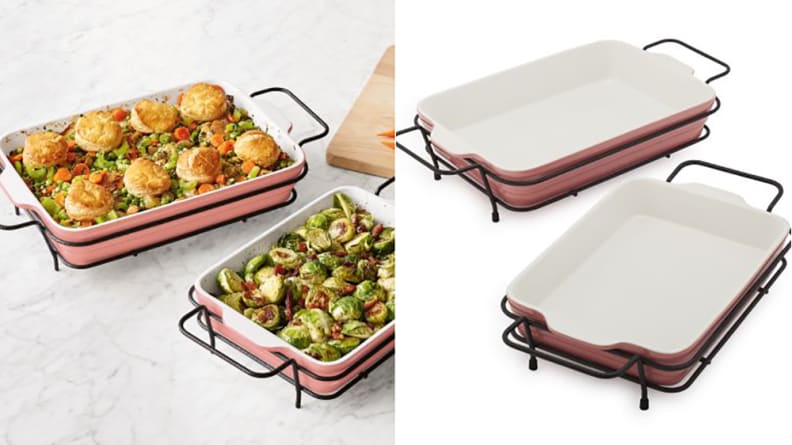 Keep your potluck presentation top-notch with these colorful oven-to-table bakers. They're the perfect size for casseroles, pasta dishes, roasted vegetables, or whatever else you've whipped up for the gang.
Get the Stoneware Bakers with Bonus Racks for $29.99 and save $35
7. An apron for your next cookout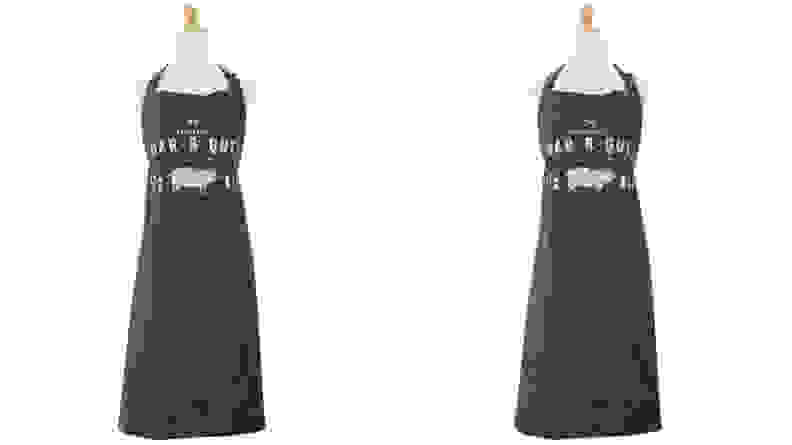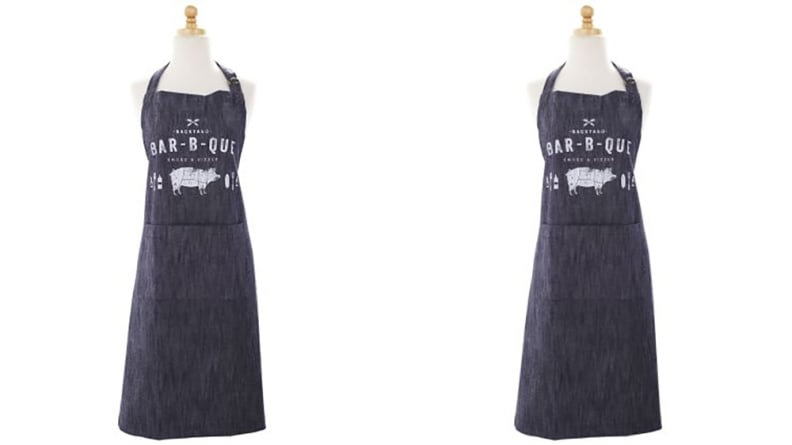 Prove you're the grill master at your next barbecue with this appropriately pig-themed apron. Bonus: There's a matching towel, pot holder, and oven mitt.
Get the BBQ Pig Apron for $19.96 and save $5
Prices are accurate at the time this article was published, but may change over time.