Every year, new TVs flood the market in a high-def battle for your living room. And every year, we review as many as we can and award the top-tier products with our Best of Year awards in November.
But if you're looking to upgrade your TV this year, you don't have to wait until the holidays to narrow down your choices. Based on trends in TV tech, released pricing info, last year's BoY winners, and general AV-geek word of mouth, there are a bunch of 2018 models we're already excited about.
1. LG's C8 Series OLED TV (65-inch — $3,500)
The C8 Series is the successor to 2017's C7 Series, which was the best TV we tested all year. Because only LG makes OLED TV panels right now, there's really just one kind, no matter what it's called.
That means that despite being the cheapest LG OLED for 2018, the $3,500 C8 should look every bit as good as LG's $7,000 W8 flagship. With the pricier OLEDs, you're mostly paying for design, better audio, and extra features.
We haven't reviewed the C8 yet this year, but there's a very good chance it'll be one of 2018's best.
Having recently checked out the also-awesome 2018 LG E8 OLED, I can confirm that the 2018 OLEDs are every bit as good, picture-wise, as the 2017 models were—and now they've got AI and Alexa support and all that.
Our review is on the way—or, if you can't wait, you can just grab the C8 Series from Amazon.
---
2. Samsung's Q9FN Series QLED TV (65-inch — $3,500)
Samsung's Q9FN Series is the successor to the 2017 Q9F Series, which was one of the brightest TVs I've ever seen. I'm expecting the Q9FN to be even better because it uses a full-array local dimming LED backlight.
Samsung's QLED models use a newer TV technology called quantum dots. You don't really need to know how they work, you just need to know that they make these TVs capable of some of the most vivid, luminous colors around. That—plus Samsung's usual attention to design and minimalism—is what you're paying for.
I just reviewed the Samsung Q8F (the model one step down) and thought it was great, so the Q9FN is very much on my radar.
Our review is coming very soon—or, if you can't wait, you can just grab the Q9FN Series from Amazon.
---
3. Vizio's P-Series Quantum (65-inch — TBD, ~$2,000)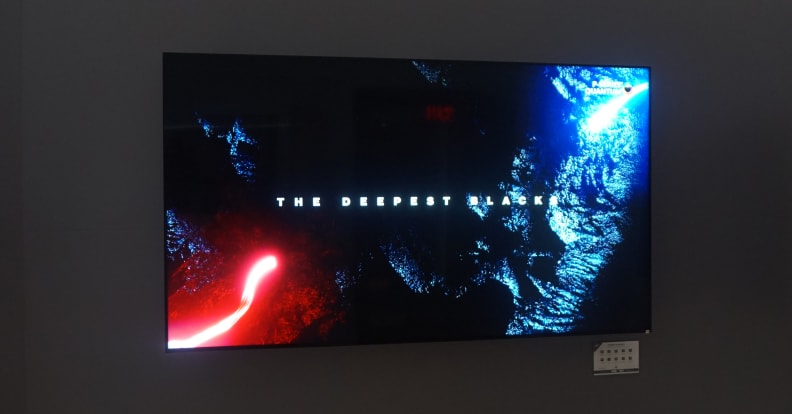 For the last few years, Vizio has been releasing and re-releasing a TV lineup it calls the "P-Series" (not to be confused with the 2017 TCL of the same name). And every year, Vizio's P-Series offers picture quality enthusiasts a glimmer of the high-end majesty of the $4,000 sets—for a lot less money.
Last year's P-Series was an impressive model—but I'm really excited about the P-Series Quantum. I went hands-on with the Quantum earlier this spring, and it looks very promising—especially for the price. Like the Samsung Q9FN, it uses quantum dots and full-array local dimming.
This TV is expected to launch later this summer, though Vizio's 2018 D-, E-, M-, and standard P-Series TVs are available now from particular retailers.
Full review coming soon—check out my first impressions in the meantime.
---
4. Sony's X850F Series TV (65-inch — $1,600)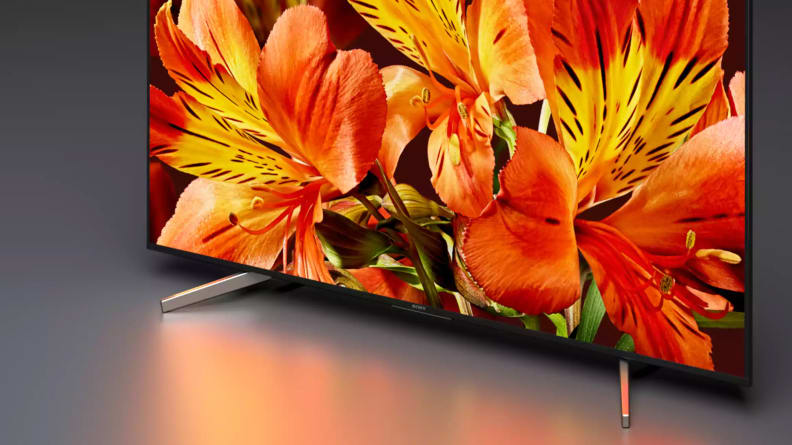 I haven't reviewed very many Sony TVs in the last couple years, but 2018 is the year I'm hoping to change that.
Especially because, for the last few years, Sony's upper-tier 4K/HDR sets have provided picture enthusiasts with some of the better images around.
The X850F isn't the top-tier Sony TV for 2018, but it's up there, and you're getting a lot of good tech for a price that's even cheaper than Vizio's P-Series Quantum. It's also got Android (i.e. your phone) built right in, and has earned positive reviews all over the web so far.
Our full review should be coming soon—or you can just grab the X850F from Amazon.
---
5. TCL's 6 Series TV (65-inch — $1,000)
Last year, TCL's P Series was the unexpected value champion of 2017. This year, the P Series is back—it's called the "6 Series" now, and it's every bit as good as it was last year.
TCL kept the same winning formula—4K, HDR, a built-in Roku, and a budget-friendly price—and expanded it a bit. While last year's model was only available in a 55-inch size, you can now get the TCL 6 Series in 55 or 65 inches for $650 or $999, respectively.
I've already reviewed this one, and it's dy-no-mite. Obviously it won't live up to some of the capabilities of the $3,500 TVs on this list, but if want one of the best values of the year right now, this is the one to snap up. Seriously—the 65-inch is already about sold out on Amazon.
---