Best Gaming Laptops of 2019
By Reviewed Staff, January 09, 2018, Updated January 24, 2019
Since the beginning of time, gamers have demanded the best performance from their computers. Long thought of as an oxymoron, gaming laptops are now powerful enough to tackle most modern games. Sure, performance isn't as good as you might get from a desktop PC. But portability is ideal for spontaneous sessions of Witcher III or Overwatch, whether it's at work on your lunch break or in the airport waiting for your boarding call.
If you're in the market for a gaming laptop, you've come to the right place. After testing six different gaming laptops, we carefully determined the pros and cons of each machine. If you want to know which one's the best, it's the Dell XPS 15 (2018) (available at Dell for $1,999.99). With its zippy performance and colorful display, it checks all the right boxes. While we love this laptop, we've got something for every type of gamer on this list.
Here are the best gaming laptops we tested ranked, in order:
Dell XPS 15 (2018)
New Dell Inspiron 15 7000 Gaming
HP Omen 15
Razer Blade Pro (2017)
Acer Nitro 5
Asus ROG Strix Scar Edition
Lenovo Legion (Y520)
If you're on a tight budget or you're looking for a more stripped-down experience, we've also tested Chromebooks and laptops under $1,000.
Updated January 24, 2019
Advertisement - Continue Reading Below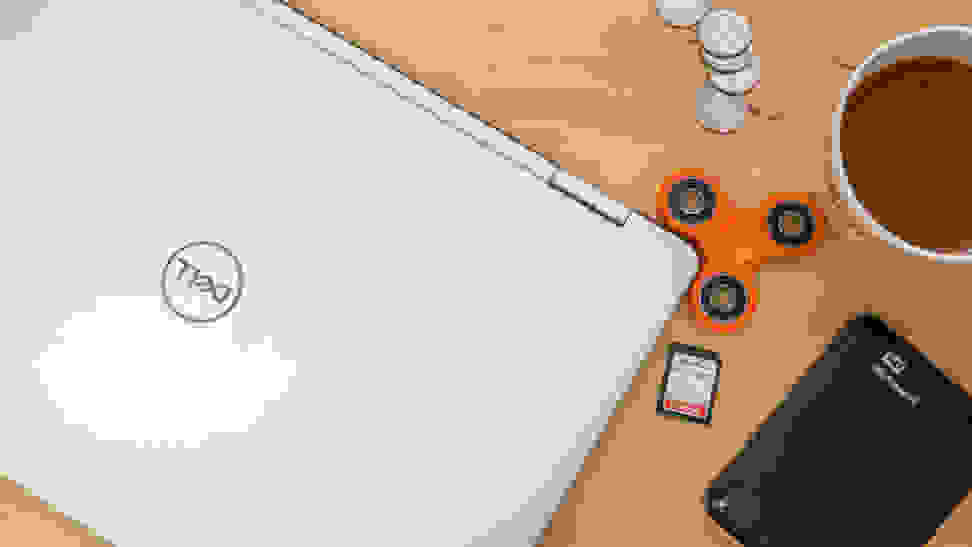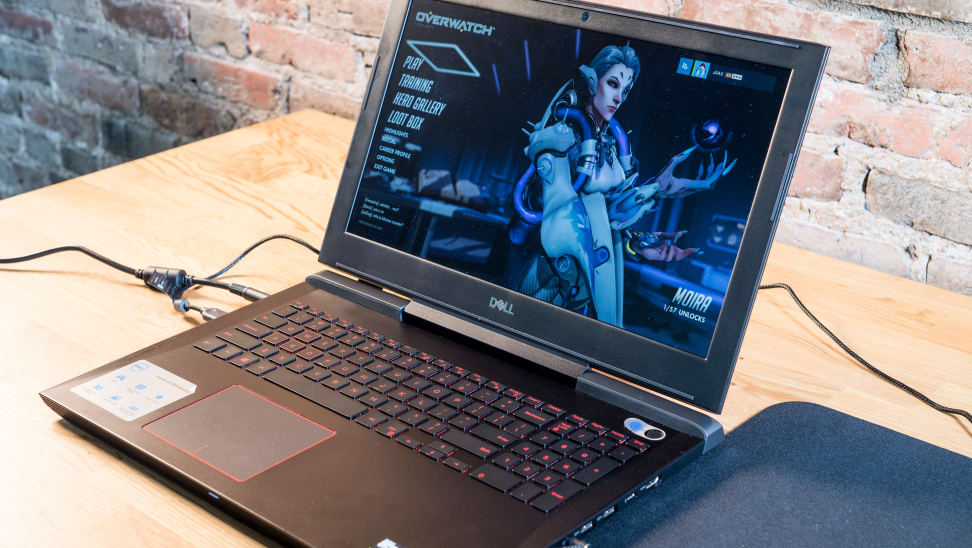 How We Tested
Here at Reviewed, we test graphics, processing power, battery life, and screen brightness. What we try to do is push every laptop beyond its limits. We use popular benchmarks to test internal components such as Geekbench, 3DMark, and Metro 2033. This is how we gauge how well the laptop multitasks, responds to input commands, runs games, and more. As for battery testing, we set them up to continuously cycle through various websites at 200 nits brightness until they run out of power. This tells us how much juice you're getting on a single charge. We also take into account build quality, price, portability, and design.
The Tester
I'm Ashley Barry-Biancuzzo and I'm the primary laptop reviewer here at Reviewed. Though Reviewed has been testing laptops for a couple of years now, I seized control of this beat (cue evil laughter) in 2017. It's the perfect category for me because I've been playing around with laptops ever since I was a kid. While I like playing games and browsing the web as much as the next person, the tinkerer in me loves getting a good look at the internal components. For me, a good laptop needs to be the perfect balance of design and function. If it doesn't excite you in some way, then what's the point? The more innovative it is, the better.
The Tests
First we test the graphics card (a circuit board that controls what you see on the display) using 3D Mark and the processor (the brains of the laptop) using Geekbench. We basically run cinematic movies and games to test the graphics card and a program that simulates workloads to test the processor. These tests gauge how well the laptop multitasks, runs visually demanding games, responds to input commands, and so on. The next thing we do is record the screen brightness with a CS-200, a handheld device that measures luminance. The brighter the screen is, the better.
The last thing we do is the battery test, as it takes the longest to run. First, we unplug the laptop and set it to 200 nits brightness. We then set it up to continuously cycle through popular websites like Amazon and Twitter until the battery dies. What we're trying to do here is simulate how an average person might use the laptop. This is how we figure out how much juice you're getting on a single charge. We also check build quality (does the screen have any flex?), portability (under three pounds is ideal), and design (sometimes an eye-catching color scheme really makes a difference).
What You Should Know About Gaming Laptops
With their flashy designs, bulky bodies, and premium prices, gaming laptops are far different from mainstream notebooks. With the exception of our top pick, they're usually clamshell laptops, meaning they can only open 180-degrees. They also tend to be heavier than most laptops because of all the components inside. This is because they're designed with power in mind, not portability or convenience. With that said, let's get into the nitty-gritty.
The operating system is something to consider. If you work with editing software or play games, you'll want to spring for a Windows-based machine, as you can outfit them with a powerful processor and graphics card. The more powerful the machine, the smoother your gameplay will be. If you're just looking to browse the web and check e-mail, you'll want to opt for something less powerful like a Chromebook.
The inner components are very important. A video editor or a hardcore gamer is going to have very different needs than the everyday user. Whether you're working with thousands of images or playing the latest AAA game, you're going to need a lot of "oomph." When I say "oomph," I'm referring to both the processing power (how fast it can run multiple programs at once) and graphics power (how fast it can render the graphics on your screen).
For those who need more "oomph," you're going to want to shoot for an Intel i7 processor that ends in either HQ or K. This processor uses higher wattage and has four cores, meaning it delivers fast performance. As for the average user that likes to surf the web, an Intel i5 processor should suffice. Finally, if you find yourself needing a lot of storage (for offloading pictures and such), you should get a laptop that has a microSD card slot and at least 8GB of RAM.
---
Other Gaming Laptops We Tested
Other Articles You Might Enjoy
Advertisement - Continue Reading Below