If you're tired of lugging around those heavy hardcover books, you should consider buying a Kindle. After testing all of the past and current Kindles—including the Kindle Oasis—our recommendation for most people is the newest Kindle Paperwhite (2018) (available at Amazon for $149.99). Not only does a Kindle give you thousands of books at your disposal, the convenience factor is just plain hard to beat.
While all Kindles might seem the same at a glance, there are some key differences between each model that every prospective shopper should know about. For example, what type of display is best-suited for your reading habits? Do you need to spring for a Kindle that offers waterproofing?
If you're not sure where to begin, fear not: we did the work for you and went hands-on with every Kindle on the market right now. From budget options to the positively premium, there's something for everyone here.
Here are all of the Amazon Kindles we've tested, ranked in order:
Amazon Kindle Paperwhite (2018)

Amazon Kindle (2019)

Amazon Kindle Paperwhite (2015)

Amazon Kindle Oasis

Amazon Kindle Voyage

Amazon Kindle (2016)
Advertisement - Continue Reading Below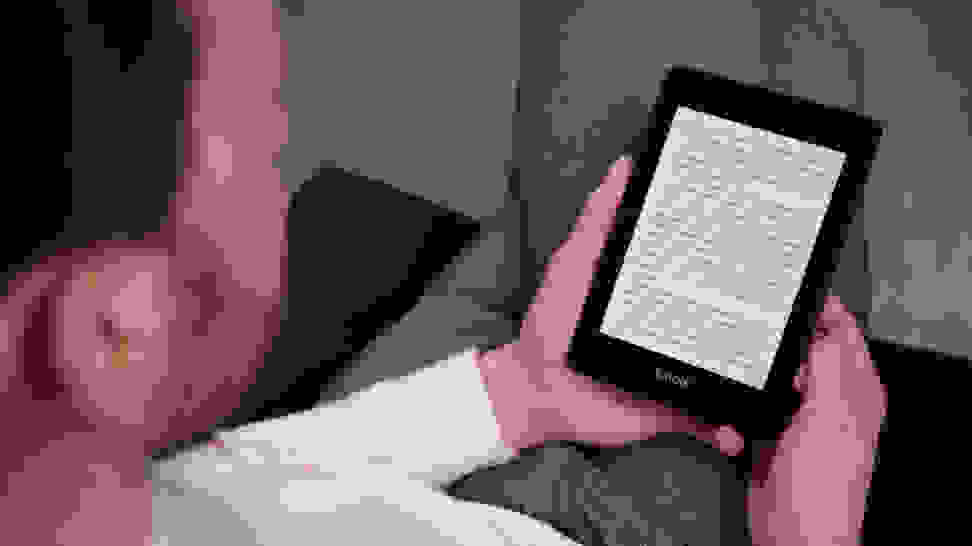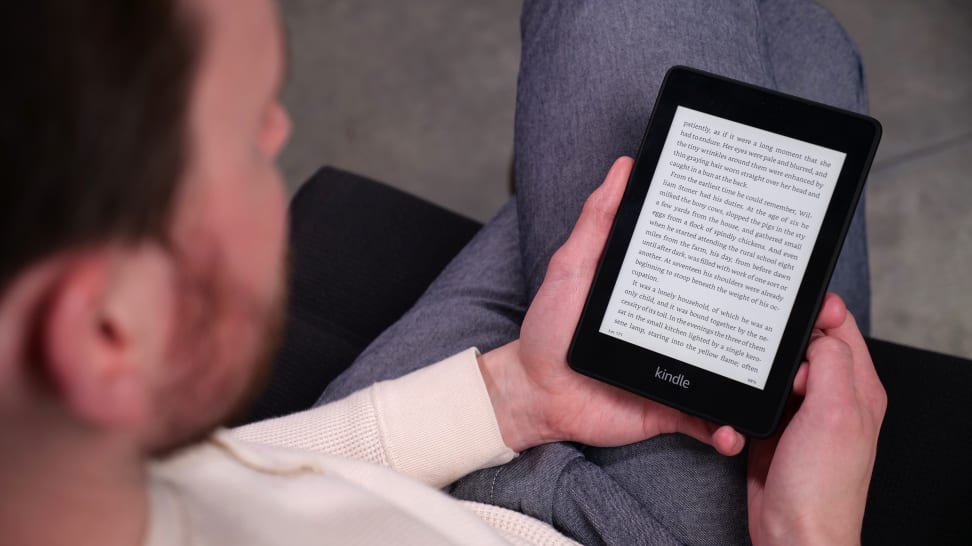 How We Tested
You might think that our Kindle testing procedures consist mostly of relaxing moments spent reading in a big, comfy chair—and you would be absolutely correct.
But once we're able to pry ourselves away from the comfort of a quiet room, we take our Kindles out-and-about for critical, real-world testing. After all, we want to get an idea of how well these devices work in the often-harsh light of day, or how well they handle when you're crammed into a crowded train. If the Kindle in question offers waterproofing, we put it to the test, too.
Subscription Options: What is Kindle Unlimited?
Kindle Unlimited is a relatively new subscription service offered by Amazon that is sort of like the Apple Music of reading material. For a subscription fee, users receive instantaneous access to a huge, ever-expanding library of books, audiobooks, and magazines.
Prime Reading and Kindle Unlimited both function in the same basic way: as subscription-based services that offer users access to books and periodicals. That said, it's worth understanding their differences.
As one of the benefits of an Amazon Prime membership. Prime Reading is available to anyone with an active Amazon Prime subscription. It's also not limited to Amazon Kindles and can be accessed on pretty much any device that supports the Prime Reading app. This includes iPhones, Android phones, iPads, and Android tablets. Reading materials can be "checked out" of the Prime Reading library, but users are limited to 10 at once. Amazon claims that the Prime Reading library contains over 1,000 books and magazines.
Kindle Unlimited, on the other hand, is a service designed specifically with Kindle users (and users of the Kindle app) in mind. And while it's similar to Prime Reading in that users can only check out 10 books at once, the library of reading options is well over one million.
Kindle Unlimited also falls under its own subscription plan, so even if you have an Amazon Prime account already, you'll still need to pay a fee for access to Kindle Unlimited.
Which Kindles are waterproof?
Right now, the only Kindles that offer waterproof protection are the Kindle Oasis and the new Kindle Paperwhite (2018). Both fall under the IPX8 water resistance rating and can protect against up to two meters of submersion for up to an hour.
A word of caution from our Update Editor, however: Both the Kindle Oasis and the newer Kindle Paperwhite offer fresh water protection, but if your device is splashed or submerged in salt water (hello, ocean!), you'll need to wash it off with fresh, non-salty water afterwards to avoid damage to the USB port.
---
Other Amazon Kindles We Tested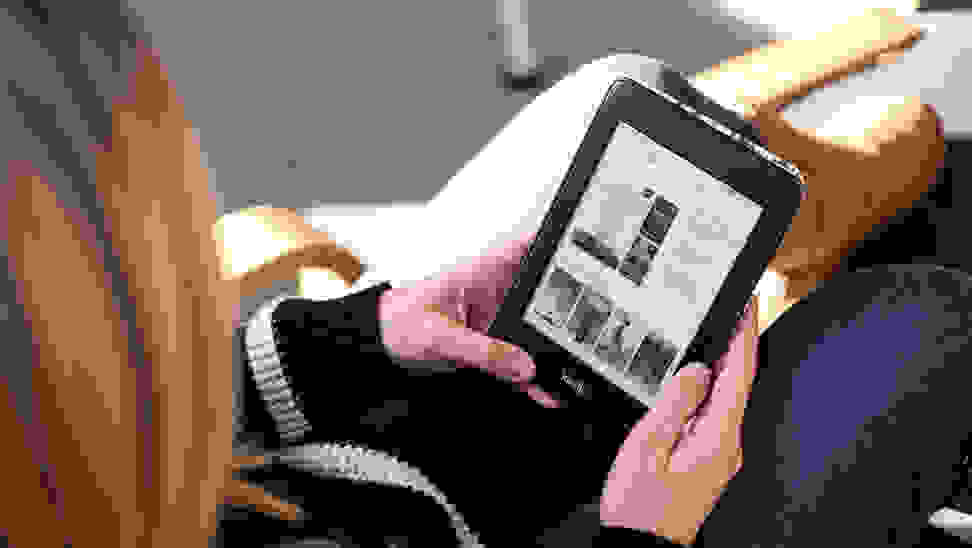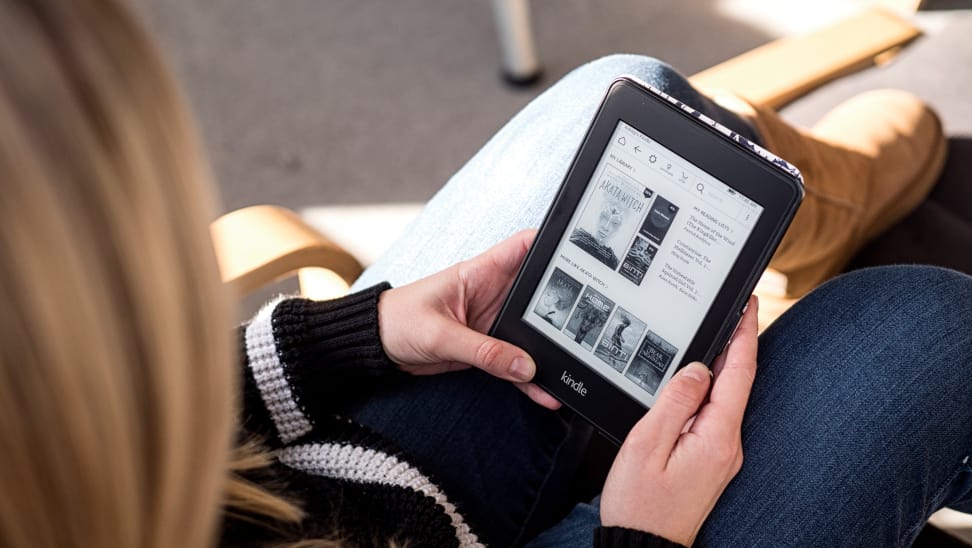 More Articles You Might Enjoy:
Advertisement - Continue Reading Below