UPDATE: May 13, 2019
We've updated this roundup of the best paper shredders to include the Staples TRU RED Micro-Cut Shredder, which is our new Best Overall shredder.
The digital age is all about two things: convenience and accessibility. Who doesn't love being able to pay for gum at the gas station with a tap of a phone, or buying a couch while waiting in line for a burrito? While the advent of smartphones, laptops, and other portable devices have made us more connected and taken the hassle out of a lot of boring tasks, it's also opened us up to previously unknown risks, including identity theft.
In the digital world, we count on antivirus software, two-factor authentication, and other identity theft-prevention measures to keep us safe from fraud. But what do you do in the real world, where you still get credit card solicitations, bank statements, and medical bills on paper? Simple: You buy a paper shredder, like our favorite Staples TRU RED Micro-Cut Shredder (available at Staples for $159.99).
Robert Siciliano, a Security Analyst with VPN provider HotSpot Shield says paper shredders are vital to maintaining identity security. "A shredder is an essential appliance," he said, "just like a washing machine or a dryer. Destroying paperwork that could be considered 'sensitive' or could be used to piece together an identity is needed in every home and office."
With that in mind, we set out to find and test 12 of the top micro-cut and cross-cut shredders on the market, evaluating both their shredding abilities and their usability.
Here are the best shredders, in order:
Staples TRU RED Micro-Cut Shredder
Fellowes 62MC Micro-Cut Shredder
Royal 112MX Cross-Cut Shredder
Sentinel FM101P Micro-Cut Shredder
Staples 16-Sheet Micro-Cut Shredder
Staples 15-Sheet Cross-Cut Shredder
Royal MC14MX Micro-Cut Shredder
AmazonBasics 12-Sheet Micro-Cut Shredder
AmazonBasics 6-Sheet Cross-Cut Shredder
Bonsaii C560-D Micro-Cut Shredder
Aurora AU820MA Micro-Cut Shredder
Sentinel FX121B Cross-Cut Shredder
Advertisement - Continue Reading Below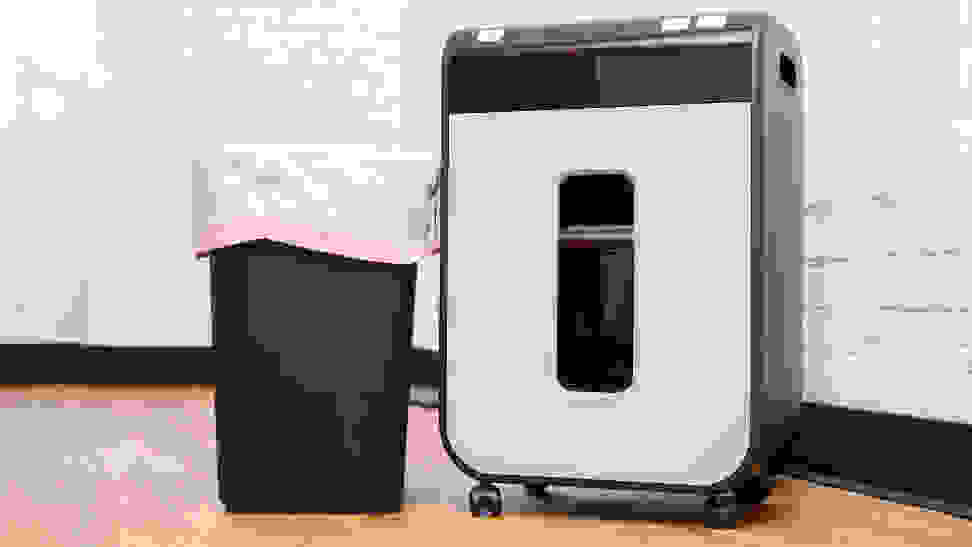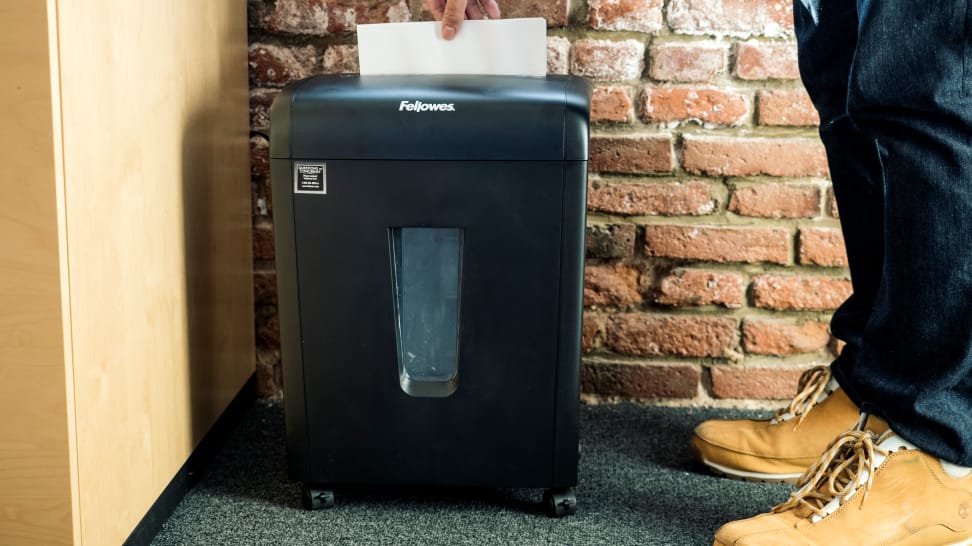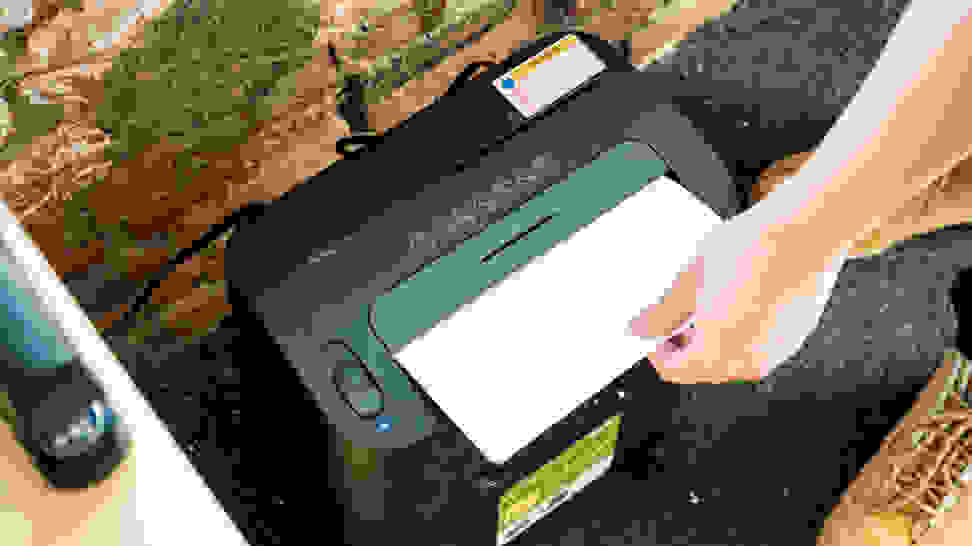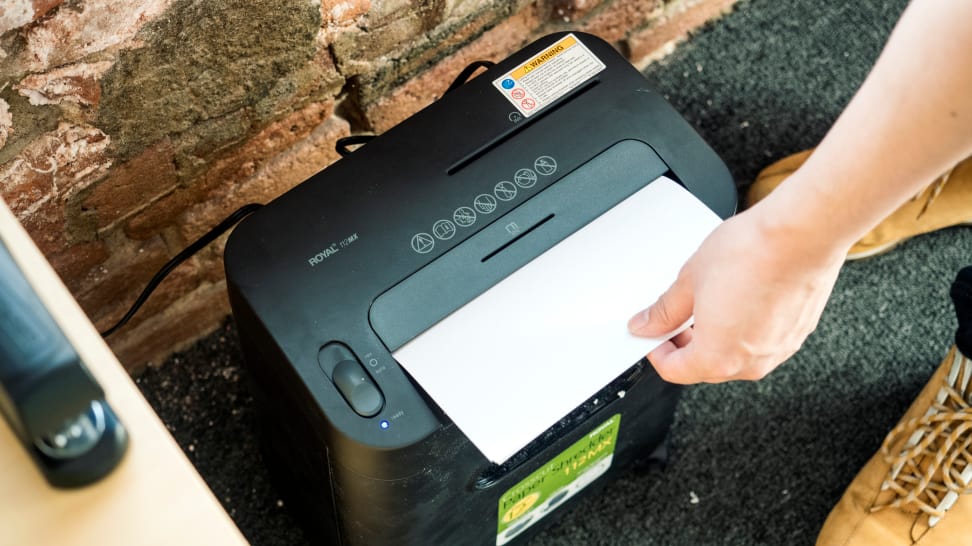 How We Tested
The Tester
Hi, my name is Julia. I'm the Senior Scientist for Reviewed, and I've been using shredders for a long time. Once, I even got one as a birthday gift! I was delighted, but most of the other party guests, who didn't understand the allure of a shredder, were left puzzled. When the opportunity to test a bunch of shredders head-to-head came up, I volunteered as tribute.
The Tests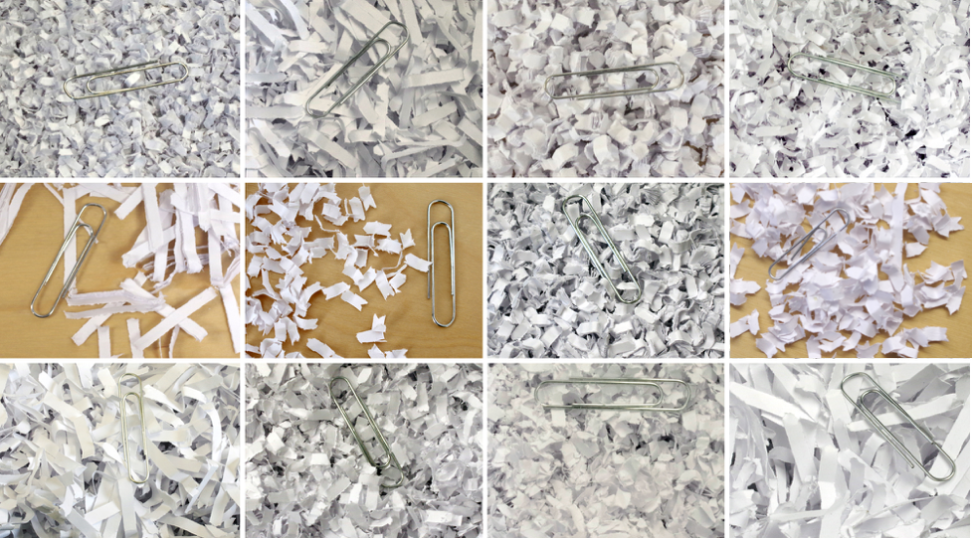 In testing these shredders, I focused on two key aspects: shredding abilities and user experience. From a technical standpoint, I looked at what materials they could shred, how long they could operate without problem, and how many sheets they could handle at a time. Specifically, I checked to see whether each shredder could shred continuously for at least five minutes. Ease of use considerations included slot width and angle, bin accessibility, cleaning, portability, and the amount of noise the machines generated.
According to the U.S. Consumer Product Safety Commission, shredders can also pose a safety risk (especially to children), so I also considered safety features in my rankings.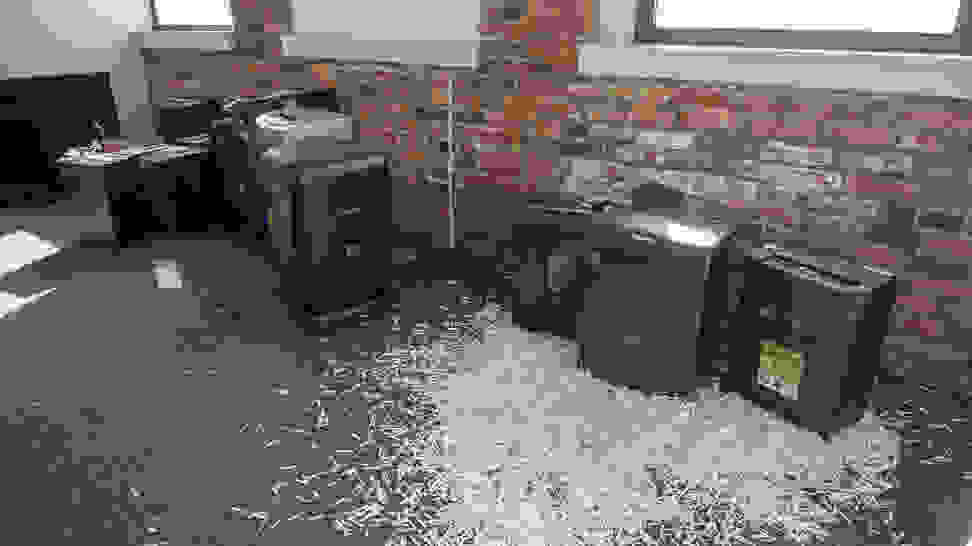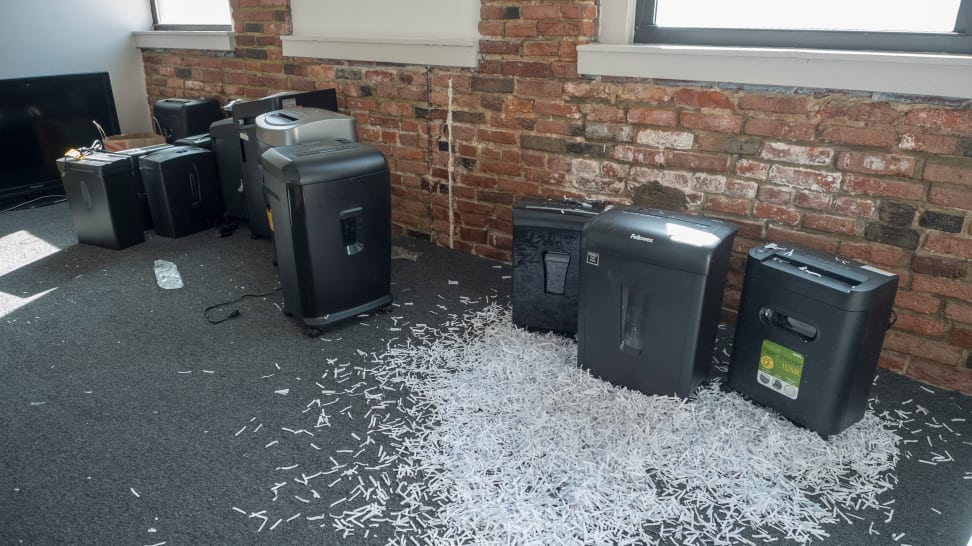 ---
Micro-Cut vs. Cross-Cut: What's the difference?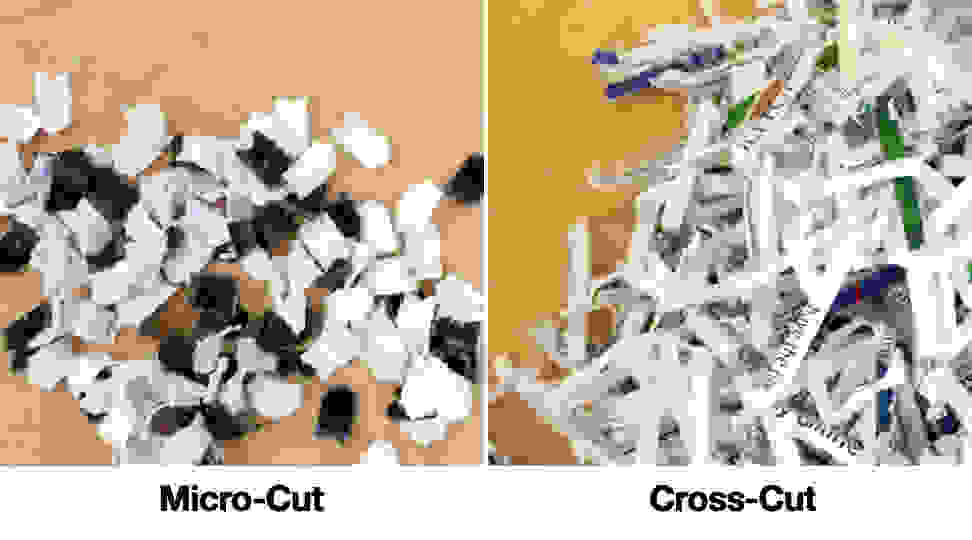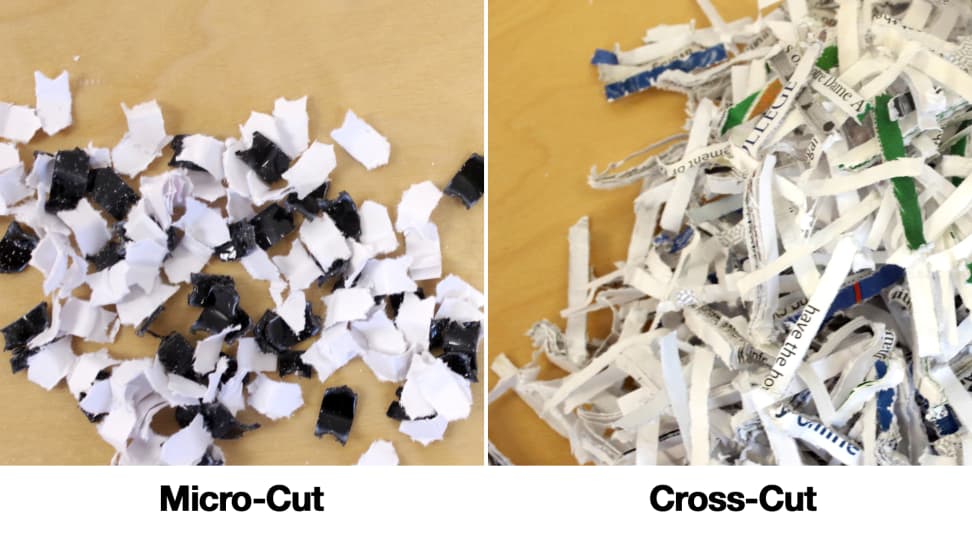 "Micro-cut" and "cross-cut" shredders actually use the same technology. Micro-cut is simply a marketing term describing machines that produce even smaller shreds than typical cross-cut shredders. In my tests, micro-cut shreds were typically 9-12mm long and 3-5mm wide, while cross-cut shreds were about 30-40mm long and 4-5mm wide.
Some shredders use what's called a "strip-cut" design, simply shredding documents into long, thin strips. Though they're often very cheap, these shredders are vastly inferior in terms of security, so I chose not to test them for this guide.
---
Other Shredders We Tested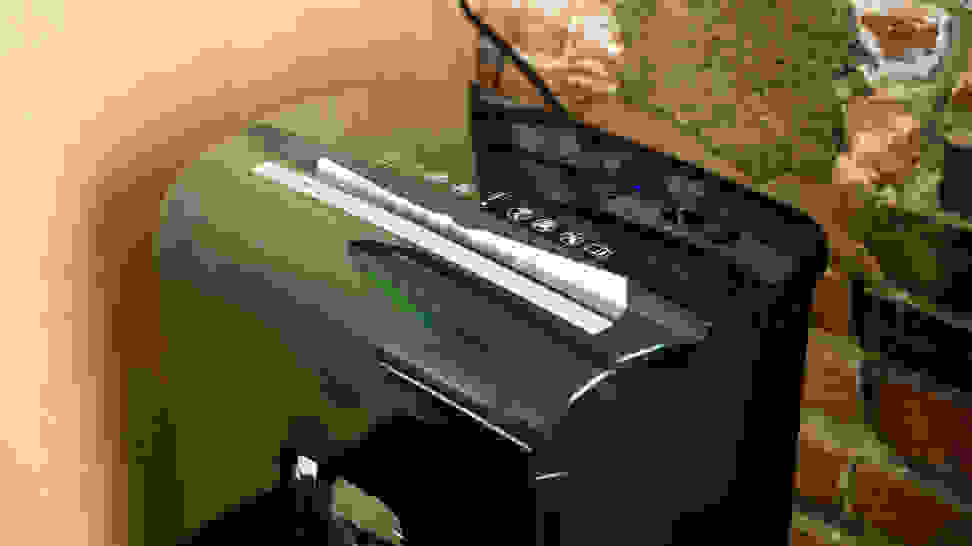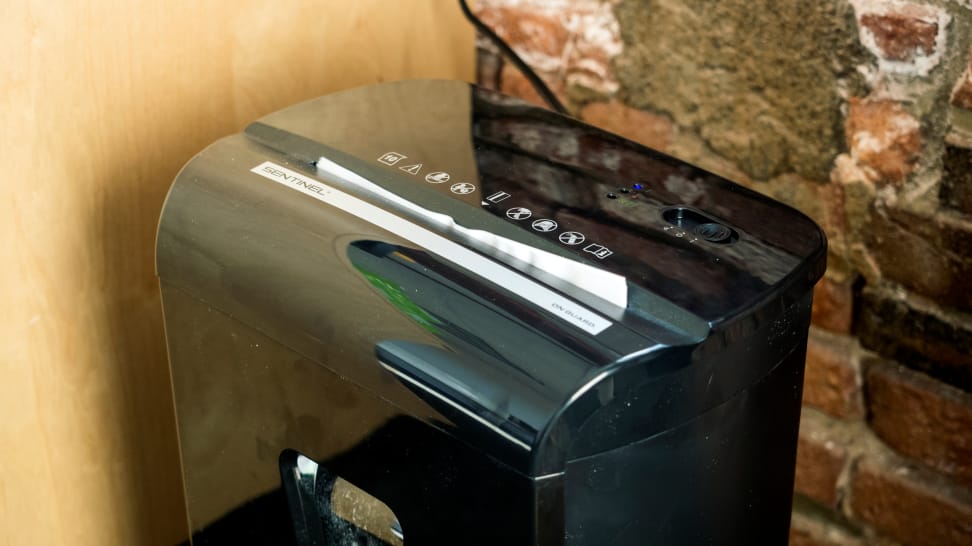 Don't forget the noise
Noise is something you'll want to take account when shopping for a shredder. While it wasn't the factor we weighed most heavily, we considered it. But rather than a boring graph, we made this video so the shredders could speak for themselves.
More articles you might enjoy
• The Best Office and Desk Chairs
Advertisement - Continue Reading Below