Packing the latest 6th-generation Intel chips and with an optional discrete Nvidia graphics chip, Dell's given computer shoppers a wide array of choice in the XPS 15. On top of that, this new big XPS has an optional 4K UHD touchscreen that is calibrated for great for photo editing and print design where color accuracy is key. The tradeoff is that this amazing screen also gulps down battery like nobody's business.
Our least favorite aspects of this device are undoubtedly the slightly-shallow keyboard and a webcam that's at an unflatteringly low angle. But, these are small nits to pick given how great this computer can be. We think it's among the best laptops you can buy today, even if its big size and tremendous performance are more than most mere mortals really need.
How We Tested
We strive to put every laptop we review through a thorough examination. With the Dell XPS 15 this included our usual series of synthetic benchmarks, which test things like gaming prowess, portability, battery life, and general performance.
We also use the laptop to accomplish many of our day-to-day tasks, including writing the review you're reading right now. This gives us a view of not only into the system's peak abilities, but to see how it holds up in real-world use.
Available Configurations
As Dell is wont to do, you can get the XPS 15 configured a bunch of different ways, up to a version with 32 GB of RAM and a 1 TB PCIe SSD. Our test model is one of the highest-specced versions of the laptop you can buy:
•Intel Core i7-6300HQ quad-core processor •16 GB RAM •512 GB PCIe SSD •NVIDIA GeForce GTX 960M with 2GB GDDR5 •15.6-inch InfinityEdge 4K (3840x2160) IPS touchscreen •WiFi 802.11ac/Bluetooth 4.1 •84 Whr battery
Now, at over two-thousand clams, this laptop isn't cheap. The entry-level, $999 version is a much more reasonable bargain, but it's also much less powerful:
•Intel Core i3-6100H •8 GB RAM •500 GB 7200 RPM Hard Drive (with 32 GB SSD) •Integrated Intel HD Graphics 530 •15.6-inch InfinityEdge FHD (1920x1080) IPS matte display, non-touch •WiFi 802.11ac/Bluetooth 4.1 •54 Whr battery
Now, that might not sound too bad for the price, but the smaller battery and slower processor, and lack of high-performance graphics make it a less-than-stellar value.
We'd recommend you spec out the version with the i7, 8 GB RAM, a 256 GB SSD, and the 1080p screen. With this version, priced at $1,449 though Dell's website, you get the fast internals we loved in our review version of the XPS 15, but with the bigger battery and the more frugal HD screen. With this mix of parts, you should get plenty of speed when you need it, along with better potential battery life.
What We Liked
Great build with a unique screen
The XPS 15 is a premium laptop that feels great to hold and to use. Its most remarkable feature is its big screen with skinny little bezels, which Dell calls InfinityEdge. Even though there still is a thin black border around the screen, it's far smaller than on competing ultrabooks. There's something that feels supremely futuristic about the way this screen looks, especially the more expensive 4K touchscreen option.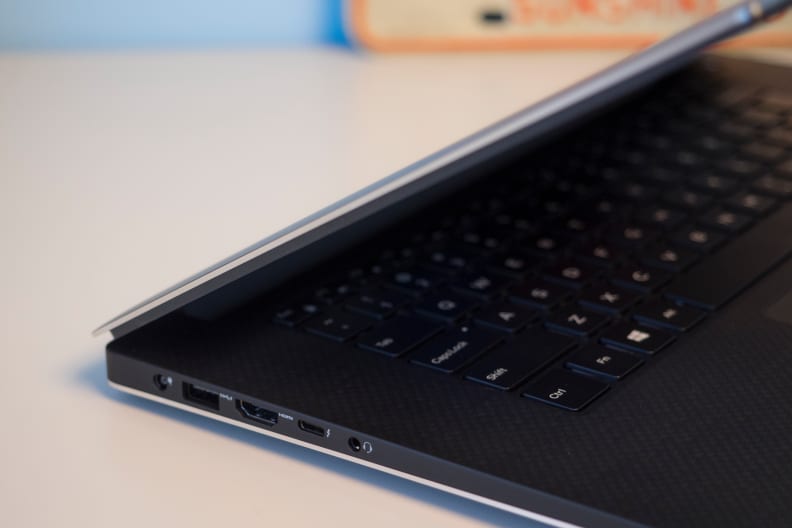 ×
design
This awe-inspiring 4K display boasts 99% of the Adobe RGB color space, and it's fully calibrated from the factory. While this will matter little if you're spending all day in Excel, graphic designers and photographers will love it. In the lower-end models, the non-touch 1080p display has an anti-glare coating, which is still nice to have if you're planning to work outdoors. More importantly, the 1080p display should net you quite a bit more battery life.
Even though the base Core i3 and Core i5 models have hybrid hard drives (pairing a small SSD with a bigger, slower traditional hard drive), Dell gave its more expensive i7 XPS 15 models a boost by using PCIe technology. This puts the XPS 15 on the bleeding edge of SSD performance alongside Apple's latest MacBook Pro models.
Like with the smaller XPS 13, Dell's made a great decision going with Microsoft's Precision Touchpad drivers to make sure the trackpad is one of the best. Scrolling is smooth, while gestures are picked up very quickly. The surface of the trackpad is made from some kind of matte, beadblasted glass so your fingers skate along it smoothly.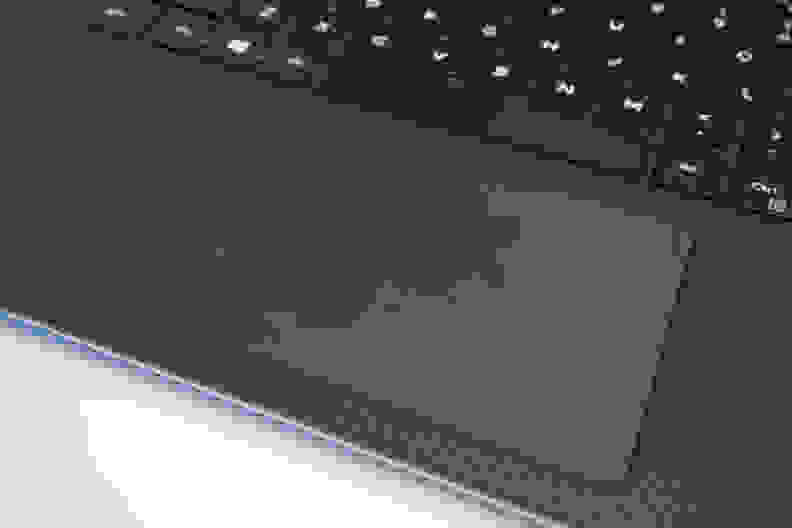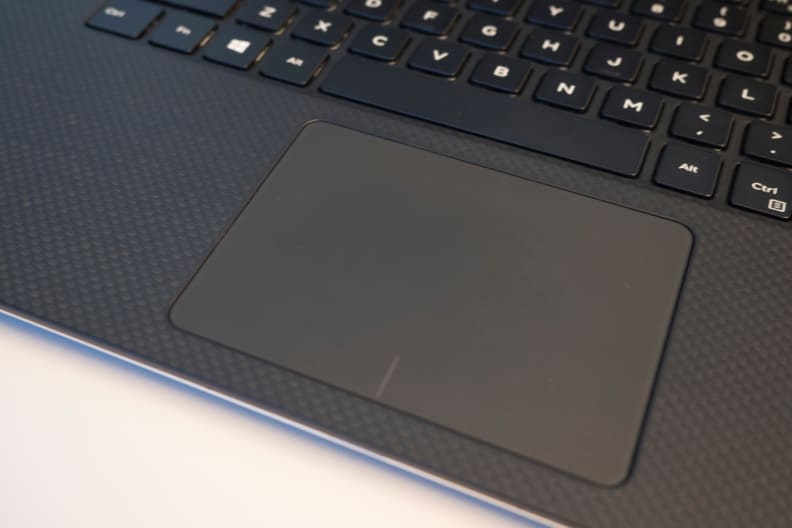 Smart design and plenty of ports
A part of the XPS design we've appreciated since the XPS 13 last year is that Dell has paid attention to the design, both functional and aesthetic. For instance: whereas Apple and others are happy with having a small dollop of rubber in each corner of a notebook's bottom tray, this has two wide strips of sticky rubber that help the computer feel planted on a café table or desk.
Given that this expensive Dell is aimed at mobile professionals and creatives, Dell has put a good array of ports onto its sides. Even though there are only two full-sized USB 3.0 ports, we love the inclusion of a full-sized HDMI, and a full-sized SD card slot. The hot new USB type-C connector also comes along for the ride, but this time as a souped-up Thunderbolt 3, which could support some very exciting accessories in the future. Finally, Dell has included LED indicator lights that let you know how much charge your laptop has without turning it on (this is seriously one of our favorite features).
We love that the XPS 15 has upgradeable RAM and SSDs, and the directions are even online for you to see for yourself. It's rare to find a notebook like this where everything isn't either proprietary or completely soldered down, so it's great that Dell was able to make this XPS thin and light without sacrificing repairability.
What We Didn't Like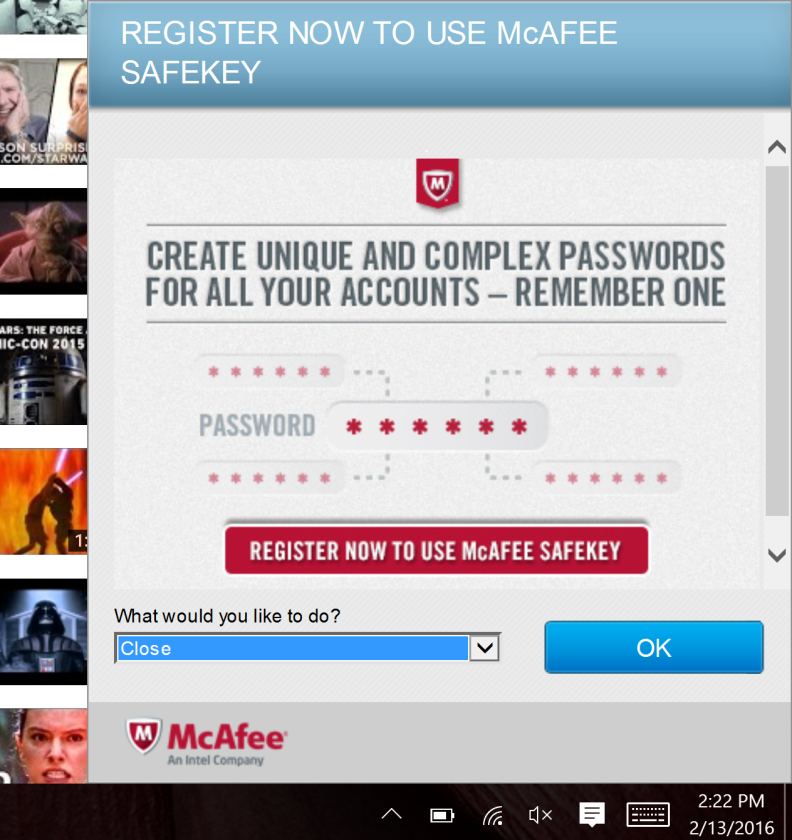 If there's one thing that plagues the PC industry more than any, it's probably bloatware. Even on this expensive XPS 15, this is more than a little problem. Nobody likes opening their $2,000 notebook computer to find McAfee pop-ups staring out at them.
Most of Dell's built-in utilities are pretty decent otherwise, but we were more annoyed with its PremierColor app than we should have been. Instead of just taking care of the screen's color profiles like it should, this program also tries to add functionality that Windows 10 already has. Its default setting draws a blue box on the screen whenever you drag an open window around the screen. This functionality is unnecessary, and it even turned out to be a little glitchy. We turned this feature off as soon as we could.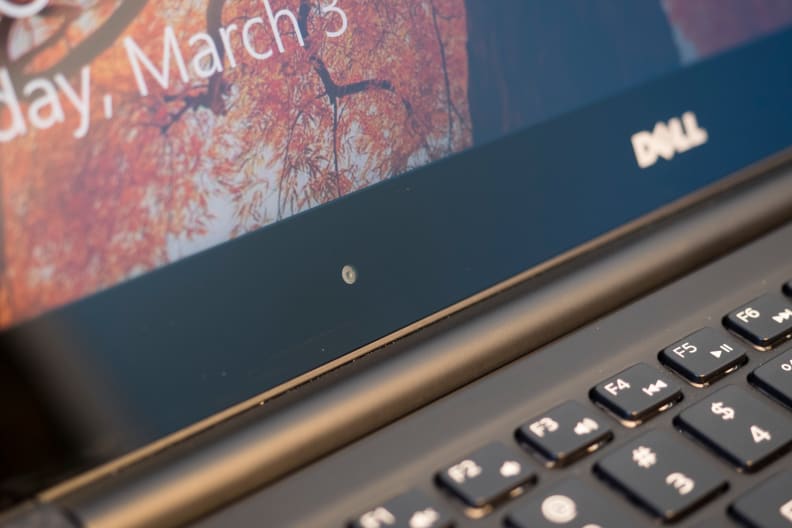 The 4K screen is beautiful, but eats battery for breakfast
While the 15.6-inch 4K display is awesome to behold, we should note that the screen looked a tiny bit laggy. We only really noticed this ghosting effect when scrolling through high-contrast webpages, and never when looking at video. A side-effect of the display is that the webcam has to be relocated to beneath the screen. It's not too far from the Dell logo, and its low angle can make your face look...odd.
If runtime is your primary concern, get the HD screen option.
Hampered with that gorgeous screen, our review XPS 15's battery didn't stand a chance. We clocked 3 hours and 8 minutes using the PCMark 8 home benchmark. While that's better than what we saw from Samsung's comparable Notebook 9 Pro, it's still not going to last you through an intensive work day. If runtime is your primary concern, get the smaller, less powerful XPS 13 with an HD screen (or a version of the XPS 15 with its HD option) to make the most of your time between recharges.
A less-than-perfect typing experience
Even though the Dell's trackpad is awesome, we have mixed feelings about the XPS 15's keyboard. It's the same layout that we used in last year's XPS 13, which we weren't in love with. You'll get used to it after a while, but we still find that we make more typing mistakes on this keyboard than some competing models.
Diminished graphics performance...unless you're plugged in
Then there's the question of this laptop's graphics processing. We noticed that the computer really doesn't hit peak performance unless it's plugged in, partly reducing the utility of having a discrete Nvidia GPU at your disposal (we measured around 60% better graphics performance while plugged into the mains). While numbers were better than if we had just used the integrated GPU, you absolutely need to get your AC adapter out to get the most from the XPS 15.
Conclusion
We were expecting to be impressed by the big, beautiful Dell XPS 15 and it didn't let us down. Not only is it powerful, it's also made from high-grade materials that just feel great. This is the first high-powered laptop that we think provides a great Windows-based alternative to the Apple MacBook Pro. It isn't a perfect computer, but it has so much going for it that most of the drawbacks simply melted away the more time we spent with the XPS 15.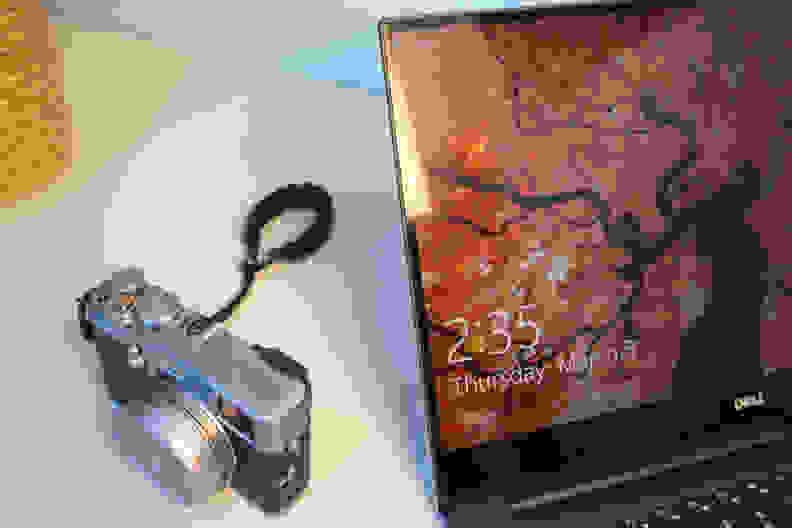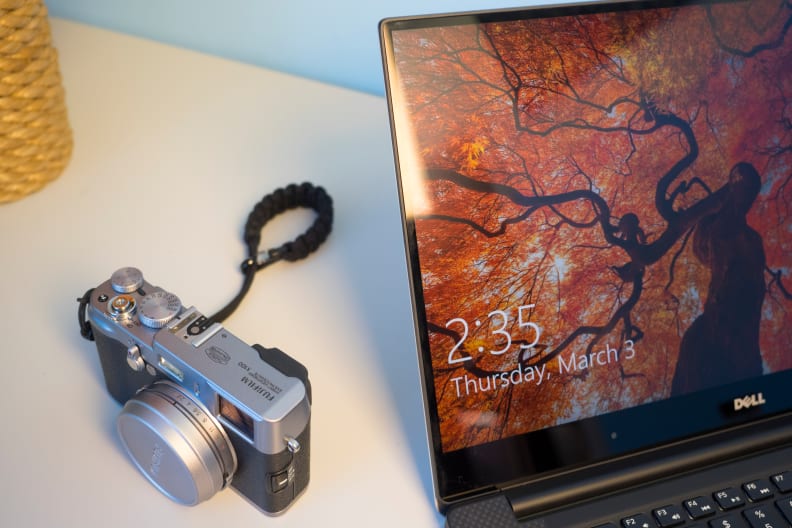 We recently tested the Samsung Notebook 9 Pro, which has many of the attributes of the XPS. We'd pick the XPS, simply because Dell offers way more options than Samsung, with two different screens, a couple processor options, and configurable RAM and SSDs, with hard drive options on top of it all. Dell really will let you build the XPS 15 of your dreams here.
While most of this model's built-in software is fine, the inclusion of Norton is a real buzzkill. Thankfully, the Microsoft Store carries three different XPS 15 configurations that come without any of the annoying bloat. Both options are priced about the same as what you'd get from Dell directly, and in our professional opinion, it's where you should shop first for PCs. Their Signature Edition systems are worth going out of your way for, and can only make the XPS 15 experience that much better.
Related Video
Meet the tester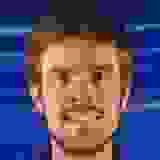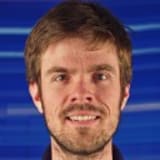 Brendan Nystedt
Contributor
@bnystedt
Brendan is originally from California. Prior to writing for Reviewed.com, he graduated from UC Santa Cruz and did IT support and wrote for a technology blog in the mythical Silicon Valley. Brendan enjoys history, Marx Brothers films, Vietnamese food, cars, and laughing loudly.
Checking our work.
Our team is here for one purpose: to help you buy the best stuff and love what you own. Our writers, editors, and lab technicians obsess over the products we cover to make sure you're confident and satisfied. Have a different opinion about something we recommend? Email us and we'll compare notes.
Shoot us an email