But though you won't be fragging your enemies with the Blade Stealth, this 12-inch ultraportable packs a wollop for everyday tasks. Our review unit's 4K display was dazzling, and it was only outdone by the Stealth's one-of-a-kind keyboard. This keyboard's backlight has LED lights under each key, and its color and location are completely customizable.
On the downside, the Stealth has a trackpad that even tweaked driver settings couldn't make work right. Between that and the Blade Stealth's meager battery life, we just couldn't get to know this svelte ultraportable without sticking close to a power outlet. Unless you're dead set on getting a notebook no one else in the cafe will be packing, we felt like Dell's XPS 13 was a much better package overall.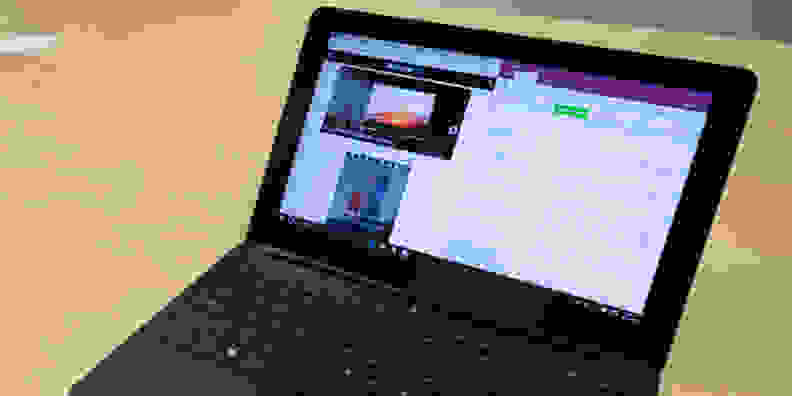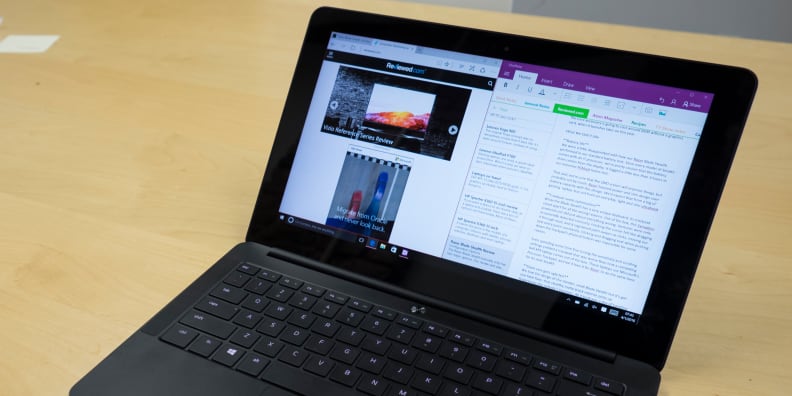 Configuration Options
The Razer Blade Stealth basically only has two major options. Our review unit was Razer's highest-specced version but it wasn't too far off what you'd get even at the entry-level $999 price.
•Intel 6th Generation Core i7-6500U processor
•8 GB RAM
•512 GB NVMe PCIe SSD
•12.5-inch 4K (3840 x 2160) display
•Intel HD Graphics 520
The only options are the different storage amounts and the display. The processor and RAM remain the same no matter what price you pay.
Razer Stealth models with the 128 GB and 256 GB SSD come with a lower-resolution QHD (2560 x 1440) screen. There's also a 256 GB model with the 4K screen in the middle of the pack. We'd be inclined to tell you to get a model with this display, but if you need 512 GB of storage space, you can't get it without the 4K screen. As it stands, we think that though the 4K screen is gorgeous, it'll also drain your battery a lot faster than the standard QHD panel.
What We Liked
Understated design, except those darn snakes
One thing that we absolutely adored about the Blade Stealth is that it's just so compact. True to its name, this small notebook is super stealthy. It's a size that we just don't see much of these days, slotting in between 11-inch and 13-inch class laptops.
It's even too cool to have labels next to each port, and you can even fly under the radar without a light-up logo on the back of the lid. The model is called out in black-on-black lettering beneath the screen that's all but indistinguishable in some settings. If Razer's design mandate was "Evil MacBook Air" then they seriously nailed it. This thing is sleek, sinister, and solid.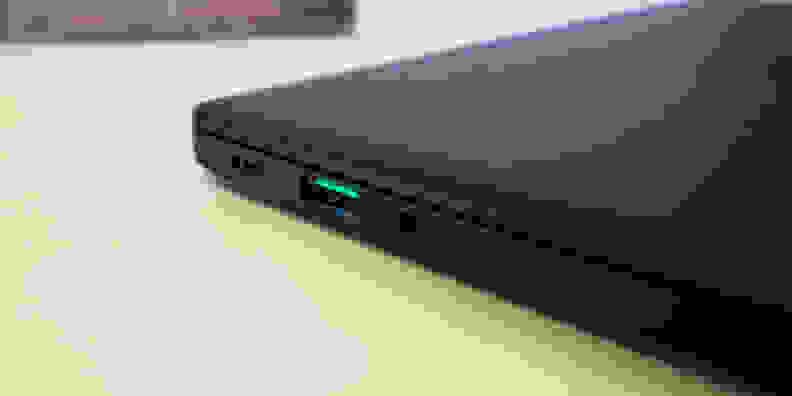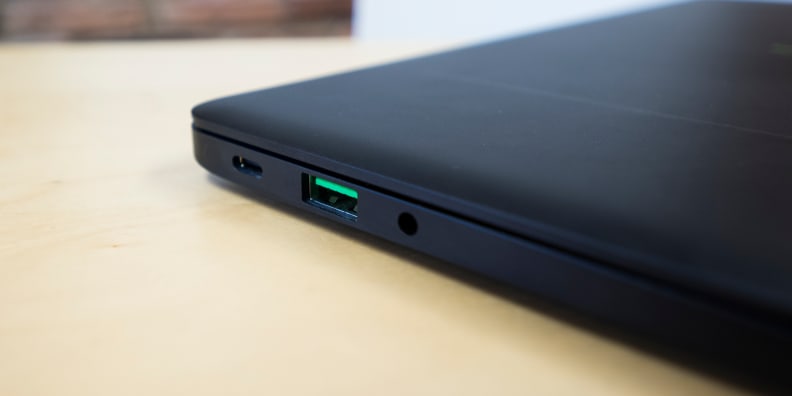 The only giveaway that this laptop is a Razer is the snake logo (which, depending on your tastes, is either an eyesore or a point of pride) and the green USB ports inset into the computer's unibody aluminum case. Even the Blade Stealth's power adapter (which uses a standard USB-C connector) features a Razer-exclusive touch with a cord wrapped in woven cloth.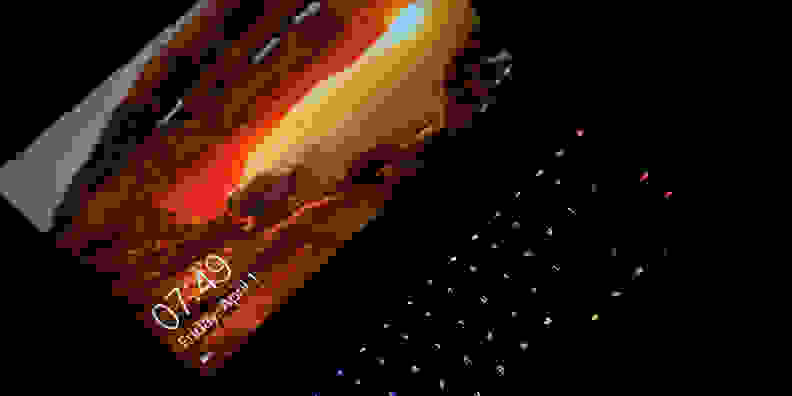 4K by 12.5 inches equals awesome
We've tested some notebooks with 4K resolution displays like the Samsung Notebook 9 Pro, but only 15-inch sized ones. The Razer Blade Stealth puts a high-res 4K screen into its smaller case, resulting in completely indistinguishable pixels. For those of you keeping score at home, that's 352 pixels per inch. Yowza.
We're not normally ones to have our heads turned by a pretty screen, but this one is awesome. Colors are vivid, and contrast looks excellent. Razer says that the panel in our model covers 100% of the Adobe RGB color space, and that entry-level QHD models cover 70%, both nice to have for photo editing.
An unrivaled keyboard backlight
Razer has taken its keyboard technology and done something really special with the Razer Blade Stealth. Instead of using a keyboard backlight that illuminates the entire keyboard with one color, each key can be configured to display millions of colors. Razer calls this technology Chroma.
There are even preset animations that make the entire keyboard pulse and glow while you type. It's seriously impressive to behold, and I found myself taking way too many pauses from typing this review on the Blade Stealth to admire its super cool lighting system.
Thunderbolt 3 For The Future
Even though Razer is positioning the Blade Stealth as a standard computer, the company's ambition is very clear. With the Blade Stealth and the upcoming Razer Core accessory, you'll be able to do full-blown gaming with the power of a desktop-class graphics card. The Core accessory is going to cost around $600 without a graphics card, though it'll still be the realm of early adopters for now.
What We Didn't Like
Battery life
We were a little disappointed with how our Razer Blade Stealth performed in our standard battery test. Since every model of Stealth comes with an i7 processor, we're pretty certain that the battery drain comes from the display. It logged a little less than 3 hours in our intensive PCMark home test.
That said, we're sure that the QHD screen will improve things, but probably not by much. Razer favored power and slim design over battery capacity with this design. We'd expect that from a big ol' gaming laptop, but not from an everyday, light and slim ultrabook.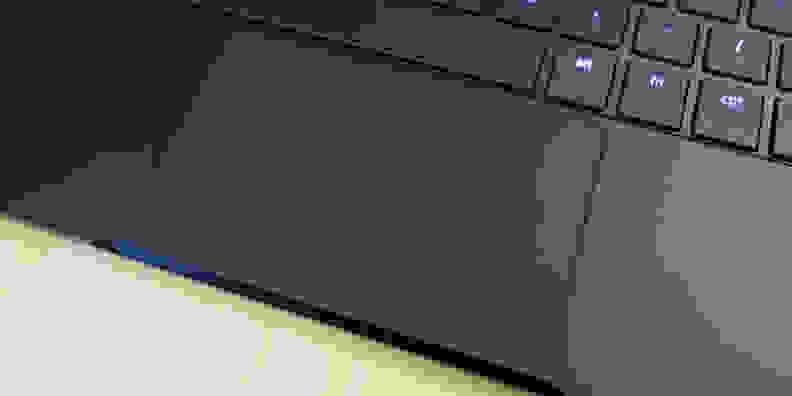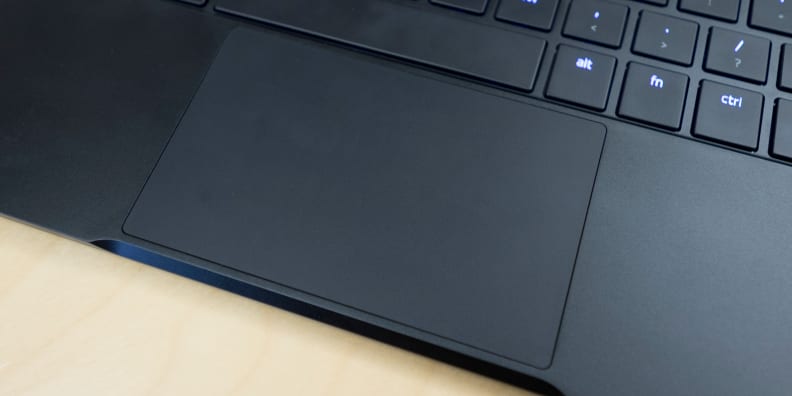 Trackpad needs optimization
While the Blade Stealth has a very unique keyboard, its trackpad stood apart for all the wrong reasons. Out of the box, this Synaptics-powered unit did just about everything wrong. Gestures were only occasionally detected correctly, tracking the cursor felt like dragging it through mud, and it registered palm swipes as clicks, moving our text entry point constantly. Clicking and dragging text when pushing down the trackpad's physical button was impossible for some reason.
The Blade Stealth offers neither the brute force strength of a gaming laptop nor the finessed trackpad we expect from a modern ultrabook.
Even spending some time fine-tuning the sensitivity and scrolling settings yielded a trackpad that was worse than how a competing Dell XPS laptop came out of the box. Those laptops use Microsoft's Precision Trackpad, and we'd love it if Razer did the same the next time around. On a bigger gaming notebook, we might be willing to overlook a subpar trackpad, as users will often opt for a more sensitive USB mouse instead of using the trackpad. The Razer Blade Stealth offers neither the brute force strength of a gaming laptop nor the finessed trackpad we expect from a modern ultrabook.
Sleek case gets ugly fast
While we were smitten with the design of the slender, small Blade Stealth but it's got one fatal flaw—that stealthy matte black exterior picks up fingerprints like nobody's business. All it took was a day of handling and typing to render this laptop a smudgy mess. Throw in the fact that every model has a touchscreen, and your hand grease has absolutely no place to hide.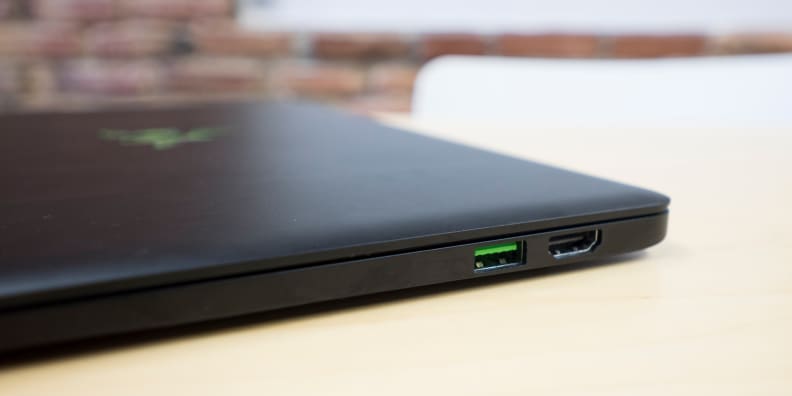 Our kingdom for an SD card slot!
We love that the Blade Stealth pushes the boundaries by using a USB-C port for Thunderbolt 3 and for charging. But there was something that we found to be missing: an SD card slot. Given that the top-tier Blade Stealth features such a pretty screen, why wouldn't Razer want to tempt photographers with a full-sized SD card slot? It's a little baffling to be honest.
Conclusion
Razer's first computer for "normals" proves to have plenty of character, but it has enough glaring flaws that we can't wholeheartedly recommend it. Especially when Dell's XPS 13 gives you a bigger screen, a better trackpad, and longer battery life all wrapped up in a more compact case. It's more expensive when equipped with an i7, but what you get in return is a much more mature, completely-thought-out computer. You miss out on features like the fully customizable Chroma keyboard, but we'd trade that for a better trackpad in a heartbeat.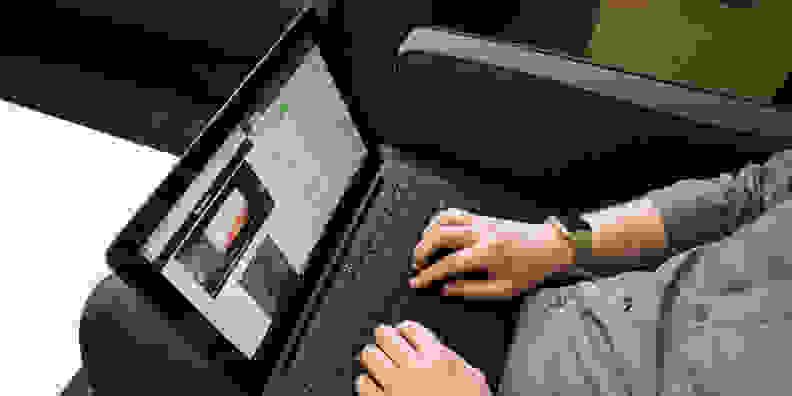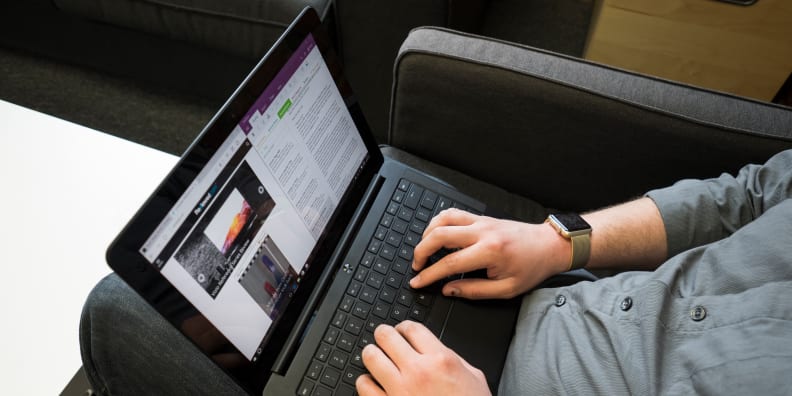 Where Razer gets a nod is in its concept of a dockable gaming machine. The Stealth, as part of a pair with Razer's Core accessory, really could make a compelling combination. But, that's not how we tested the Blade Stealth, since the Core accessory isn't available yet, and it costs and additional $400 if you're buying it bundled. That doesn't include the cost of a beefy desktop-class graphics card, which can cost a whole lot more on top of that.
Taken on its own, the Blade Stealth could have used a bit more sharpening before it left Razer's labs.
Taken on its own, the Blade Stealth could have used a bit more sharpening before it left Razer's labs. Its beauty and premium materials made us think that it would be a better all-rounder than it is. Premium 12-inch devices are few and far between these days and we would have loved Razer to provided a super-powered counterpoint to Apple's similarly-sized, single-port MacBook.
Related Video
Meet the tester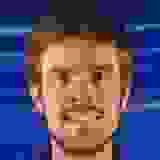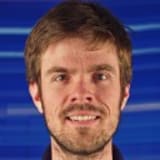 Brendan Nystedt
Contributor
@bnystedt
Brendan is originally from California. Prior to writing for Reviewed.com, he graduated from UC Santa Cruz and did IT support and wrote for a technology blog in the mythical Silicon Valley. Brendan enjoys history, Marx Brothers films, Vietnamese food, cars, and laughing loudly.
Checking our work.
Our team is here for one purpose: to help you buy the best stuff and love what you own. Our writers, editors, and lab technicians obsess over the products we cover to make sure you're confident and satisfied. Have a different opinion about something we recommend? Email us and we'll compare notes.
Shoot us an email