What You Need:
A bank account
An e-mail address
Some disposable income you don't mind investing in a risky cryptocurrency
Your bank account and/or debit card information
An Android or iOS device or a laptop connected to the internet
Time Needed
25 minutes
Difficulty
Easy
Step-by-Step:
Go to coinbase.com (on a laptop) or install the Coinbase app from the Google Play or Apple App store.
Create a new account (requires an e-mail address)
Verify your state of residence and your phone number
Add a payment method (bank account, credit/debit card)
Click Buy/Sell, choose an amount of USD you want to convert into Bitcoin (BTC)
Hit Next, then Confirm Buy
Disclaimer: Reviewed.com and its writers are not financial experts. This article should not be taken as financial advice. This is purely instructional and written from personal experience. Please consult a financial expert before making any investment decisions. Reviewed.com does not benefit financially from purchases made on coin exchanges.
Bitcoin has been around since 2009, but for years it's been the exclusive province of super nerds, drug lords, and die-hard libertarians. But with the price of a single Bitcoin skyrocketing since the beginning of this year, the cryptocurrency has lots of people asking: how do I buy Bitcoin?
While years ago it was a complex (and fundamentally risky) proposition, today it is a far less complex and slightly-less-risky proposition for regular people. Thanks to dead simple services like Coinbase, exchanging real money for Bitcoin—and back again—can be done by anyone from their couch in less than a half hour following the step-by-step guide laid out here.
Before we dig into the (very simple) guide of how to purchase Bitcoin and other cryptocurrencies on Coinbase, it's probably a good idea to talk about the risks. For starters, I have absolutely zero ability to tell you if you should buy Bitcoin. I went to journalism school and did not study finance, so I am both deeply unqualified to provide financial advice and clearly have questionable judgement.
Second, Bitcoin is an almost completely unregulated currency, it was invented by one or more anonymous parties, is based on an awesome technology (a blockchain) that very few people truly understand, and its value is backed only by other people who have bought Bitcoin.
Also, it may or may not be at the peak of a bubble, and any money you invest in it could evaporate overnight or be permanently pilfered by anyone who is able to breach your account or Coinbase's wallet where your Bitcoin will actually be stored. There are far more secure, offline methods of storing your Bitcoin but they are beyond the scope of this guide. For a phenomenal real-life story of how secure these offline methods can be, I suggest you check out Wired's amazing feature on the subject.
1. Make an account at Coinbase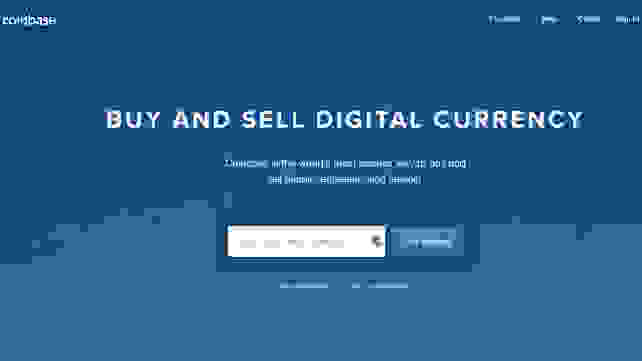 There are many ways to purchase Bitcoin, but currently the most popular—and the easiest—way to do so is through Coinbase. It is a cryptocurrency exchange that has been around since 2011, is based in San Francisco, and accepts a wide variety of payment methods and cryptocurrencies like Bitcoin, Litecoin, and Ethereum.
Making an account is as simple as it is with any other website, though it is absolutely essential that you use a strong, unique password for your Coinbase account, your e-mail account, as well as your bank account. Not just for this guide, but for life in general. If someone gets into your account, they can take your Bitcoin and you will not get it back.
2. Activate your account and add your payment info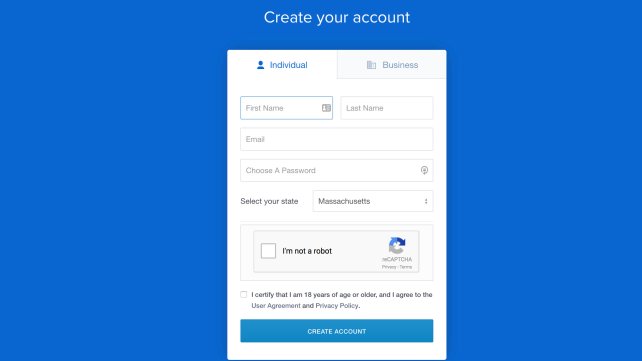 You can create and use your Coinbase account on a number of devices. I've done it on both a laptop as well as an Android phone, but iOS devices like iPhones and iPads are also supported. No matter what way you create it, you'll likely need to authorize any new device using two-factor authentication. Coinbase will send an SMS to your phone and use that to ensure you're the one logging into your account.
To buy and sell Bitcoin you will also need to add a payment method like your bank account or credit/debit card. Depending on what kind of account you use there will be limits on how much you can buy or sell, and Coinbase may need to make one or two small holds to make sure that it is an active, working account. This usually just takes a moment and the holds in my case were both under $1.50 and disappeared within a day.
3. Once logged in and activated, buy some Bitcoin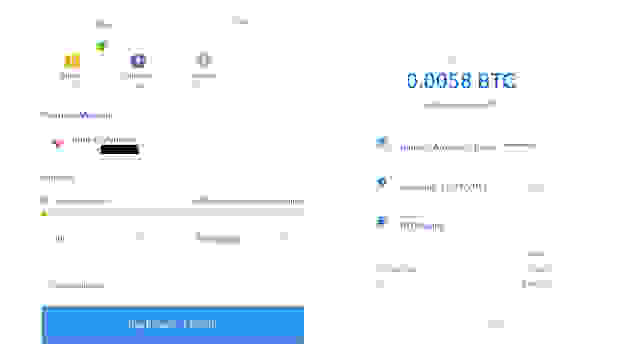 Just head to the buy/sell tab online or hit the "Buy" button at the bottom of the app and you'll be taken to your payment screen. Here you can enter the amount of USD you want to convert into Bitcoin (or another cryptocurrency of your choice). You don't need to buy a whole Bitcoin, you can buy very small fractions. I am the proud owner of about $1.29 in Bitcoin currently, which is less than 0.00008BTC.
4. Selling Bitcoin is just as easy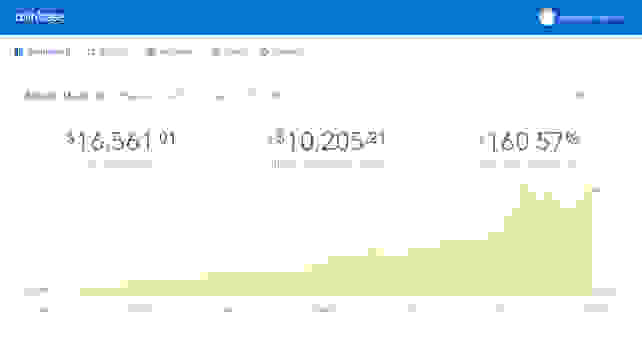 Selling Bitcoin is just as easy as buying it on Coinbase, though be aware that Coinbase charges a fee with each transaction. Some transactions are nearly instant, while some may take a few hours or day depending on the current state of Coinbase's servers, the kind of payment account you use, and how much you're selling.
You can use Coinbase's app to set up price alerts for different currencies, so if it starts to rise or fall quickly, you'll be ready to react.
Our editors review and recommend products to help you buy the stuff you need. If you make a purchase by clicking one of our links, we may earn a small share of the revenue. Our picks and opinions are independent from any business incentives.