Laptops
How I've saved hundreds of dollars buying laptops—and how you can, too
New, refurbished, or open-box, here's how to save 💸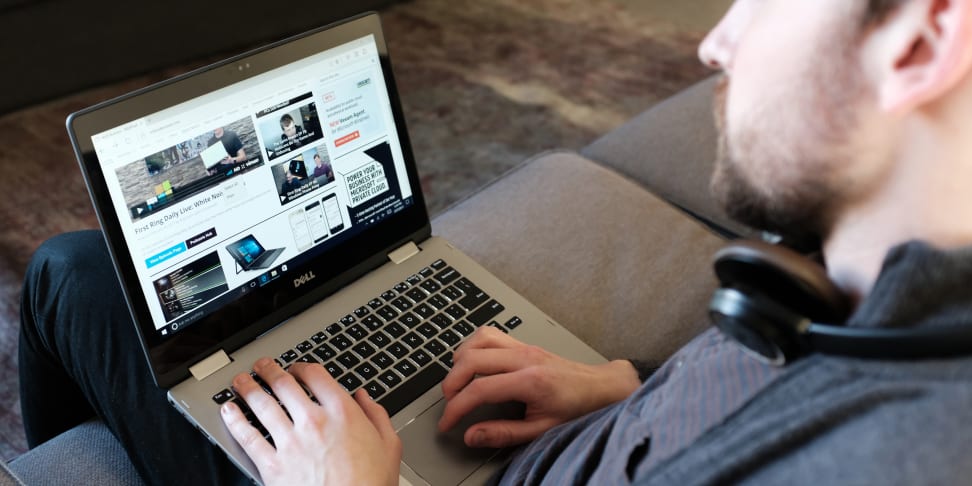 Credit: Reviewed.com / Brendan Nystedt
In the market for a new laptop? There's never been a better time to buy. What can be a little tricky is finding a solid laptop at a low price, but I'm here to tell you that it's possible to get some amazing deals with some persistence and a bit of luck. Of course, prices and availability change rapidly, but if you use these three tips to for deals, you'll eventually come away with what you want while saving hundreds of dollars.
As someone who's bought way, way too many computers over the years, this is the best advice I can share.
Manufacturer refurbished models are often just as good as new
I've bought refurbished laptops from Apple, and Dell, and I can confidently say that this is an excellent way to save a bundle right off the bat. Lenovo and Microsoft both have refurbished outlet stores worth scoping out. You don't have to wait for coupons to become available, and you don't need to worry about a shorter warranty like you would with an open-box special, plus you can often get free expedited shipping…it's just the best way to go.
6th or 5th generation Intel-based laptops are cheaper and just as good as 7th gen ones
What's more is that even though Intel's 7th generation chips are the latest and greatest, 6th or 5th generation laptops that you can track down are often cheaper and almost as good. Take, for instance, a 2016 Dell Inspiron 13-inch 2-in-1 with last year's Intel i5 chip inside: this laptop cost $749 when new, and it's only $479 refurbished. That's 30% off its original price from just last year for pete's sake.
Do your homework on support and warranty before pulling the trigger
Dell, especially, will offer deeper discounts via coupons that work on models through the Outlet store, and it's worth cruising their coupon page before settling in to see what's on offer.
Sometimes, you need to do your homework before pulling the trigger. I've seen "refurbished" laptops and tablets getting cleared out on eBay, but they sometimes will have short 30- or 90-day warranties instead. Generally speaking, it's best to buy something that at least passed through the manufacturer's refurbishment process, rather than buying from a third-party just so you know you'll get some form of aftersale support.
---
Clearance + Open Box at Best Buy is the key combo
Best Buy gets a lot of flack, but there's one thing they do really right: open-box. They make it super easy to find models that have been tried and returned at a big discount. Usually, these laptops are in near-new shape, and returned just because the person who bought it changed their mind. Because of the number of Best Buy stores across the country, it's easy to find a model that is exactly what you're looking for.
The ideal scenario is to get an item that's open box and on clearance for the deepest discount. I'd say that the only downside to getting something open box is that you'll be left with whatever warranty is remaining. That's to say that if the laptop was bought and returned 2 months ago, you're now left with a laptop with a 10-month warranty instead of 12.
---
Woot? Yeah! Woot!
If you're not particularly choosy, you can always rely on Woot to have a decent combination of refurbished and new laptops on offer from a number of reputable computer manufacturers. Even though their stock can vary wildly, and the best deals don't last long, they will often bring back popular items for a second round later on, so check their computer page often for the latest and greatest deals. Whether you want a hardcore gaming machine, or a cheap Chromebook, Woot usually has those and everything in-between.
Related Video