Laptops
Remote streaming vs. Cloud gaming—what's the difference?
Remote streaming and cloud gaming work best in tandem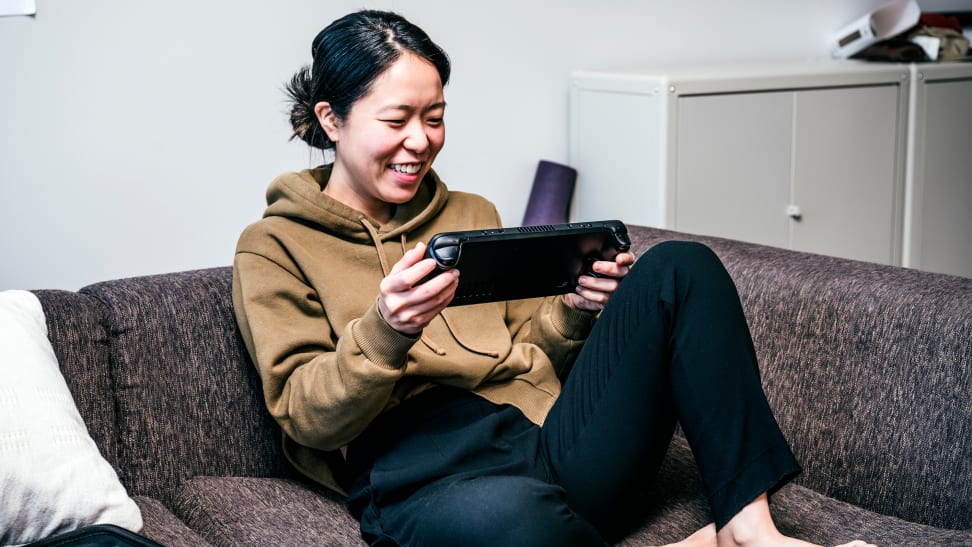 Credit: Reviewed / Jackson Ruckar
With a fast internet connection, there's no need to lug around a massive desktop PC or a hefty gaming laptop just to play the latest PC games wherever you go. Cloud gaming and remote desktop access let you take advantage of a powerful PC from afar, so long as you have the proper setup. However, cloud and remote gaming are not necessarily the same.
Remote streaming applications, like Steam Remote Play and Parsec, let you access a PC from miles away as via an internet connection. Technically, Cloud gaming is a subset of remote streaming—while remote streaming usually refers to using your own PC, cloud gaming lets you access a PC that's part of a larger server center, usually for a fee. Nvidia's GeForce Now is a prime example. However, the upside is you don't have to purchase your own desktop PC, which could save you hundreds to thousands of dollars in the short term. If you're unsure whether you'd rather use your own desktop PC or a cloud service's PC, there are pros and cons to both.
Requirements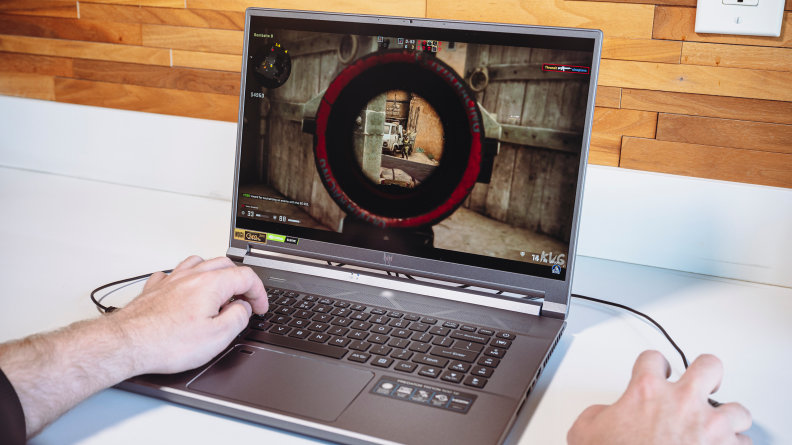 In order to set up remote streaming, you need to already have a gaming desktop or latest-gen console and a fast home internet connection (15Mbps or more). Without the desktop or console, you won't have a host PC to remotely access. You also have to make sure your host machine is always on and logged in, ready to go—you can't access a remote machine that's unavailable. Just keep in mind that if you're gone for an extended period of time, your PC or console will still use energy while it idles, which could spike your electricity bill.
On the other hand, all you need to get started with cloud gaming is a fast internet connection, at least 25Mbps but we recommend 50Mbps at minimum. The cloud gaming service takes care of the host-side requirements; Once you connect to the service, you're matched up with one of the available host PCs that grant access to the games and features promised with the subscription.
Our pick: Cloud gaming
Price
If you already have a powerful gaming PC or a gaming console like the PlayStation 5 or Xbox Series X, you can use them as a remote streaming host for free. Steam Remote Play, Moonlight, Xbox remote gaming, PlayStation remote gaming, and Parsec all offer gaming-oriented remote streaming services free of charge.
If you wish to use a cloud gaming service, the price varies depending on the service. GeForce Now has the most pricing variety: You can use their free service, or you can subscribe to one of its two paid services which run up to $20 per month. You also need to own the games you want to play.
If you'd rather have access to a library of games to rent, Xbox Cloud Gaming and PlayStation Now both offer a library of games with their cloud subscriptions, and both services cost less than $20 per month. Amazon Luna also has game library subscriptions, but since the libraries come as packages, you can easily end up spending $30 or more per month to have access to all the games you want. Lastly, there's Google Stadia which is free to use, but you will need to purchase games on the platform. There's also a paid tier for $10 a month with gives you free access to certain games.
Even with the subscription costs of cloud gaming, you would need to subscribe to a service for years before you spend as much as you'd spend on a gaming PC or console—an Xbox Series X is $500, and a good budget gaming laptop starts at $700. If you don't already own a capable gaming machine, you'll end up saving money with a cloud gaming service.
Our pick: Tie
Performance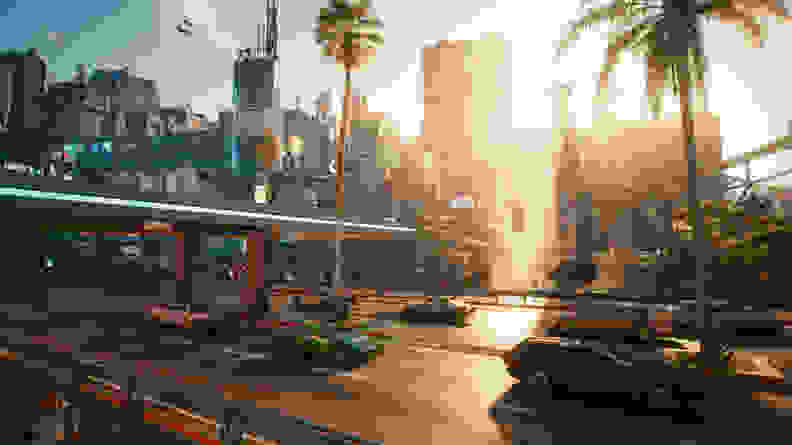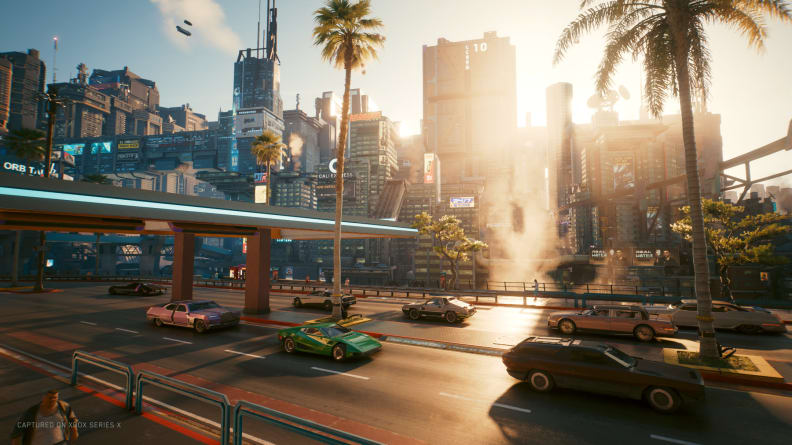 With remote streaming, the performance is as good as your host machine and internet connection will allow. You can't get 4K 60fps raytracing in Cyberpunk 2077 without an appropriately powerful gaming PC, and you can't expect a lag-free shooter experience on a 10Mbps internet connection.
However, you're in full control: If you have the infrastructure for a consistent Gigabit internet connection and your PC has excellent hardware, then the sky's the limit. You're not restricted to which games you can play, nor are you restricted to which apps you can use on your PC. Remote streaming apps like Parsec even let you use multiple displays at once, and Steam Remote Play lets you play with friends in local multiplayer games.
Cloud gaming services are a little more limited in functionality, since the host PCs must work for a multitude of people. Some services, like GeForce Now, will only let you play games in their supported library, meaning you're out of luck if you want to play something else. Others, like Amazon Luna, restrict games behind packages.
On the other hand, some services like PlayStation Now and Xbox Cloud Gaming give you access to exclusive titles you can't get off the platform. The graphics performance of the games on a cloud gaming service also varies, but you can generally expect at least 1080p 60fps as a minimum. GeForce Now's most expensive tier gives you access to machines with an Nvidia RTX 3080 graphics card, which can pump out 60fps at 4K in many games. The lag on cloud gaming platforms is minimal, and almost entirely dependent on the connection you have on your client device (a limitation of remote computing in general).
Our pick Remote streaming
Which one's right for you?
If you already have a great gaming PC or console and you want to game when you're away from home during the day, then remote streaming apps open a world of possibilities for gaming on the go at no extra cost. Cloud gaming services have limited libraries that may not include all the games you want to play, and their performance may not be on par with what your personal PC can achieve if you subscribe to a cheaper service. The downside to remote streaming is you do need to keep your console or PC on 24/7 so you can access it from afar, which can rack up electricity costs.
However, for extended trips away from home or for those that don't already own personal gaming rigs, cloud gaming services offer a convenient way to access the latest titles that everyone's talking about. While cloud gaming services aren't usually free, they are more affordable than gaming consoles and PCs in the short-term and take away the need to maintain a working remote streaming connection for gaming on the go. It's an ideal compromise for those that don't have the time or money to dedicate to a personal gaming machine.
The product experts at Reviewed have all your shopping needs covered. Follow Reviewed on Facebook, Twitter, Instagram, TikTok, or Flipboard for the latest deals, product reviews, and more.
Prices were accurate at the time this article was published but may change over time.