Laptops
7 must-have laptop accessories for the tech lover in your life
Dongle's all around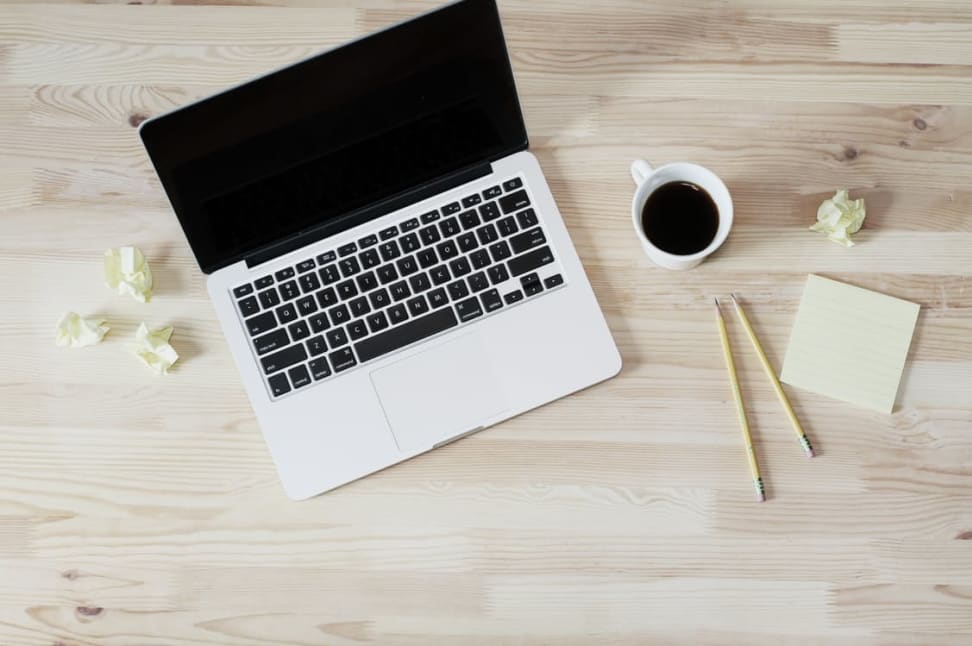 Credit: Pexels
Like most creative professionals, my MacBook Air is a vital part of my work life. Without it, I'd be lost and not as productive. My laptop makes it easy to work from home, call in for important meetings, and share my articles with the editorial staff. Because my laptop is such a significant work tool, I try to pick the right accessories for it. Whether you're using a laptop for business or pleasure, these must-have accessories will improve your overall experience.
Laser Projection Keyboard
This laser projection keyboard is currently 80% off on Amazon, which is an amazing deal. According to a handful of reviews, the keyboard is surprisingly responsive to your fingertips.
Sometimes, when we're on the go, we don't always have the space for our laptops and other electronic devices. This portable gadget makes for an excellent alternative or substitute if you're not interested in lugging around a bulky keyboard. It also works with iPhones, iPads, smartphones, laptops, and tablets. I definitely recommend getting your hands on this futuristic device before the price shoots back up.
USB Owl
If you're a writer like me, you're going to need an external hard drive of some kind. Believe me, it's no fun losing hours of work, so save yourself the frustration by buying a flash drive.
This owl shaped USB is inexpensive, practical, and adorable. Any USB will get the job done, but I like to fill my workspace with things that inspire me and this cute owl does just that. If you're not a fan of owls, there are plenty of other unique USB designs available on Amazon.
Logitech Wireless Mouse
If you're a regular laptop user, you probably know how aggravating an oversensitive touchpad can be. If you struggle using the touchpad, I recommend getting a wireless mouse.
This Logitech mouse will make surfing the web ten times easier. Not only do I trust the brand behind this device, I also just like working with a wireless mouse because I don't make as many mistakes when using one. When I'm doing research for an article, I typically have about a dozen tabs open in my Internet browser. If I'm using a mouse, I have more control over those pages. Have you ever accidentally closed a page you were in the middle of reading? I have, and it's super annoying.
Bamboo Laptop Desk
Okay, so, this bamboo laptop desk is the perfect blend of design and function. The flower-like cut-outs are beautiful looking, but they actually serve a real purpose. I'm trying to contain my excitement here.
As you may or may not know, laptop computers tend to overheat over a period of time. These cut outs allow the laptop to breathe, which is (pun intended) very cool. You can also adjust the height and angle of the desk. Hell, there's even a cup holder and a small storage area for your bits and bobs.
Laptop Bag
Traveling with an electronic device is not an easy task, so you might want to get a bag that has bump and shock absorption. This colorful bag is fashionable, but it's great for protecting a Macbook Pro. After all, there's nothing worse than a shattered screen or a broken key. This bag has exceptional reviews on Amazon, but if it's a different brand you're after, I suggest checking out the reviews and product description first. Some bags are only sized to fit specific laptops.
Cooler Pad
I had a friend who used to stick her laptop in the freezer whenever it overheated. Ridiculous? A little. Did it work? Surprisingly, it did. Laptops get hot. It's a fact of life.
If you're looking to turn down the heat, just stick this cooler pad under your laptop and let the fans do their work. Lowering the laptop's internal temperature should reduce the number of crashes. Does it work? I'm not sure. Admittedly, I haven't tried this product yet. However, it's the number one best seller on Amazon right now, so that definitely says something about the quality of the product.
Colorful Macbook Decal
If you're looking to add a splash of color to your MacBook, then you're going to love this gorgeous rainbow tree decal. You can position the decal wherever you like, but I think it looks best in front of the light-up logo. It's a great piece of art that will surely inspire you. If anything, this decal is a great conversation starter.
Related Video