Laptops
Get Pi Day laptop and Xbox deals from Microsoft today only
You don't have to be a geometry whiz to see a good deal here
Credit: Microsoft
It's Pi day, and that means Microsoft is giving shoppers some nerdy great deals. Whether you've been looking for a new Xbox deal or a discounted laptop, there are plenty of great products, all for 31.4% off today.
The headliner of the sale is a Lenovo laptop that Microsoft is selling for exactly $314.00. Featuring a 15-inch display, this AMD-powered laptop has everything you'd want for a simple home computer, including 8 GB RAM for smooth multitasking and a 1 TB hard drive, perfect for storing all your photos and music.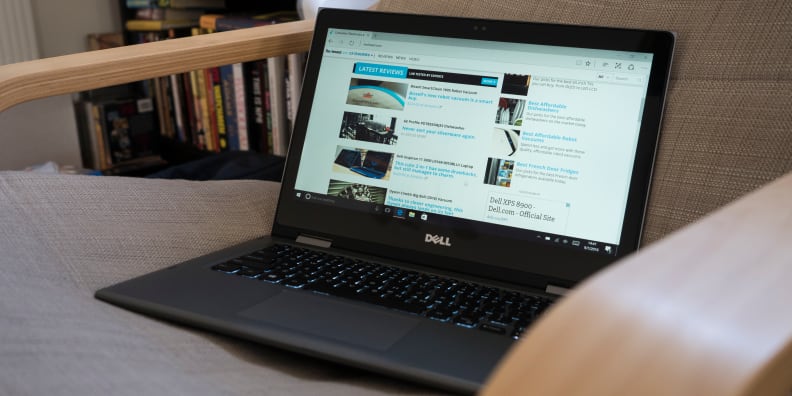 If you've been yearning for a 2-in-1, Microsoft's giving a hefty discount on a great setup from Dell. The simple, plastic-bodied Dell Inspiron 5000 2-in-1 is surprisingly great, and right now you can save almost $300 on one that's fully-loaded. Featuring the latest Intel 7th gen i7 inside, this also has 8 GB RAM and a fast 256 GB SSD to boot. We like this 2-in-1, (in fact, a couple of our editors even bought this they liked it so much) and recommend you give it a whirl.
If you're bad at backing up your critical documents, why not get $50 off on an affordable Western Digital external hard drive? For only $100, you can pick up this stylish WD USB 3.0 drive with a whopping 2 TB inside. There's no time like the present to start backing up!
Were you waiting for an Xbox deal? Well, Microsoft doesn't disappoint today, offering up a couple of great discounts. If you're cool with getting the older Xbox One on the cheap, there's a refurb 500 GB Xbox One available for $179, and a new 1 TB bundle with a game for $249. Xbox One S is also on sale, with $50 off the Minecraft bundle.