Laptops
Google Street View Dives Under the Sea in New Update
Quick, follow that turtle!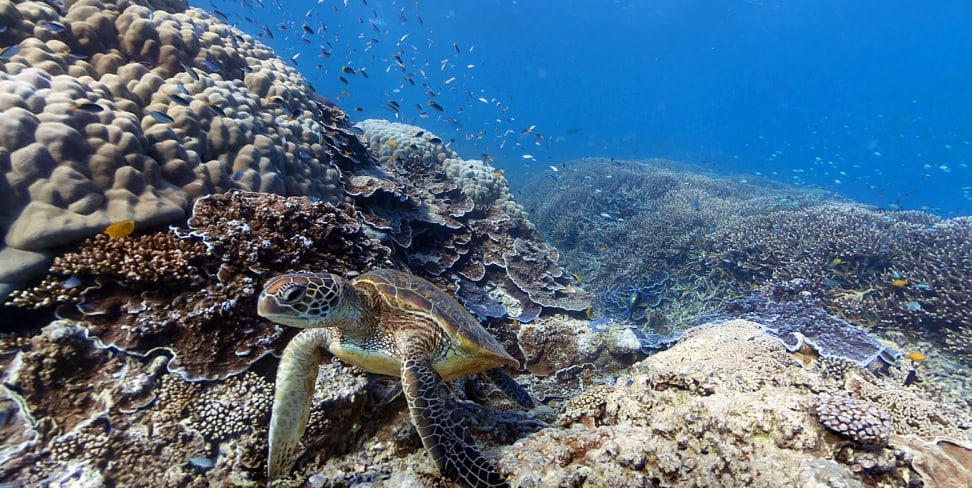 Credit:
If you're a particularly avid fan of Google Street View, you may have noticed that a few new neighborhoods have been added lately. No big deal, they're just the world's oceans.
Well, parts of them, anyway.
Photographing the entire ocean would be quite the undertaking, considering we've only explored about five to seven percent of it. But a Google Maps feature allows you to view 360-degree images of some of the world's most beautiful reefs and other spectacular underwater vistas.
Now, the team behind the project has announced the addition of reefs along the Florida Keys—the first in continental U.S. waters.
Researchers used a specially designed underwater camera called the SVII to capture the photos. The 143-pound rig is worn by a scuba diver, and snaps detailed images of areas that are 20 times larger than what's capable with standard underwater cameras, the Associated Press reports.
More than 400,000 of these photos have already been taken of reefs in Australia and the Caribbean. Many of them have since been added to Google Maps. The new collection of images from the Florida Keys are available to explore as of this week.
The project is part of a collaboration between Google and the Catlin Seaview Survey, a major global scientific study of the world's many coral reefs.
The project is designed to illustrate the successes and failures of coral reef restoration.
"This allows people who can't get underwater to understand what we mean by putting up a special preservation area around this particular spot," said Mitchell Tartt, of the conservation science division at the National Oceanic and Atmospheric Administration's Office of National Marine Sanctuaries.
But it's not just for fun. The project is designed to illustrate the successes and failures of coral reef restoration, which has been plagued by climate change and more localized environmental disasters. Scientists hope the initiative will help them study the resulting increase in pollution, hurricane damage, and ocean temperatures.