Laptops
HP Announces Superthin Spectre Ultrabook
As thin as a AAA battery, this notebook packs full power.
Credit: HP
Recently, HP's Spectre X360 laptops have left a great impression. We especially liked the ash silver and copper-colored trim, which took a really striking laptop design to another level. HP's new Spectre ultrabook uses the same color combo to great effect, and for good reason. HP is saying that this is the thinnest laptop in the world, and some unique engineering came together to make it a reality.
Featuring a brand-new minimalist take on the HP logo, this 13-inch Spectre ultrabook is extra thin thanks to the lack of a transforming 2-in-1 hinge or touchscreen. We've seen this tactic before, most notably with Apple's popular line of ultrabooks, the MacBook and MacBook Air.

HP isn't shying away from the comparison, and for good reason—they've managed to make a thin-and-light computer that is about as portable as the MacBooks, but with fewer compromises. For example, the MacBook Air is still making do with a five-year-old screen while the sleek new 12-inch MacBook has just one USB port and uses a sluggish Core M processor.
Despite being just 10.4 mm thick and 2.45 pounds, the Spectre includes a nicer, Gorilla Glass-covered 1080p HD IPS screen. It's also packing a full Intel Core processor, with both i5 and i7 variants. That should give it a significant performance edge over its Core M counterparts.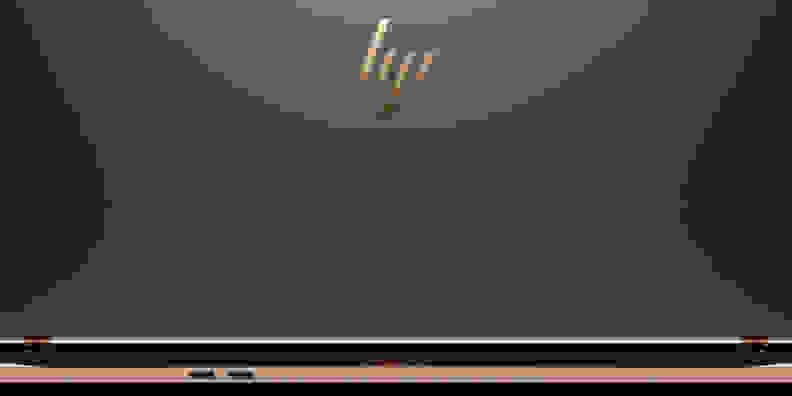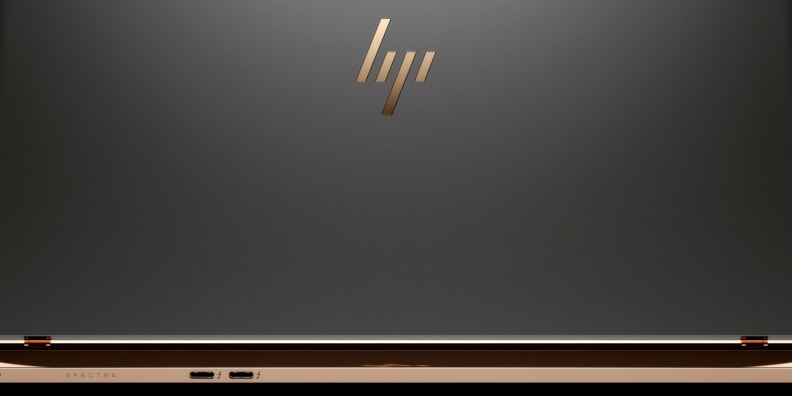 To keep the chips cool, HP's engineers built a chassis that uses what they call hyperbaric cooling. In layman's terms, this is a cooling system that doesn't exhaust hot air, but rather creates a low pressure zone inside the computer to draw in cool air. This trick fan configuration was the only way to create a computer this thin without resorting to using a Core M processor.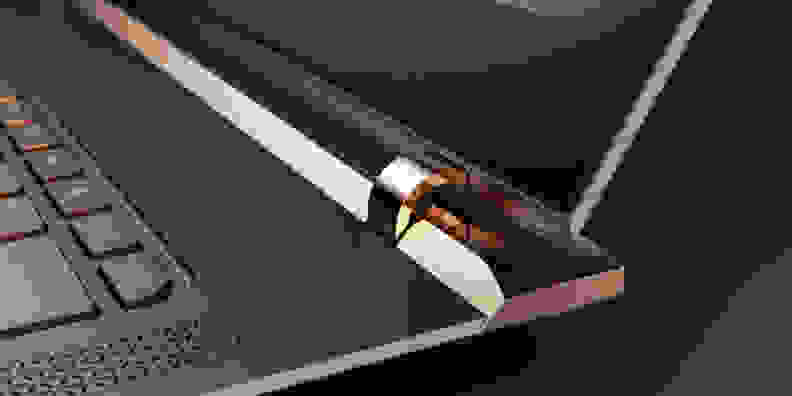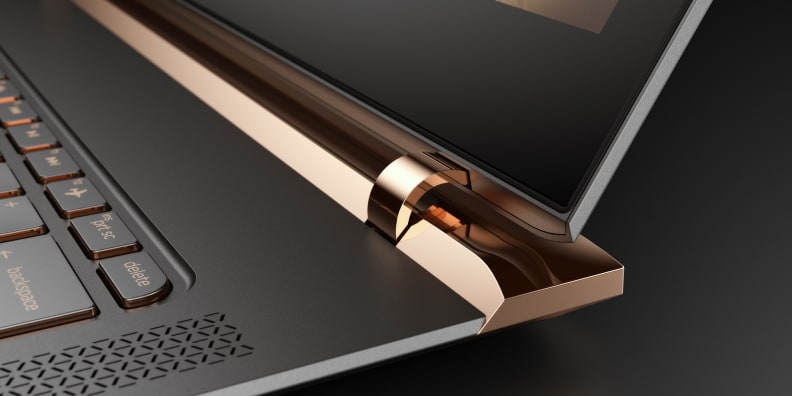 USB-C is the hot new port on the horizon, and HP's given its Spectre three of them, along with a headphone jack. All three ports are always-on for charging other devices, and two are even high-speed Thunderbolt 3-compatible. With Thunderbolt adapters, you could transform these two ports into anything from a 4K-ready display output, or even hook up an external graphics card. The possibilities are exciting to say the least.
This superthin PC will come in two versions. The base model starts with an Intel Core i5 processor, 8 GB RAM, and a 256 GB PCI-E SSD for $1,169. The more expensive i7 version has the same RAM and storage for $1,249. Both will be available directly through HP and in Best Buy stores come this May.
Related Video